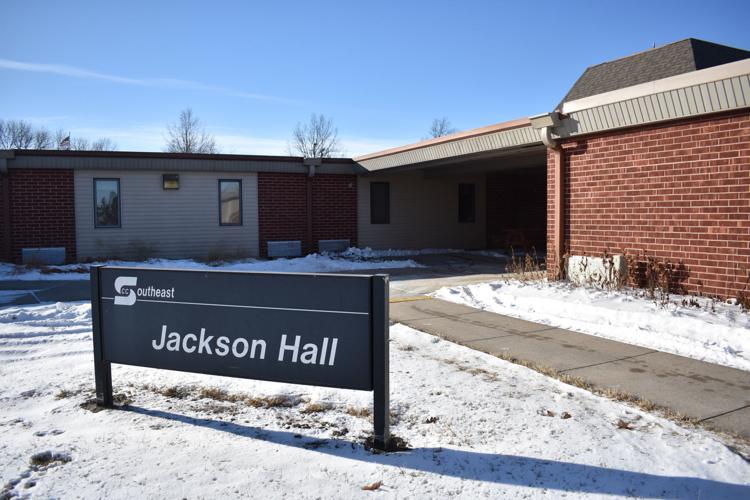 Officials at Southeast Community College's Beatrice campus are expecting to see two major building projects completed in the next two years.
The SCC Board of Governors took action this week to advance the two projects, which would add student housing and classrooms at the campus in west Beatrice.
Beatrice Campus Director Bob Morgan said a dorm project will be out for bids on Friday, with an anticipated completion date of 2019.
The dorm project has an estimated cost of $8 million, and will ultimately replace Hoover Hall, which is more than 50 years old.
"Number one, in the fall and winter, we have a shortage of housing," Morgan said. "Number two, one of our buildings was built in 1965 and has 70 beds in it. We have to replace it due to age. This is an opportunity to add beds and replace 70 that are past their life expectancy."
Hoover Hall is expected to be demolished once the new building is finished.
The new building will feature apartment-style living for 153 residents, but without a shared kitchen. As a result, a corresponding dining hall will also be constructed.
"We've had the demand for suite-style housing for a couple of years, and we know the housing we have in Hoover Hall is to the point where we really need to replace it," Morgan said. "The second thing is this continues to bring dorms to what students want today. They like to see suite-style dorms and that will help our enrollment as we continue to modernize the campus."
Plans call for the dorm to be built in the southwestern portion of campus, directly northwest of the Kennedy Center.
The Board of Governors is also considering a 60,000 square-foot classroom facility that will go before the Nebraska Coordinating Commission for Postsecondary Education in March.
"That's part of the original master plan we had developed, and funding will come from our capital construction allowance that we have," Morgan said. "It will be general purpose for most classes. However, it will also have dedicated space for health and science."
Specifically, Morgan said SCC's nursing program has grown in recent years and is in need of more space. That program would be housed in the new building, and the few classrooms that will be lost when Hoover Hall is demolished will also be relocated to this new building.
According to information provided by SCC, many of the classrooms being replaced were built as dorm rooms and are small with low ceilings. Nursing bays in labs are too small to teach multiple students, and the narrow hallways make it difficult to move hospital beds and other equipment in and out of rooms.
Kristin Ruiz, the practical nursing program director, said the program stands to benefit the most from new lab space.
"We're really excited for students to have new space to practice skills that translate to care for patients," she said. "We've built a successful program with the facilities we have, but we would benefit from bigger lab space to work with each other and mannequins to do simulations. That's probably our biggest challenge, lab space to practice skills so when we take care of patients in clinical areas, it translates to better patient care."
The building will primarily serve the divisions of arts and sciences, business, health science and also provide an office and classroom for the criminal justice program.
The new classrooms would replace Jackson Hall, also built in 1965, which would be demolished once the building is operational.
The total project is estimated to cost $21.5 million. If all goes according to plan, it could be finished by May 2020.
"Enrollment is holding strong, and we also know that when you look at the age of our buildings, we have to start replacing them," Morgan said. "Our accrediting body has said we really need to start updating our facilities."
Plans call for a three-story building that will also include a large multipurpose room for the board meetings, orientations and other large gatherings on campus.
The proposed site for the new building is near the center of campus, just north of the Kennedy Center. This area is currently green space.