NORTH PLATTE -- A love for football and a love for hats merged into an online business that Josh Sperle of North Platte hopes to expand.
The idea for Hide Park Apparel came together about four years ago at Sperle's parents' house as the family watched Thanksgiving football. At that time, he said, leather patches on hats or other apparel were becoming popular.
The name of his business comes from the "hide" or leather used for footballs and the idea of playing football with friends in the "park."
"There's not a real exciting story beyond it kind of popped into my head that I love football, I'm a huge football fan, and what if you could take a game-used real footballs and put them on apparel," Sperle said. "I'm also a huge hat guy, so the love of football and the love of hats just kind of melded in my mind."
He began to put together the plan that was spawned from that day. The idea was to get game-used footballs from high school football teams and create patches to place on ball caps.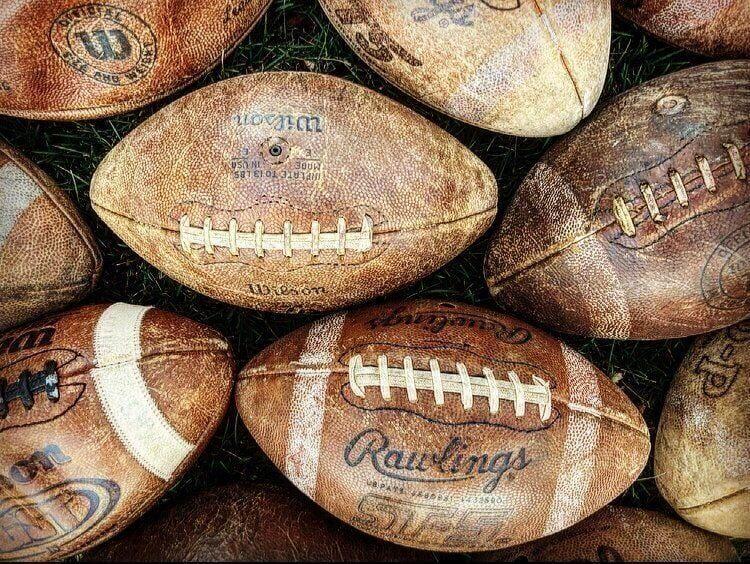 Sperle and his wife, Katelyn, who is from North Platte, were living in Atlanta when they started the Hide Park business.
"The idea went as far as footballs used in backyard pickup games with their families over years and years," Sperle said. "There's a lot of sentiment and value to an old football."
Footballs, once they outlive their usefulness, usually collect dust in a garage, he said.
"I've had a number of families over the years send me old footballs," Sperle said, "then say, 'we've got all the memories with this football, can you make this into something cool?'"
There's a story to tell with each hat and those memories find new life on a hat that perhaps is worn every day, Sperle said.
"More often than not, however, they request a favorite local team," Sperle said.
He said about 80% of his business is wholesale and the other 20% is online, direct to the customer.
"Mostly what we do is going to retailers like Hirschfeld's locally here," Sperle said. "We have a bunch of stores in Atlanta, Georgia, where we used to live; in Texas, Alabama and South Carolina as well. Between retailers and high school football teams, that's kind of our bread and butter."
In the beginning, Sperle said, the designs were cut out by hand.
"The first one I cut out was of Texas by hand just to see would this look cool on a hat," Sperle said. "It wasn't detailed, but I thought that looks cool. You could see the leather dimples and the football-ness of it."
From there, he said, they wanted a more professional-looking effort. He purchased a Cricut machine, which cut the leather more efficiently. The trickiest part was figuring out how to adhere the cutouts to the hats.
"It was probably eight or nine tries between different glues and adhesives and heat," Sperle said, "pressing them on all sorts of different stuff to finally get to our final solution that is quick, but permanent."
After he developed a website — which was a project just to learn how to accomplish that, Sperle said — friends and family started ordering hats.
"Eventually as I got more retailers on board, more high school football teams on board," Sperle said, "I invested in a laser cutter, which was $1,000, and I figured out a better attaching process. And it kind of went off to the races from there."
From that beginning, the business has grown to the point Sperle decided to devote himself to it full time. The couple had moved to North Platte in August 2020 during a transition between jobs and to be closer to Katelyn's family.
Sperle took a job at Nebraskaland National Bank as a business banking officer when they moved to North Platte. On Feb. 24 of this year he made the move to focus on his business.
"When we got to North Platte, I got to the point where I'm like, I cannot keep up with this," Sperle said. "I would usually tell people online, this is all made to order, basically custom stuff, so it may take up to two-three weeks to get your hat in."
Although customers understood, Sperle did not want them waiting any longer to receive their hats. Two friends, one in Atlanta and one in Texas, have come alongside and are producing hats as well.