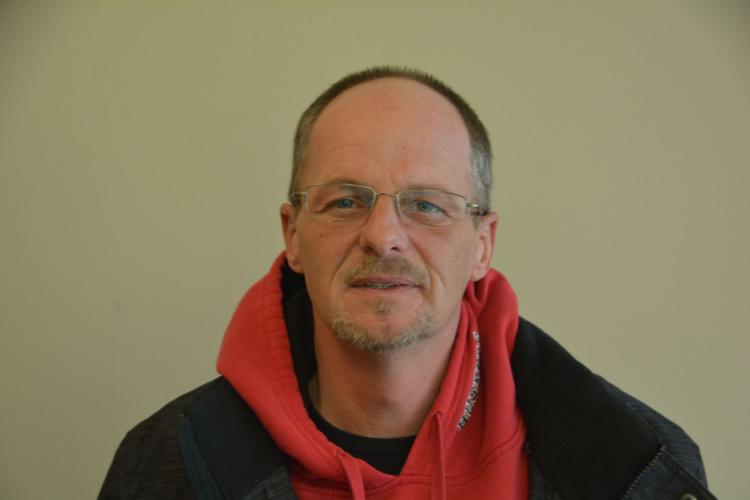 A second non-incumbent candidate has filed for a seat on the Beatrice Public Schools Board of Education.
Eugene Fiester filed this week for a seat on the School Board in the 2018 election. Fiester said he's not a politician and hopes to be someone the public can talk to about their concerns.
Fiester said there needs to be more of an emphasis on science, technology, engineering and math (STEM) programs in Beatrice schools, and stressed the importance of programs like coding and the impact they can have on a student's ability to get jobs in the future.
"The possibilities that we could give our children in coding is just immeasurable," he said. "(Beatrice Public Schools') saying is 'striving to be among the best in the nation.' It doesn't take new buildings to strive to be the best in the nation. It takes the teachers and the community to help the students become valuable young men and women. Not only for our community, but also our nation."
If elected, he said one area he would focus on is enhancing music in the schools.
"I'm an advocate for music, whether choir, band or orchestra, and I'm seeing a bad chain of events that we are doing away with music and keeping sports," he said. "I have nothing against sports, but there are more benefits to the music if the children have music in their life."
He added that music helps develop language and reasoning, and can also promote craftsmanship and a good work ethic.
Fiester works at Mead Lumber in Beatrice and is a veteran. He has four children and has lived in the area for around 10 years.
Two of his children went to Cedar Elementary School before it was converted into a preschool-only facility, a restructuring decision the board made that Fiester didn't agree with. He said that if the board was set on making one of the four elementary schools a preschool facility, there were better options than Cedar.
"When they took the elementary out of the west side, they were taking away the value of the west side and everything else as far as community," Fiester said. "Lincoln or Stoddard are at the center of the city and would have been more beneficial for parents who work in the industrial park or in the city."
Fiester also addressed a prison sentence he served in 2009. Court records indicate he was convicted of sexual abuse of an inmate while working at the jail in Gage County.
"I served 2 ½ years," he said. "It was a mistake that I made. I've done some therapy and things like that. My strength has been through my family. My wife has stuck through me through thick and thin, and saw day by day how I have turned my mistake into a positive thing. I've apologized numerous times to not only (the) sheriff's department, but the person involved in the incident, and moved on.
"Anyone who knows me can say I'm not that person anymore. I'm centered on family, community and God."
Fiester is the second candidate to file for a seat on the school board, following fellow non-incumbent, Eric Book.
The School Board currently has six members, though beginning in 2019 a seventh will be added.
Three current board members are up for re-election, and with a seventh seat being added, there will be four spots up for grabs in the 2018 election.
Board members whose four-year terms are up include Nancy Sedlacek, Jon Zimmerman and Doris Martin.
The election system for the School Board is structured so the top four vote-getters will be elected.
If there are more than double the number of open seats, the election will be featured on the May 15 primary ballot.
Therefore, if nine or more candidates file for the four open seats, the race will be included on the spring ballot and the top eight vote-getters will advance to the Nov. 6 general election, where the four candidates with the most votes will be elected.
If eight or fewer candidates file for School Board seats, they will all automatically advance to the fall ballot.