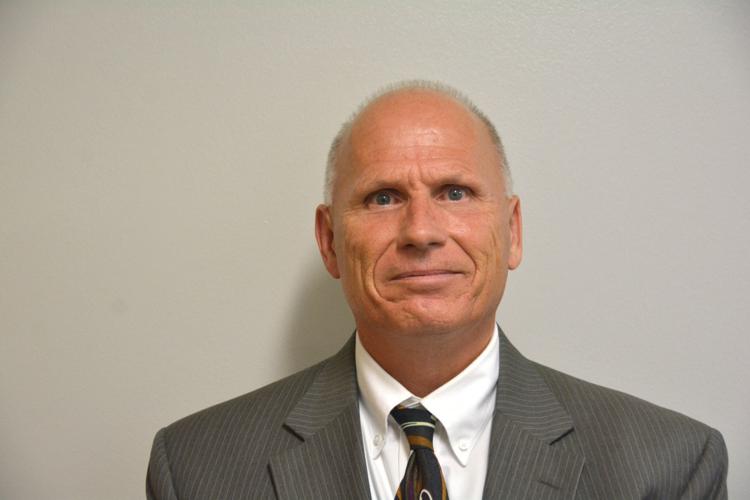 The Beatrice Public Schools Board of Education held one final discussion on the proposed restructuring of elementary school buildings on Thursday night.
Following five parent and staff discussions at the three elementaries in Beatrice (Paddock Lane, Stoddard and Lincoln) elementary principals Betty Replogle and Kevin Janssen told board members what they'd learned in their discussions.
The district is considering four options for the restructure that's aimed at equalizing class sizes across the three schools and try to minimize the movement of students from building to building.
The first option would cut a section from third grade and add one to second grade and would require moving a limited number of students to different buildings. The second option would leave students in their current buildings but would require hiring a new staff member at a cost of around $80,000.
The third option would reduce a building to 1.5 section school and increase Paddock Lane to a three section school, requiring movement of students and staff.
The fourth option being referred to as "leveling" would create grade level schools, with Lincoln becoming a kindergarten through second grade school, Stoddard becoming third through fifth and Paddock lane remaining a K-5 elementary.
Replogle and Janssen spent two weeks laying out each of the options for parents and received feedback from an online poll. There were 285 families that responded to the poll, 48 from Beatrice Community Preschool, 74 from Lincoln Elementary, 85 from Paddock Lane Elementary and 76 from Stoddard Elementary.
One of the poll questions asked parents if they'd be willing to voluntarily move their kids to another school. Only 15 respondents indicated that they'd be willing to do so, Replogle said. Two Lincoln second grade families said they would and none from Paddock Lane first grade, which would be the two classes most impacted next year.
Of the parents who responded with a comment, Janssen said, 15 indicated they'd be willing to move and 35 said they'd like to see the grade level building option.
Superintendent Pat Nauroth addressed a few comments that came up frequently during the parent meetings.
The biggest question, Nauroth said, is why not just leave the schools the way they are.
"Almost every year, we have to tell families that their child or children have to go to an elementary school other than the one where they reside," Nauroth said. "On average, we have 35 percent of our children attending an elementary school outside of where they should go. This happens for a variety of reasons, but one of the primary reasons, after special needs, is class size equalization."
They'd also received questions about the land by the high school that the district purchased in advance of a failed bond measure for a centralized elementary school and whether these options were a way for the district to force the community's hand to build a new school.
If the district was to sell the land the money would have to go back into the building fund and couldn't be mixed with the district's general fund or used to pay salaries, Nauroth said.
"The idea that the district is doing this as a way to force a vote on a new school bond, I don't know how to say it, it's just wrong," Nauroth insisted.
It boils down to inequity in numbers, class size, moving students and the costs associated with all of those things, he said. Class sizes are getting smaller, down to about 130 students per class from 150 per class a decade ago.
Nauroth said he'd have a definitive opinion to offer the board, but said that even though all of the options had pros and cons, he had a direction in mind.
"If you press me right now, I would probably tend to lead toward grade level, only because of the following," he said. "In the five years I've been here, this is what I've seen: every year, we're talking to families and moving people around and I think this might and should take care of that."
Nauroth also said he wasn't ready to make a final decision because there was still additional information and parental input to consider. The Beatrice school board would have the final say in the matter. 
Parents had an opportunity to speak to the board after the discussion and Neal Trantham and Brent Essink urged the board to wait on a decision until new superintendent Jason Alexander—who will replace Nauroth this summer—begins. Trantham said he wished the board had brought the idea to parents and school staff before school administrators and the superintendent came up with a list of options.
Replogle told the board that if the schools keep moving kids around, there will be a lot of upset families.
"I just hope you make a decision that puts an end to this," she said.