Not only did screenwriter Nate Johnson get a great experience on the set of his film, the child actors did, too.
"All of the film equipment the crew had, the kids started making that out of corn," he said. "So they would have a boom mic with a cornstalk and then the corncob hanging from it, and then they built little cameras and stuff and would mimic us like, 'Quiet on set,' and 'Action,' and all this stuff."
This past weekend, Johnson, a Fremont native, and Victor Velle shot their short film "Maíz" at a farm east of Scribner. The film, written by Johnson, tells the coming-of-age story of Otis and Alejandra, two detasselers who develop a friendship.
Auditions for the film, which consists mainly of child actors, were held in June. CJ Smith, 12, who played the part of Otis, was a "perfect" fit for the role, Johnson said.
"He was understated," he said. "He was very smiley and stuff like that, but when it came to kind of the quieter moments, he could really capture that."
Meanwhile, 13-year-old Dalyna Partida was chosen for the role of Alejandra. Although the performance was her first, Johnson said, her delivery of lines was "subtle."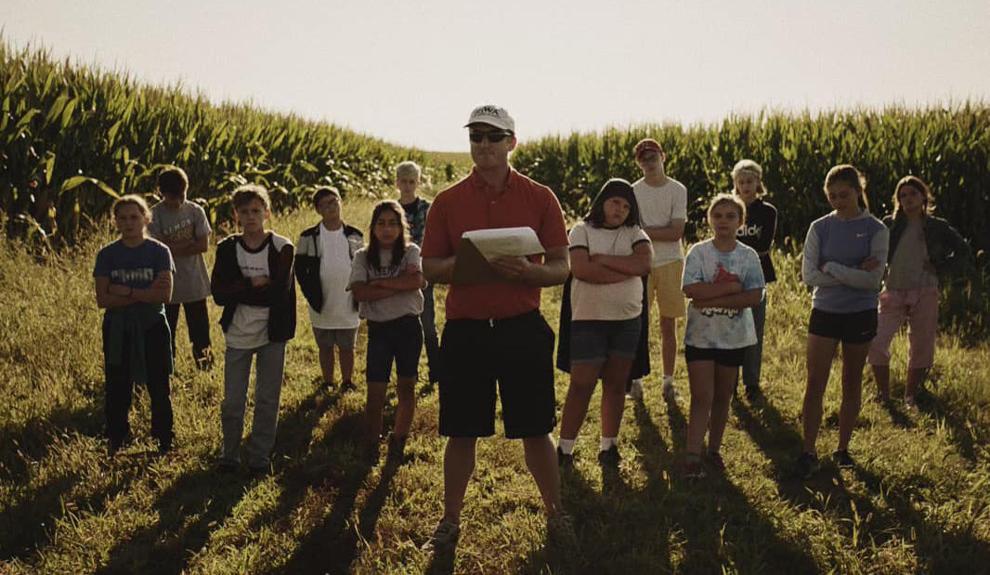 "She had this great look and she was taller than CJ, which is also what I wanted. I wanted the character to be slightly older, like a year older," he said. "And then they had great chemistry on set, so we were really excited about that."
In looking for a filming location, Johnson said, he called several farmers before talking with Scott Muller, a client of his father, who is a financial adviser.
"He let us come down, he let us do what we wanted to with our little portion of the field," Johnson said. "He was extremely accommodating, and to be honest with you, the field and the lanes we used looked exactly like I had in my mind when writing the script."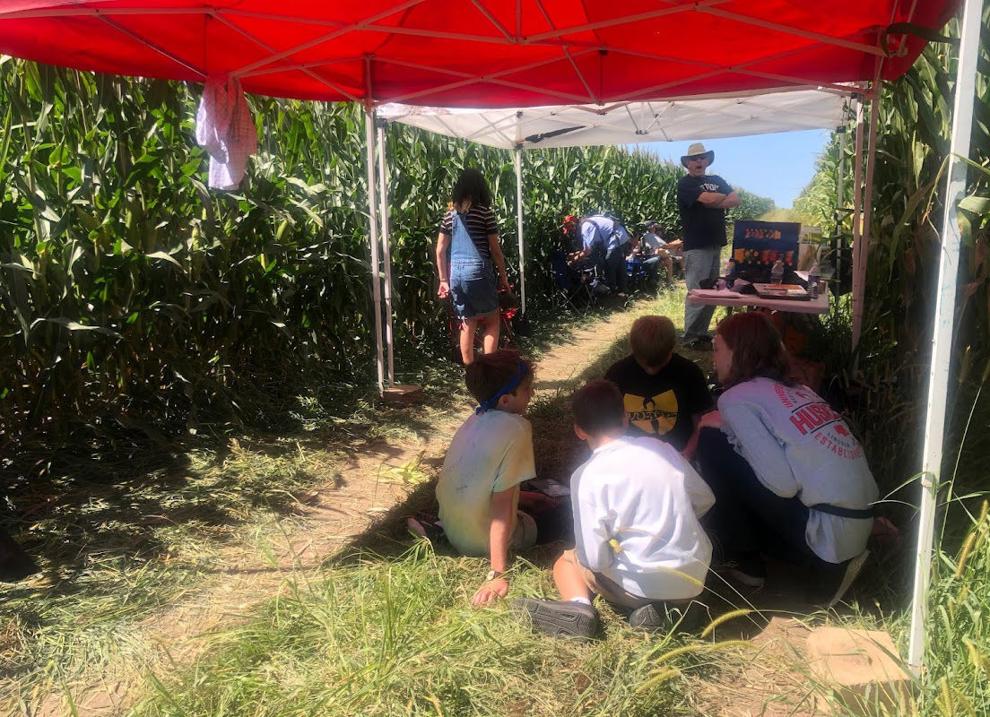 Waking up Friday morning for the three-day shoot, Johnson said, his "gut just dropped" seeing the weather report, which called for rain that day.
The presence of rain could have caused issues not only with production equipment, but also continuity between scenes.
"But we got to the farm, and the rain just kept pushing back and back and back until there was no rain, and then on the second day, which is our longest day, it was only 77 degrees for a high, and then the third day, it was only 84 and we had a breeze," Johnson said. "So it was perfect there."
Filming started without a hitch on Friday, with the cast members' parents on set to view the production. Some of the kids, who were mainly from Fremont and Omaha, knew each other prior to filming.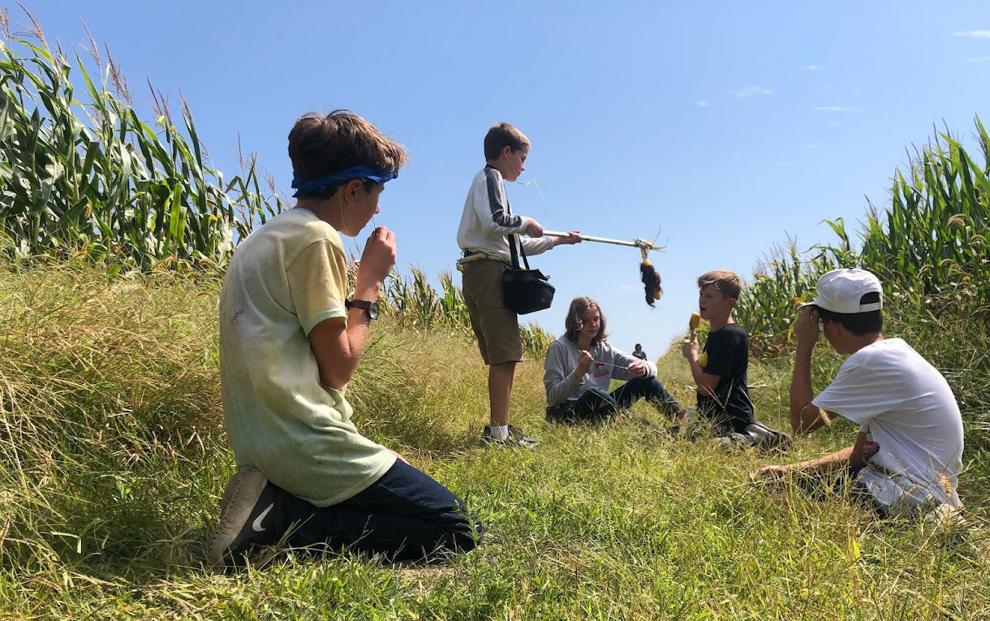 "I was worried, 'How do I entertain kids for the day when they're not acting?'" Johnson said. "But they just had a blast together; they had so much fun."
Despite working with child actors on his directorial debut, Johnson said, the cast members were "natural" in their performances and took his cues in creative directions.
"You hear challenges about working with kids and things like that or things that can be daunting," he said. "But it was just an amazing experience, and I couldn't have been happier, and I think the kids and the parents couldn't have been happier."
With filming now completed, Johnson said, "Maíz" will be edited, color corrected and finished with sound design and music. He estimates the film to be about 12 minutes long.
Because Smith's sister works at the Quasar Drive-In Theater near Valley, Johnson said, he's considering a screening of the film at the venue once post-production finishes.
"But we'll submit it to the festival circuits, and you can't screen something publicly before you submit to these film festivals," he said. "So ideally, in the spring or summer of next year, we'd be able to screen it."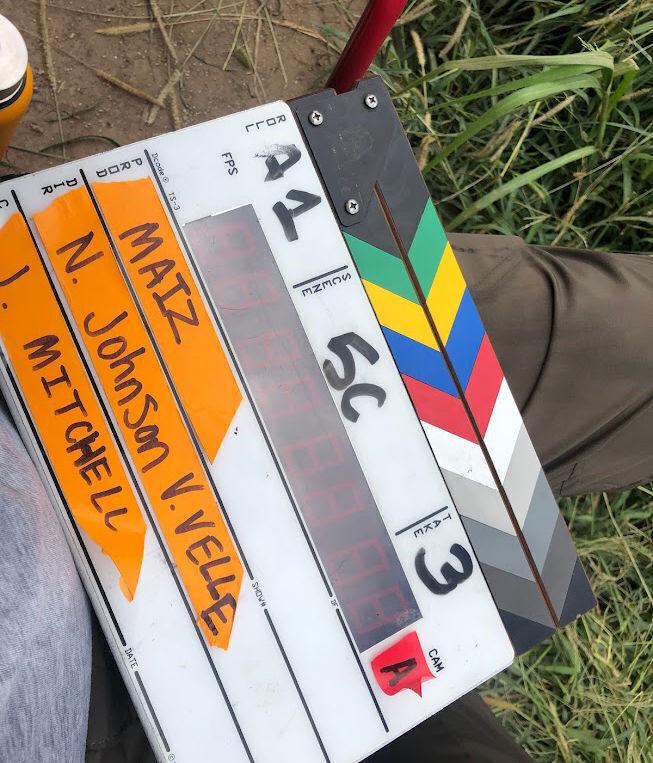 Johnson thanked the child actors for getting along so well, their parents for being so accommodating and his crew for getting filming completed.
"It was so special to come back to my home county and make this film and give these kids an opportunity that I would've loved to have at their age," he said. "If it encourages them to get into film, that would be probably even more of a reward than a film itself."