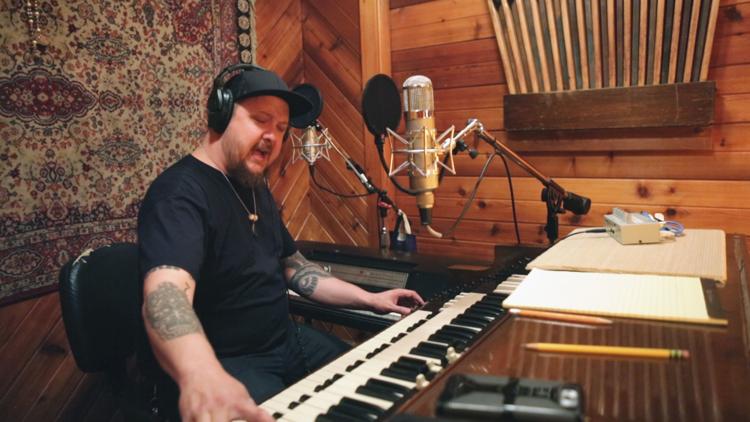 Josh Hoyer can't say much about being on "The Voice."
Even though he's in the promo spot for the NBC singing competition that starts its 12th season Feb. 27, Hoyer can't confirm he's going to be on the show.
He can only say he auditioned.
"Somebody in the industry encouraged me to try out for 'The Voice,'" Hoyer said Tuesday, the day after the promo ads began to appear. "I did it for a reason. The goal was to hopefully get some national exposure for our band and the original music we write, to express what our music is about and the killer players we have.
"We play all over the country and hope to see more people come out to the shows -- it ('The Voice') is a really nice platform for that. The way I looked at it was back in the day, you had your 45, you got it to the right DJ, to the big radio station and that's how you'd take off. To me, 'The Voice' is the modern-day version of that, just get above the fray for a minute and hopefully, people will notice."
Hoyer's got another hope that could be realized from "The Voice." Even though he can't say, it's clear he's going to be on the show. He'd like to get a management or booking deal.
"We're still independent artists," he said. "I spend probably 80 percent of my time booking the band, trying to keep us working. Not many people get to this point from Lincoln. I'm hoping to get somebody interested to take that over, so I can get back to writing and playing."
Hoyer probably won't see the audition. He leaves Lincoln on Feb. 27, driving to Chicago where, on the 28th, he and his band, Soul Colossal, will fly to London, then to Belgium as they begin their first European tour.
You have free articles remaining.
The tour, booked by an agency called Teenage Head Music, will take Hoyer & Soul Colossal to seven countries to play 28 shows in 31 days, beginning March 2 in Hamburg, Germany.
"They reached out to us," Hoyer said of Teenage Head. "I still don't know how they heard of us. But they dug it and said 'Hey, we want to get you guys a tour here.' At first, I didn't think it was real."
The shows, Hoyer said, will primarily be in 200- to 300-capacity rooms, although the final date, supporting Delta Saints in Belgium on April 1, will be in a 1,000-seat theater. Most of the shows will be 90 minutes long, which will be something of a break for the soul quintet.
"When we're in the States and we're gigging six days a week, a lot of them are four hours a night, for little money, to be honest," he said. "It's kind of nice to go someplace where they don't overwork you, provide a place to stay and treat you right."
Hoyer's "The Voice" appearance won't mean anything in Europe. The show isn't broadcast there. But he said that from Facebook feeds, website traffic and Twitter, it appears there will be good crowds at most of the band's European shows.
The trip will be Hoyer's first to Europe. But he and Teenage Head believe it won't be his last.
"Our goal is to have this be the first time of many and really open some doors," Hoyer said. "Teenage Head, their goal is to build bands in Europe. They're looking at a followup in 2019. I'd like to get back sooner than that."
Before Hoyer & Soul Colossal head for Europe, they'll be playing a week's worth of shows that began in Denver on Thursday. On Feb. 24, they'll be at the Zoo Bar for their tour kickoff show.
"We're hoping to get a packed house for that," Hoyer said. "We could use the spending money."