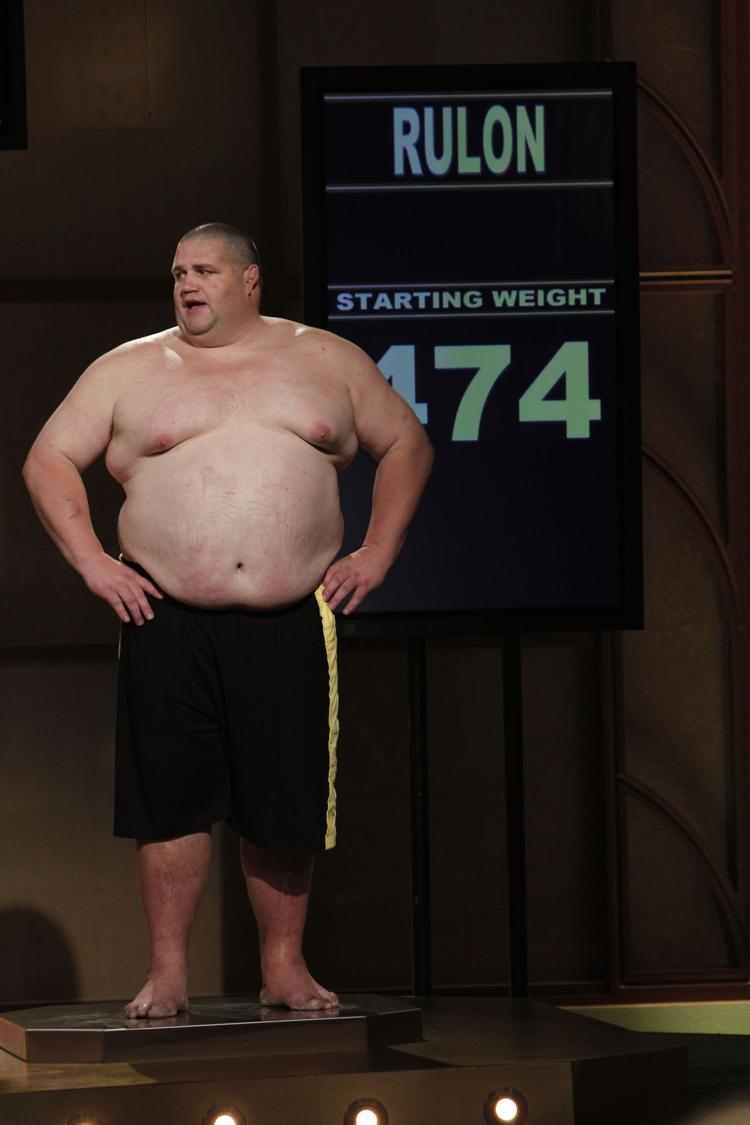 Olympic gold medalist Rulon Gardner weighed 264 pounds when he retired from wrestling in 2004.
When TV viewers see him Tuesday night on NBC's "The Biggest Loser: Couples," he'll tip the scale at 474 pounds.
"When the Olympics were over, I was kind of, 'You know what? My body is tired and beat up. I'm going to give myself some time,'" the ex-Husker wrestler said in a phone interview last week to promote season 11 of "The Biggest Loser," which begins Tuesday.
"It turned out from giving my body a month to recover to six months to a year to two years to, ultimately, to where I was embarrassed to work out and start being active again."
Instead of training and working out, Gardner said he ate. A lot. Candy. Chips. Meat. Fast food. He said he often consumed "thousands of calories after midnight."
"I used to be able to train for hours on end without getting tired," he said. "Now, I couldn't walk down the hallway without getting winded. It turned into a kind of depression and a negative situation for me."
You have free articles remaining.
Gardner will team with childhood friend and business partner Justin Pope on "The Biggest Loser: Couples." Hosted by Alison Sweeney, the popular reality show will feature 11 couples competing for $250,000. Pope will begin the show at 365 pounds.
This season's twist includes couples choosing between working out with trainers Bob Harper and Jillian Michaels at the ranch or with two unknown trainers at a secret location.
He ended up on "The Biggest Loser" at the urging of Lee Roy Smith, the executive director of the National Wrestling Hall of Fame. Gardner was a 2010 inductee into the Hall of Fame, in Stillwater, Okla.
"I looked in the mirror that night and then saw myself on TV and I said, point blank, 'Wow! You need to make a change. You need to be accountable,'" he said. "I got back the next day and called (Smith) and told him I was going to try out."
Gardner lettered in wrestling at Nebraska in 1992 and 1993 and won the gold medal in Greco-Roman wrestling at the 2000 Olympics, defeating Russian Alexander Karelin, who had been previously unbeaten in 13 years of competition. He won a bronze medal in 2004.
Today, Gardner owns and operates the Rulon Gardner Elite Training Center in Logan, Utah, with his wife of two years, Kamie. It opened in November after Gardner spent more than two years trying to secure financing for it.
"My anxiety and depression that came about was because of not being able to start the business," he said. "That's how I gained the weight. The thing that helped me gain the weight is the thing that's going to help me take it off."