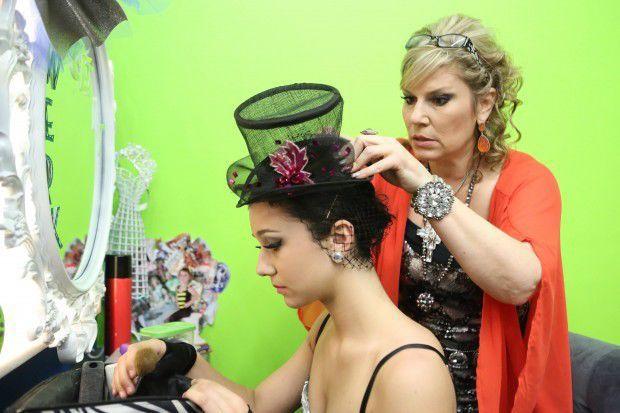 Lincoln viewers will have a rooting interest when "Abby's Ultimate Dance Competition" kicks off its 12-episode second season Tuesday on Lifetime.
Shari and McKaylee True of Lincoln will be one of 11 mom-and-daughter teams competing on the  cable reality show -- a spinoff of Lifetime's popular "Dance Moms" series starring Abby Lee Miller.
"Abby's Ultimate Dance Competition" will air at 8 p.m. Tuesdays on Time Warner Cable channels 54, 211 and 1211.
The series follows aspiring dancers -- ages 6 through 13 -- who learn new routines and compete in challenges designed to test their skills when they perform before judges Miller, Broadway star Rachelle "Sas" Rak and celebrity choreographer Richard "Richie" Jackson.
Along the way, each competitor will be accompanied by his or her mother, who will make critical training, costume, music and choreographic decisions for their child while navigating the choppy waters of the other highly competitive parents.
You have free articles remaining.
The winner will receive $100,000 and a scholarship to the Young Dancers Program at the Joffrey Ballet School in New York.
Shari True is director and owner of True Dance & Co. and artistic director of the Lincoln Midwest Ballet Company, which stages "The Nutcracker" every year at the Lied Center for Performing Arts.
"I like to be a dance director and help McKaylee as her teacher more than I like to be the Dance Mom," Shari said in the show's press material.
As for 13-year-old McKaylee, her goal is to become a professional dancer. She already has danced in competitions throughout the country.
"Traveling to different parts of the country has challenged me," she said in the press material. "It lets me see the best of the best, and I want to be right up there with the best kids around the country. My friends are from all over, and I love to see them when I go to the competitions and conventions."