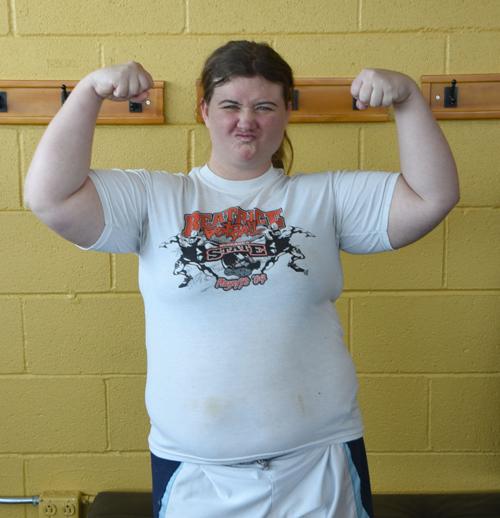 Week 5 has officially ended and the stubborn scale decided to move again!
As fun as that is to see, the non-scale changes are still the better part and the real reason for the challenge. They are still coming, clothes fit like they should and some that were fitting right before are now feeling like they are almost too big. The energy level is higher and that always creates a better mood to deal with things more patiently.
My body has accepted that this is going to be the new norm and so things are starting to change more and can really feel the difference.
Nutrition has been the main focus because this is the part that things are different and having to adjust to the most. Trying to reach the level of protein per day has surprisingly been the hardest part.
There are days that I think that I am eating everything with high protein levels and still don't meet that goal, but it is getting closer. The easiest changes were moving away from things that had a lot of sodium to vegetables.
For snacks instead of grabbing chips and a dip, I grab vegetables and smaller amounts of dip and that worked really well. Keeping fruit on hand as a quick snack when I don't have time for other things has been a problem, simply because as I rush out the door my mind hasn't trained myself to remember to grab that. Getting closer though.
This week the workouts are feeling a lot better and my muscles and recovery time have gotten much better as well. Over the weekend I did not go as hard as I normally do and actually did my cardio outside of the gym instead of inside the gym to let my legs rest from last week.
By doing that they came into this week in a lot better shape and handled the workouts better. The problems I was having before with them getting tight and aching were considerably less this week.
We introduced some new exercises again this week and making the old exercises just a little bit harder to keep pushing limits and not just stopping at the comfort level. Still retraining my mind that when I go in to stick to one aspect of working out and not trying to do a bunch of cardio and strength all in the same day is a better plan.