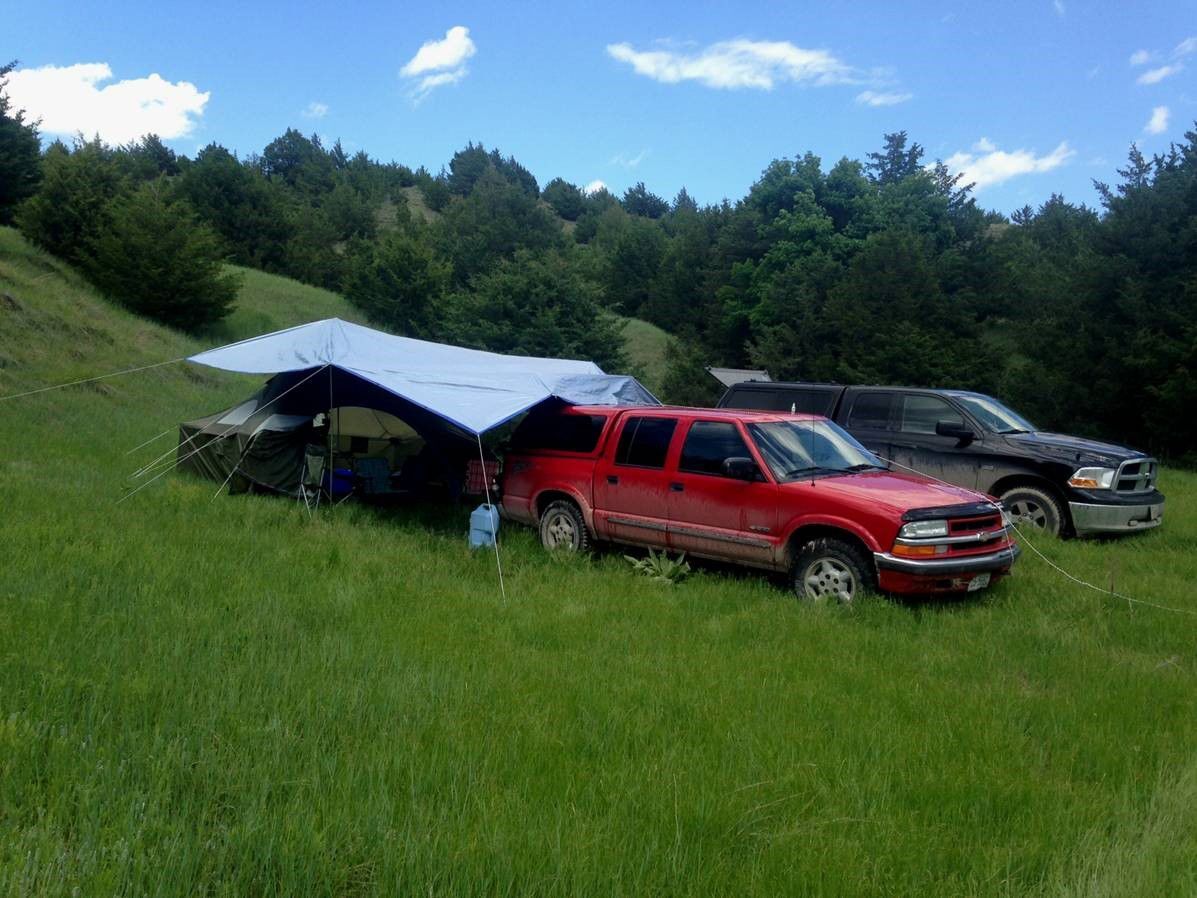 I recently had Greg Kopf, Brand Manager for CARiD.com on my radio show. CARiD.com is a web-based warehouse of parts and accessories you may need to keep your favorite hunting rig running smoothly. We talked about a topic that may not be familiar to many people.
Kopf and I discussed a great way to get into the outdoors and explore places you may not normally go. It is called overlanding…and it is a term that is relatively new in our vernacular.
"Overlanding is self-reliant overland travel using a 4x4 vehicle to reach remote destinations where the journey is the principal goal", Kopf said. "Historically, overlanding is an Australian term to denote the driving of livestock over very long distances to open up new country or to take livestock to market far from grazing grounds. It word originated between 1906 and 1910."
"Overlanding in its most modern form with the use of 4x4 vehicles began in the middle of the last century using trucks, Jeeps, Land Cruisers or any other 4x4 capable vehicle, to travel to remote destinations all while living out of the vehicle and enjoying being surrounded by Mother Nature," Kopf continued. "Overlanding provides the excitement and adventure of hiking to remote destinations but without being so taxing on the body. It allows you to carry more gear and supplies to make your camping more "luxurious" and your vehicle does all the hard work!"
When I first got to know Kopf and got to talk with him about Overlanding, I realized I had been doing that for most of my adult life, I just didn't know what to call it. I asked Kopf who did overlanding today? "It is seemingly more popular with the younger generation anywhere from 27-35 years old males," Kopf responded. "However, this recreational activity stems into all ages and demographics."
Nebraskan's are quite familiar with The Oregon Trail. We know that the pioneers packed up what they owned, everything they thought they would need for a journey across the continent, put it in the back of a wagon and headed west. This may be the earliest form of overlanding. There is quite a difference between what they did for months on end and camping a few nights at your favorite spot!
I camp a lot, but only a few trips a year are made to any kind of improved campground. My kind of camping is very similar to the way pioneers traveled and what overlanding means today. Granted, my hunting/fishing partners and I travel in 4x4 pick ups rather than oxen and wagons, but we still have to carry everything we would need on our trip. There are no convenience stores out in the Sandhills or deep in the cedar canyons I visit. Not only is this kind of adventure fun, but it really teaches you about self-reliance.
Thinking about what I and my camp partners carried when we went on an adventure, I asked Kopf what he thought were some of the essentials:
"First a capable and reliable 4x4 vehicle, preferably one that is narrow and has a short wheelbase outfitted with the basics; all-terrain tires…oversized if possible, armor protection like rock sliders, heavy duty bumpers and skid plates," Kopf began. "I'd add a high lift jack and a winch if you can afford one. Tools, some extra parts and vehicle supplies are a good idea in case something decides to fail. After that, you have all of your standard camping equipment to make your adventure as comfortable as possible."
I don't remember how or why I started doing this, but when I had to work on my rig, and change out parts like fan belts, heater hoses or radiator hoses, I would toss the old/replaced, but still functional part, in a plastic box I carried with me in the vehicle. My reasoning was that if one of the new parts failed, I had an extra on board. That logic paid off one day on a trip deep into the Mark Twain National Forest in southeast Missouri. We had just crossed a creek and were climbing up out of the creek bottom when my buddy's vehicle disappeared in a cloud of steam. He had blown his lower radiator hose.
Now what? We were hours away from any parts store and we had about two hours of daylight left. After we assessed the situation and thought through the problem, I dug around in my parts box. I had a couple of well used radiator hoses, one that looked like we could make it work and some clamps. It took about 30 minutes, a handful of big nylon tie-wraps and a bit of Redneck engineering, but we were back in business and made it on into our hunting camp for the evening. The fix wasn't pretty…an upper radiator hose from a full-size Jeep Wagoneer was never meant to replace a lower hose on a Chevy Blazer, but it got us home. Kopf's advice is still relevant for today!
I like the concept of overlanding and I like my camps to be comfortable and luxurious. No where have I ever read in the outdoors rule book that camping has to be uncomfortable and full of misery. I carry big roomy tents, cots to keep me off the ground, big chairs to sit in, tarps for covered dining and cooking areas, even a hot water shower I made with a pump weed sprayer and a single person hunting blind…simple but effective. I have never had anyone complain about the amenities of my camps and I want to keep it that way!
Be the first to know
Get local news delivered to your inbox!