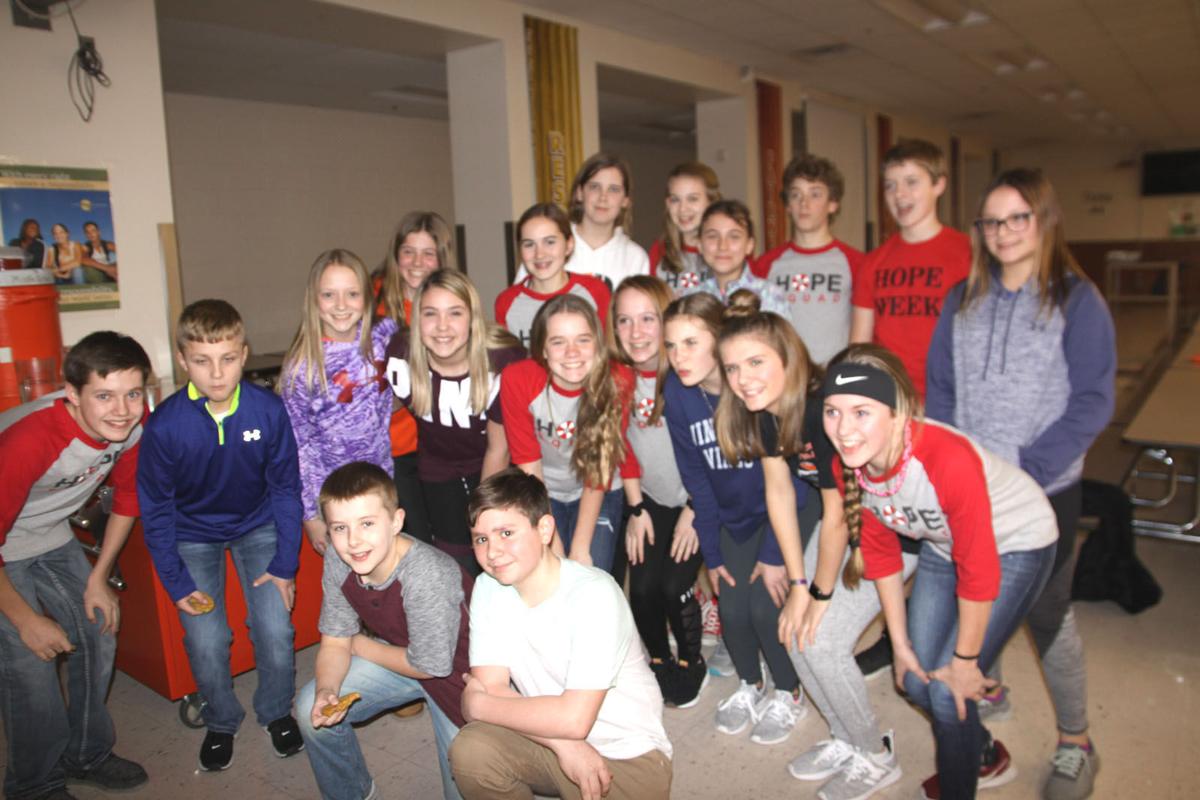 Hope Squad members from seventh and eighth grade, along with their parents, met with newly nominated sixth-graders and their parents for a brief presentation recently.
"We want to answer any questions they might have and make the sixth graders feel welcome," said Angie Vogel, Beatrice Middle School counselor.
"In the spring we will do a Hope Week and we'll do fun activities throughout the entire week to spread hope and happiness in our school. We want to reduce the stigma of mental health and educate about suicide prevention," Vogel said.
Members from seventh and eighth grade introduced themselves in front of the group and answered questions of sixth graders and their parents.
"We had so many kids that wanted to be a part of Hope Squad and this has allowed everyone to be involved," said Pam Henning, Middle School Assistant Principal. "Squad members greet everyone at the door with a high-five on the first Friday of the month. It's so much fun."
Be the first to know
Get local news delivered to your inbox!