Find Local Jobs. Get Hired.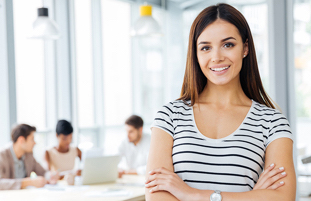 Find local jobs, receive personalized alerts and promote your profile.
Join our Talent Community
Job growth is outpacing economists' expectations, but there's still a long way — and 6.8 million jobs — to go before the nation's labor market…
As a result of the pandemic, studios started releasing movies in theaters and on streaming on the same day. But is that really a good thing? C…
A surge in new real estate agents, coupled with a sharp decline in the number of homes for sale, has led to a peculiar phenomenon: there are c…
The National Association of Realtors (NAR) recently released a study calling for a dire, "once-in-a-generation" response to a housing shortage.
Stacker compiled a list of the highest-paying jobs that require a bachelor's degree using information for the U.S. Bureau of Labor Statistics.
Here's a look at how the minimum wage in your home state compares to the cost of living.
As offices reopen, many are turning to a hybrid model that allows people to work in the office some days and at home for others.
Here are seven pandemic job-searching tips from career search experts.
There has been a lot of press about teachers leaving the profession, and there are many routes to take outside of the classroom. Here are some…
Here are six tips from a well-connected investor for making good impressions and establishing strong relationships in business.
There's a wild card in the push to return to post-pandemic life: Many workers don't want to go back to the jobs they once had.
While some companies have announced they will continue to operate remotely post-pandemic, others want things to go back to the way they were, …
Bill Mathis had dreamt about being a teacher since he was in third grade. He realized that dream but found the demands of the job very stressf…
Knowing what questions to ask a potential employer is essential for your next interview. These are generally questions to ask at the end of a …