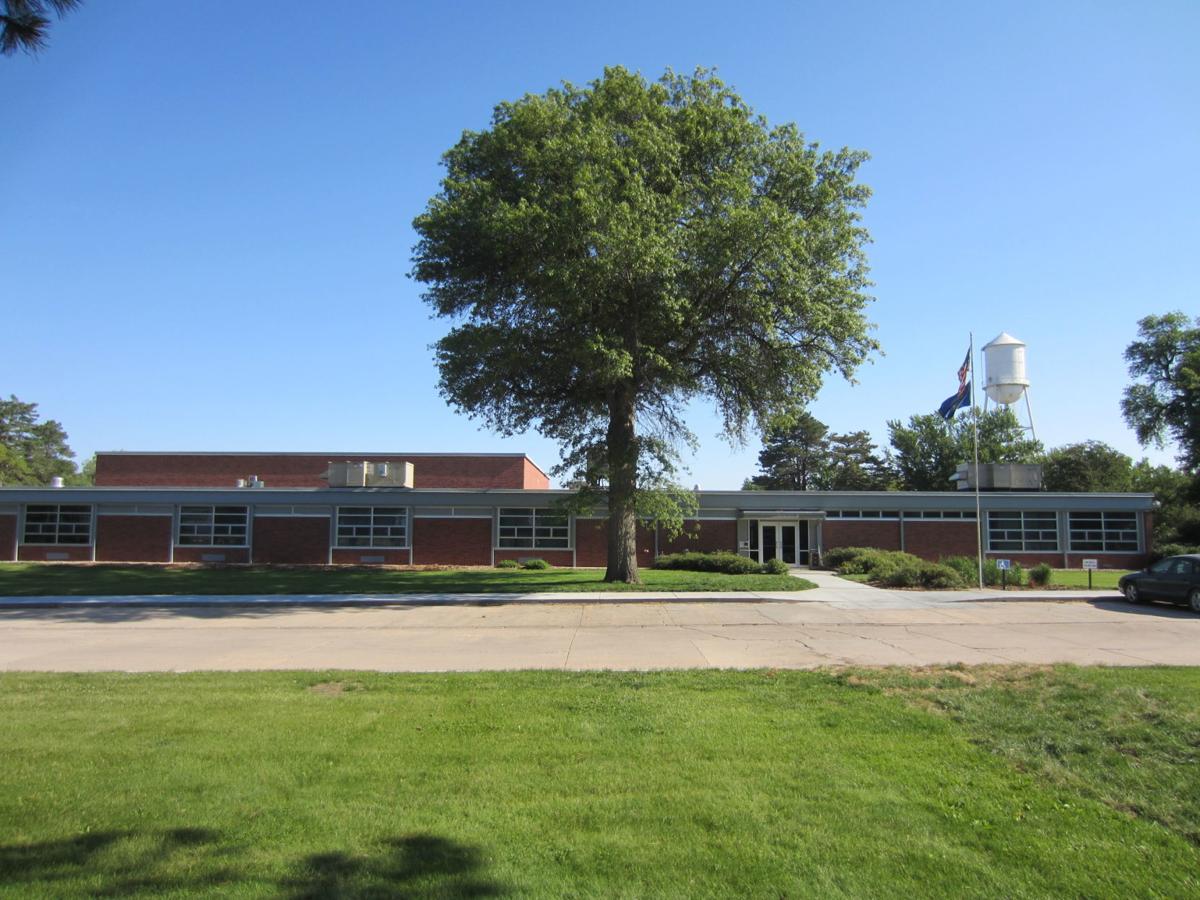 The state's residential rehabilitation and treatment center in Geneva has reached a crisis point as a result of conditions at the center, and several youth were moved or discharged this week to bring the population down.
Problems at the center, including the physical conditions, are being investigated by Julie Rogers, Nebraska inspector general of child welfare.
There are other allegations, including inappropriate use of room confinement, overmedication of youth, inadequate management of prescribed mental health drugs, and lack of mental health care, programming and physical activity.
There are also accusations of violations of the Prison Rape Elimination Act, Rogers said.
Geneva is a state-run, campus-style correctional facility intended for girls and young women who have been unable to succeed at less-restrictive options.
Four state senators — Sara Howard, Patty Pansing Brooks, Steve Lathrop and Tom Brandt — made an unannounced visit to the Geneva center Friday afternoon, speaking to youths and staff for four hours and inspecting the rooms.
An incident occurred last Saturday when some of the girls, one who had asthma, were told to go sleep in a building the girls said was moldy, damp and smelly, and they trashed it and set off sprinklers in protest, Howard said.
The girls told the senators the facilities were in bad condition, and that they spent most of the time sitting around with no activities and no outdoor time.
"They're not letting anybody outside, and I now realize (it's) because they're so scared somebody's going to run. So they're just keeping these kids inside, all day long," said Pansing Brooks.
Pansing Brooks said a couple of girls had been in solitary for five days at a time. Two of the three confinement rooms had no working lights. Wires were exposed. And one of the girls didn't have a mattress, instead sleeping on a wooden platform.
A mechanism in the facility to unlock doors in case of a fire was also broken, Howard said.
Lathrop said a cultural shift has taken place at Geneva, in which programming was stopped and staff became less engaged with rehabilitation. Staff more or less just watch the girls sit around in a commons area, playing cards and video games.
Dannette Smith, who has been CEO of the Department of Health and Human Services since February, told the Journal Star the problems at Geneva were the result of a perfect storm.
Three things were needed to keep the center functioning well: good services, good and adequate staff, and proper facilities to accommodate those youth who come to rehabilitation and treatment center.
"We don't necessarily have that," she said.
Smith said her team is committed to ensuring that the youth in the state's custody are in a good, safe environment and have the best care possible.
"And I had concerns about the environment that I saw, and thought it was necessary to make a move," she said.
She had visited the center the past few weekends and was working on straightening out mental health treatment and dispensing medications appropriately, and trying to formulate a plan to move some of the girls.
Building a good program was complicated by not having enough staff to do the work. But last weekend, conditions had deteriorated to the point that changes needed to be made immediately, she said.
"I could not leave the girls in a situation in which I found them," Smith said.
Two of four buildings on the Geneva campus are still in use and staffed appropriately, but two are closed, Smith said. The number of girls at the facility — 30 last weekend — needed to be reduced. 
Two girls were discharged, Smith said. And four were transported Monday under an emergency transfer to the Lancaster County Youth Services Center in Lincoln because of an extreme safety risk to themselves and others, according to a court document.
Lancaster County commissioners sent a letter Thursday to Smith saying the county could not keep the girls because it didn't have authority to hold them.
According to a motion filed Tuesday, no hearing on the placement of the girls outside of Geneva had been held nor had a judge entered an order addressing the reasons for them to be held at the Lancaster County facility.
Michelle Schindler, director of the Lancaster County Youth Services Center, had contacted the state's juvenile services administrator Wednesday and again Thursday, notifying Mark LaBouchardiere that the youths needed to be removed from the Lincoln facility.
She was told they would be removed Thursday by 4 p.m., but by 5 p.m. they were still there. A motion was filed for secure transport of the girls back to Geneva.
The girls were moved after that to the youth treatment center in Kearney, Smith said.
Lancaster County officials did, however, offer to allow the state to lease an unused separate wing of the center. Smith said she was "very interested" in leasing space there, and people are working on that contract. 
When asked if at least some of the girls would stay at Geneva, Smith said, "We're assessing all of that right now." 
Inspector General Rogers said she and Jerall Morland, deputy ombudsman for institutions, also have been investigating the problems since Monday, when Smith informed them about the crisis.
They, too, observed water damage in the two living units that remain open, and other deterioration, Rogers said. It's unclear when the serious problems started, but the facility has been audited and inspected several times by various outside organizations in the past year. An accreditation team had found no deficiencies last year. And a federal audit, completed in October, said the facility met all 43 standards required by the Prison Rape Elimination Act, according to HHS.
Smith said she is working closely with the Department of Administrative Services, which took over maintenance of the center two years ago, to get the structural problems rectified. She said construction workers showed up at the Geneva facility Friday afternoon. 
Howard said it seemed like the physical deterioration began when DAS took over maintenance.  
She will confer with the Legislature's Health and Human Services Committee about what can be done, and monitor whether DAS will follow through and fix the facility. 
Be the first to know
Get local news delivered to your inbox!