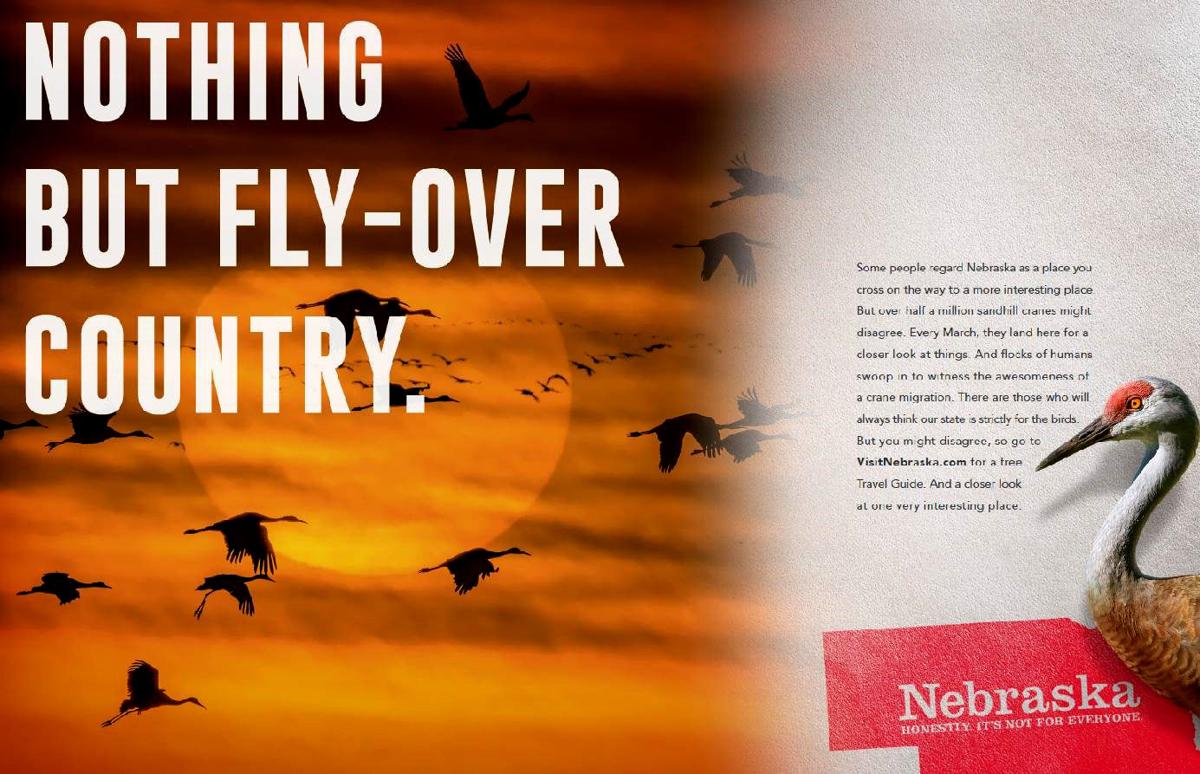 If — let's just say when — Nebraska state senators and Gov. Pete Ricketts sign off, fans of the state of Nebraska will be able to buy and wear "not for everyone" T-shirts, buy and drink from "not for everyone" coffee mugs. 
The Legislature advanced a bill (LB637) Thursday introduced by Sen. John Stinner of Scottsbluff on a 40-0 vote that would authorize the Tourism Commission to develop and approve state marketing campaigns, and develop and sell tourism promotional products. 
People aren't sure why that needed a state law to accomplish, but when it happens — two more rounds of voting and a signature of the governor — the commission would be authorized to contract with private vendors to produce, sell and distribute the products. 
"We've had a lot of requests, I mean, they keep coming in on Facebook all the time: 'Where can I buy a T-shirt? Where can I get a cup?'" said tourism Executive Director John Ricks. 
When they get the word they have some T-shirts on hand, Ricks said the shirts would go fast. 
Some sellers, not official ones, are already capitalizing on T-shirt sales, most obviously on Etsy. 
You have free articles remaining.
The summer campaign started Monday, and already the daily tourism website traffic has nearly doubled, he said. 
The ability to sell promotional products is a small step, but a good one, he said. 
The campaign includes TV commercials, print, outdoor signs, social media. Those are focused in Denver, Topeka, Wichita, Kansas City, Des Moines, Sioux Falls and Minneapolis/St. Paul. 
From July 1 to January, four of those seven months were record setting for 1 percent lodging tax collections, Ricks said. And the taxes are trending at 5 percent above the record-setting year seven months into the fiscal year. 
"And the campaign just started," he said.
Photos from the new tourism campaign