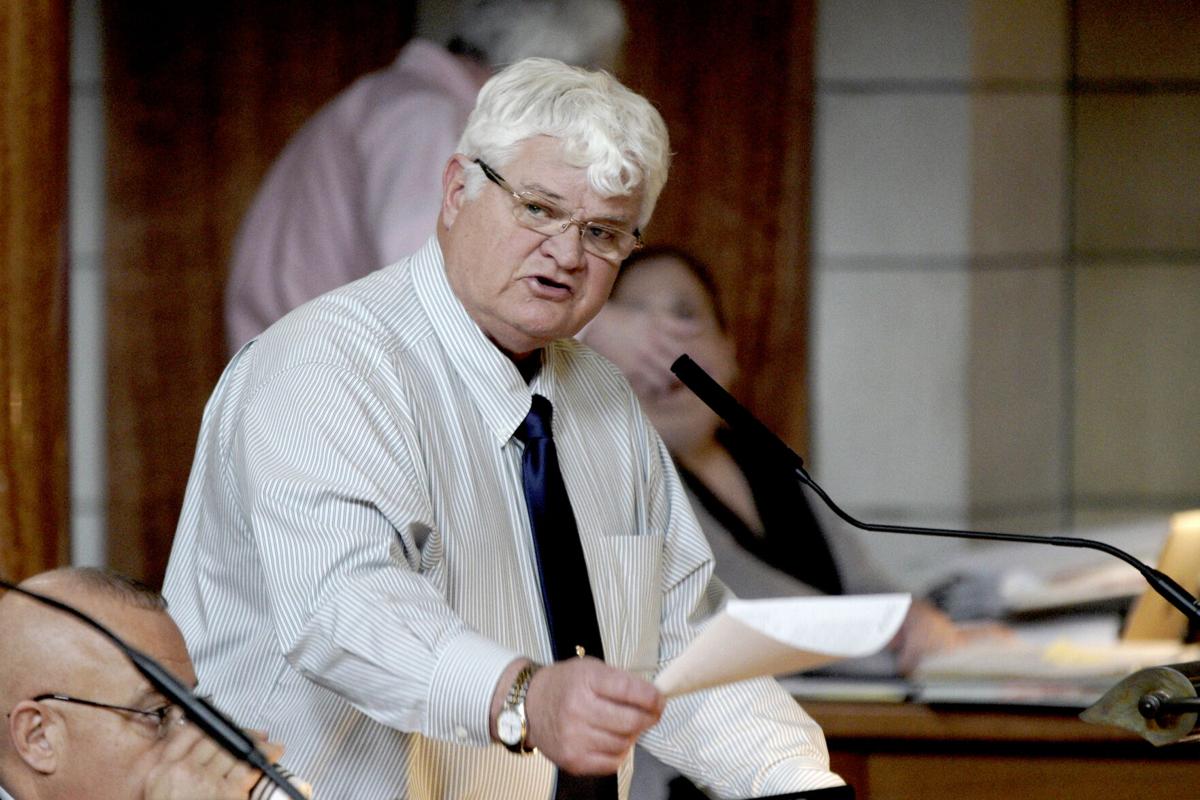 After more than seven hours of debate on the Education Committee chairman's school discipline bill, it failed to get a vote Thursday.
It fell one vote short of a cloture motion to force a vote on first round, and no doubt would have faced a filibuster on the remaining two rounds. 
The bill (LB147), introduced in the 2019 session by Sen. Mike Groene of North Platte, was controversial from the beginning. He struggled to get it out of committee and then in May of that year succeeded in pulling it onto the floor on a 25-14 vote. 
Groene said Thursday it's been shown that there is a problem and a need to address disruptive classrooms, and to maximize learning time for all children, address dangerous work environments for teachers and help troubled children. 
Groene had an amendment pending that said teachers could use reasonable physical intervention to safely manage the behavior of a student to protect other school personnel, other students and themselves, but not to cause physical harm or as punishment for disapproved behavior. 
Schools would have to have a policy on removing and returning a child to class, and personnel would not be subject to professional or administrative discipline for the use of physical intervention.
Training in behavioral awareness and intervention would be required beginning in the 2021 school year. 
"Training, training, training," Groene said. "That's what (this amendment) is. And (the bill)." 
He said the amendment was endorsed by the Nebraska State Education Association, school administrators, state and rural school boards. And the training was endorsed by school psychologists. 
Omaha Sen. Justin Wayne said the Omaha Public Schools board is not on that list. 
"So the largest school district in the state, that sees disparity every day, is against this bill," he said. 
That should weigh on senators, who should question if this bill is best for all kids, he said. 
Wayne said last week the bill would destroy the relationship between parents and teachers, students and teachers, and schools and their communities.
There is a disparity in this state's education system, Wayne said. And senators who recognize that and believe that problem should be solved should not vote in favor of the bill.
Groene said 22 teachers this past year in the Omaha district were disciplined for physical intervention.
At another large school, the policy on removing students and restraint was "at the discretion of the superintendent." 
Some teachers have taught 32 years, more or less, with no deescalation training, Groene said.
"I wish I could document all the emails that I have saved of teachers who have left their profession because of this issue," he said.
Lincoln Sen. Patty Pansing Brooks said the bill has had a number of amendments, and all of them were flawed. 
"I think we should start over," she said.  
A coalition of six groups — The Arc of Nebraska, ACLU of Nebraska, Voices for Children in Nebraska, Education Rights Counsel, Disability Rights Nebraska and CRCC Omaha — opposed to the bill, saying it disregarded the concerns of parents and students by doubling down on harmful practices that disproportionately impact students with disabilities and students of color. 
Brad Meurrens of Disability Rights Nebraska said he was pleased senators paused to reflect on the root causes and complexity of school discipline, and made the right decision to be cautionary. 
Rose Godinez with ACLU of Nebraska said: "It's time to start over with everyone at the table in an approach that centers on racial justice, disability rights and the needs of our students and our families."
Be the first to know
Get local news delivered to your inbox!