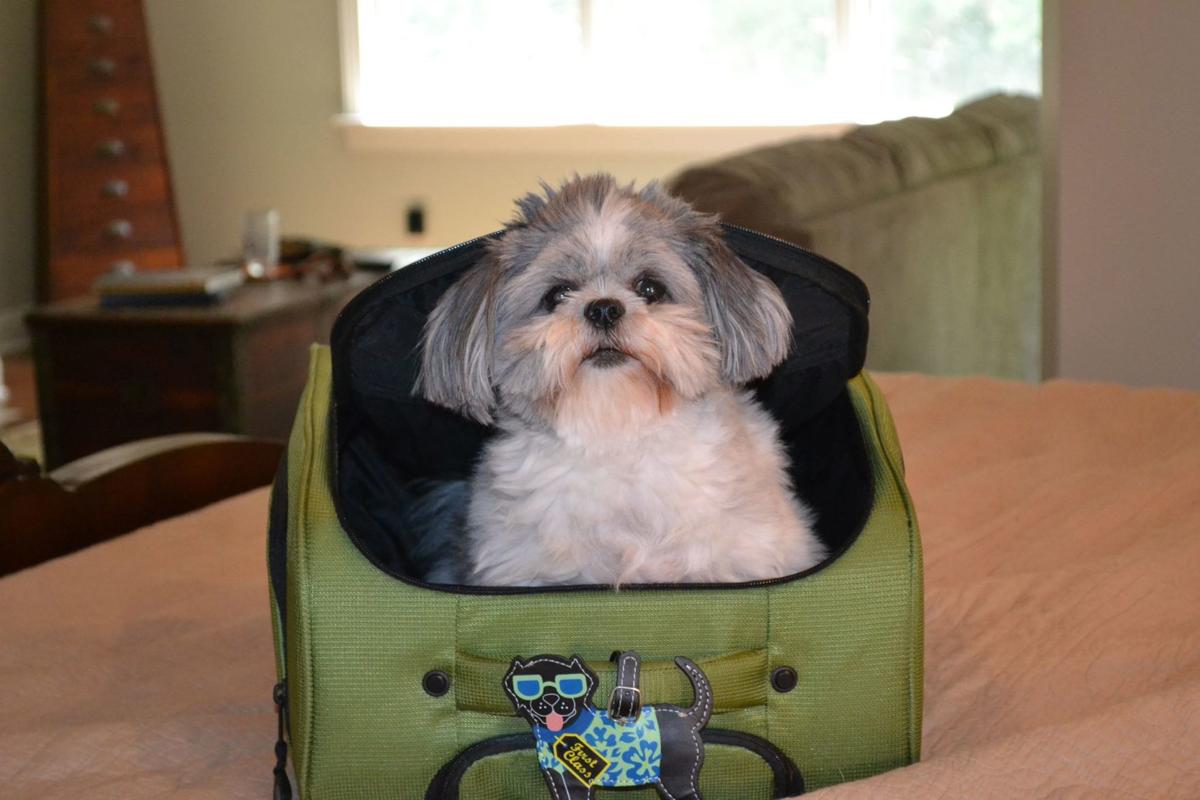 The central part of North Carolina is rapidly growing, with a main focus on the capital city of Raleigh.  People who visit here fall in love with all that the area has to offer, which brings us to why more people are moving to central NC every day!  While Raleigh is still the most popular hot spot, the suburbs that extend beyond the city are also growing by leaps and bounds. The culture, economic prosperity, climate and landscape, hospitality, and overall healthy lifestyles represented here are enticing for people - and their pets!  So, if you're thinking about moving to the Raleigh, NC area with your four-legged family member, you don't have to stick within the capital city's limits to experience what makes this area so popular and pet friendly.
Wake Forest, NC
Just north of Raleigh is the quaint and historic town of Wake Forest.  With its revitalized downtown area and new neighborhoods popping up, it's the perfect place for growing families and their pets.  Just about any time of year, you can find things going on in downtown Wake Forest - from festivals to art exhibits and everything in between.  At all of these gatherings, you'll find people with their pups walking around and enjoying themselves and the festivities. A downtown place that is always a hit with locals and visitors is The Cotton Company, which has become a "can't miss" stop in Wake Forest's shopping district.  There are also many parks in the area and other pet friendly things to see and do, making Wake Forest popular with people and their four-legged sidekicks looking to relocate to central NC.
Cary, NC
The town of Cary is right down the road from Raleigh, and many pet parents find it's a great place to call home.  Cary offers multiple outdoor activities, such as parks with hiking and walking trails, nature preserves, and plenty of neighborhood greenways.  Other attractions include local shops, as well as restaurants with outdoor seating where pups are welcome if they're well-behaved and socialized. Cary is also an up and coming area for local breweries, with many allowing dogs inside their taprooms!  So, don't overlook the outskirts of Raleigh, as Cary may just be where you'll find pet friendly living at its best!
Morrisville, NC
North Carolina's Research Triangle Park is home to many prosperous companies, and Morrisville is included within that area.  The town offers neighborhoods, shopping areas, restaurants, movie theaters and other places where people live, work, and play.  There are many singles, couples, and families who live here with their furry family members.  So, when people move here with their pets, they are greeted with a warm welcome right from the start.  Beyond the usual parks, trails, and pet friendly restaurants to visit, there's a very popular local bottle shop that offers craft beer, wines, and a tasting room. Your pooch is welcome to join you as you choose a new beer to take home.  Morrisville offers something for every pet lover, and it is home to many pet parents who love the culture and atmosphere found in this suburb town.
TripsWithPets is the premier online pet friendly travel guide -- featuring online reservations at over 30,000 pet friendly hotels & accommodations across the U.S. and Canada.  When planning a trip, pet parents go to TripsWithPets for detailed, up-to-date information on hotel pet policies and pet amenities.  TripsWithPets also features airline & car rental pet policies, pet friendly activities, a user-friendly search-by-route option, as well as pet travel tips.
Be the first to know
Get local news delivered to your inbox!