If you grind your own meat, Travis Walnum of Wally & Buck in Missoula, Montana, recommends cutting chuck roast into 1-inch cubes and then putting them into the freezer for 20 to 30 minutes, which makes grinding a cleaner process, and the meat won't become mushy.
For the secret sauce, add any adjuncts, such as hot sauce, to suit your taste buds.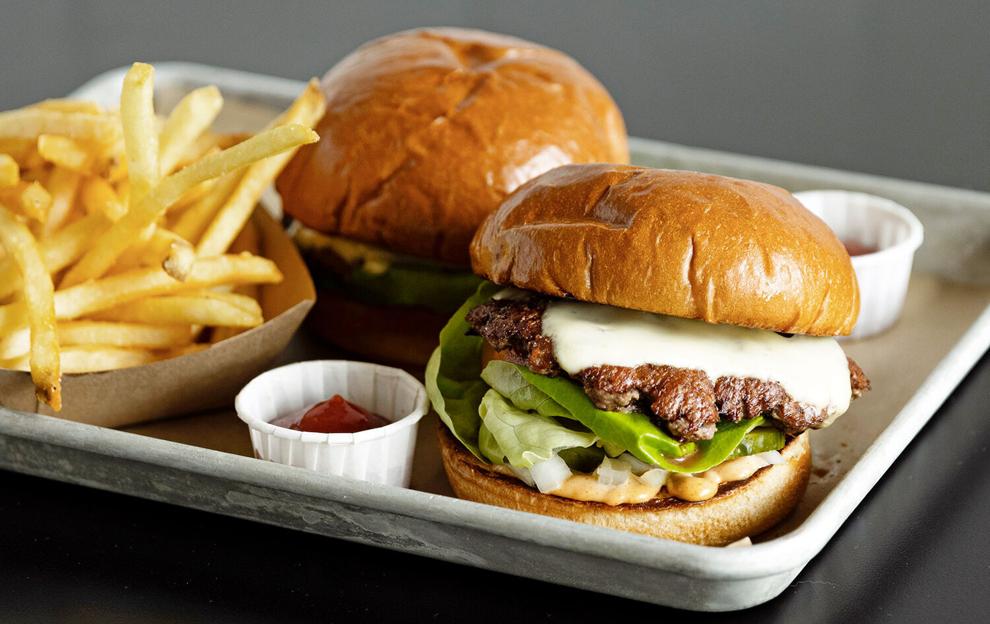 ---
Smash Burgers
¼ cup plus 2 tsp mayonnaise
2 Tbsp plus 1 tsp ketchup
1 Tbsp yellow mustard
2 Tbsp canola oil
4 brioche or potato hamburger buns, split  
¼ cup diced sweet onion or 4 (¼-inch-thick) slices sweet onion
16 slices kosher dill pickles
8 leaves butter lettuce
4 (¼-inch-thick) slices tomato
freshly ground black pepper
kosher salt
1 lb high-quality ground beef such as ground chuck, shaped into four (4-oz) balls
4 slices American cheese
In small bowl, stir together mayonnaise, ketchup and mustard.
Preheat large cast-iron skillet or griddle over medium-high heat; add canola oil and swirl pan to coat. Working in batches if necessary, place buns, cut-sides down, in skillet and cook until golden-brown. Place buns, cut-sides up, in large rimmed baking pan. Spread about 1 tablespoon sauce on cut sides of buns. On top of sauce on each of 4 bottom halves of buns, add 1 tablespoon diced onion, then arrange 4 slices pickle, 2 lettuce leaves and 1 slice tomato. Sprinkle tomato slices lightly with pepper and salt.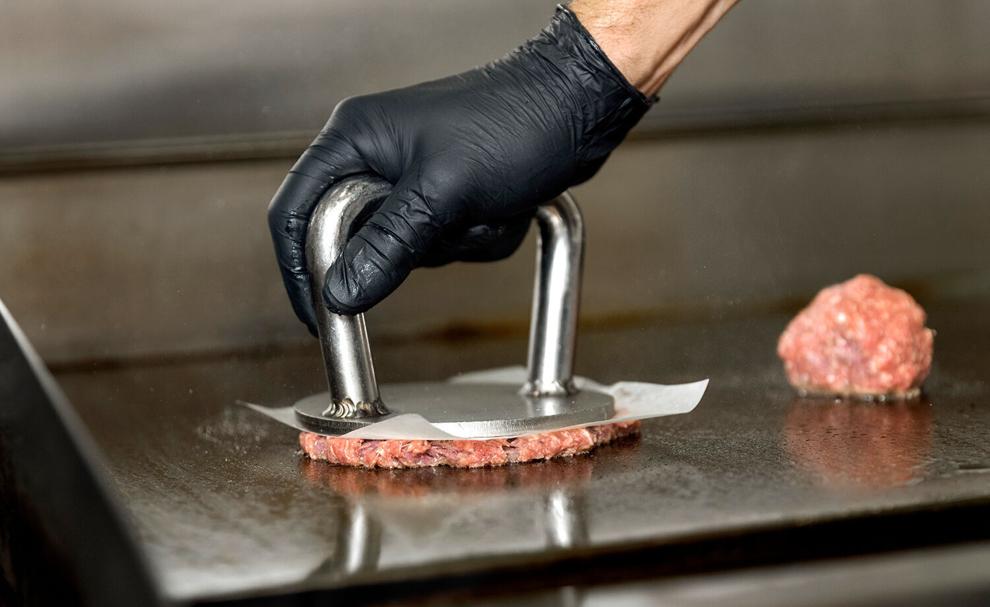 Preheat same skillet over medium-high heat. Working in batches, place beef balls in hot skillet and smash firmly with bottom of spatula until 4 to 5 inches in diameter. Season generously with pepper and salt. Cook until outer edges begin to brown. Carefully flip each burger and sprinkle again with pepper and salt. Place 1 slice cheese on top of each burger; cover pan and cook just until cheese melts. Place each burger, cheese-side up, on top of tomato. Replace tops of buns to serve.