This breakfast burrito is the ultimate way to start your day. It's perfect for meal prepping and life on-the-go – not to mention it's cheese-filled and nutrition-packed.
We'll start with the nutrition-packed part of the recipe by preparing the vegetables.
Cooking tip: Using different colors of peppers adds vibrant flavor and beauty to your meal, plus they are each full of different vitamins and minerals. To chop up the peppers, cut along the outside of the bell pepper like you are cutting an orange. Then cut into nice julienne pieces – basically cutting into long strips. From here, pile the strips and dice.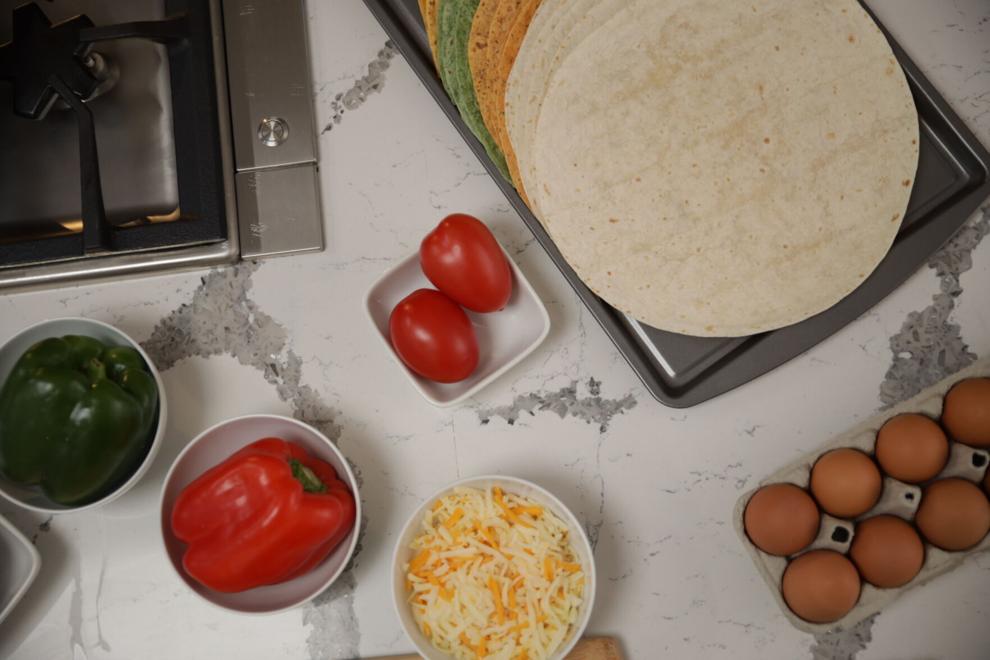 The reason I like using plum or Roma tomatoes is because they have a thick skin. I like to cut out the inside and remove all the extra liquid so we don't get a soggy burrito!
After letting the skillet get nice and hot with the coconut oil, it's time to sauté. It's best to start with the onions, letting them cook until they are translucent and then add in the peppers. Take a moment to stop and appreciate the array of colors and smells. Add the tomatoes and then generously add in salt and pepper to the pan. I add the salt and pepper at this stage because I don't add it to the eggs.
Speaking of eggs, let's get scrambling! I like fluffy eggs so I add a little milk to them and beat.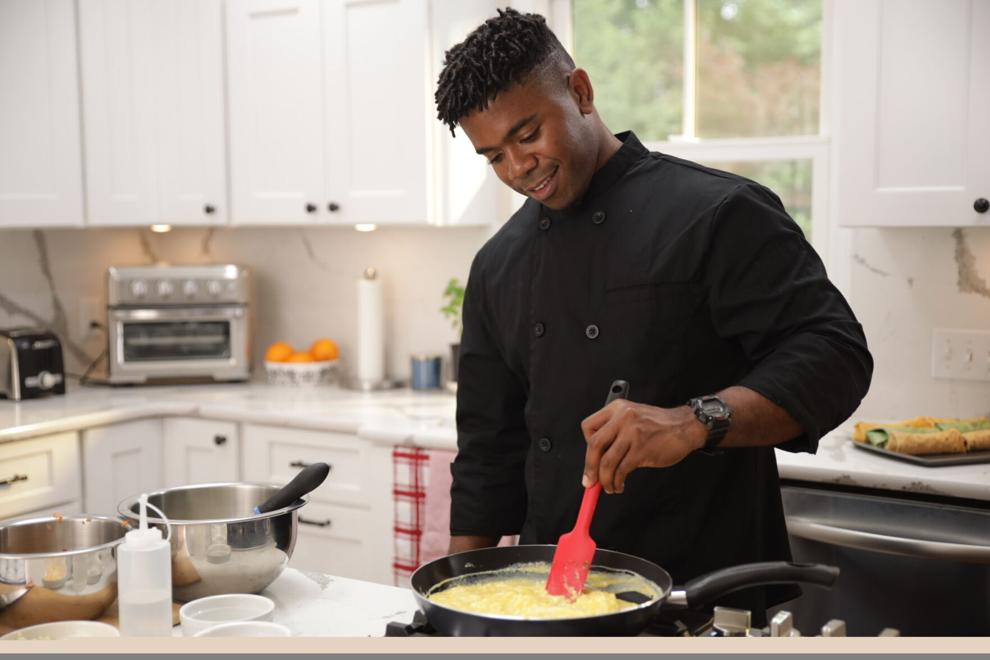 Cooking tip: Make sure your pan is scorching hot before adding in your cool eggs so they can start cooking right away. As soon as they get into the pan they will start forming a crust around the sides – you want to immediately pull that in and continue to stir. Keep going to the side of the pan and stir the sides inward. This is the secret to ensuring the eggs keep a uniform color and they don't burn.
As soon as your eggs look fluffy and scrambled, remove the pan from the heat and continue stirring until the eggs are done. Then, add in the sautéed veggies.
Once the eggs and veggies are mixed, it's time to assemble! First, pile the cheese in the center. (I am the type of person who likes a little more cheese than usual.) Then I add on a large, heaping scoop of the egg and vegetable mixture – around two eggs worth. Make sure all the cheese and egg mixture is in the center of the wrap. Fold over one side, then the top and bottom and roll tight!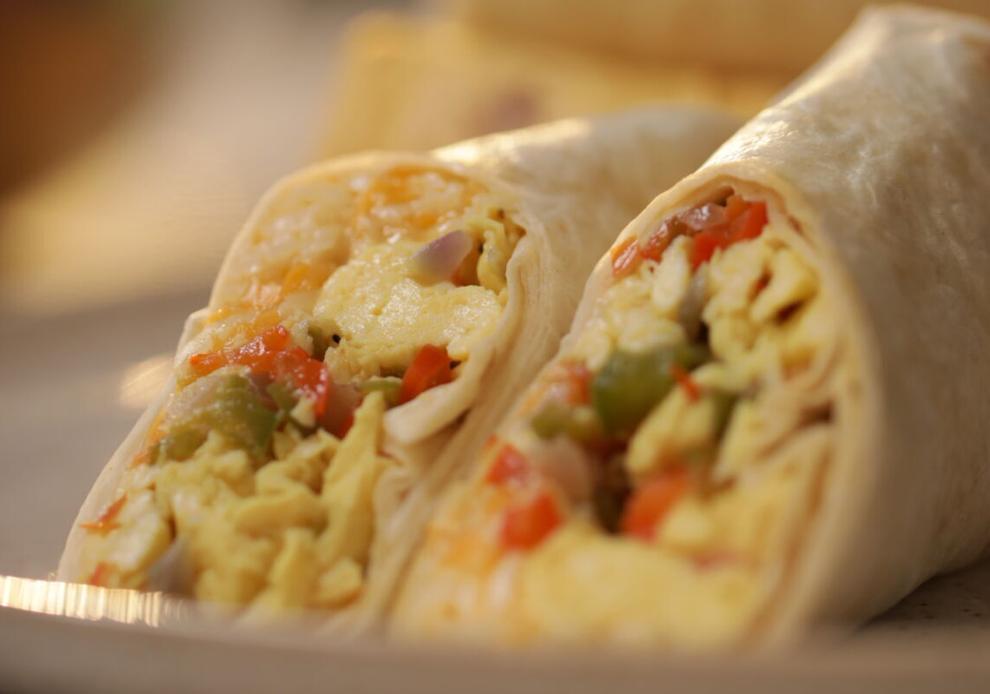 A great time-saving idea is to freeze the burritos for future meals. For breakfast on the run, just pop them in the microwave until warm. Easy. Simple. Deliciously Healthy.
Recipe by Christopher Sinclair-McCalla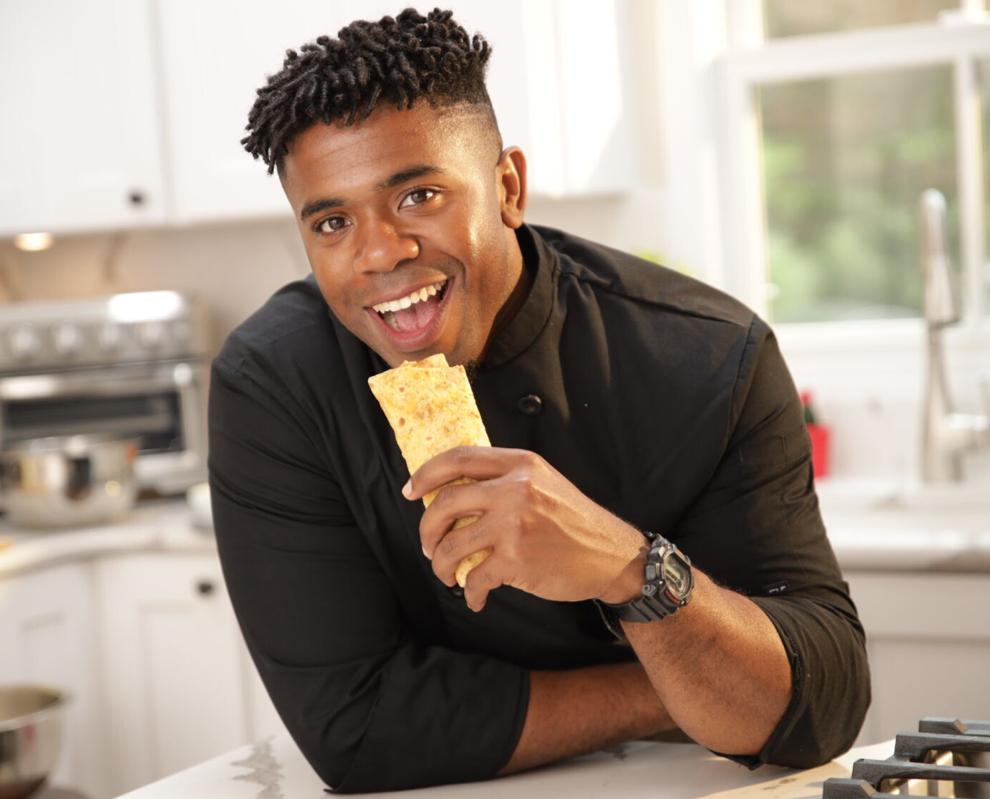 8 burrito-sized flour tortillas
coconut oil
½ green bell pepper, chopped
½ red bell pepper, chopped
¼ red onion, finely chopped
10 large eggs
2 Tbsp low-fat milk
freshly ground black pepper, to taste
salt, to taste
¼ cup diced fresh tomatoes
2 cups shredded cheese (such as Cheddar or Monterey Jack)
|Preparation| In large skillet, preferably nonstick, heat coconut oil over medium heat; add onion and bell peppers and cook until tender, stirring occasionally. Stir in tomatoes and add black pepper and salt.
In large bowl, with whisk, beat eggs with milk. In large skillet, preferably nonstick, heat coconut oil over high heat; add egg mixture and cook until eggs are cooked through, stirring and folding eggs to scramble. Remove skillet from heat. Combine cooked vegetables with the scrambled eggs.
Place tortillas on work surface; evenly sprinkle cheese in center of each tortilla; evenly spread egg mixture over cheese. Fold in sides of tortillas, then roll tightly to enclose burritos.
Wipe same skillet with a small amount of oil and heat over medium heat. Place burritos, seam side down, in skillet, and cook, in batches, until golden and crisp, turning to brown all sides.