Although Brussels sprouts are a nutrient-rich superfood, some folks are still a little leery about adding them to the menu. But don't shortchange these mini-cabbages! They are a versatile and healthy side dish and, not to mention, one of my favorites. And when you add a little kick to them, the flavor is off the charts! Allow me to introduce you to sautéed Brussels sprouts with chorizo.
First let's check out the two stars of the show – the sprouts and the chorizo. Start out by singling out any Brussels sprouts that are slightly large and cut them in half, keeping the small ones whole to make sure they cook evenly.
I love using Volpi chorizo because it has a nice garlicky flavor that not only pairs perfectly with the Brussel sprouts, but also really punches up the flavor. It's made with fresh herbs that infuse the entire pan. It's also super easy to cook with and roasts beautifully.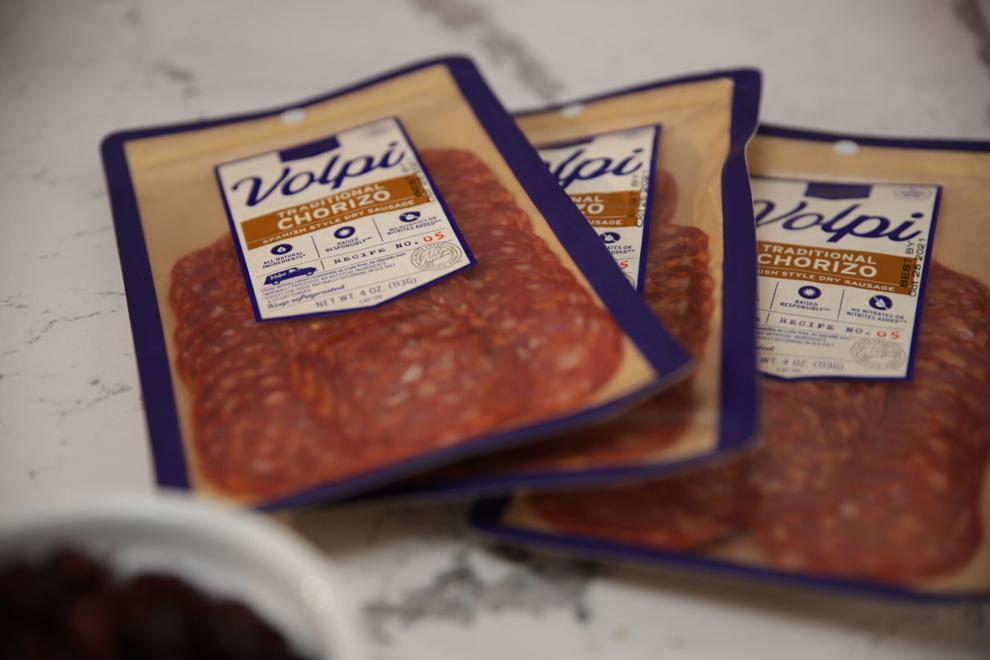 I add both butter and olive oil in the pan so the butter doesn't burn. Once the pan is sizzling, toss in the minced garlic and let it get a little toasty before adding in the Brussels sprouts.
As the Brussels sprouts cook down, add in the balsamic vinegar for acidity and chicken stock to mellow it out. Keep cooking and add in the shallots. Then, add in the Volpi chorizo and allow to cook until the glaze thickens. Lastly, add the dried cranberries and stir. I like to serve mine with some fresh parsley on top.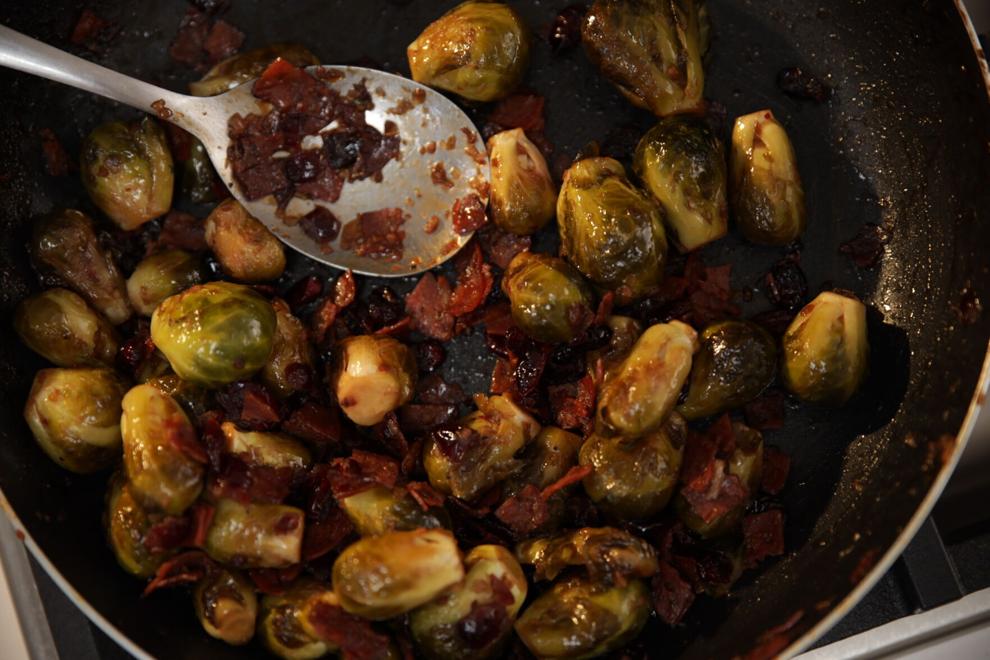 Sometimes when food tastes really good people will say, "Man, you really put your hand in there." That just means you put your heart and soul and love into what you're making. And this dish really fits the bill.
Brussels Sprouts and Chorizo
Recipe by Christopher Sinclair-McCalla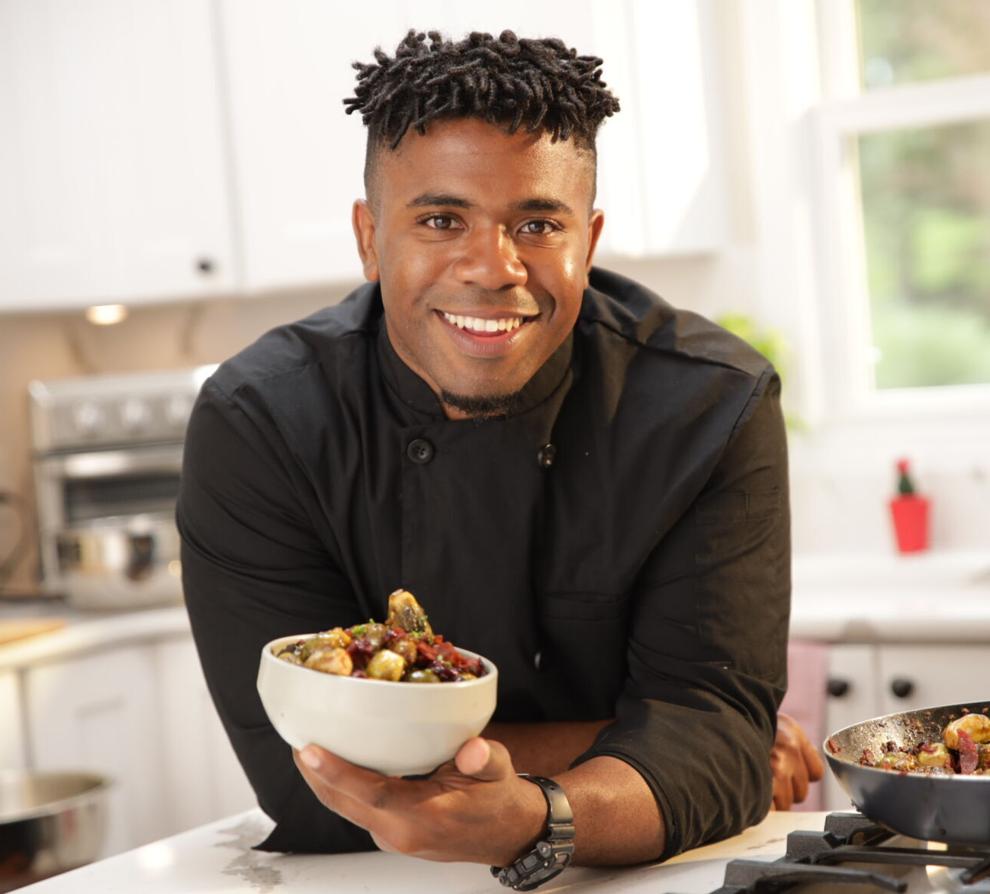 4 Tbsp unsalted butter
olive oil
2 lbs Brussels sprouts, each cut lengthwise in half
freshly ground black pepper, to taste
salt, to taste
½ cup minced Spanish-style (dried and cured) chorizo
3 Tbsp minced shallots
2 Tbsp mincedfresh garlic
about ¾ cup chicken stock
½ cup balsamic vinegar
1 cup dried cranberries
2 Tbsp chopped fresh parsley leaves
|Preparation| In large skillet, heat butter and olive oil over medium-high heat until foamy. Reduce heat; add garlic and cook about 2 minutes or until fragrant, stirring. Add Brussels sprouts and sprinkle with some pepper and salt; cook about 5 minutes or until lightly browned, stirring frequently.
Increase heat to high; add stock and vinegar and cook about 8 minutes or until Brussels sprouts are glazed and tender, stirring frequently and adding more stock, if necessary. Stir in shallots.
Add chorizo and cook about 6 minutes longer or until Brussels sprouts are well browned and soften slightly and chorizo is crisp, stirring frequently.
Stir in dried cranberries and pepper and salt to taste. Transfer Brussels sprouts to warm serving bowl; sprinkle with parsley to serve.