Nebraska and many other states have spent millions of dollars boosting their testing capacity and contact tracing infrastructure as part of the effort to grapple with the ongoing coronavirus pandemic.
The Cornhusker State now reports thousands of test results every day from Test Nebraska, corporate labs and private health care providers, and has hundreds of contact tracers on standby to track the spread of the virus.
But what if a more effective early indicator of the spread of COVID-19 isn't the number of nasal swabs performed, or contacts interviewed, but instead what has been flushed down the toilet?
Since late April, researchers at the University of Nebraska have been monitoring wastewater in Lincoln, Omaha and Grand Island for traces of the coronavirus to study the method after it was proposed as a potential early warning system for community outbreaks.
"We know an infected person will start shedding the virus in three days," said Jesse Bell, a professor of environmental health at the University of Nebraska Medical Center. In some cases those three days may be before an individual knows they have contracted the disease.
By collecting and sampling wastewater to look for genetic traces of COVID-19 that leave the body through urine or feces, Bell said scientists could create a passive surveillance system that more accurately reflects the prevalence of the virus in the community.
"That would allow communities to determine the burden of the virus in their jurisdiction, and determine better where testing resources can be put in place," Bell said.
While the method is far from perfect — Bell cautioned researchers are still discovering new things about the virus that has infected more than 3 million Americans, killing more than 130,000 — Lincoln is embarking on a project that takes the wastewater study a step further.
UNL researchers are working with Lincoln Transportation and Utilities to collect samples from various areas of the city to learn how the virus might be impacting different neighborhoods.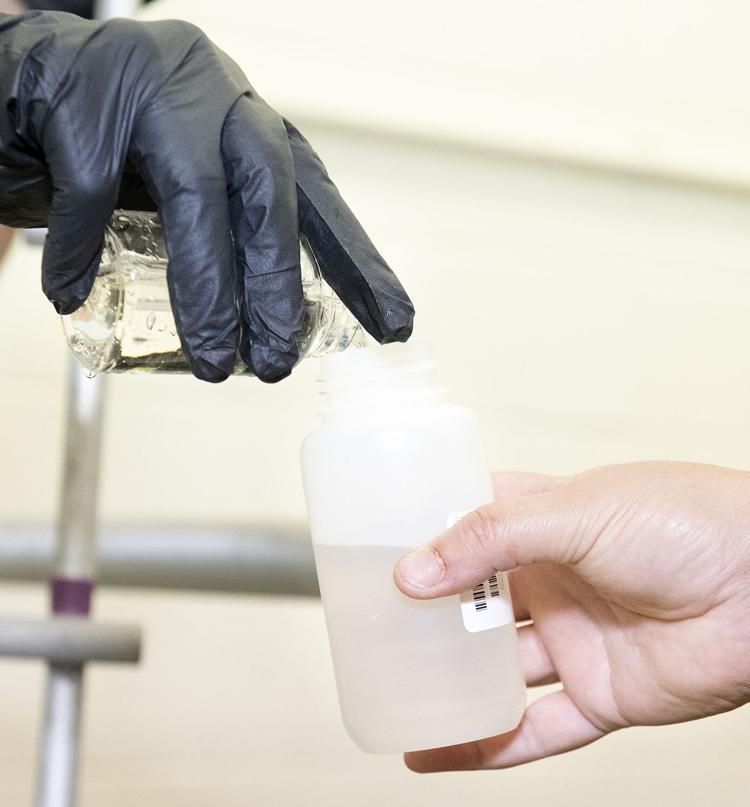 Xu Li, an associate professor of civil and environmental engineering and co-lead on the project, said the UNL team wanted to look "upstream" from the wastewater treatment plants to add a spatial analysis to the study.
"By using six strategically selected locations, we hope to get an idea of the community outbreak in different parts of the city rather than a composite sample from the whole city," Li said.
Three sites were selected on either side of O Street, and LTU staff installed automatic sample collectors capable of gathering certain amounts of wastewater each hour. Those samples are then gathered weekly and brought back to a lab for study.
The data collected will then be compared to public health data to look for correlations in the number of cases both over time and where those infected individuals live within city limits.
"I'm interested in seeing how the wastewater concentrations line up with or relate to different aspects of community health, community events, and the different health policies as they go into effect or are relaxed," said Megan Kelley, an assistant professor in the Department of Nutrition and Health Sciences, who is also a co-lead on the study.
Kelley said wastewater studies have been used to monitor use of illicit or prescription drugs, as well as for other pathogens or viruses. COVID-19 is likely the first time a wastewater study has been done for an ongoing public health emergency in Lincoln, she added.
If researchers discover a correlation between lab-confirmed cases and a spike in coronavirus detected in a certain region of the city, Kelley said the information could be used to form a "tailored approach to health education and programming" in stemming the spread of the virus.
"I don't think there have been too many examples of using the wastewater system to inform public health like that," she said.
The UNL study is expected to conclude after 12 weeks, according to Shannon Bartelt-Hunt, the chair of the civil and environmental engineering department, after which the samples will be compared to the case counts over the last three months.
Using wastewater samples, Yale University researchers were able to create a model that predicted the number of cases a week before they were confirmed in lab tests.
Li said if a predictive model for the Lincoln-focused project is worked out, future sampling could continue here, particularly if cases begin to spike once more in the Capitol City.
The research team is also examining options to install an automatic sample collector near where the wastewater from UNL's City Campus meets the city's wastewater system, he said, which could provide key data as UNL plans for students to return to campus next month.
Photos: Lincoln during the pandemic
Playing with kids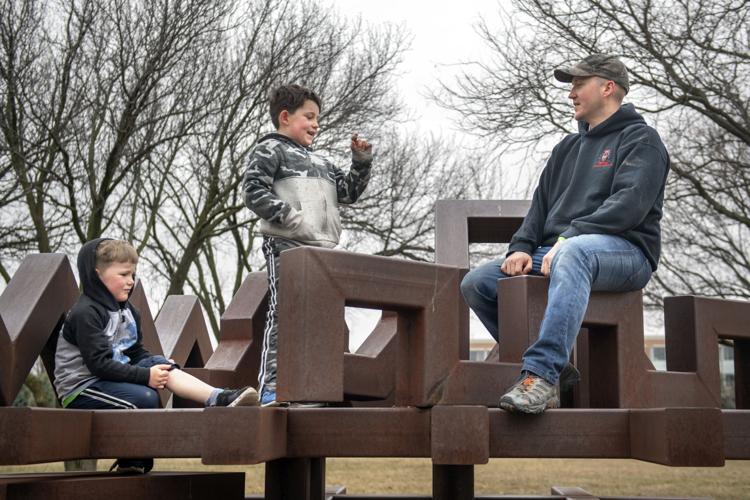 Russ's Market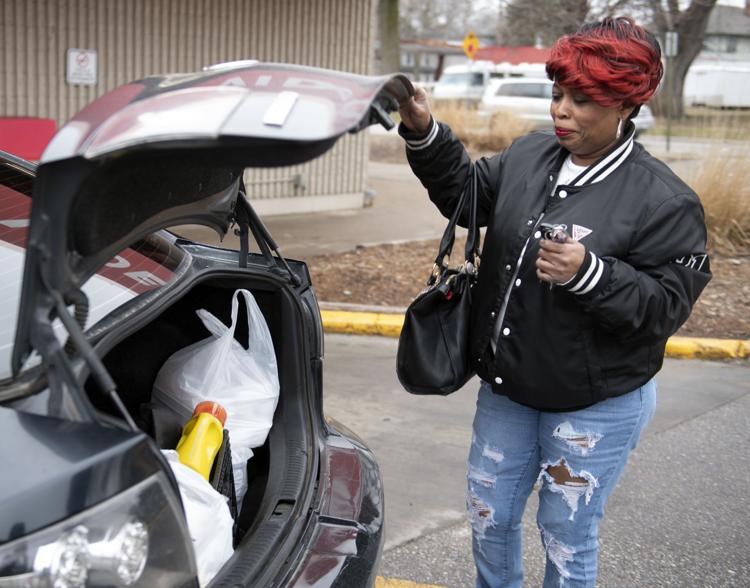 Home Construction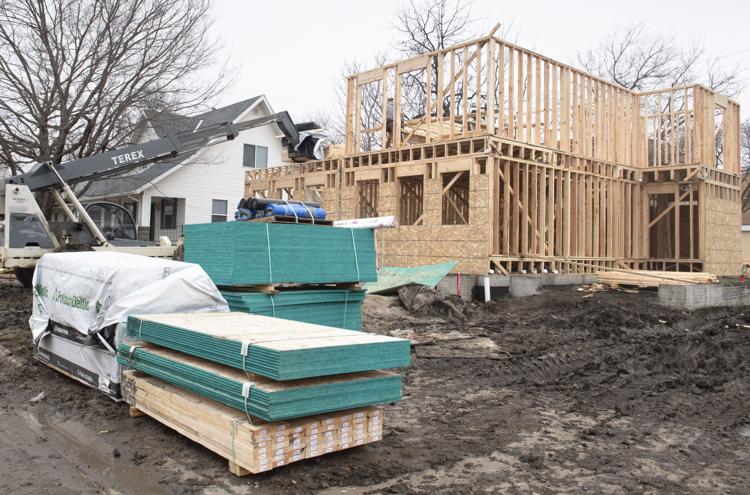 The Bike Rack sign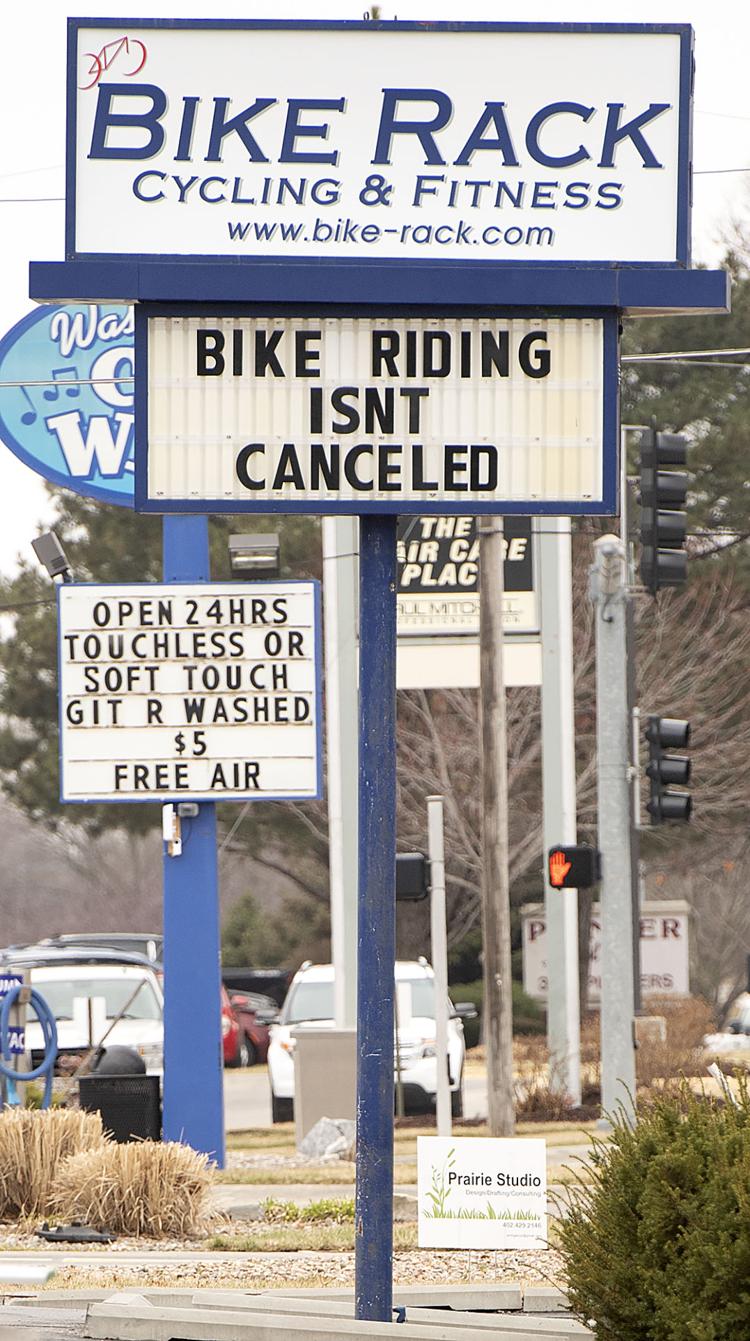 Mopac Trail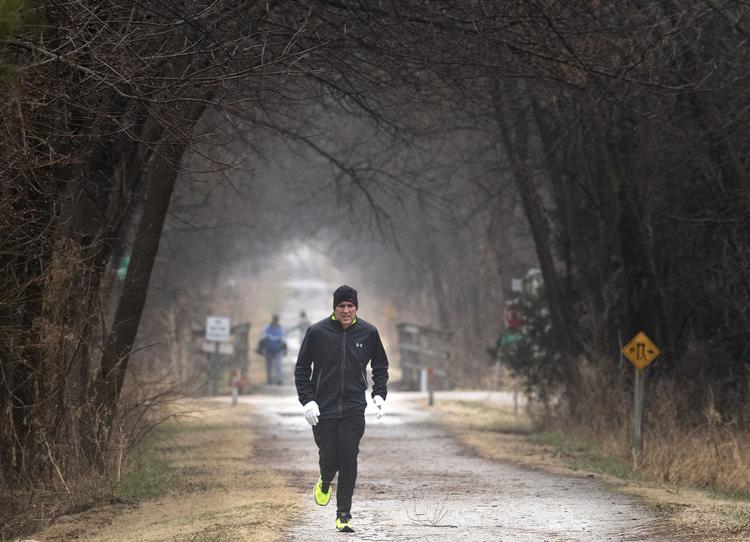 Holmes Lake
Playing hoops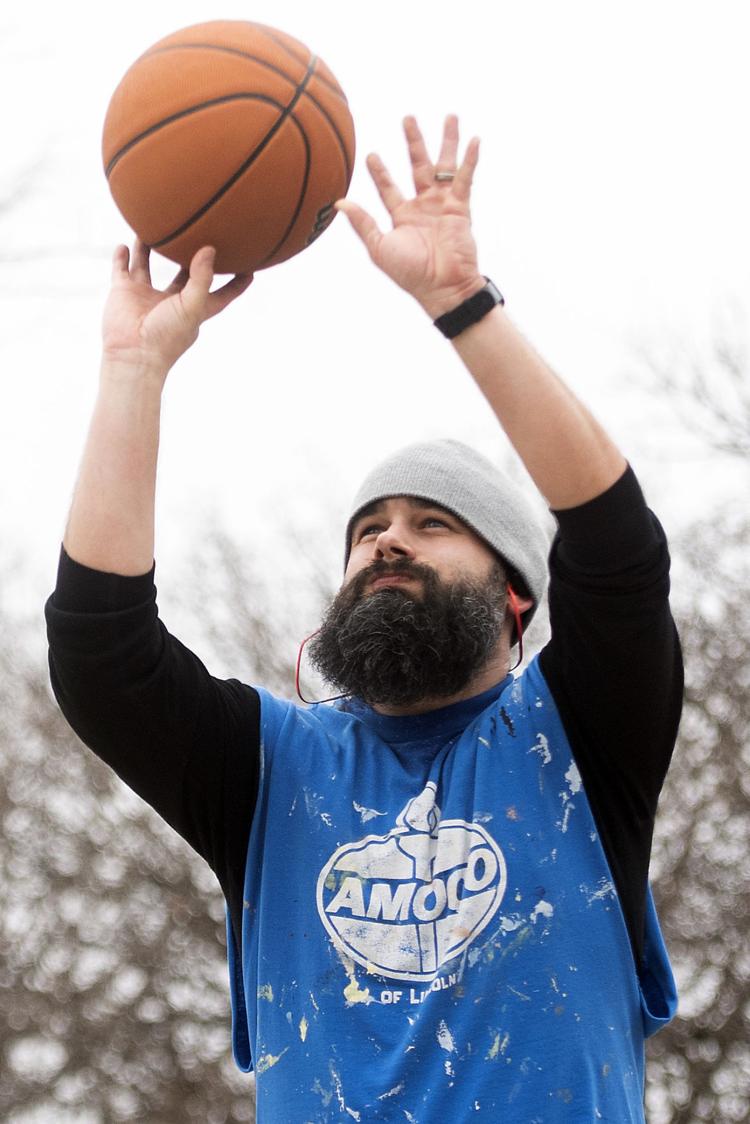 Getting groceries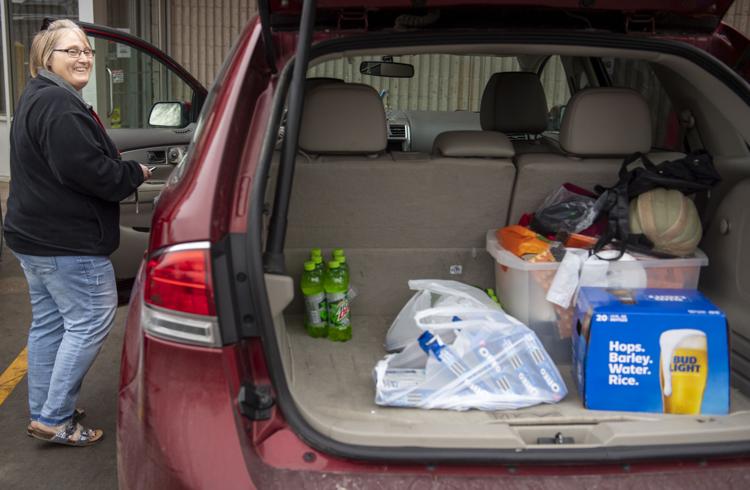 Construction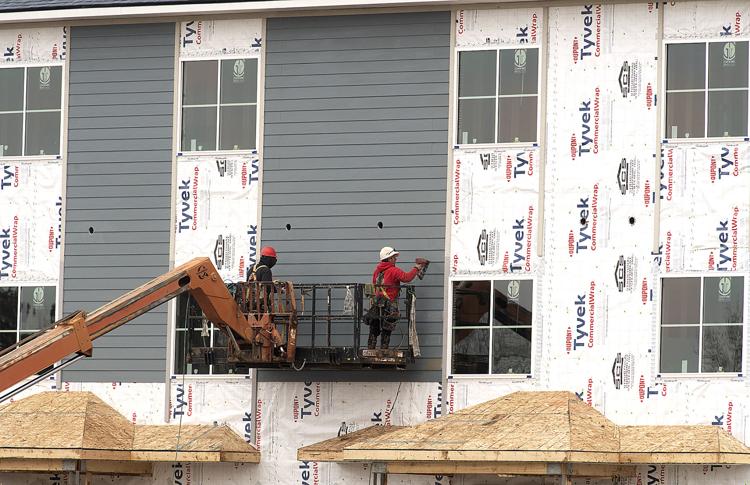 Holmes Lake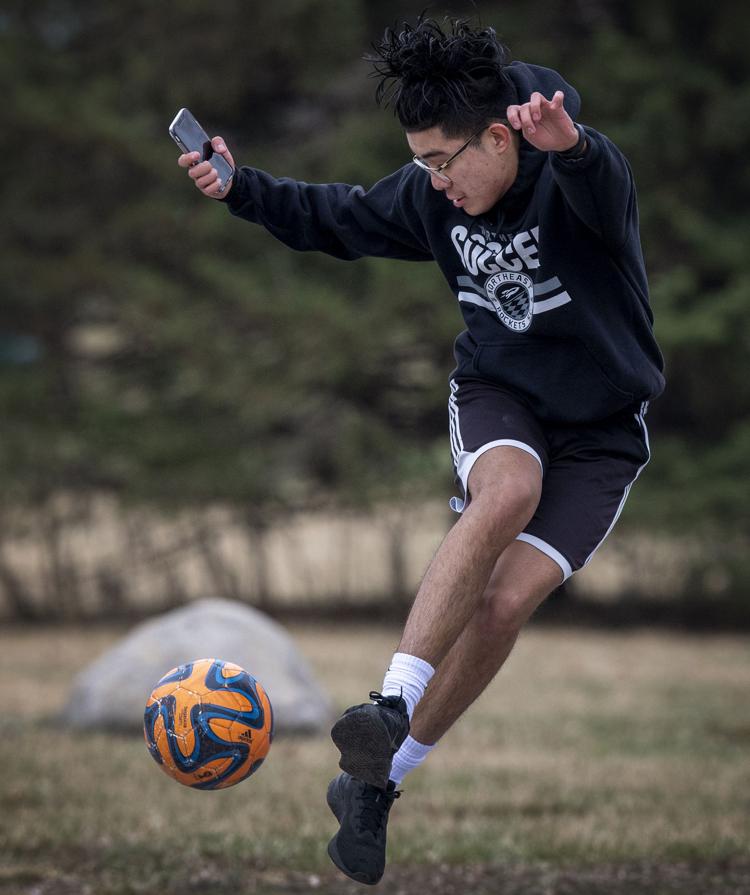 Mopac Trail feature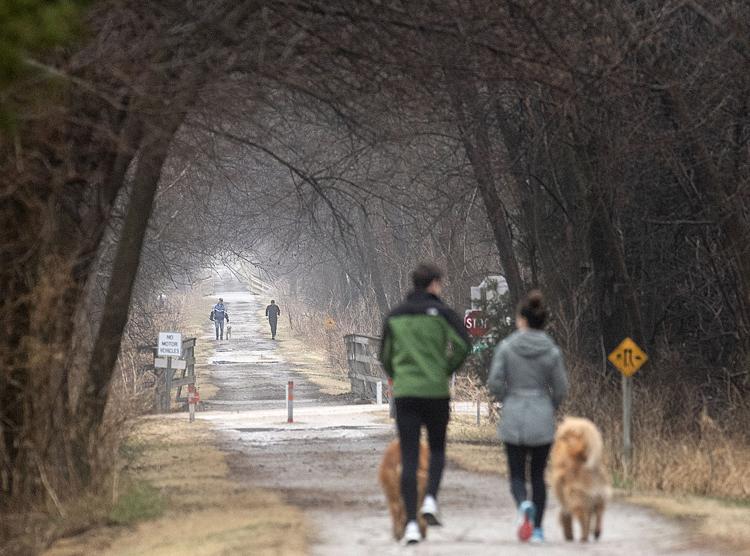 Biking for groceries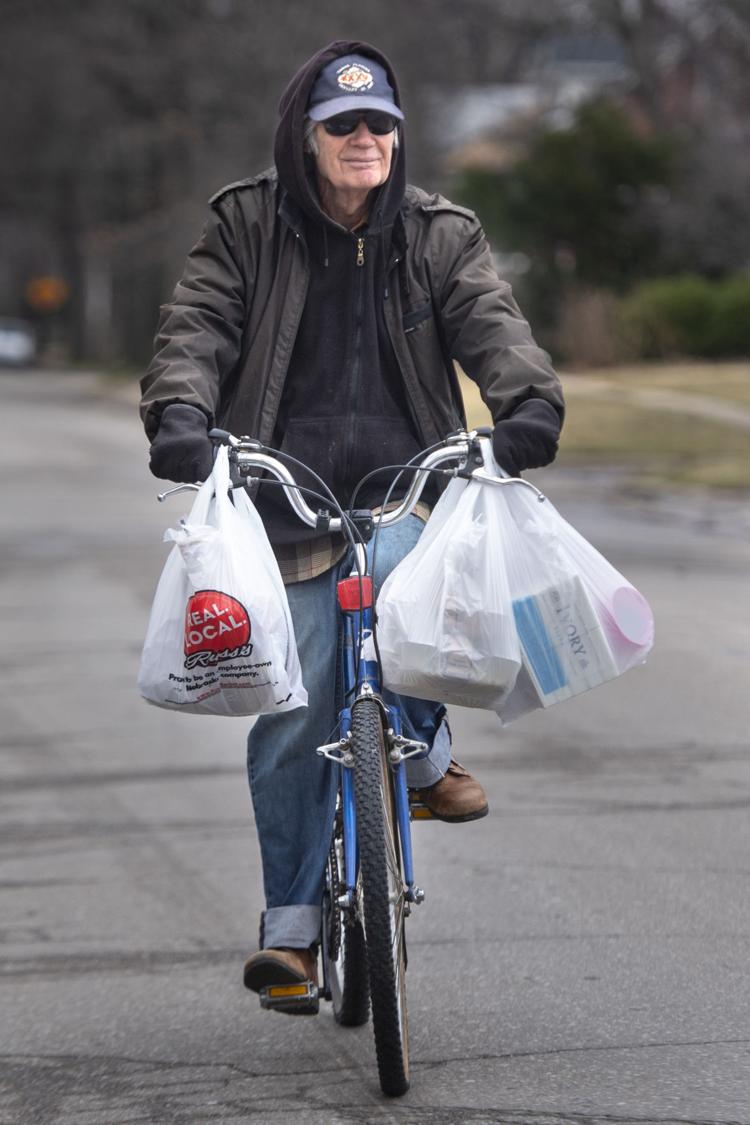 St. Patrick's Day
Social Distancing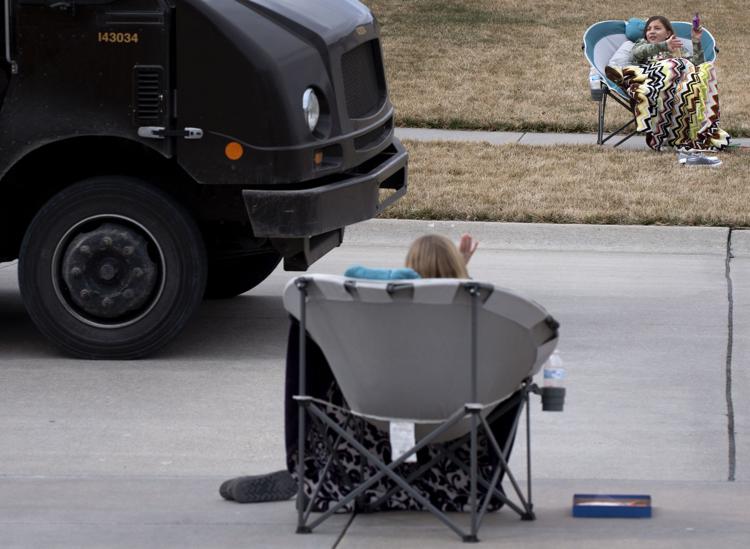 Curbside Pickup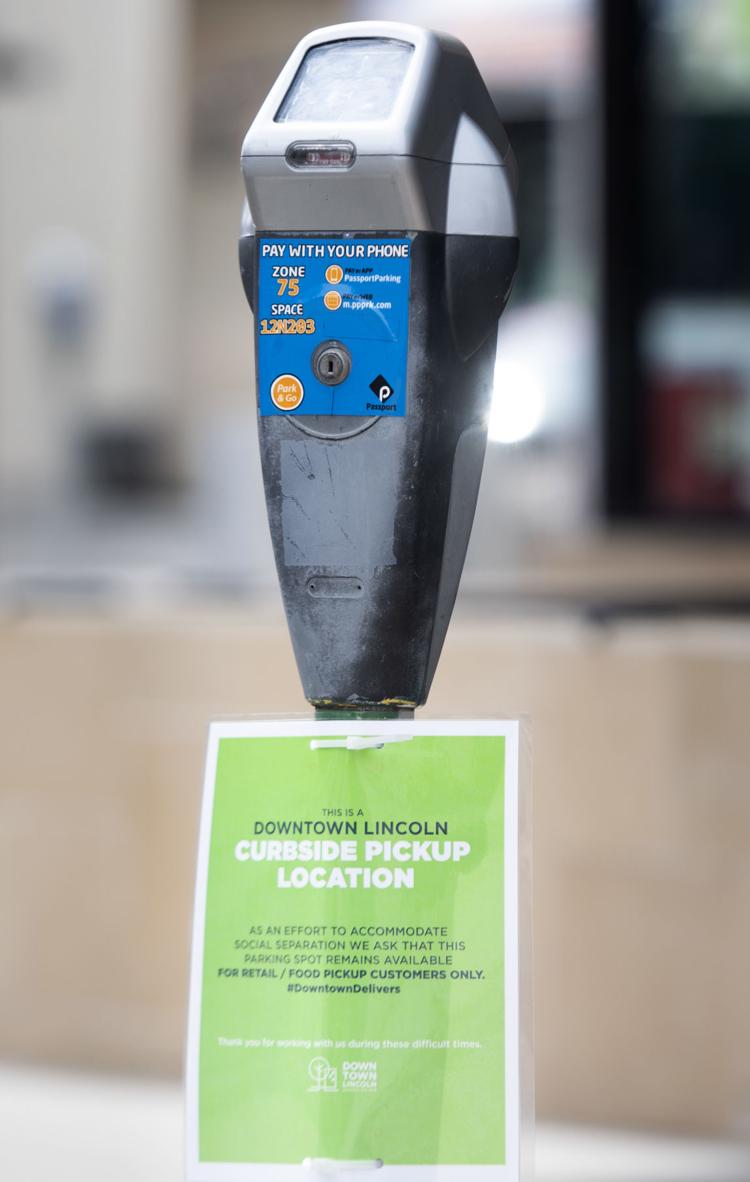 Tower Square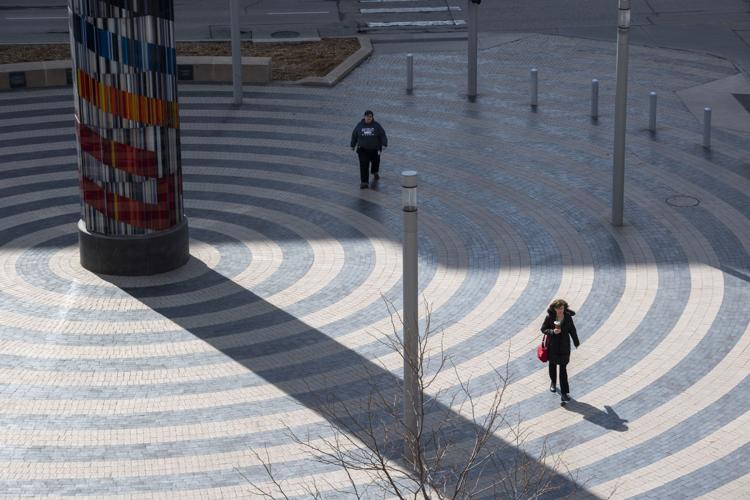 The Old Pub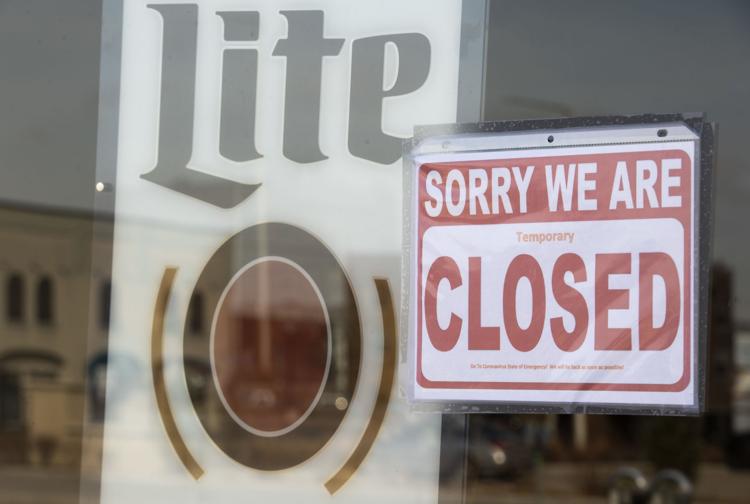 Qdoba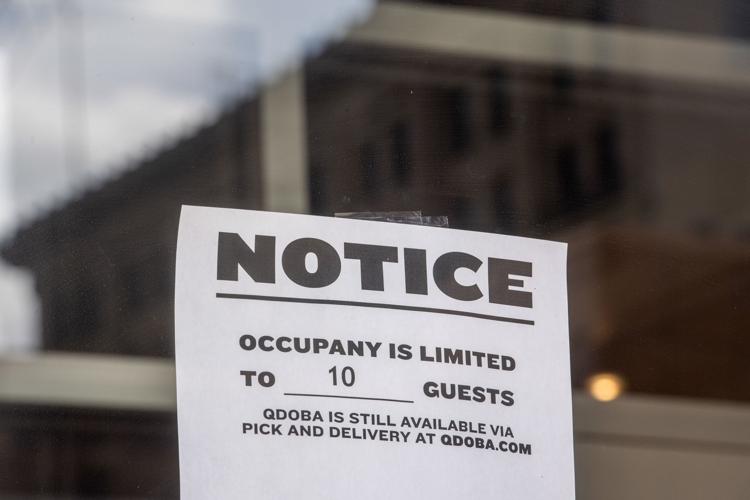 Grand Cinema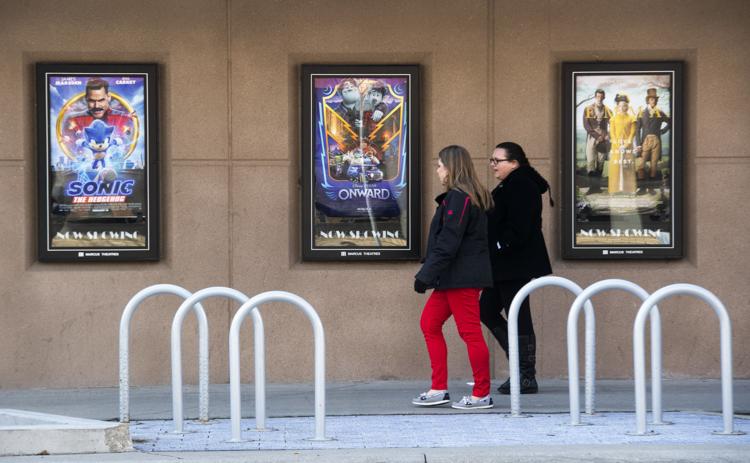 LPS Chromebook pickup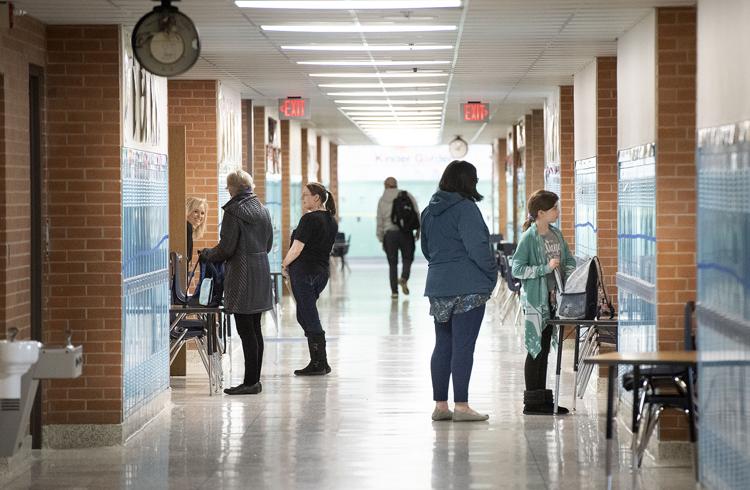 People's City Mission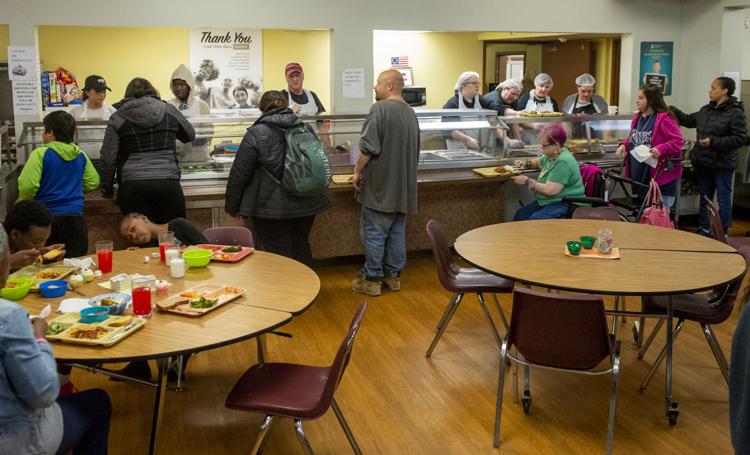 UNL Moving Out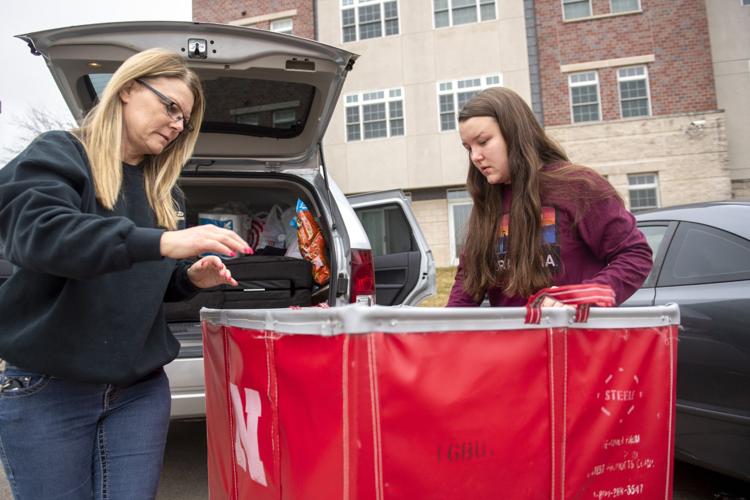 Food Bank of Lincoln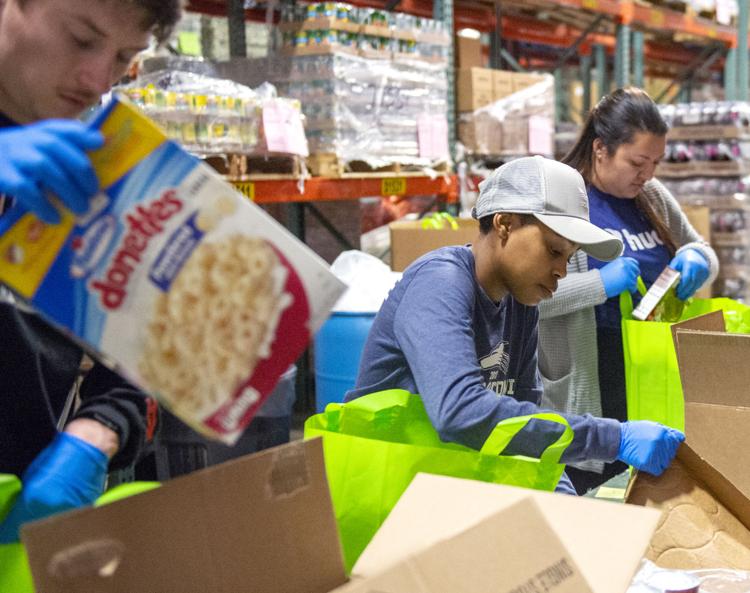 LPS Food Distribution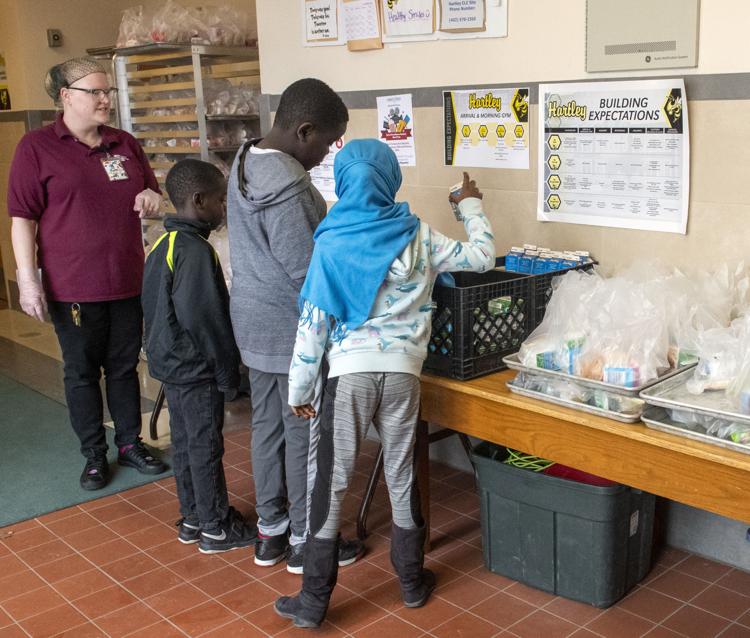 StarTran Ridership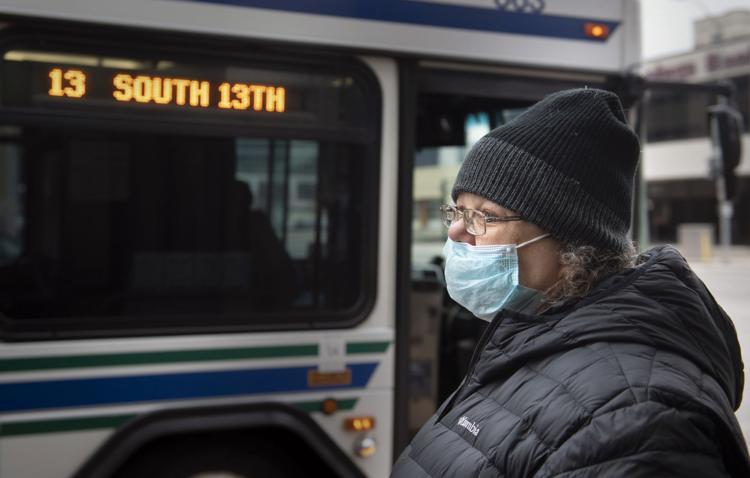 BigShots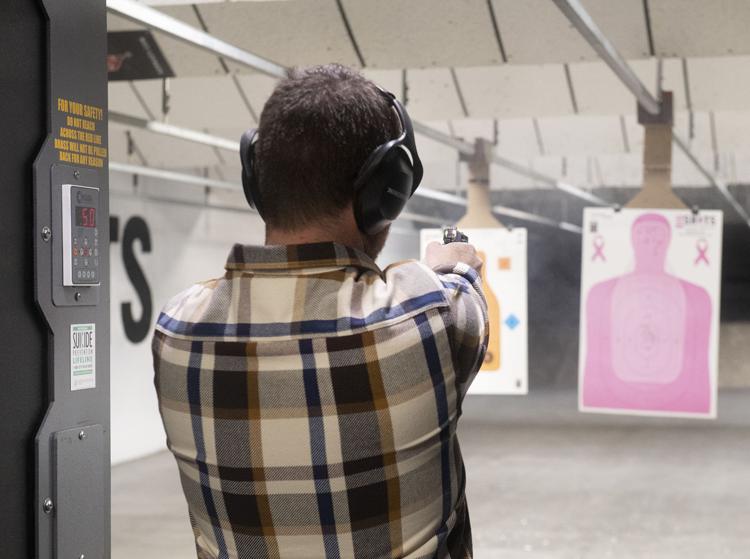 Virus Nursing Homes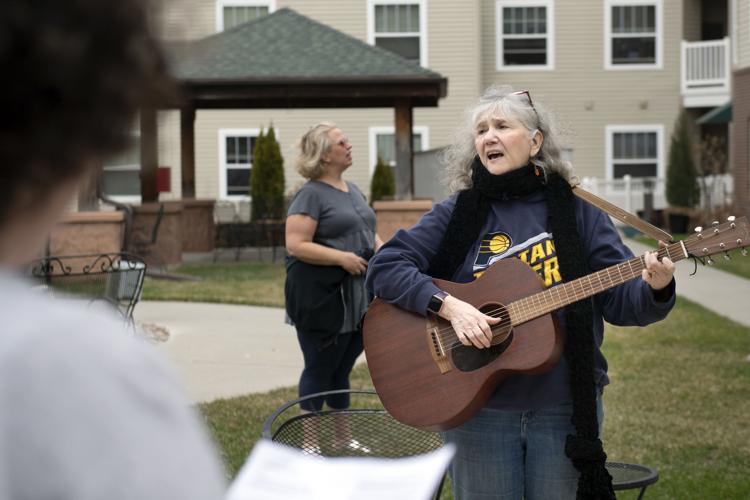 SCC donation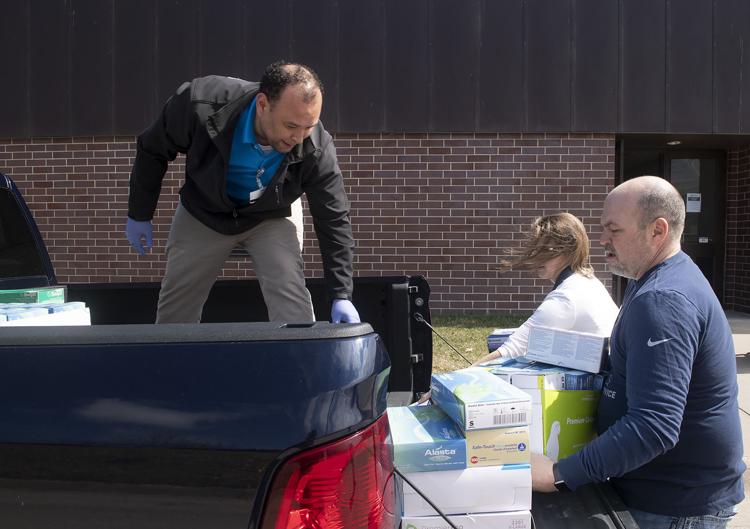 Great Lincoln Egg Hunt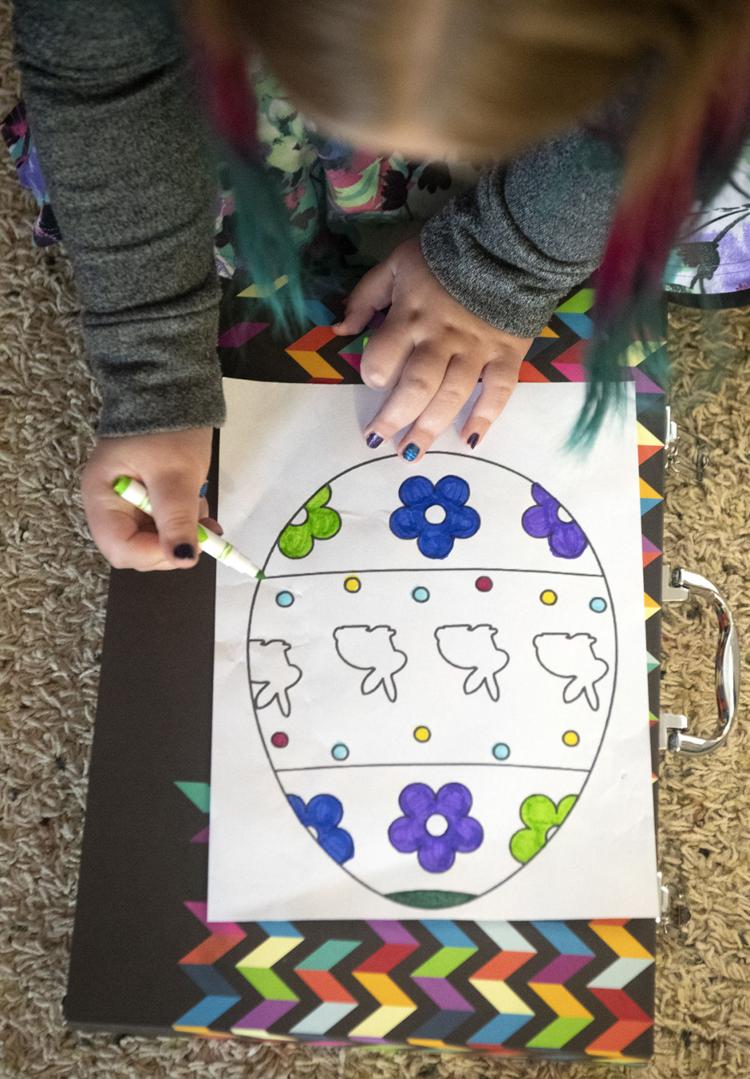 Video guitar lessons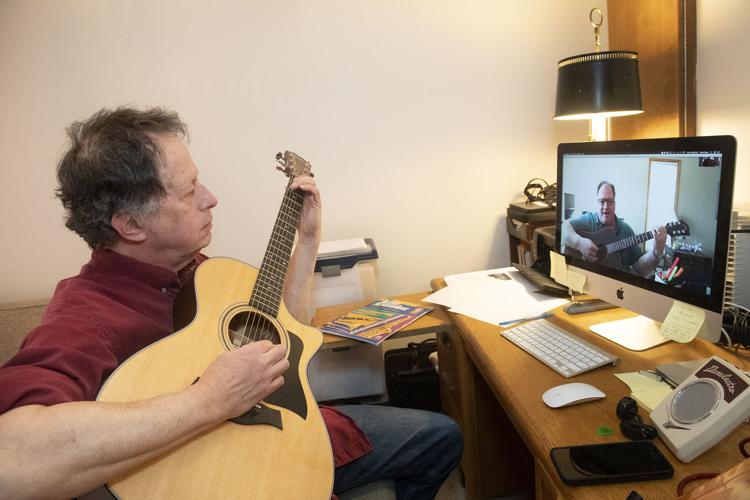 Simpsons in the windows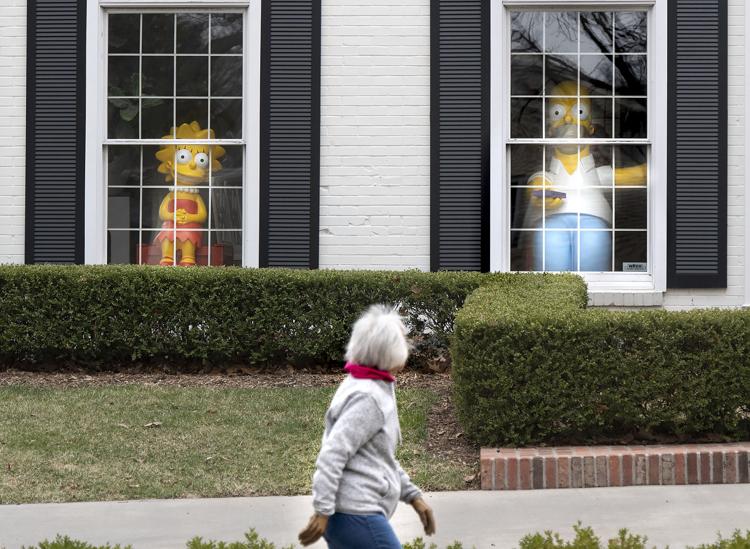 Virus Outbreak Nebraska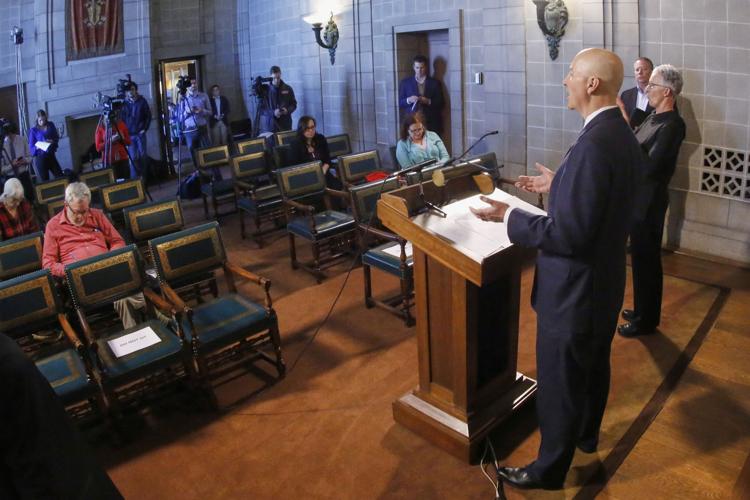 Virus Outbreak Nebraska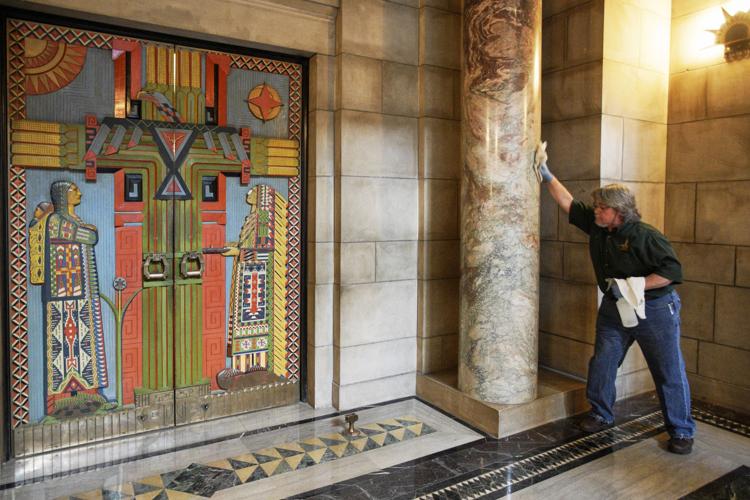 Drive-thru COVID-19 testing
Soccer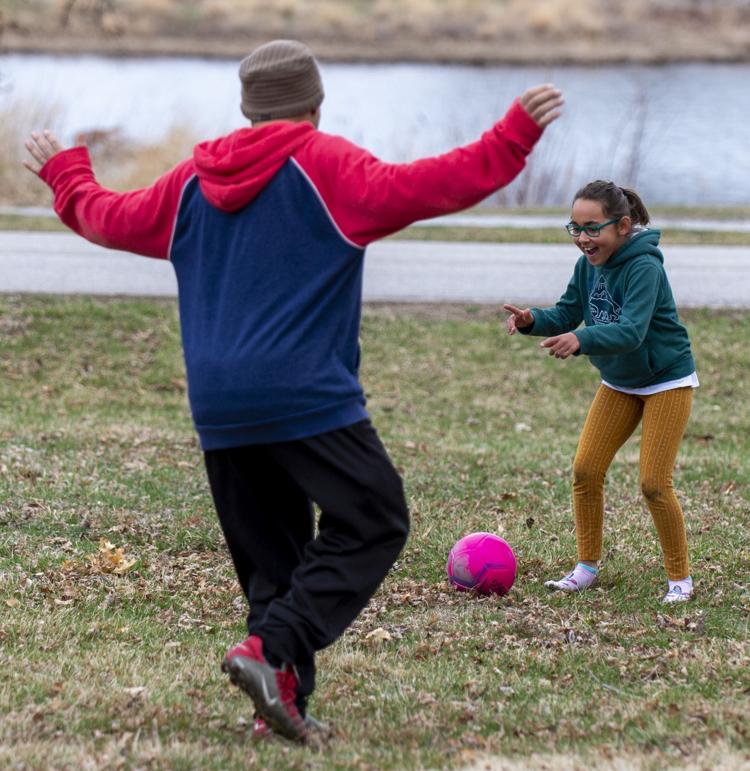 Protest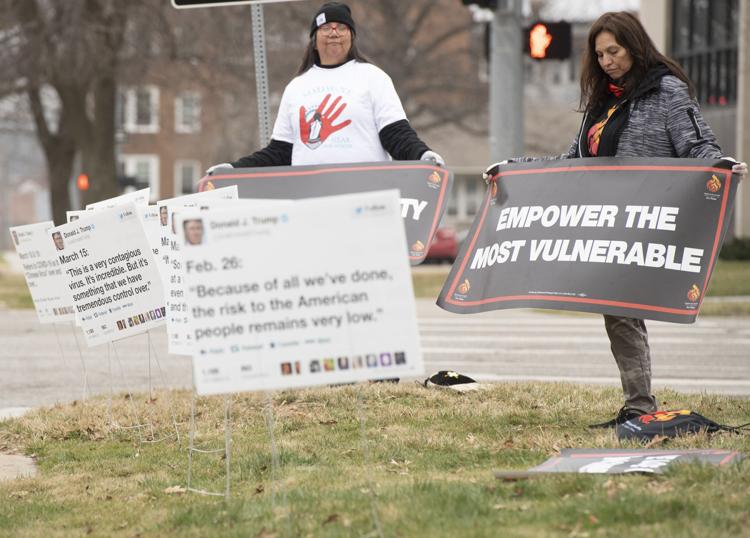 Legislature virus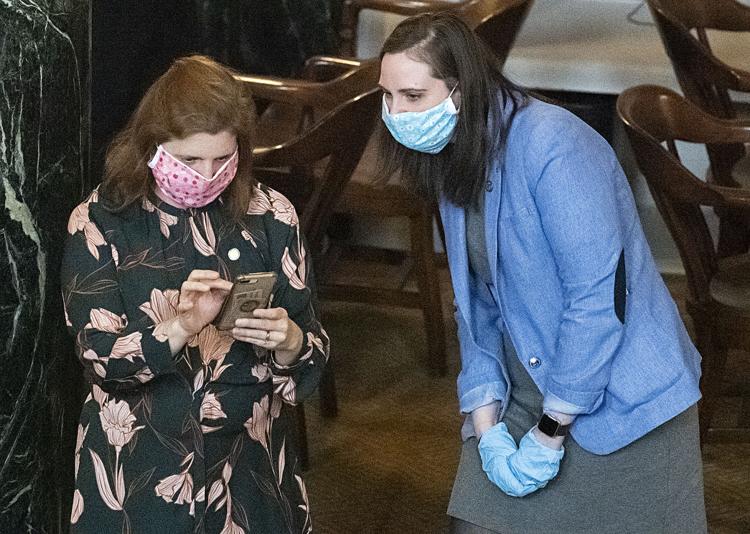 UNL Beekeeping virtual class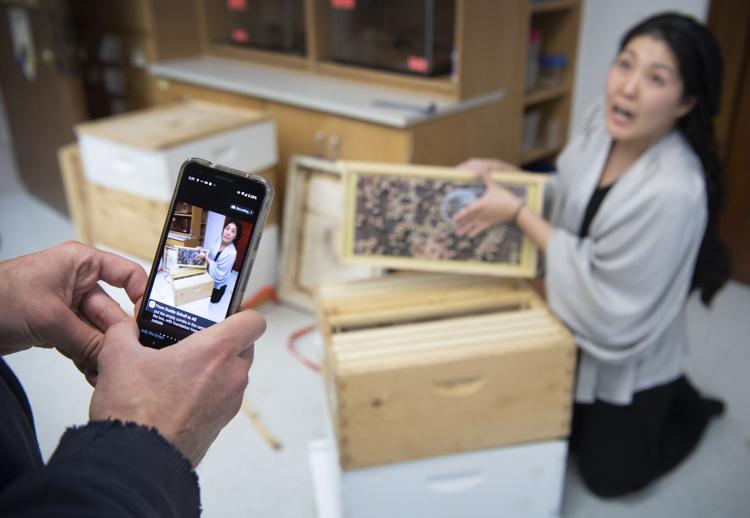 Computer monitors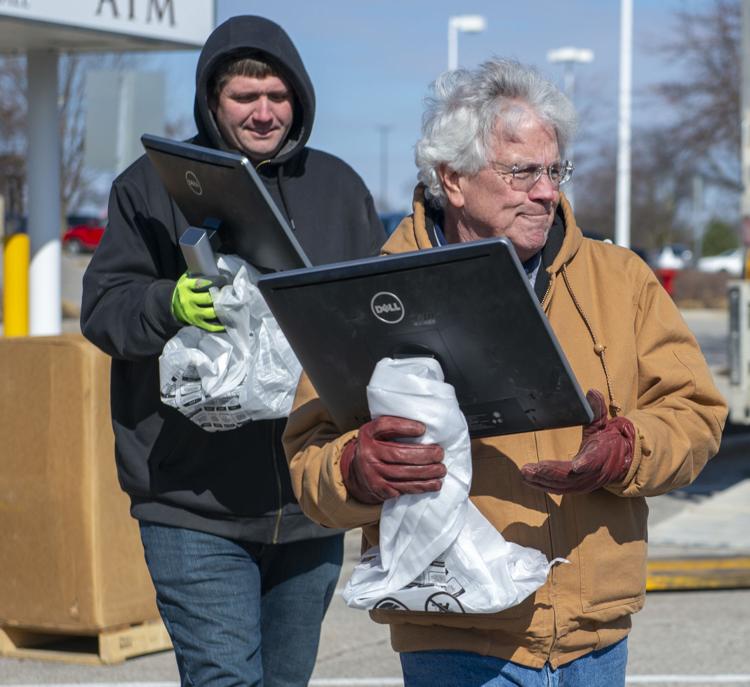 Lincoln Lutheran Online Teaching, 3.20
Disc Golf Feature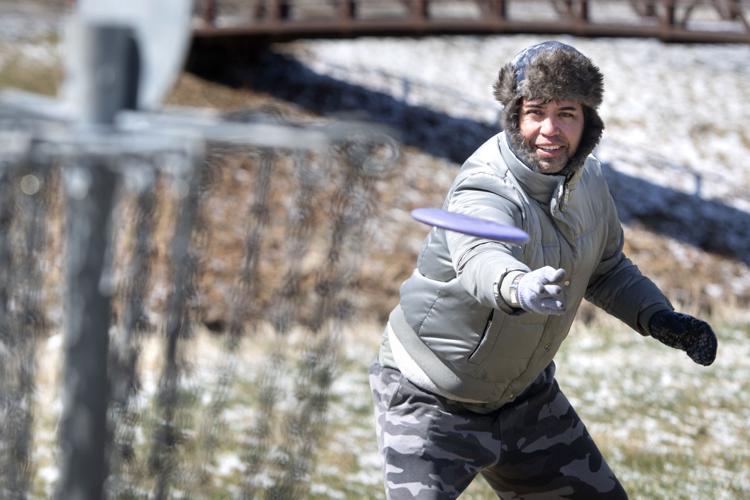 Joyo Theatre, 3.19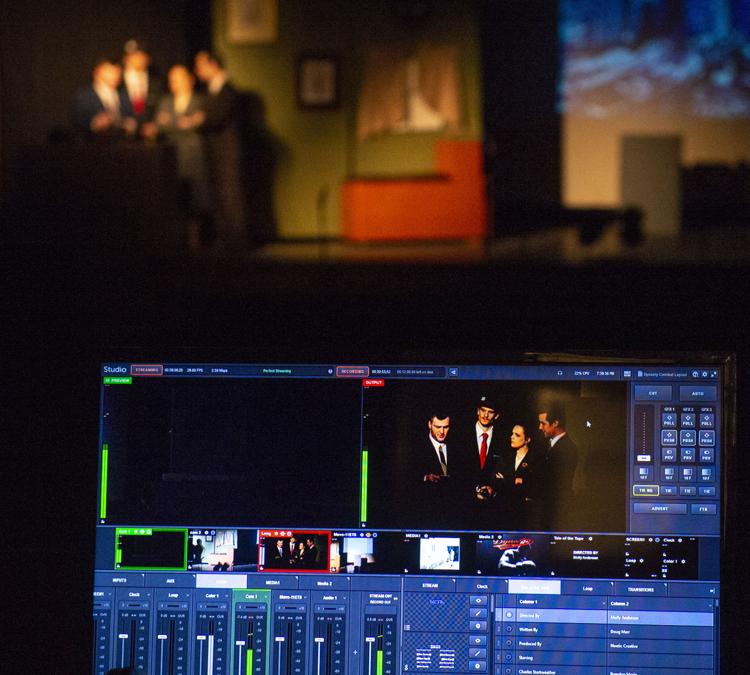 Nowear BMX Compound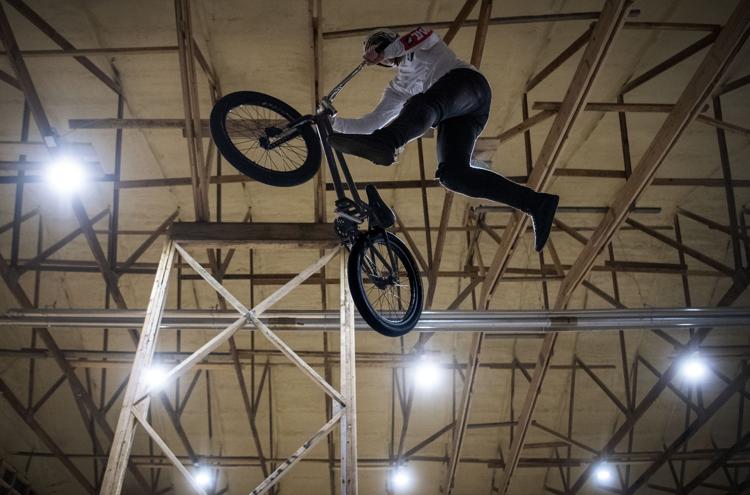 Crossfit Class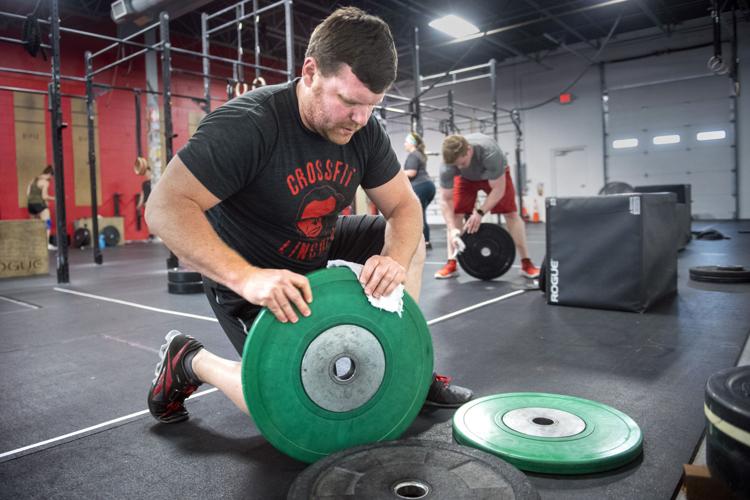 Good Life Fitness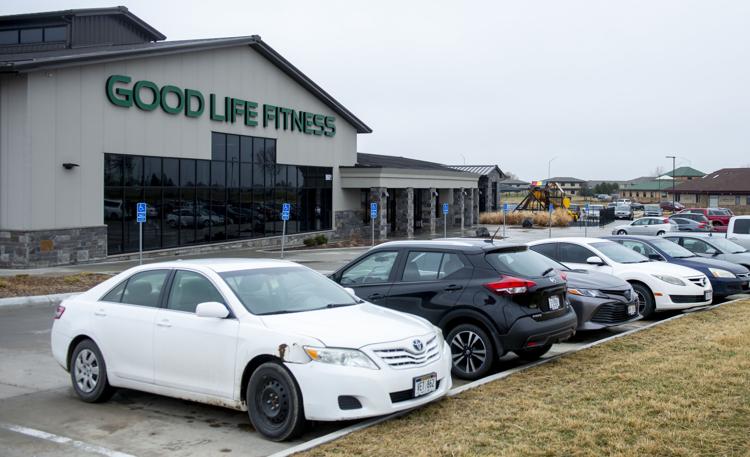 Bourbon Theatre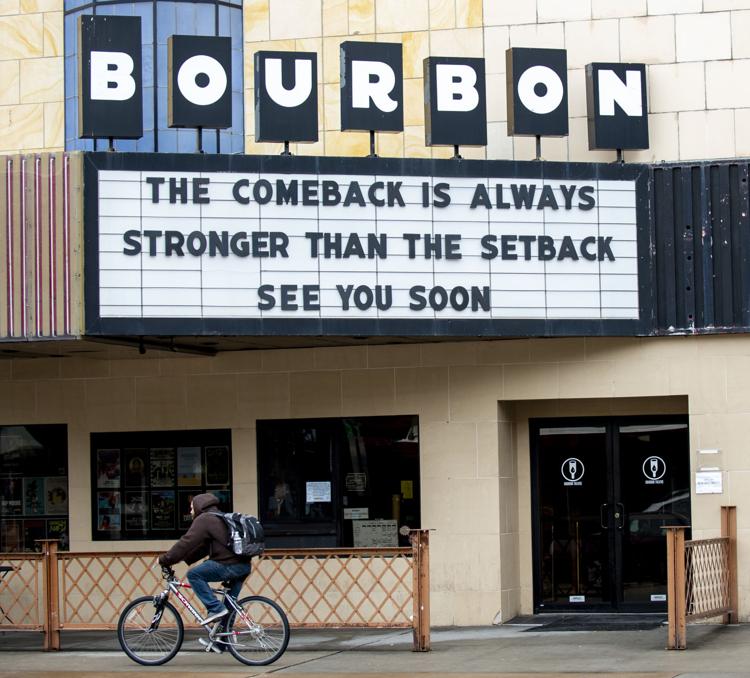 City golf courses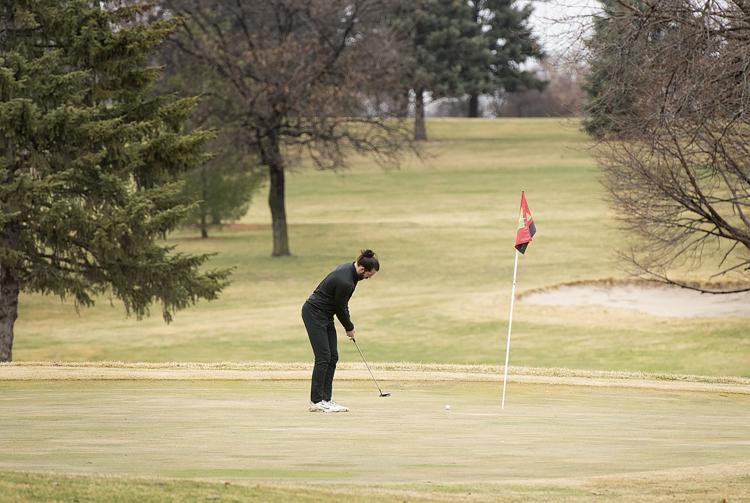 Braeda's social distancing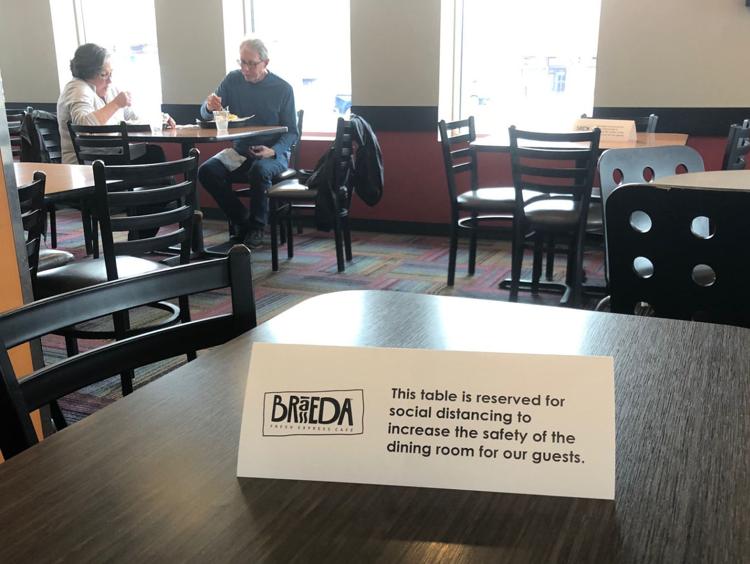 Rush Hour Traffic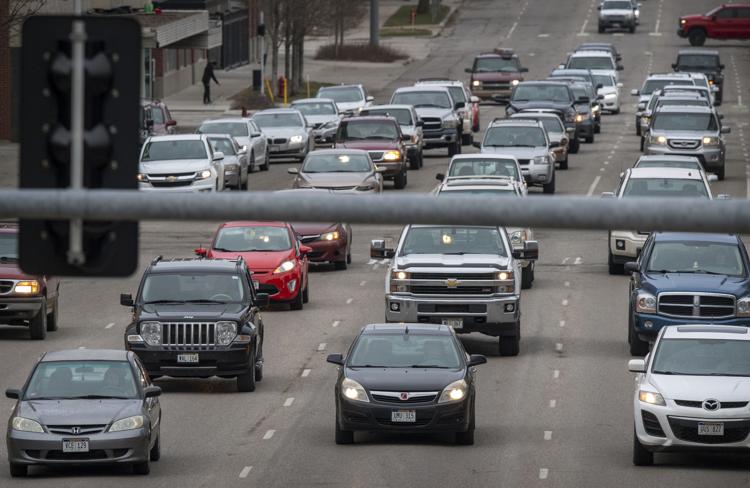 WATCH: Celebrating a birthday with a parade
Free lunch for truckers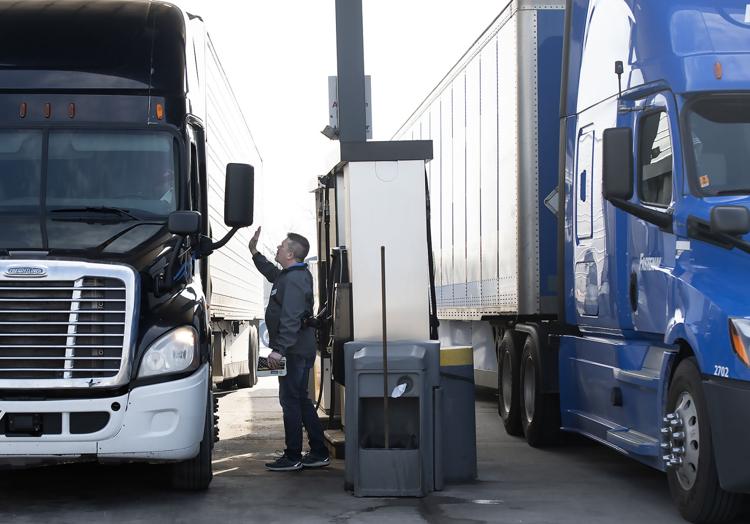 Ready to paint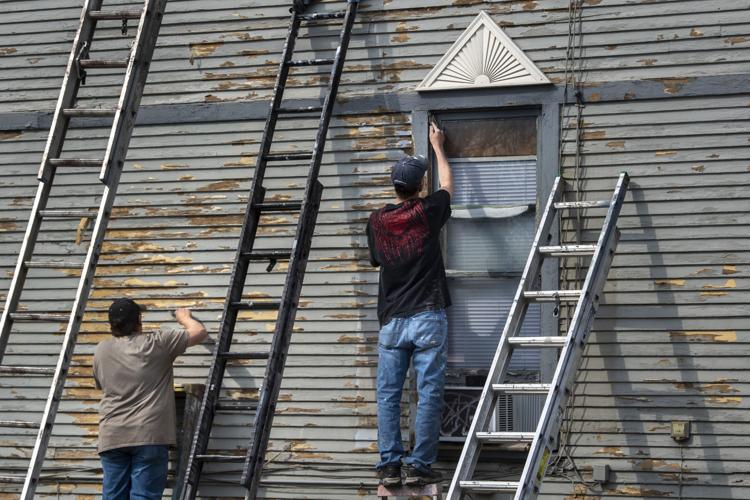 Volleyball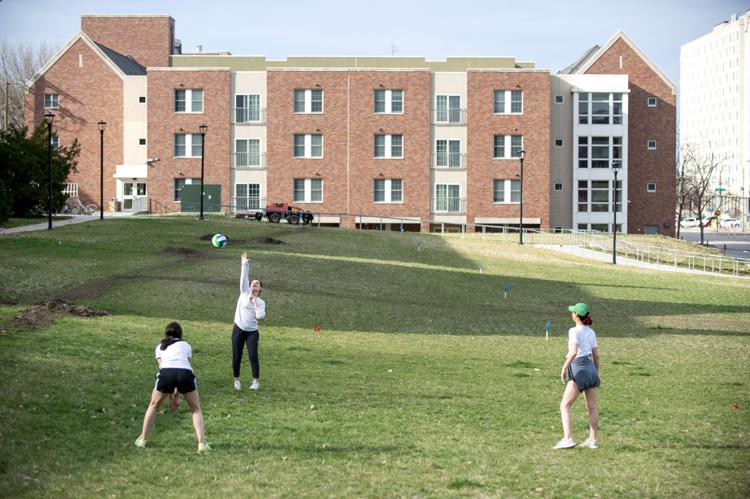 Holiday Inn Express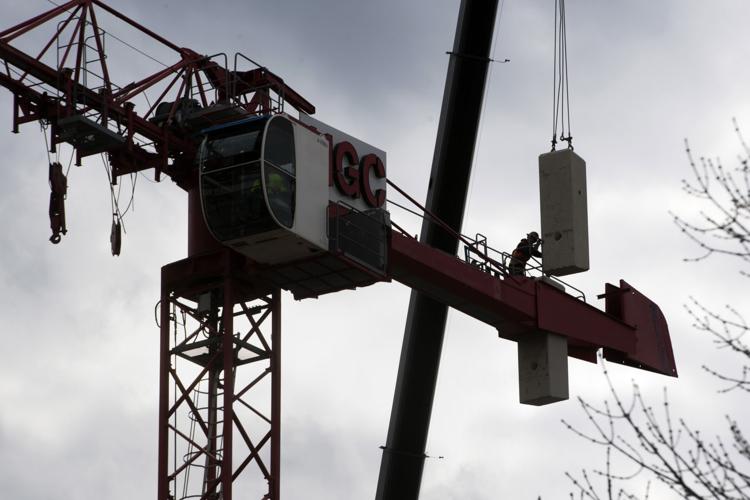 Holmes Lake, 3.30
Church services, 3.29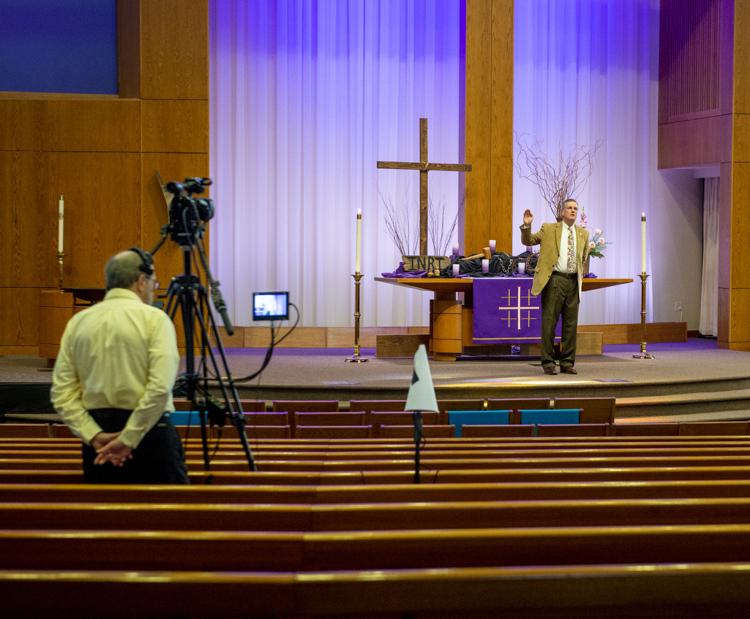 Rock Island Trail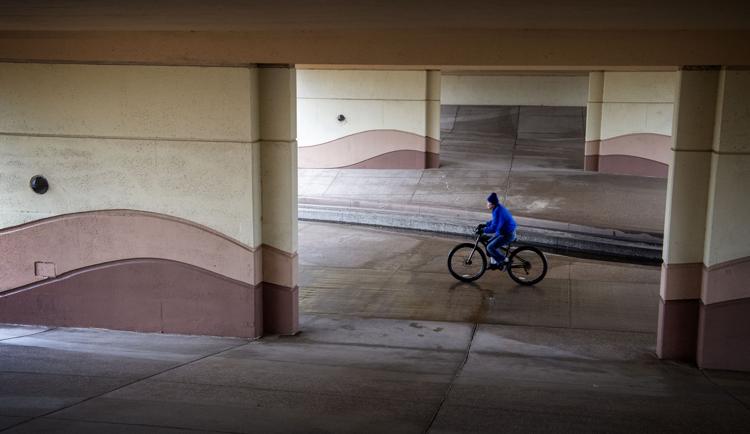 Gaga's Greenery & Flowers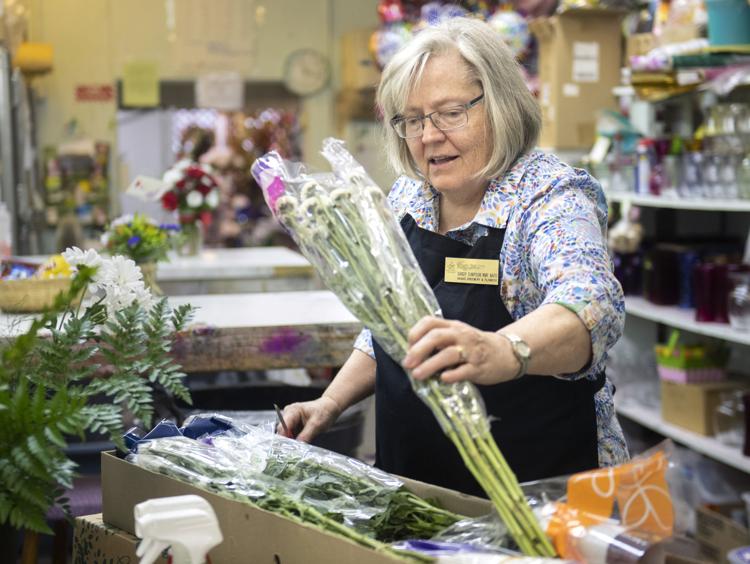 DoorDash, 3.27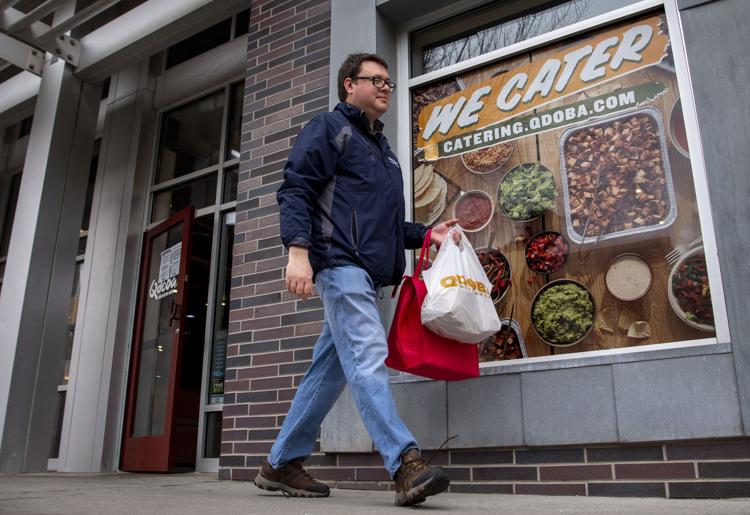 FoodNet, 3.26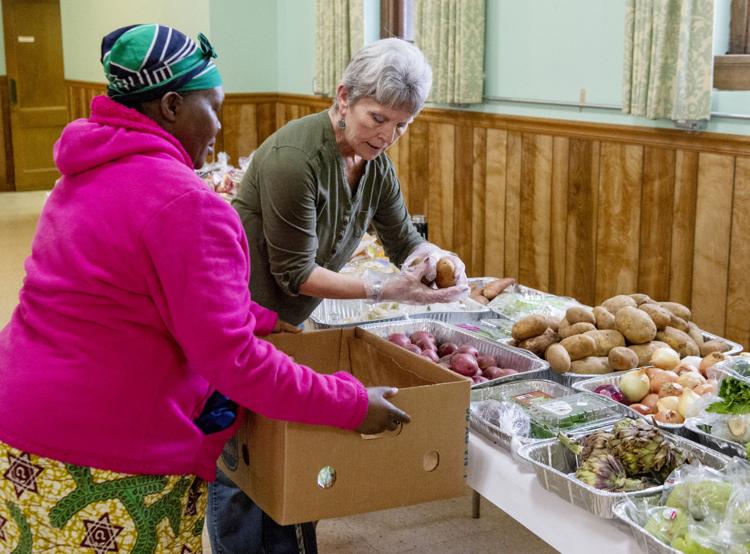 Le Quartier, 3.26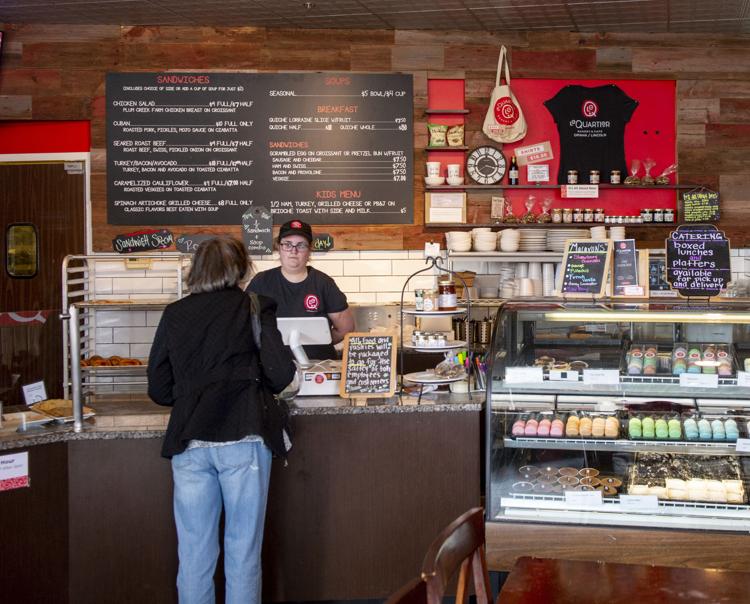 Restaurant takeout and delivery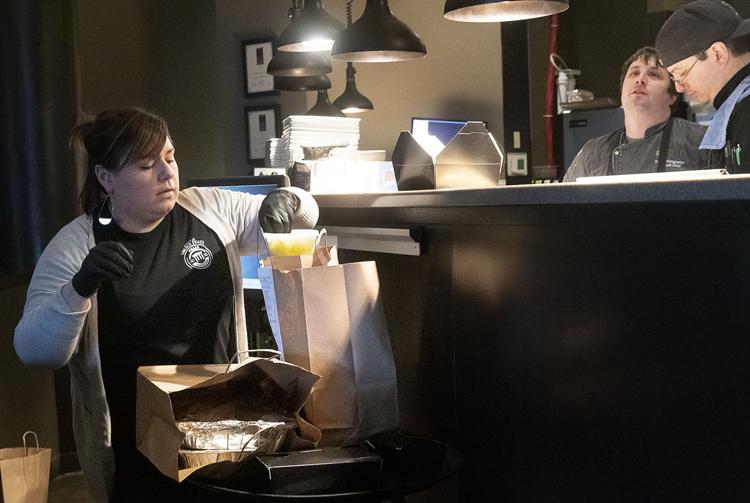 Barber Shop Restrictions, 3.25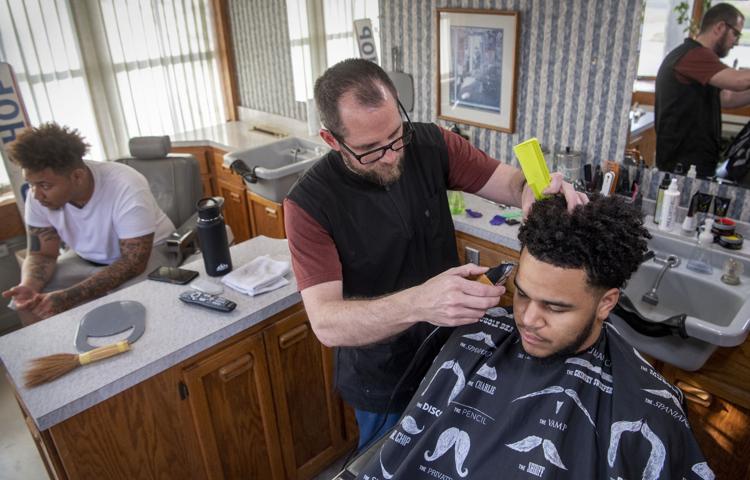 Empty campus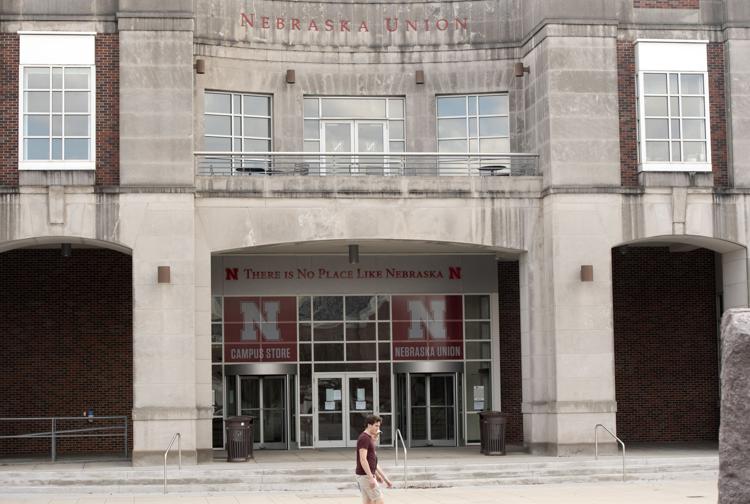 Coronavirus Testing CHI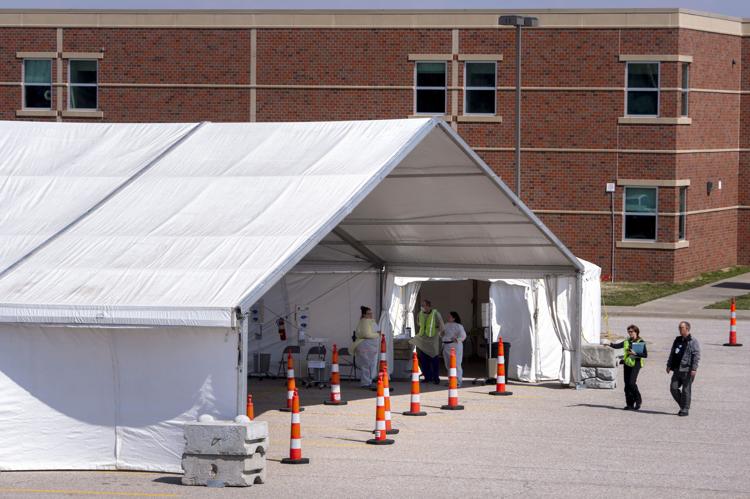 Feature Photo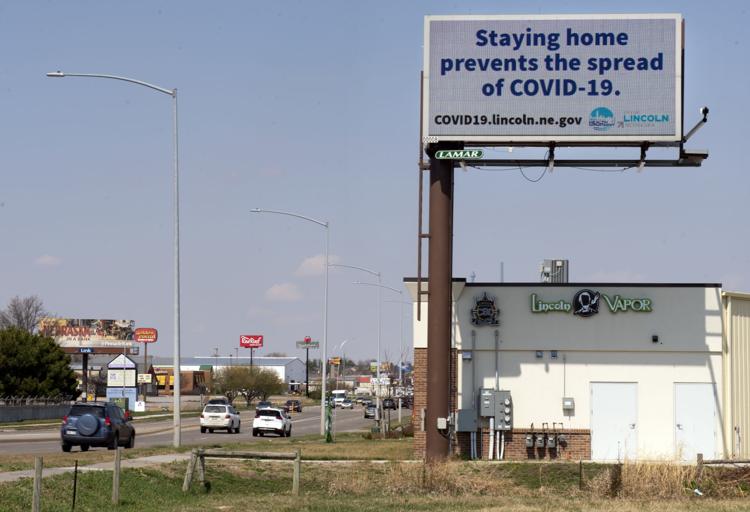 Chalk art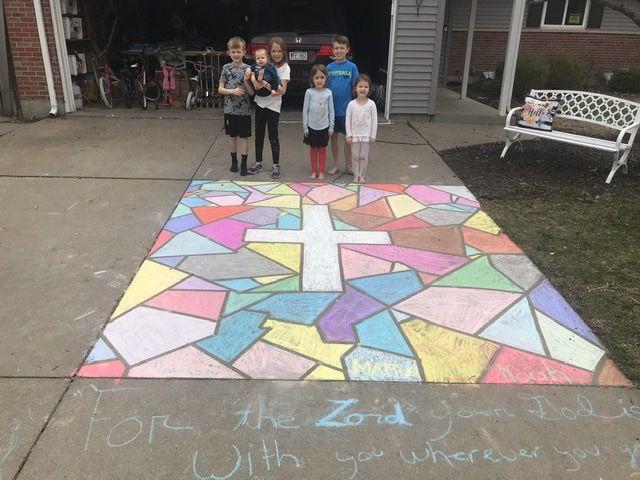 Free ice cream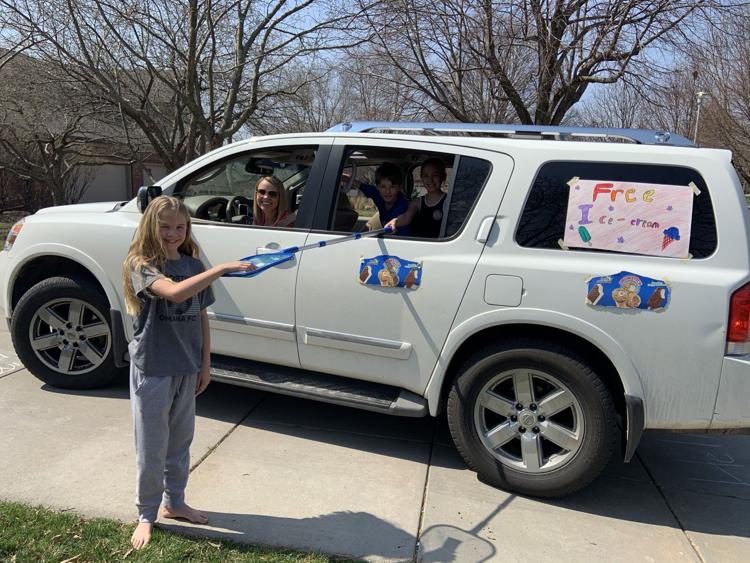 Haymarket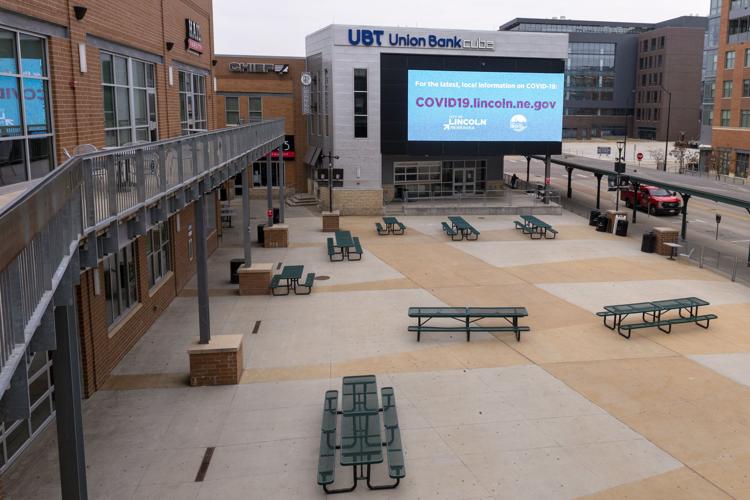 Staying Fit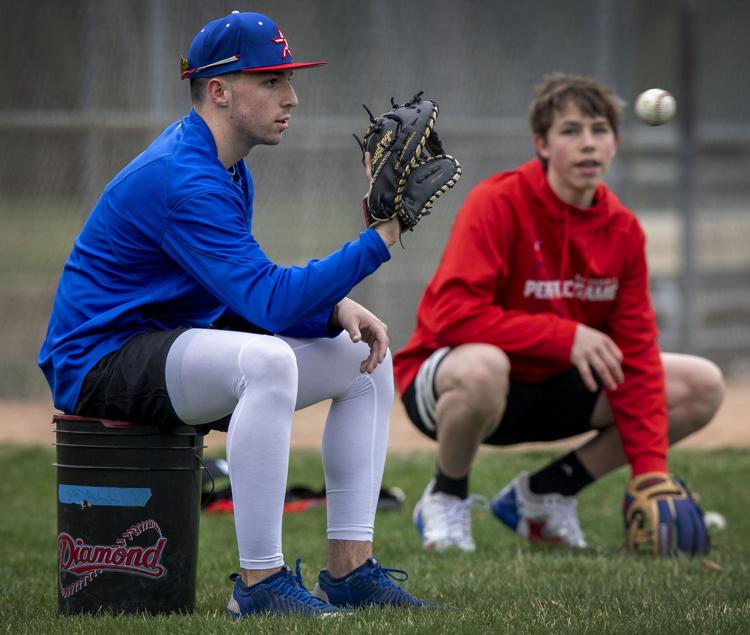 Empty downtown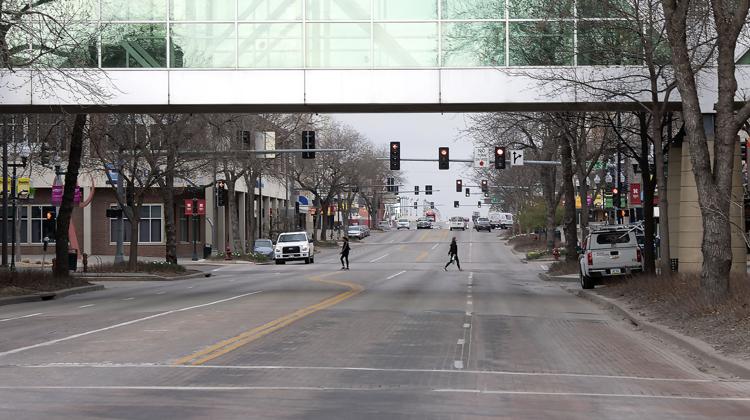 First Friday-Kiechel Fine Art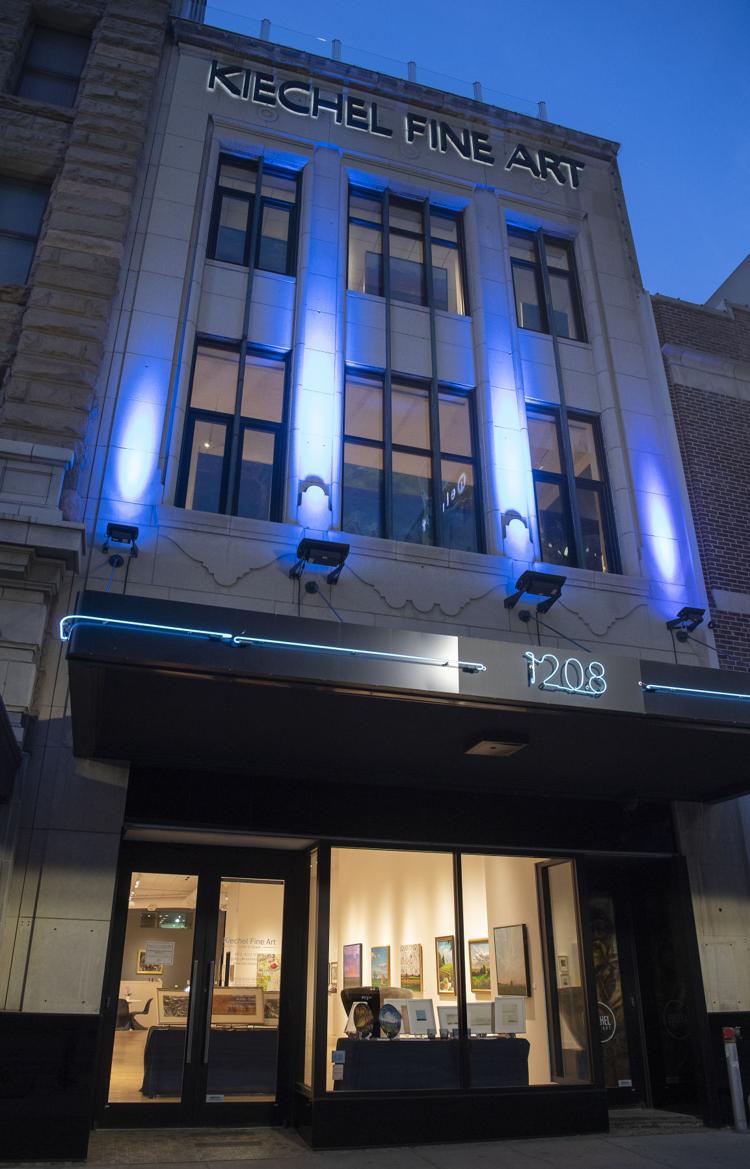 Windy day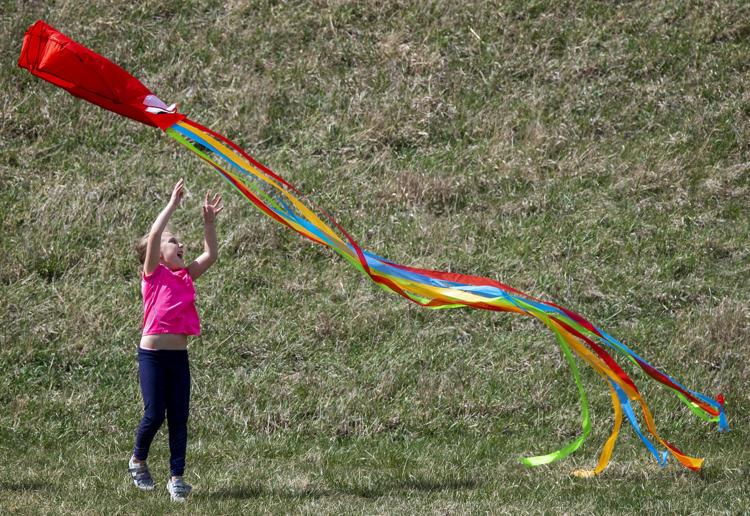 Nursing Home Horses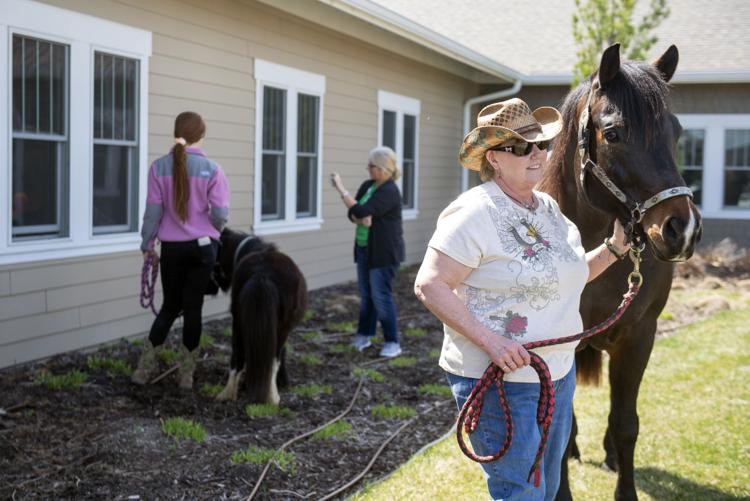 Noyes Art Gallery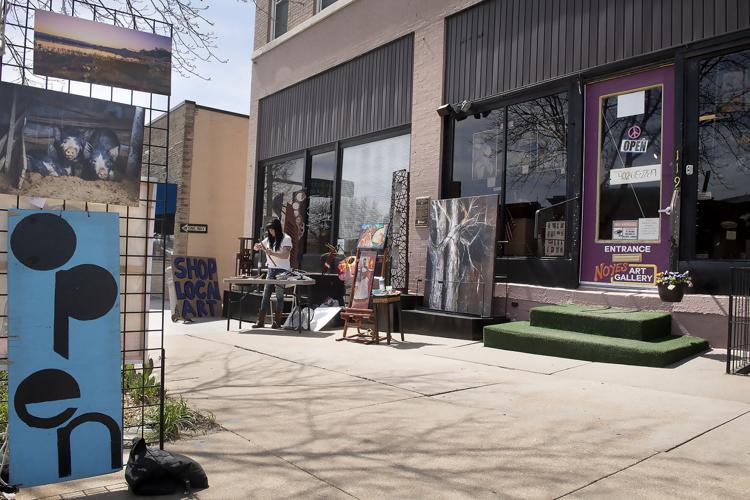 Tower Square sign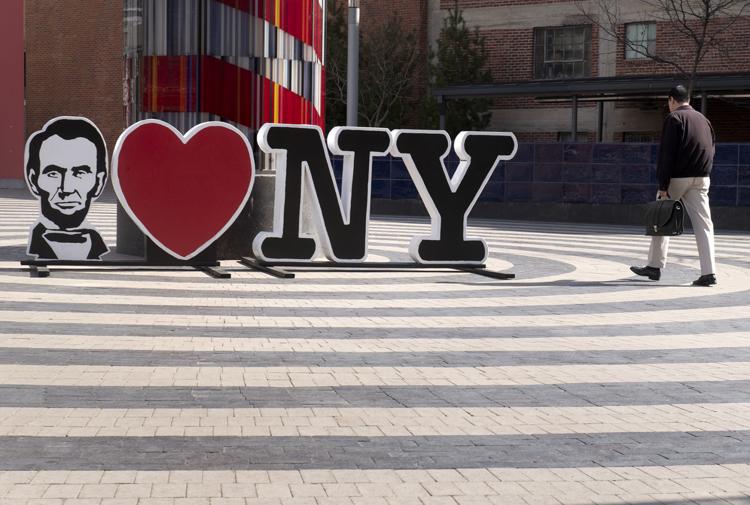 School sign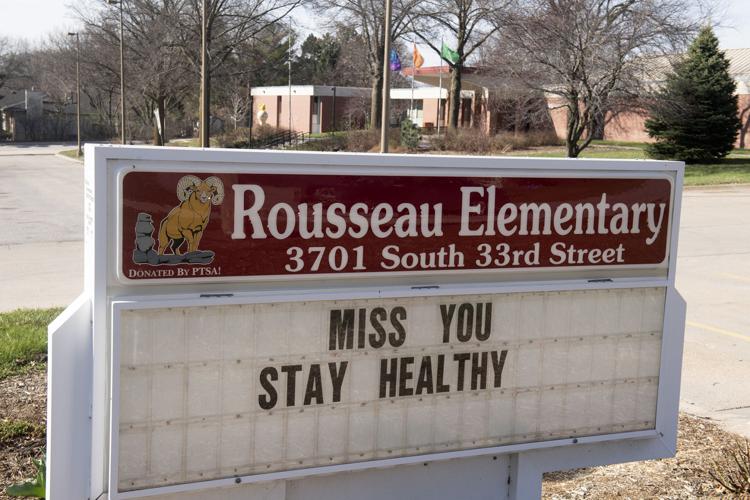 Father-Son Fishing Feature, 3.31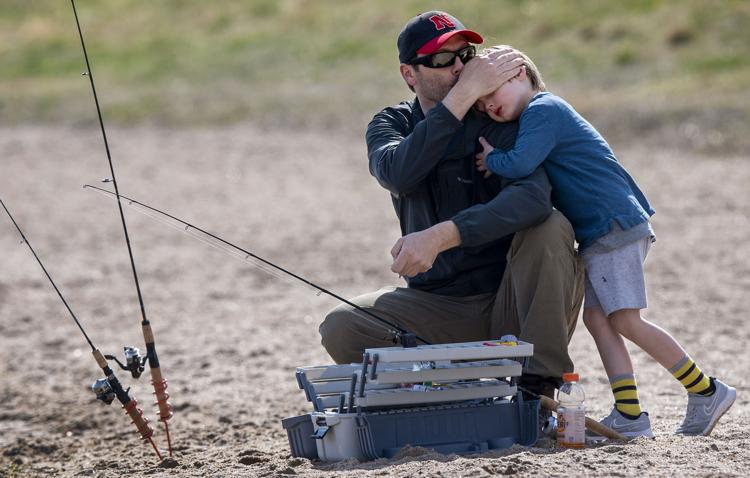 Essential workers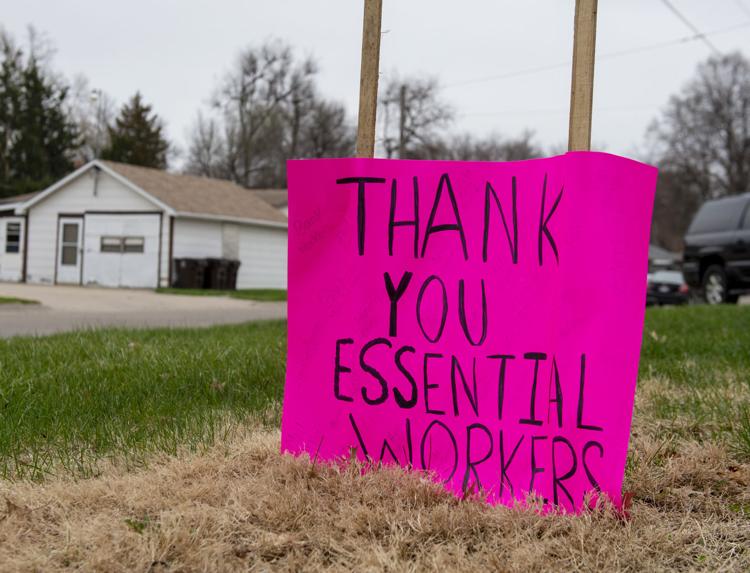 Huntington
Beechner Field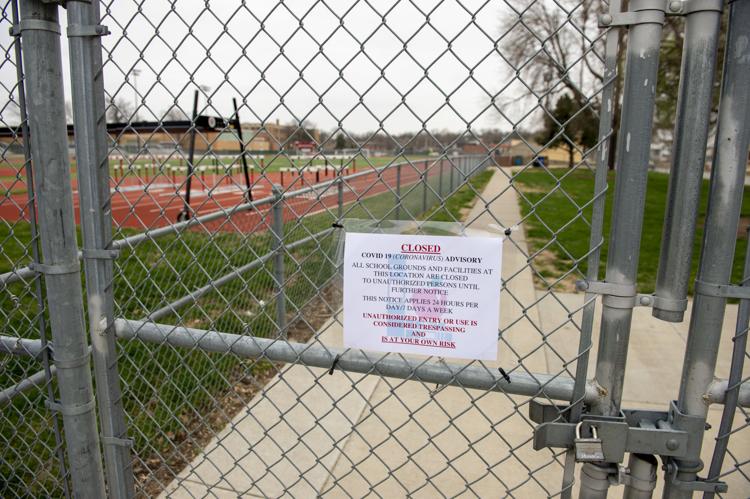 Swinging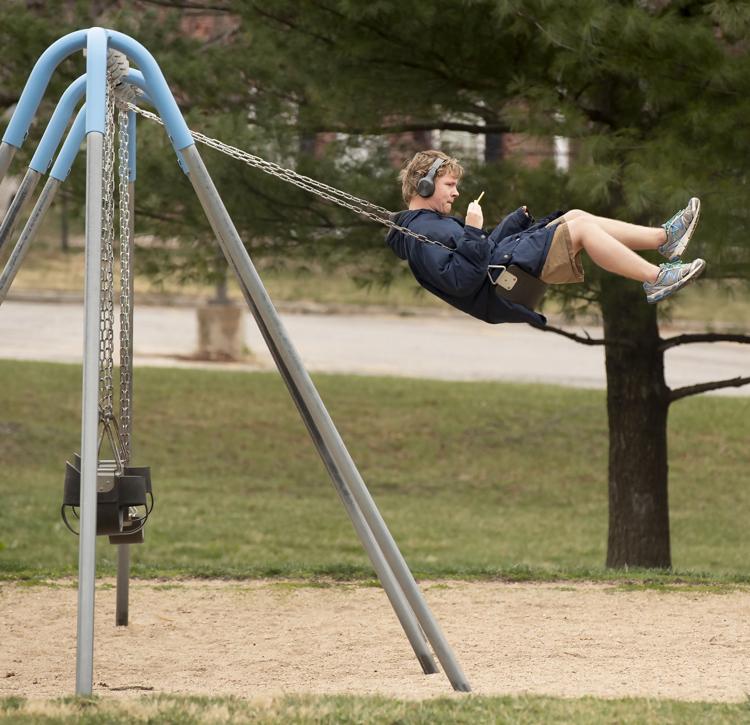 Icicles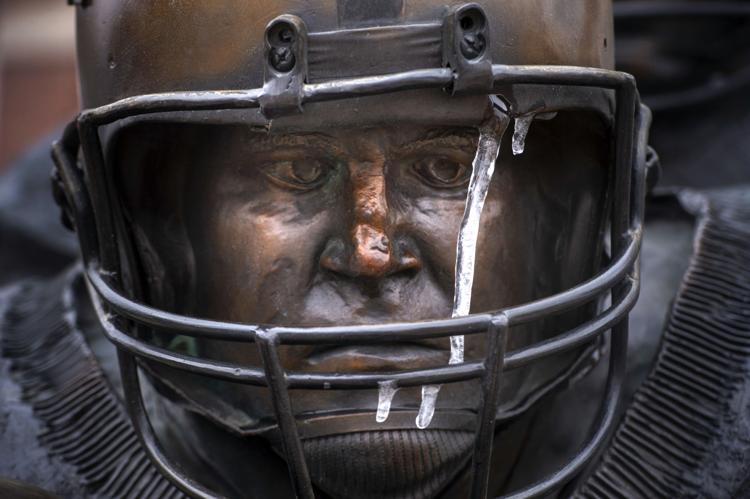 Feature, 4.6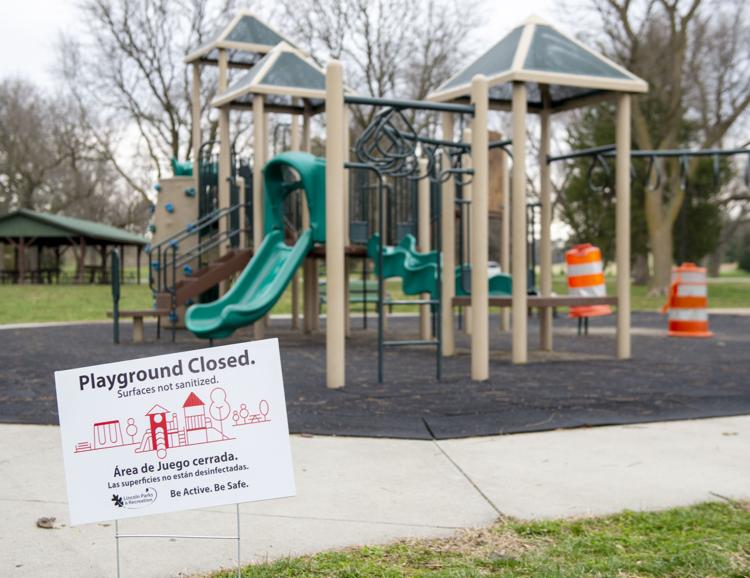 Feature Photo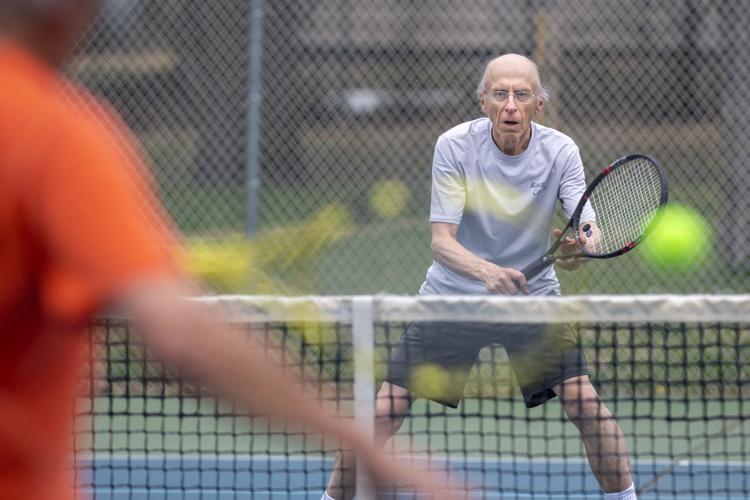 Feature, 4.6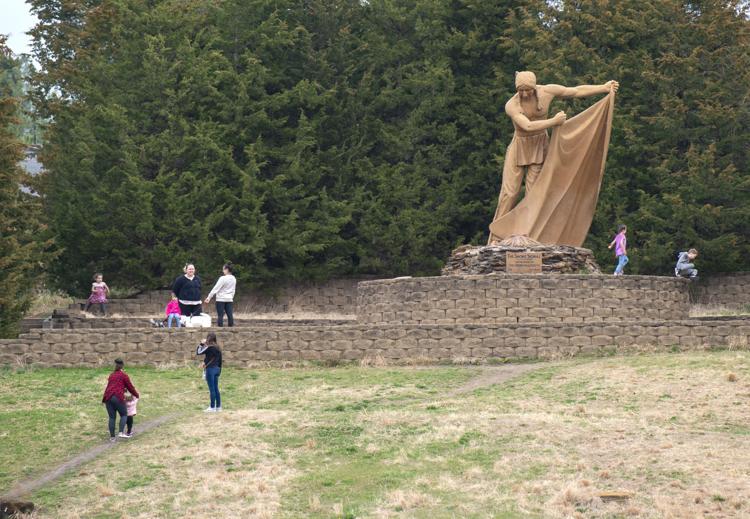 Apple-Eating Squirrel, 4.4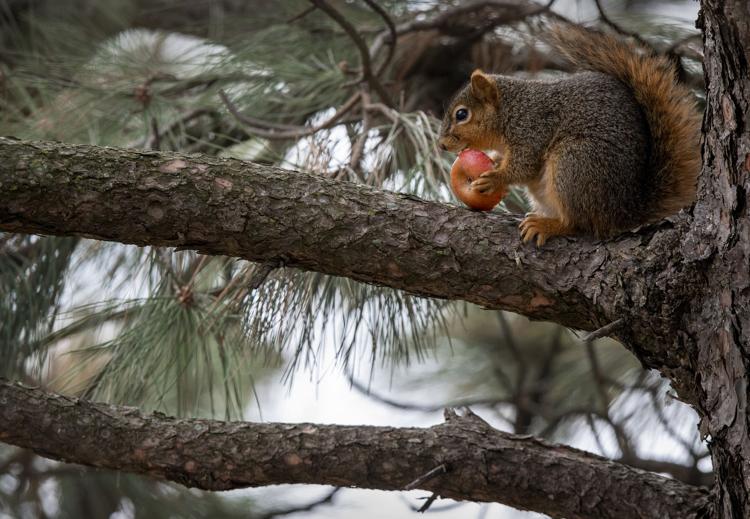 Capitol walk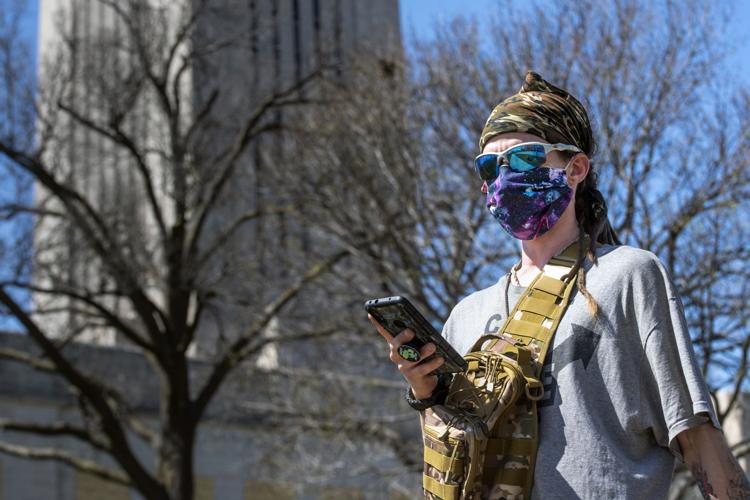 Feature, 4.9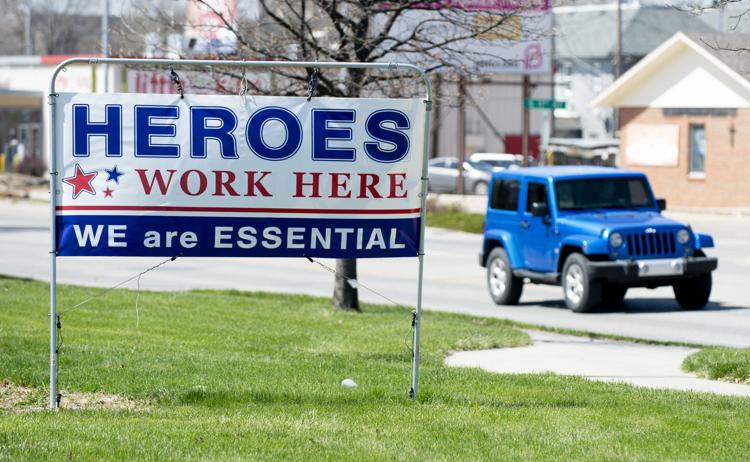 Feature Photo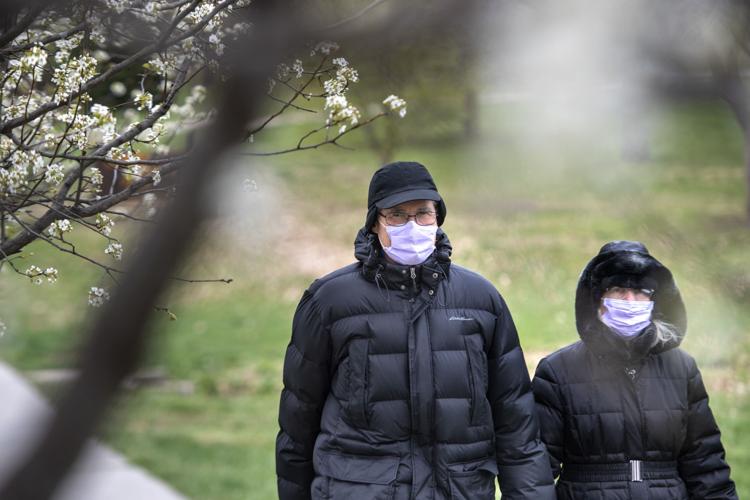 Glider Feature Photo, 4.11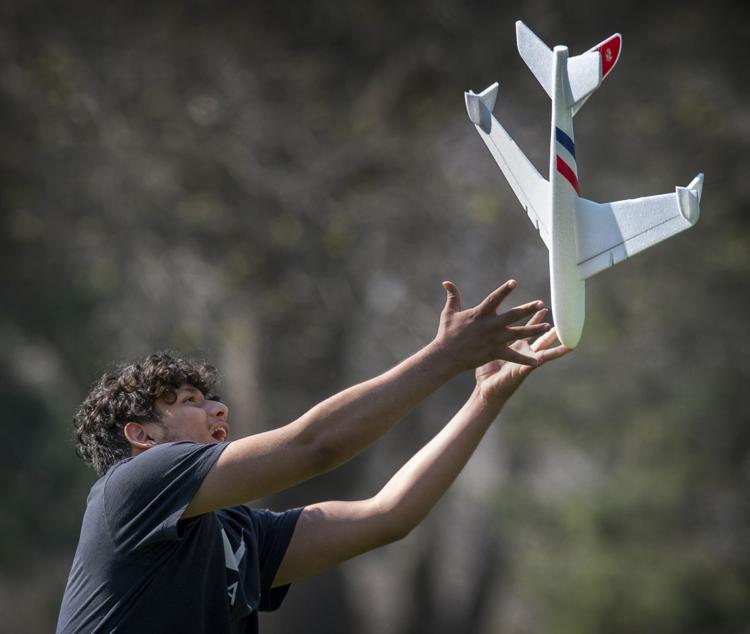 Drive-thru Easter Egg Hunt, 4.11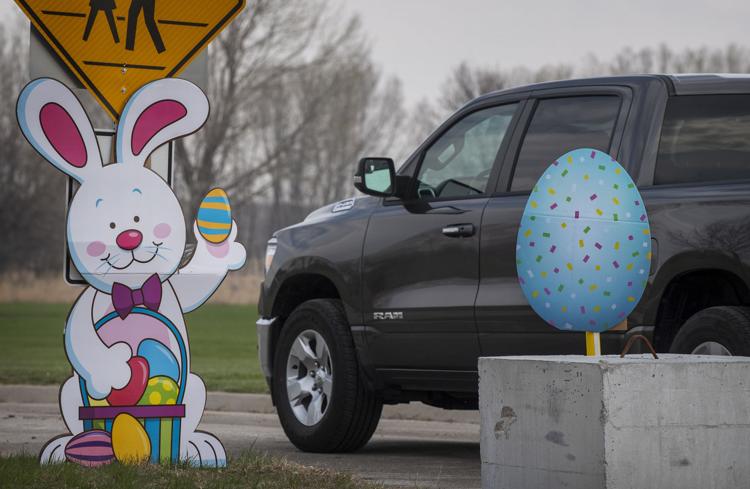 Drive-by Easter egg hunt, 4.12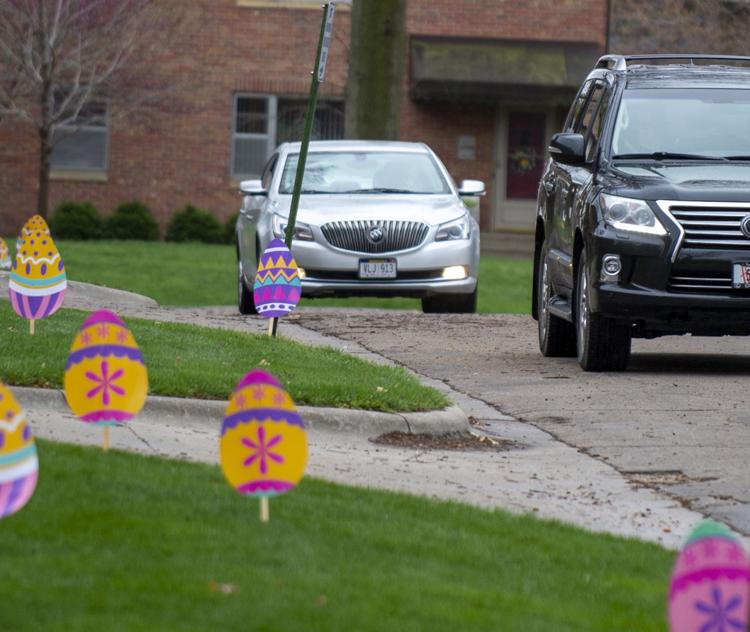 Drive-by Easter egg hunt, 4.12
Drive-by Easter egg hunt, 4.12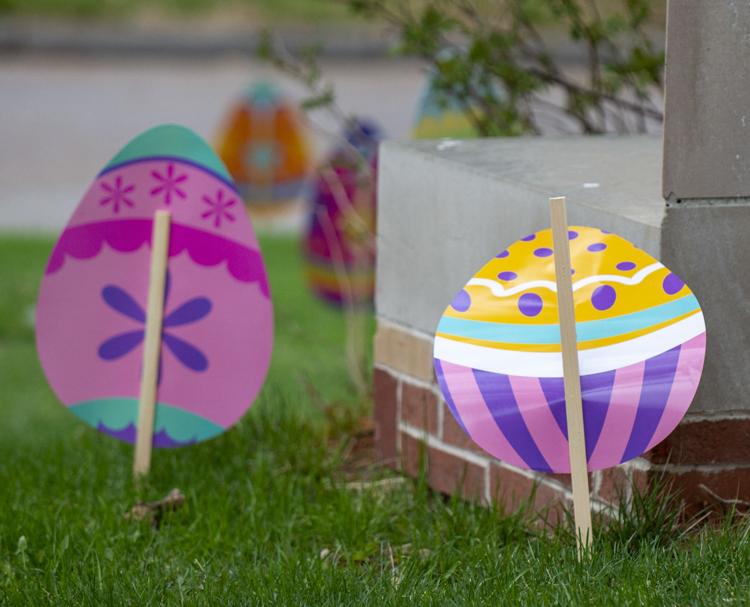 Drive-by Easter egg hunt, 4.12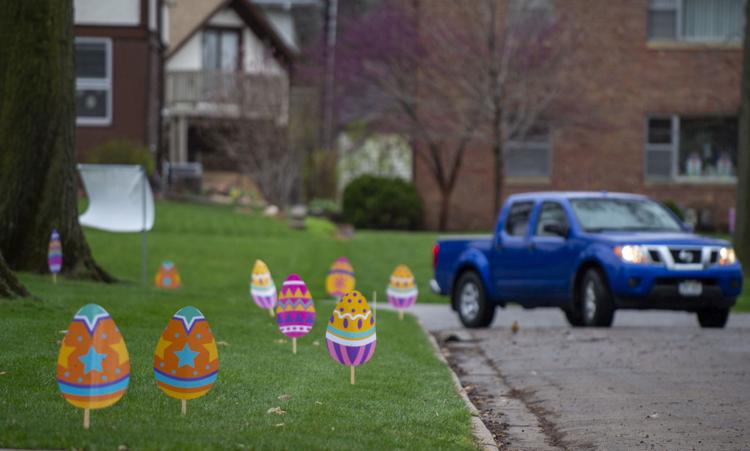 Herbie Husker Runzas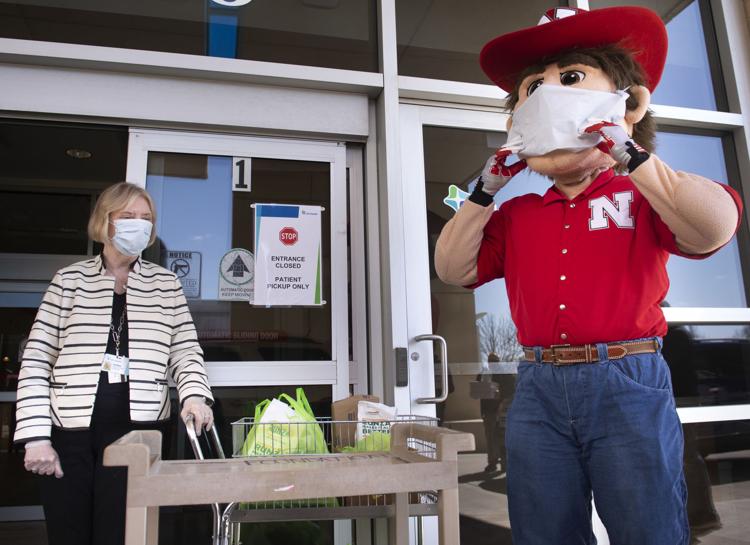 Feature, 4.13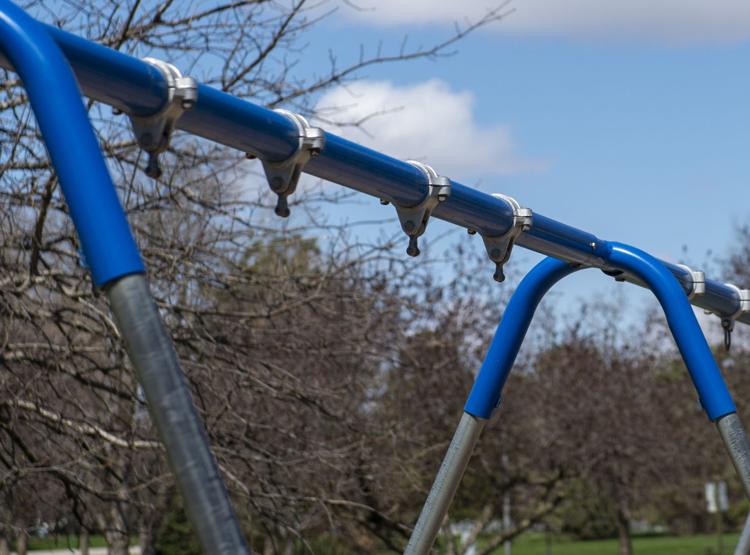 Feature, 4.13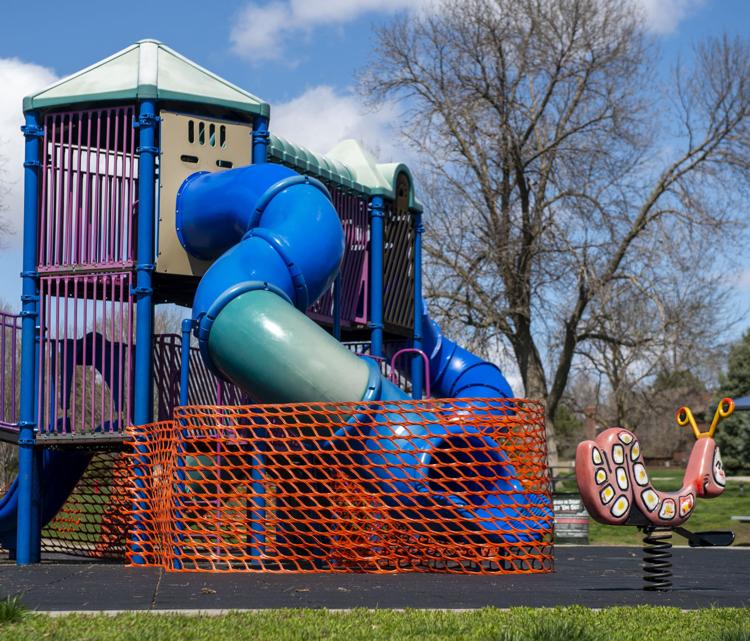 Virtual City Council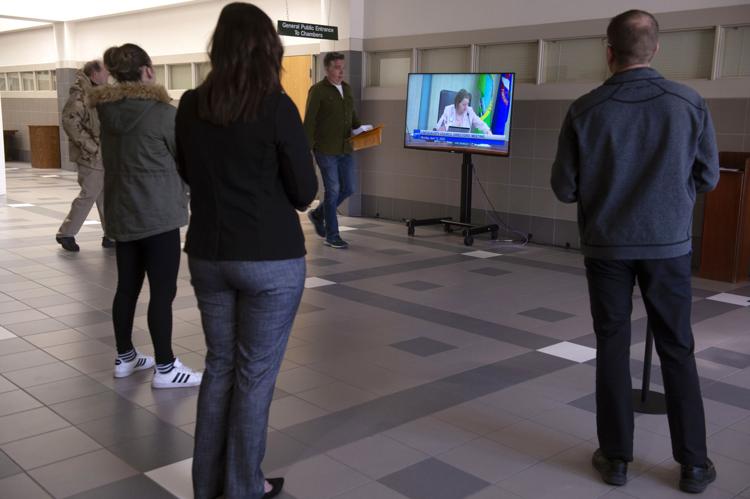 Feature Photo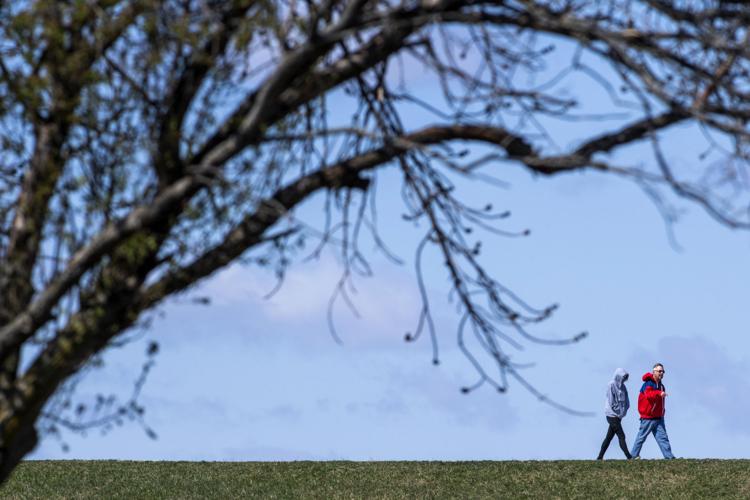 Feature, 4.11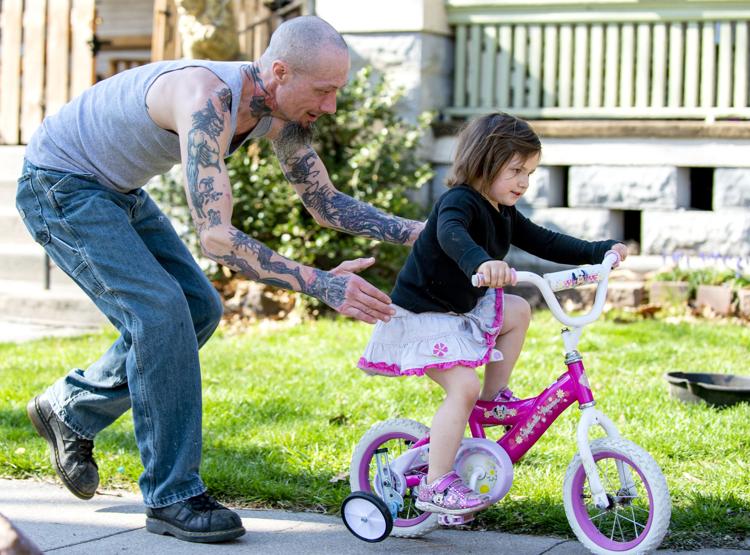 Watch: Lincoln neighbors sing 'The Old Rugged Cross'
Constellation Studios, 4.10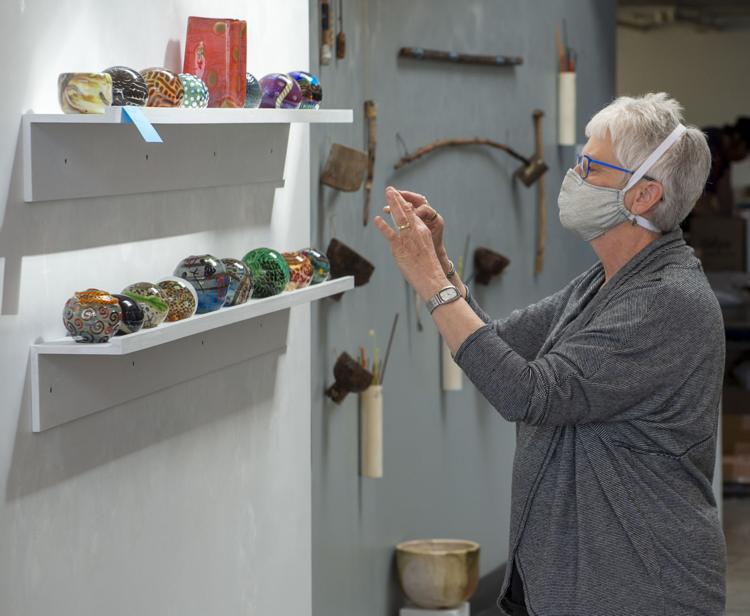 Good Friday Music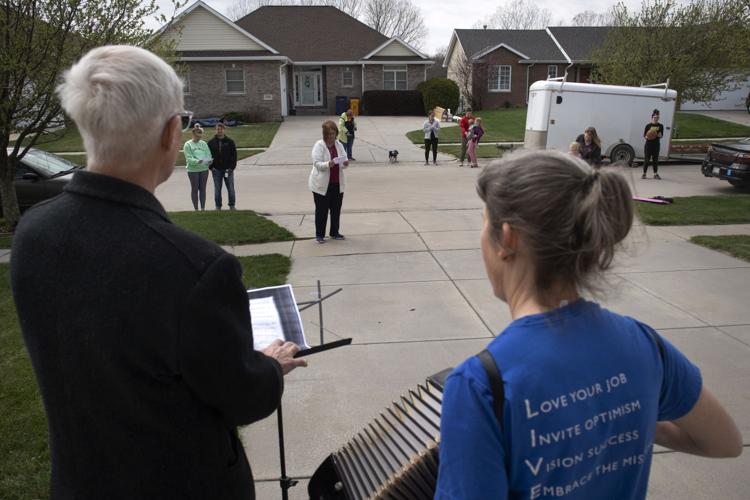 Kite Flying Feature, 4.10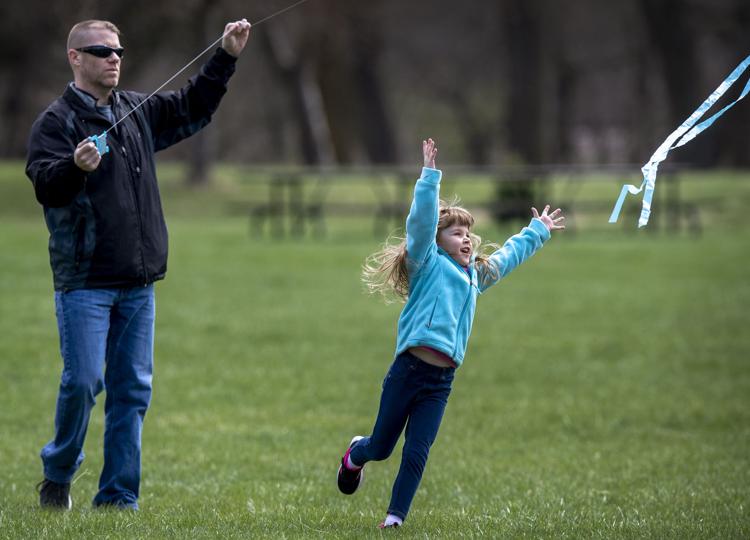 Feature Photo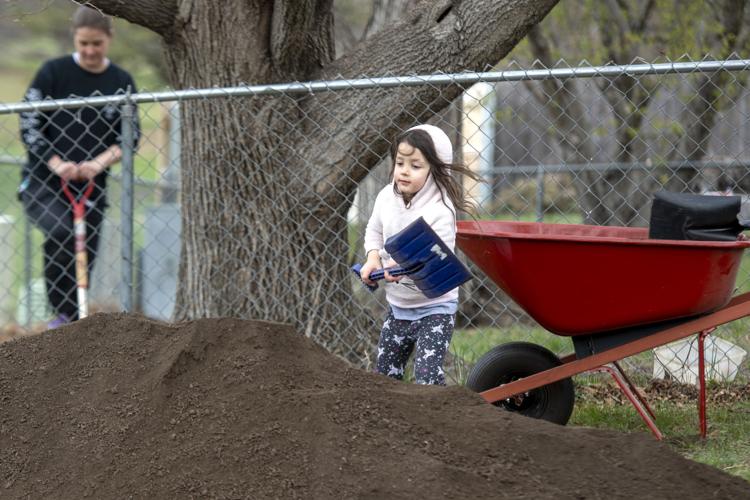 Peter Pan Park Feature, 4.9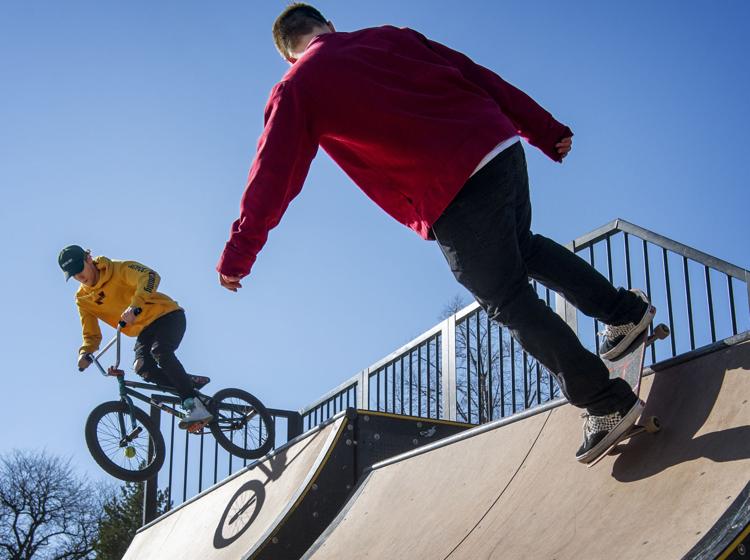 Watch: A timelapse of the mural at Saro Cider
Feature, 4.9
COVID-19 Workplace Safety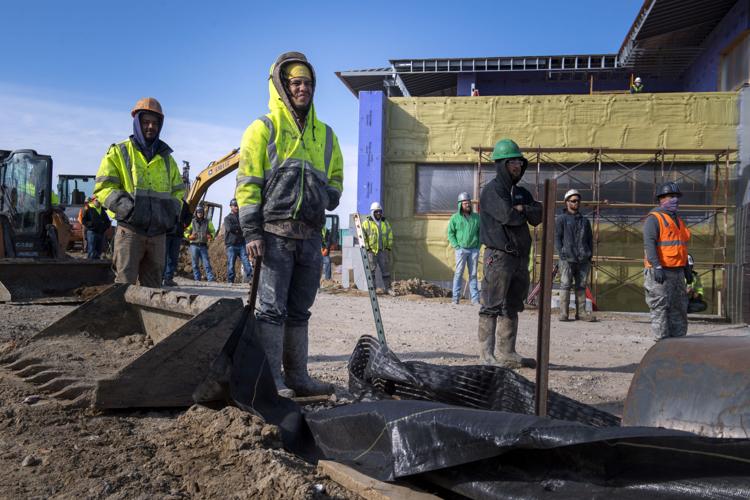 Watch: Steffany Lien twirls at birthday party
Downtown Parking, 4.8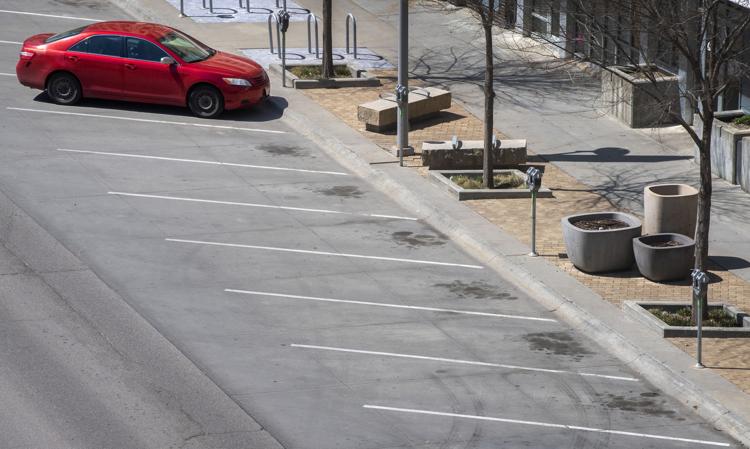 Eclipse, Inc. shirts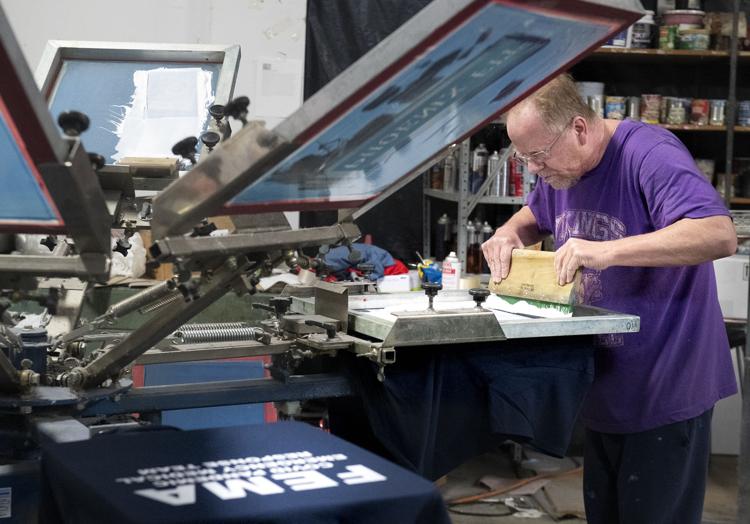 Saro Cider mural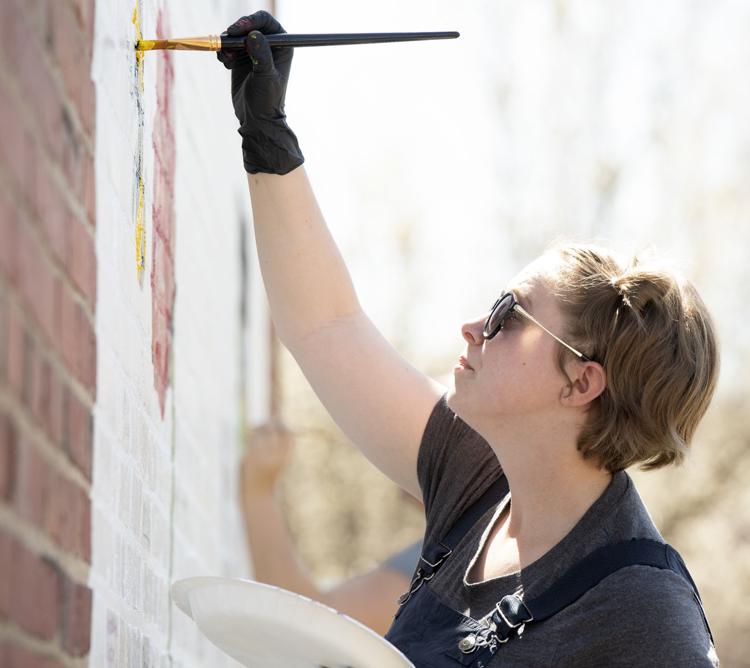 Saro Cider mural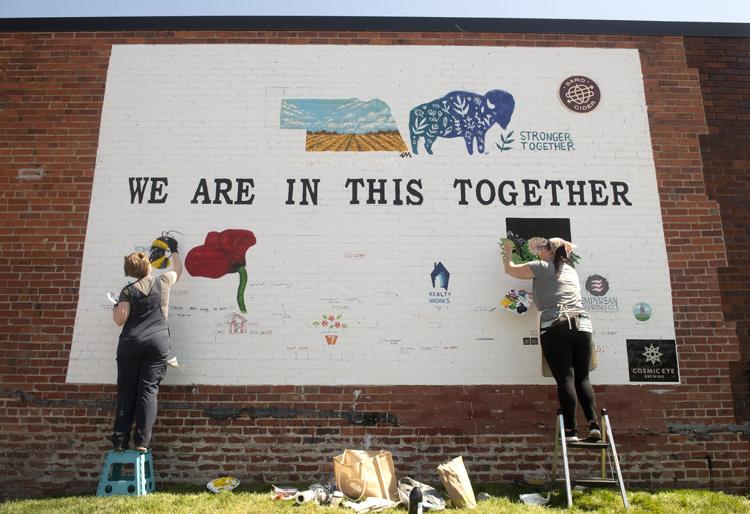 Holmes Lake crowd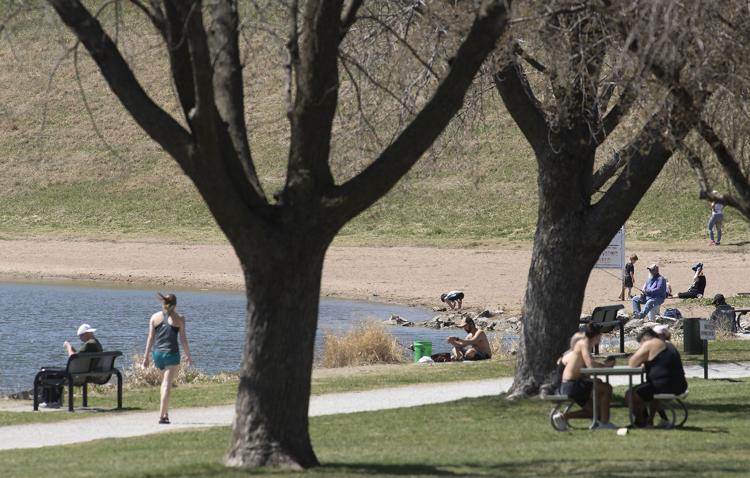 Holmes Lake Features, 4.7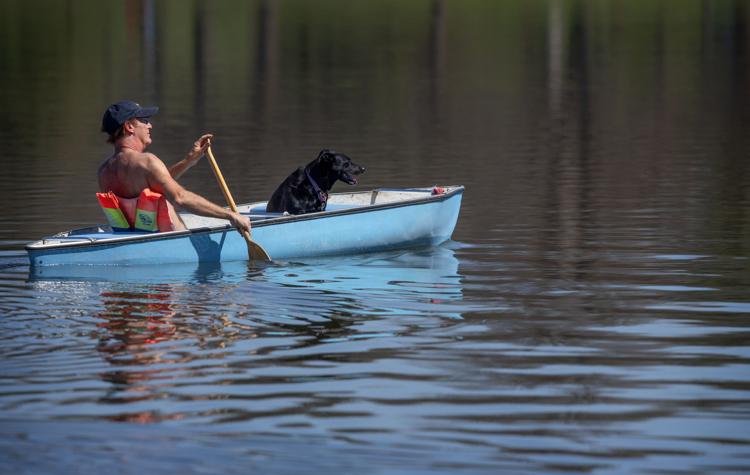 Feature Photo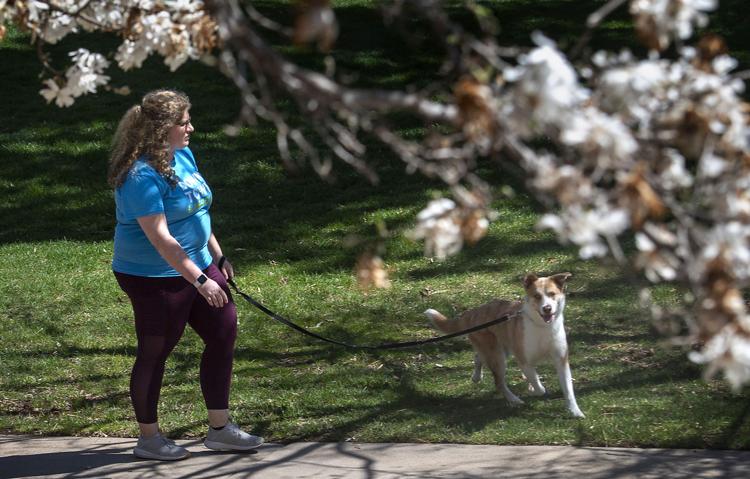 Watch: Hand sanitizer rolls off Innovation Campus assembly line
Feature, 4.6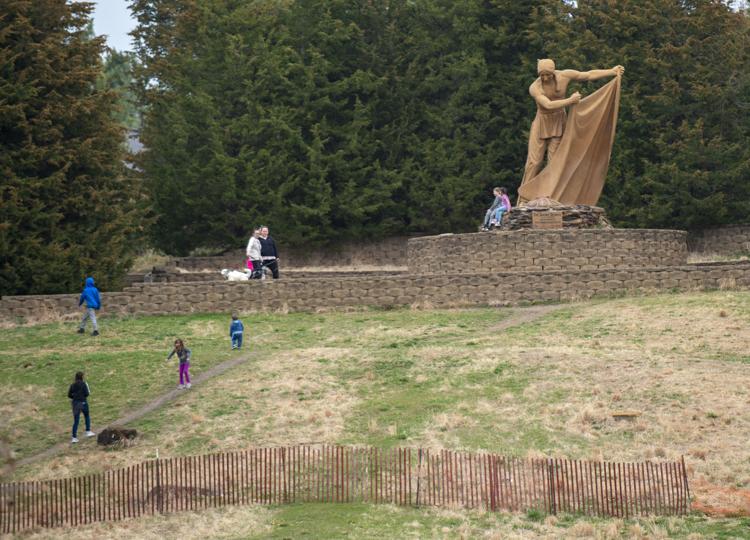 Justin Hullman tours the Abel Hall lobby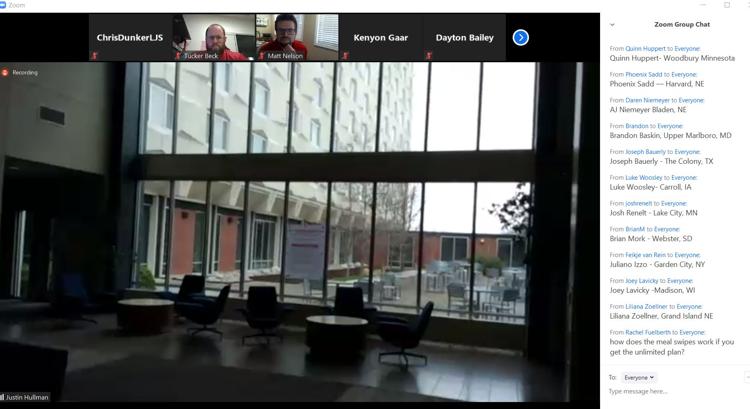 Wildlife Safari Park, 4.4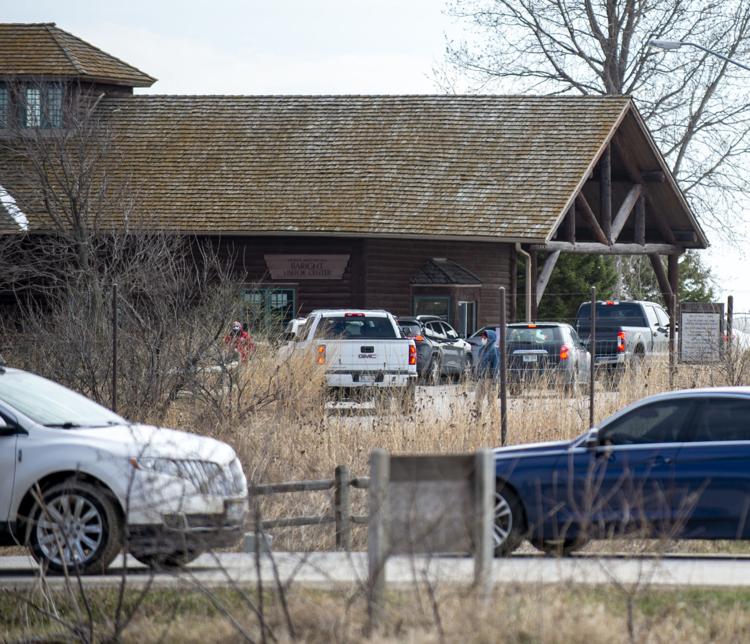 Inverse Parade, 4.4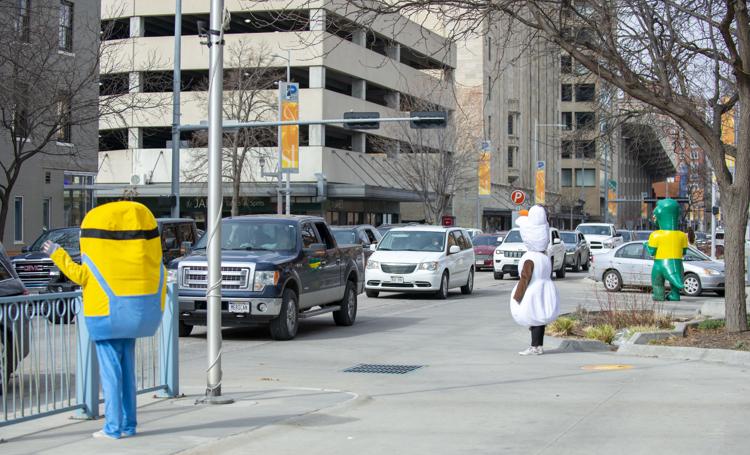 COVID-19 State Employee Union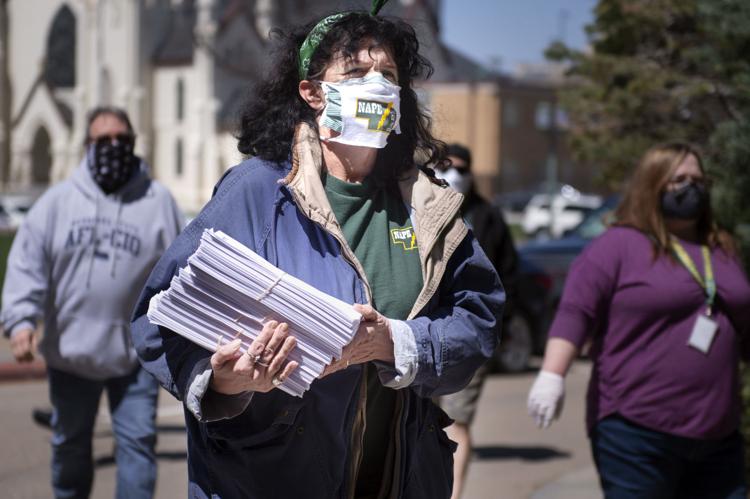 1867 Bar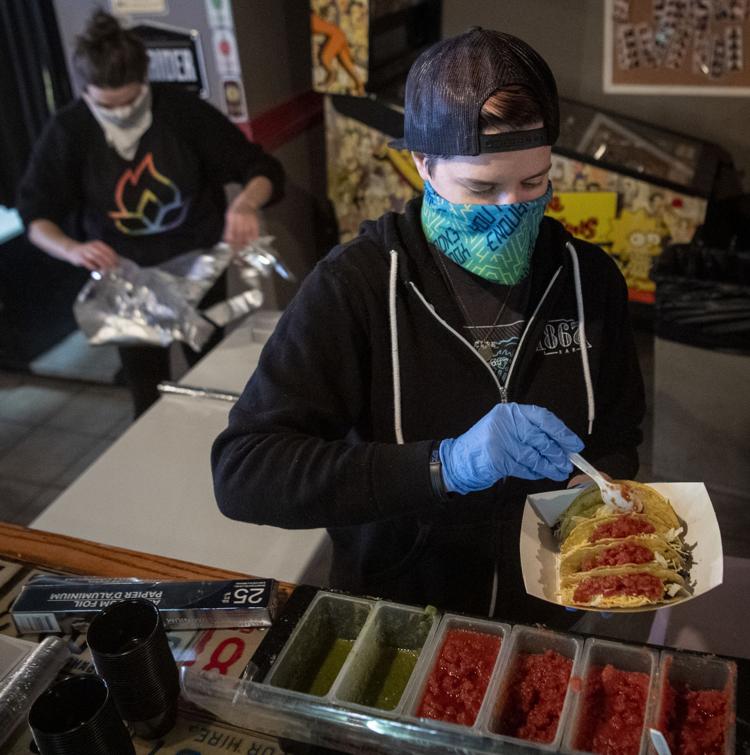 Nebraska Crossing Outlets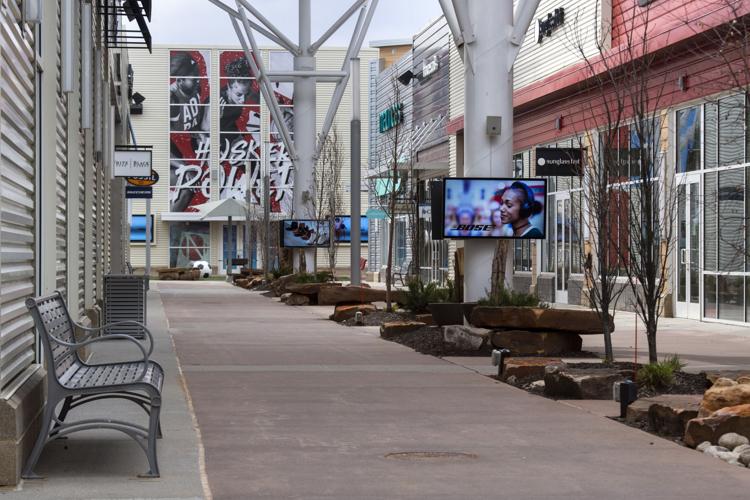 Remote Learning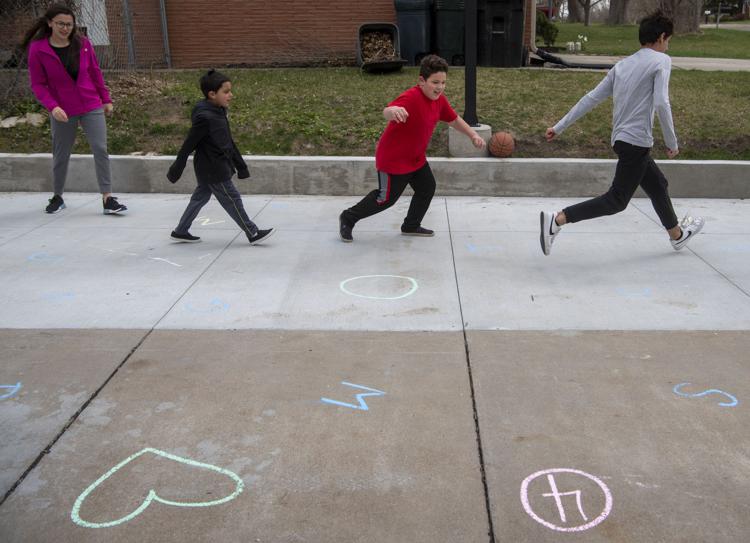 Weather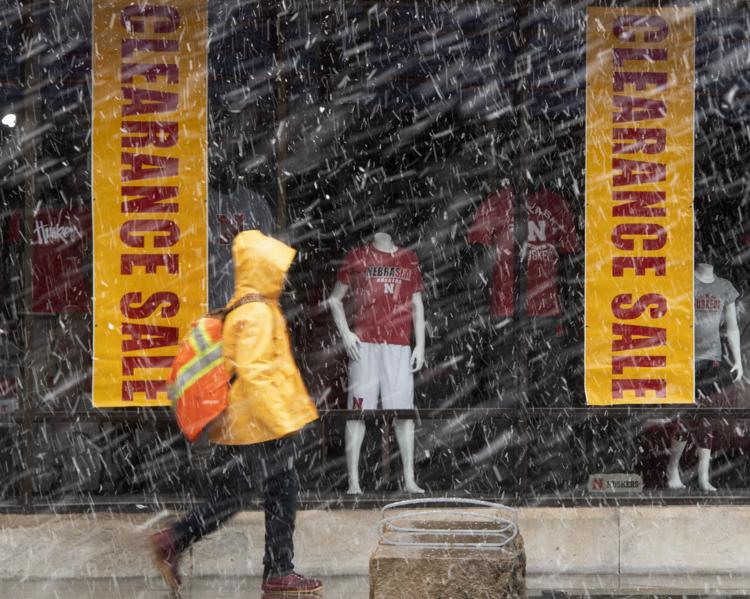 Football Stadium, 4.15
Thank You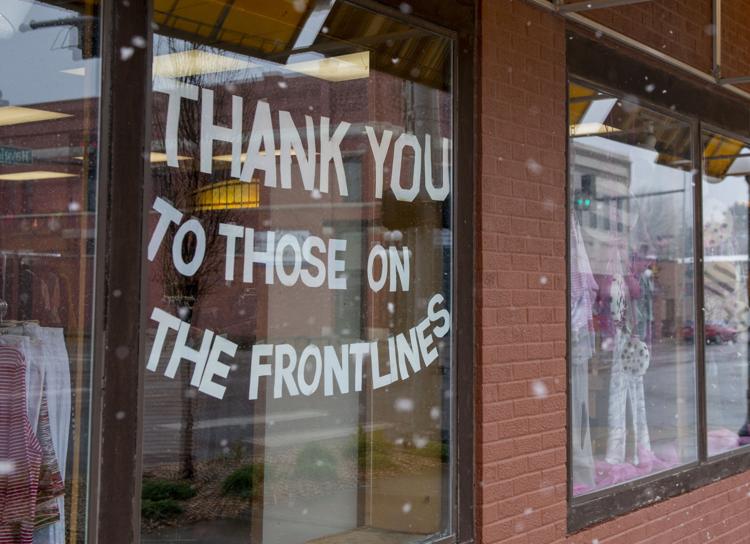 Eagle with PPE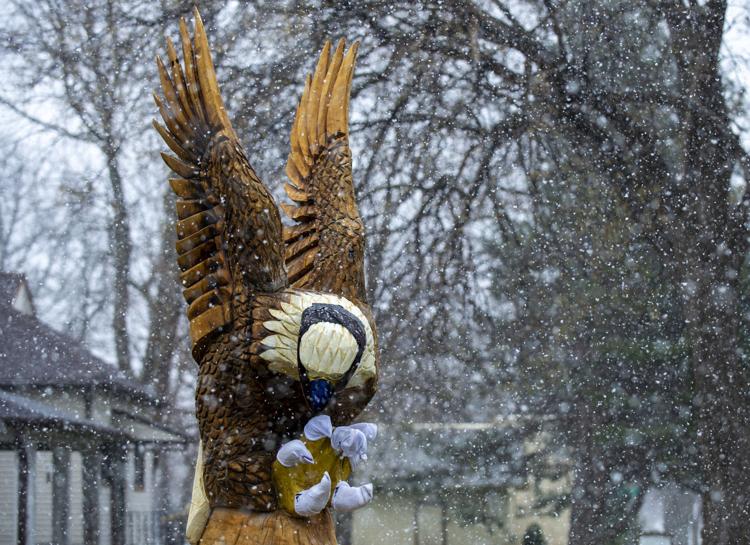 Snowman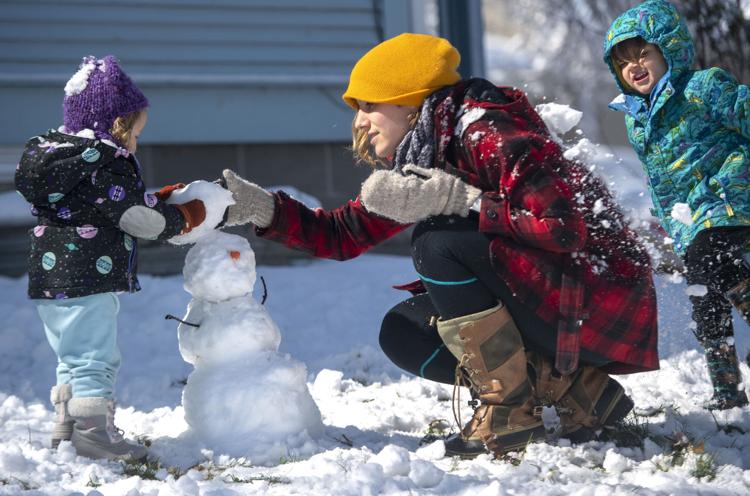 Grata Bar & Lounge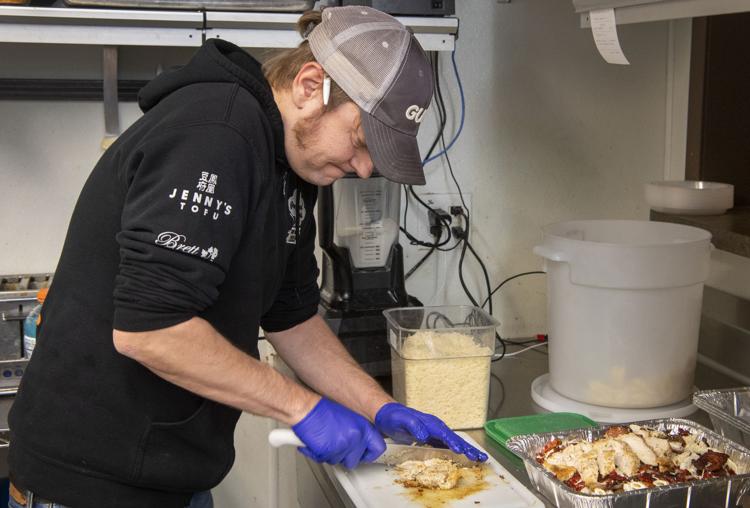 Feature, 4.18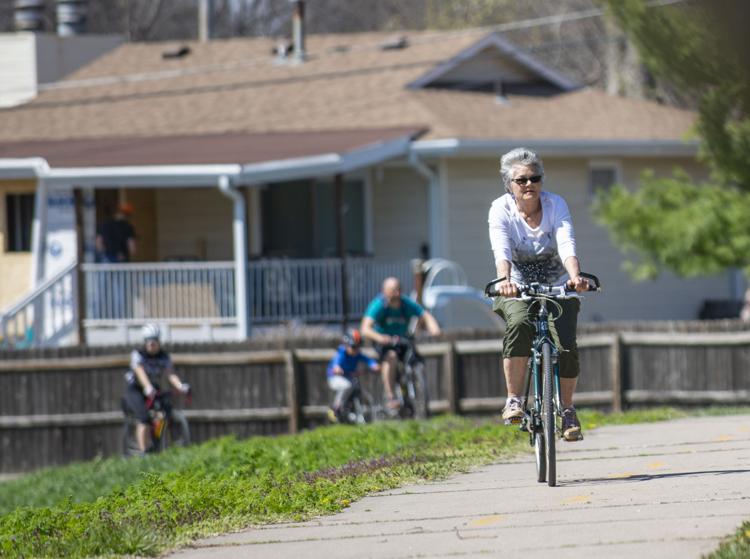 Feature, 4.18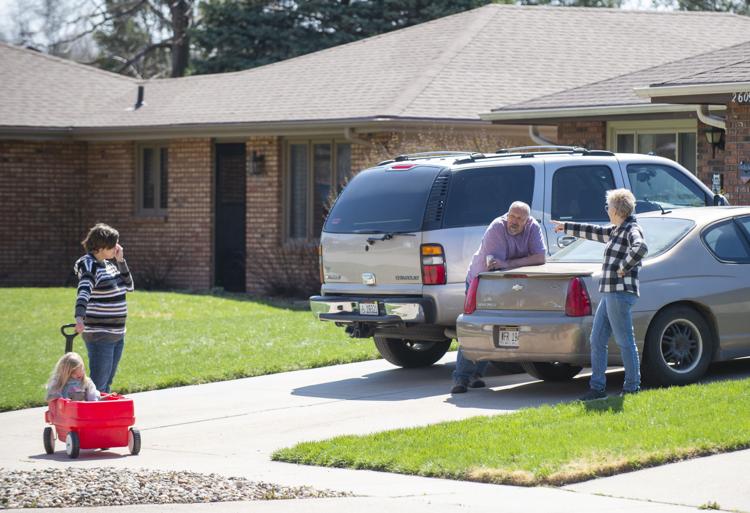 Feature, 4.18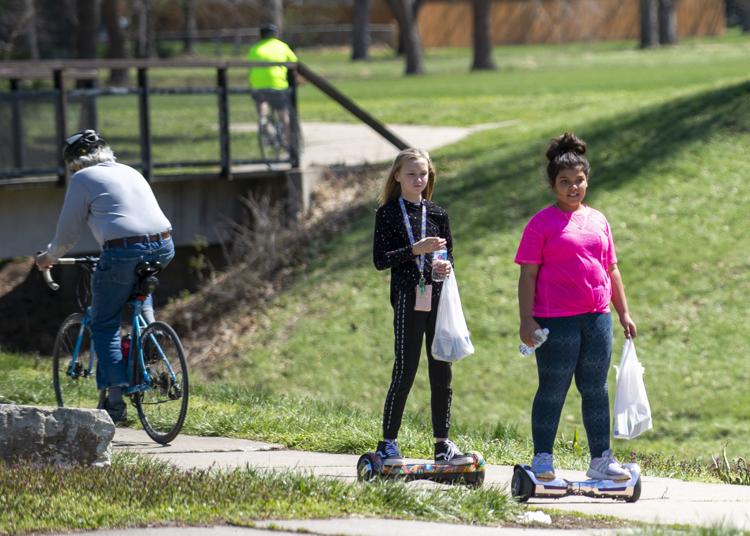 Spring Game Emptiness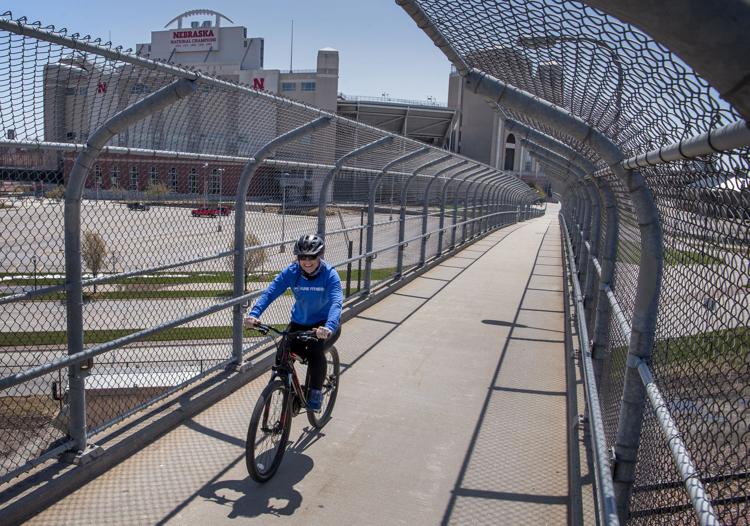 Spring Game Emptiness, 4.18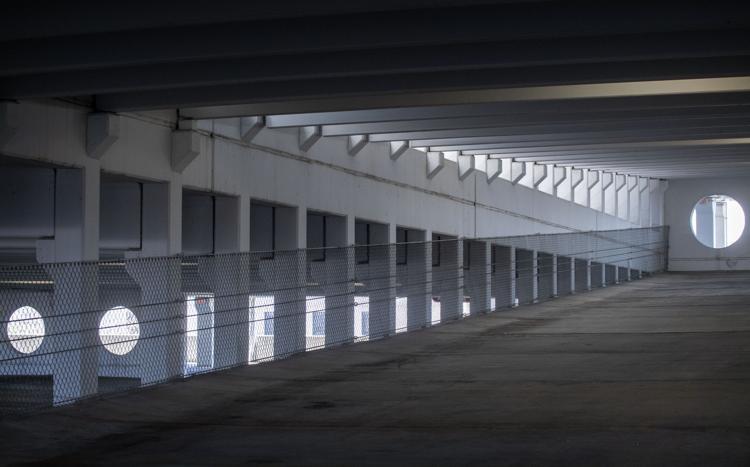 Thanks to LJS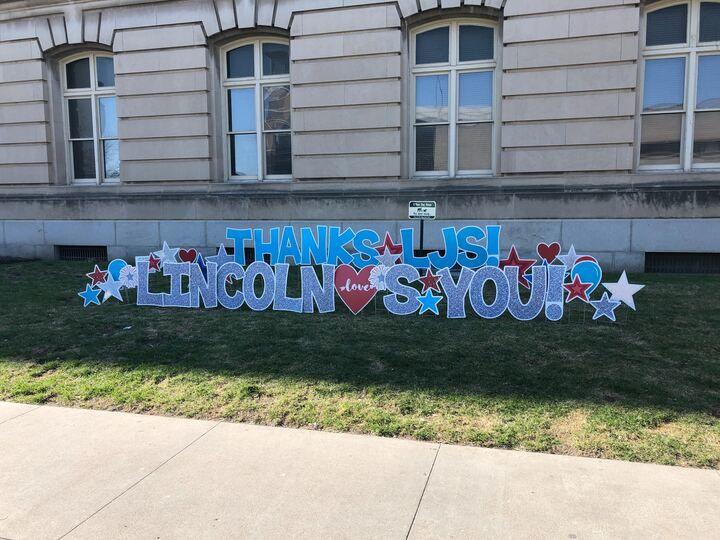 South 27th and Washington Streets mural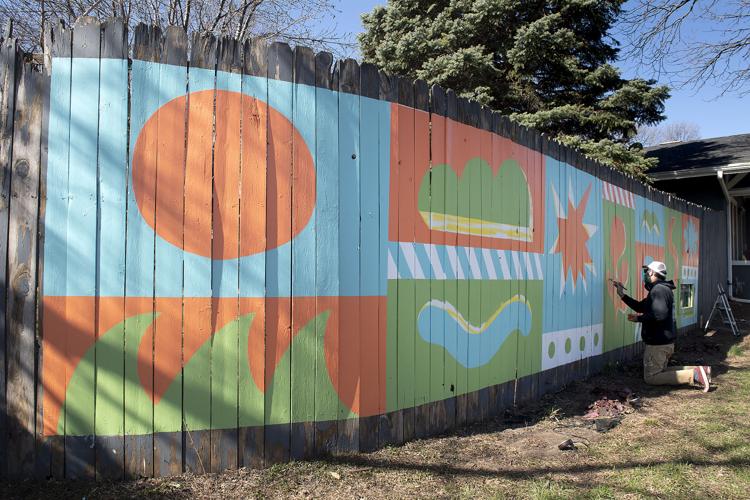 Sunken Gardens tea party picnic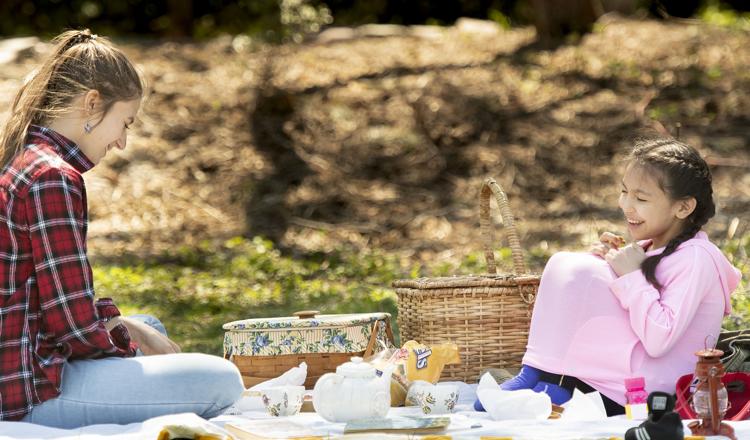 Food Bank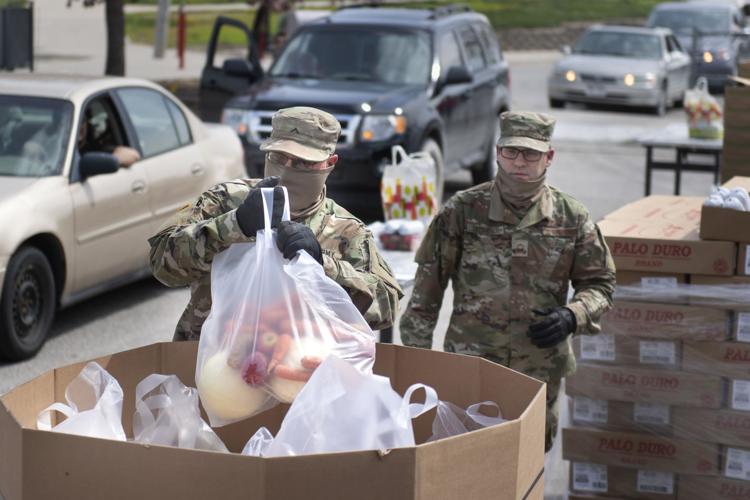 Thank you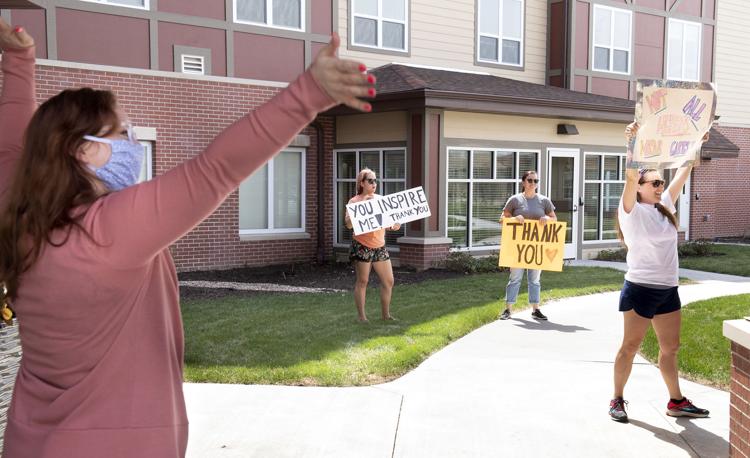 Thank you!!!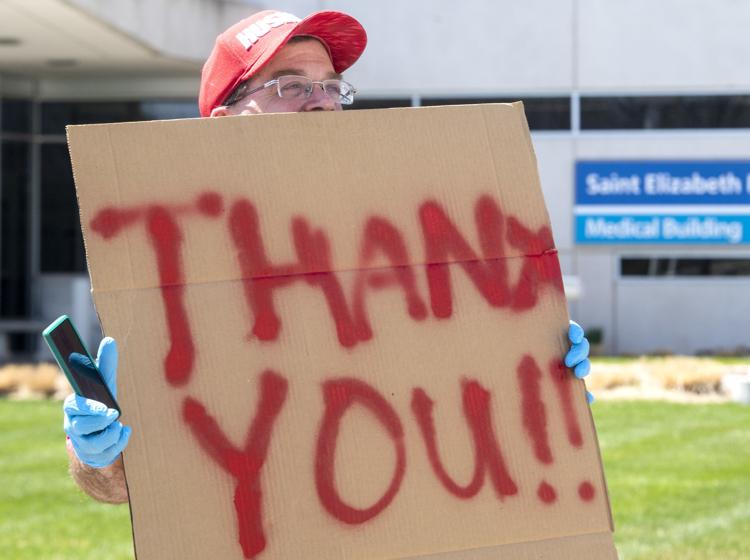 91-year-old released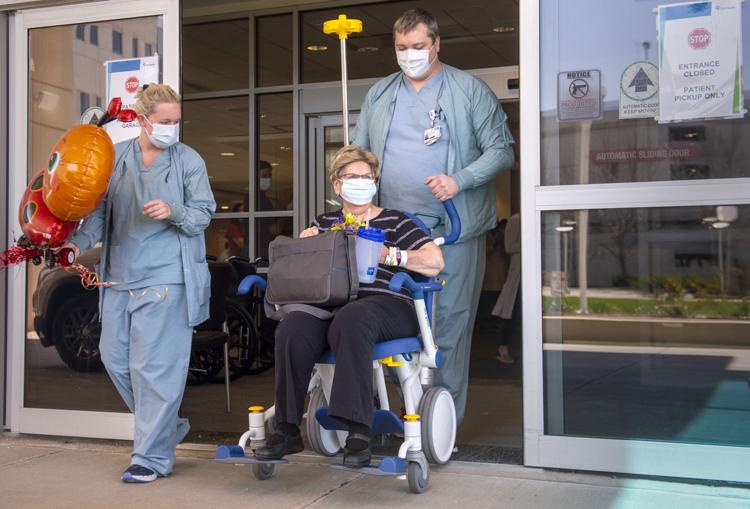 Air and Army National Guard COVID-19 testing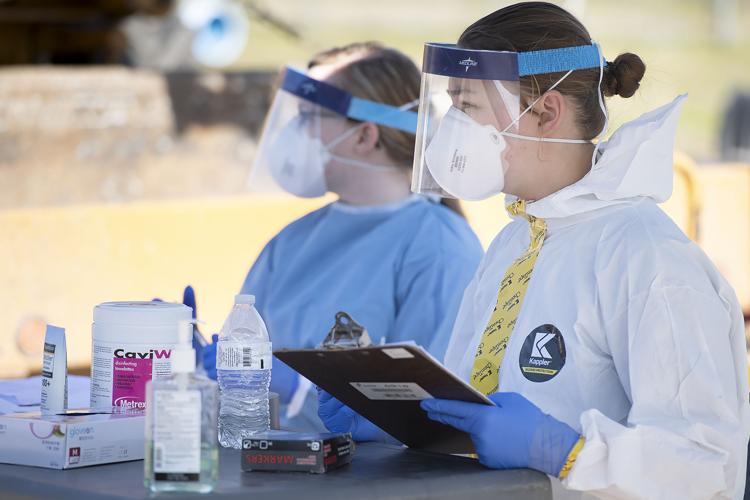 Teacher and Staff Parade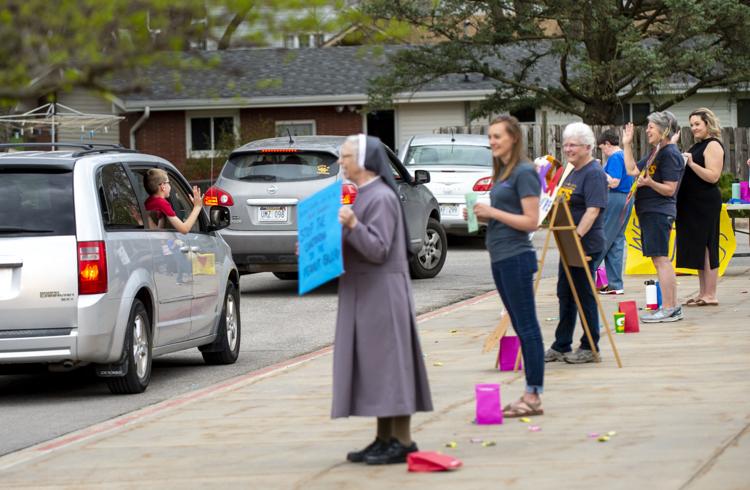 Teacher and Staff Parade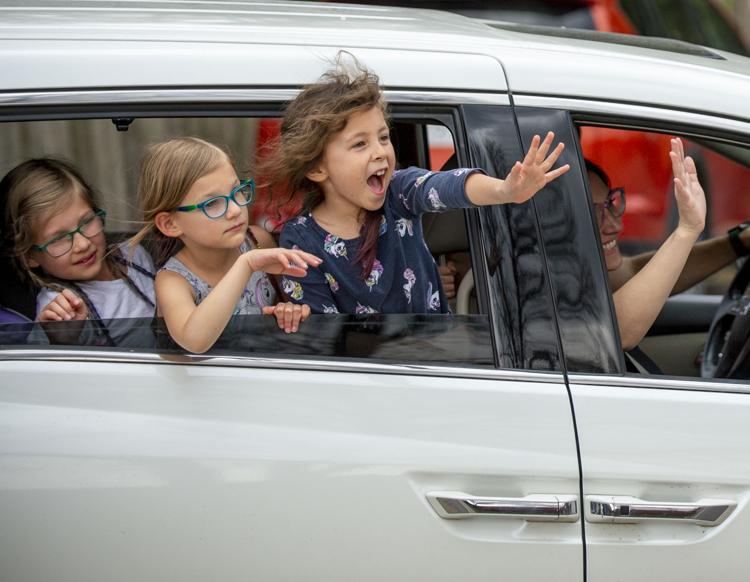 Sunken Gardens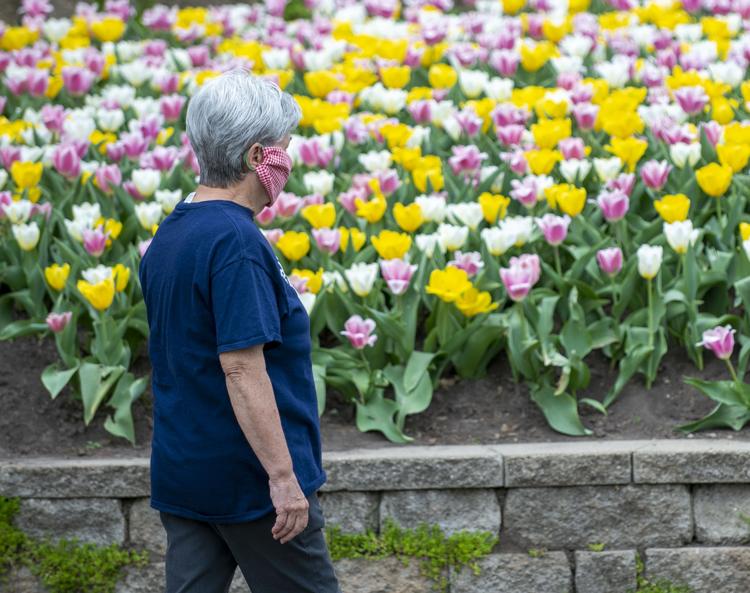 O Street cruising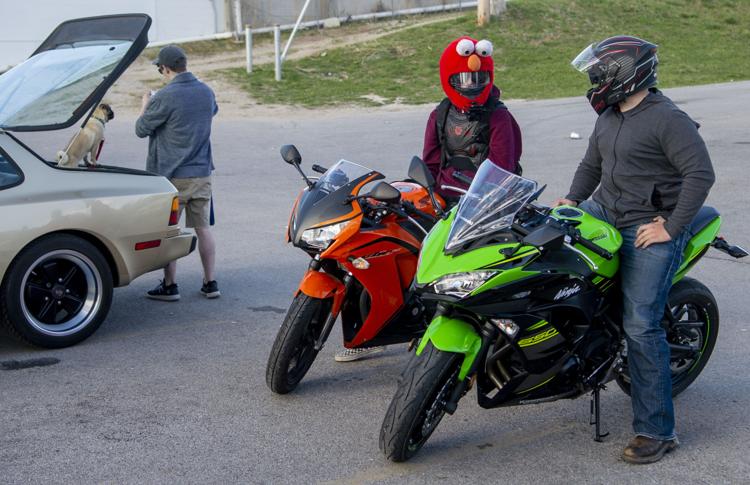 Billy's takeout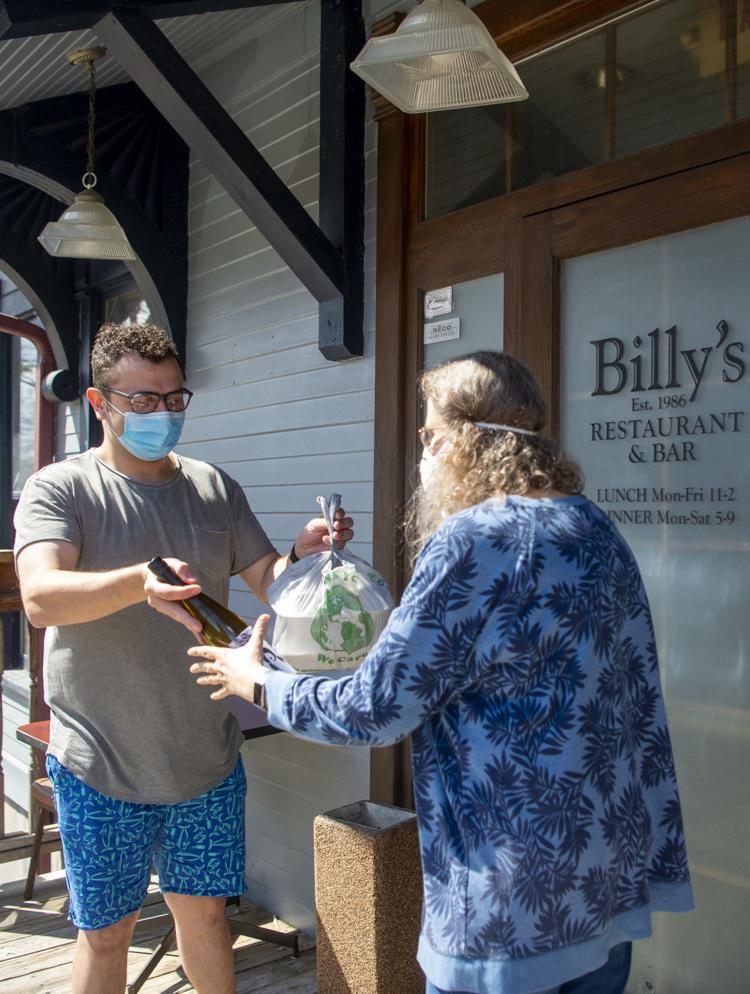 BikeLNK disinfecting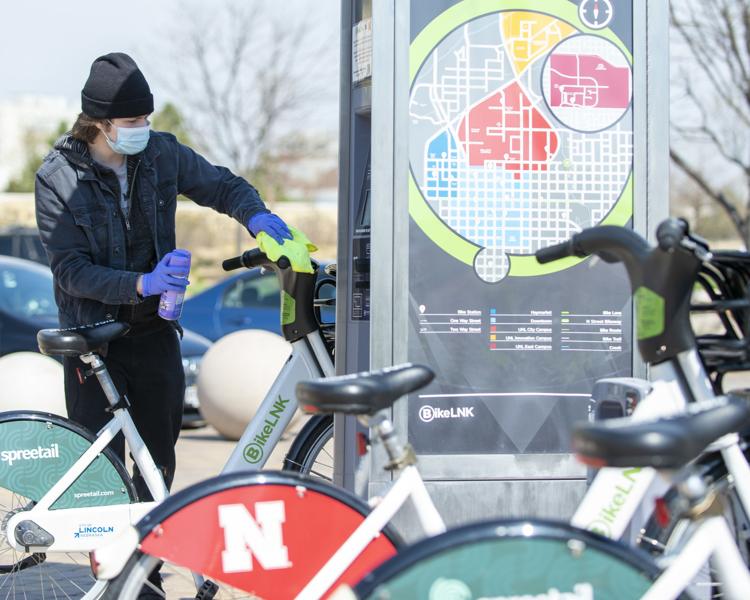 Dandelions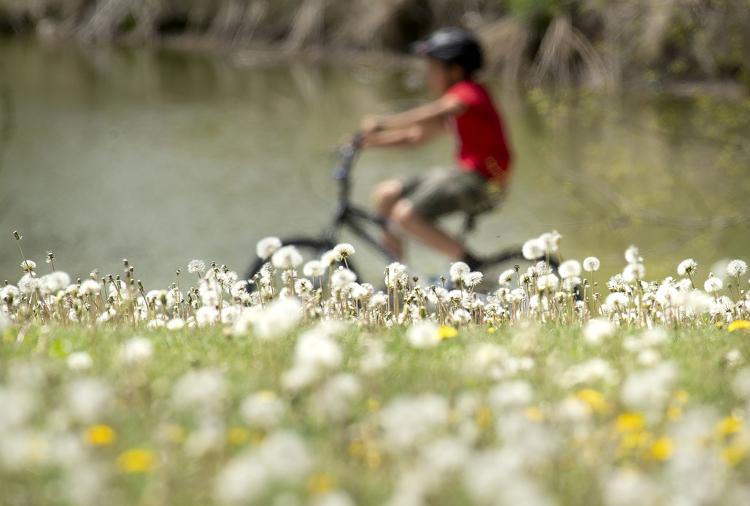 Puzzles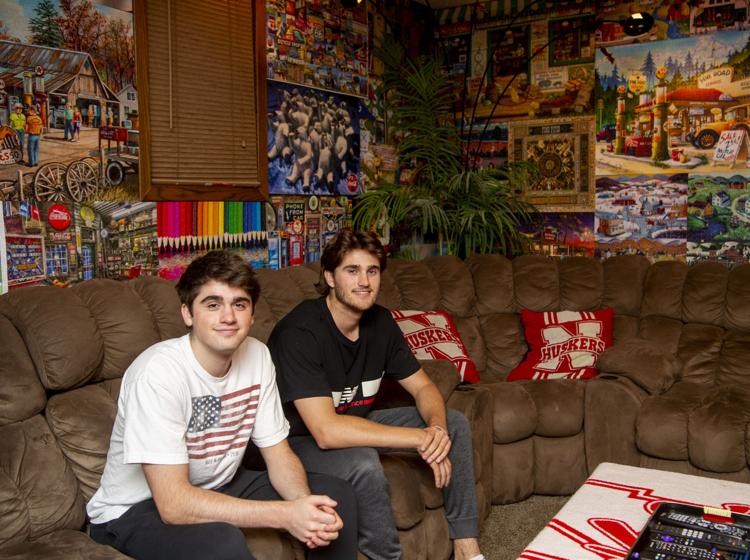 Bryan Mobile Testing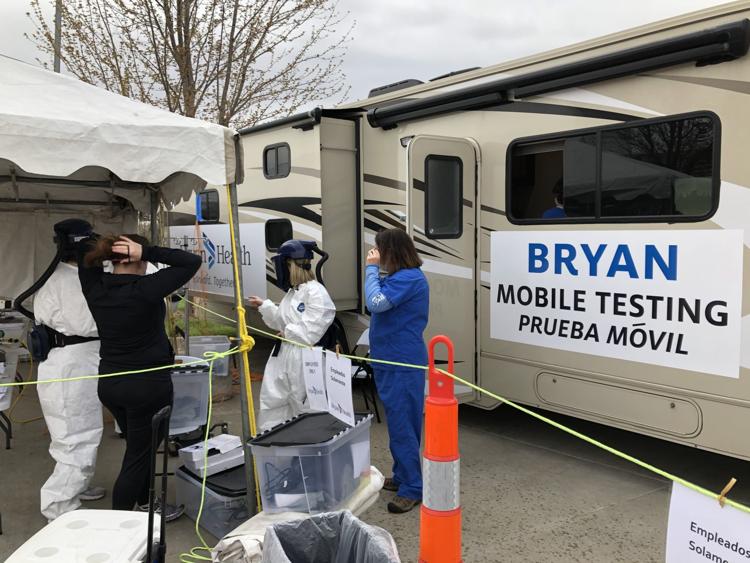 Former Cop Birthday Drive-by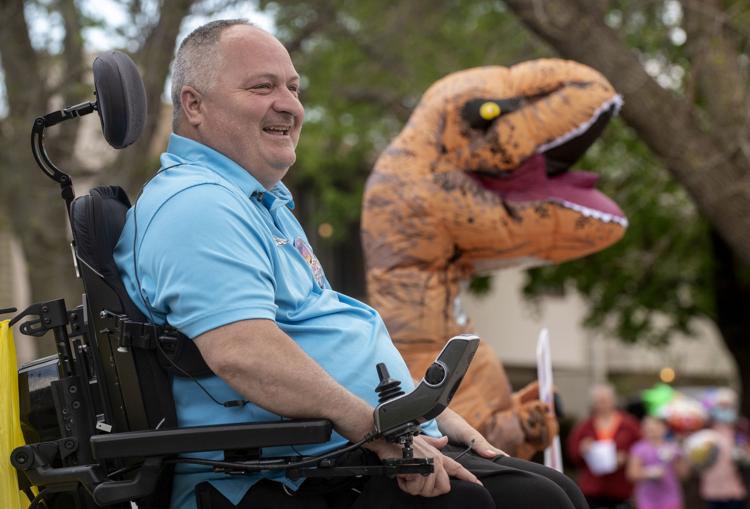 Masks For Truckers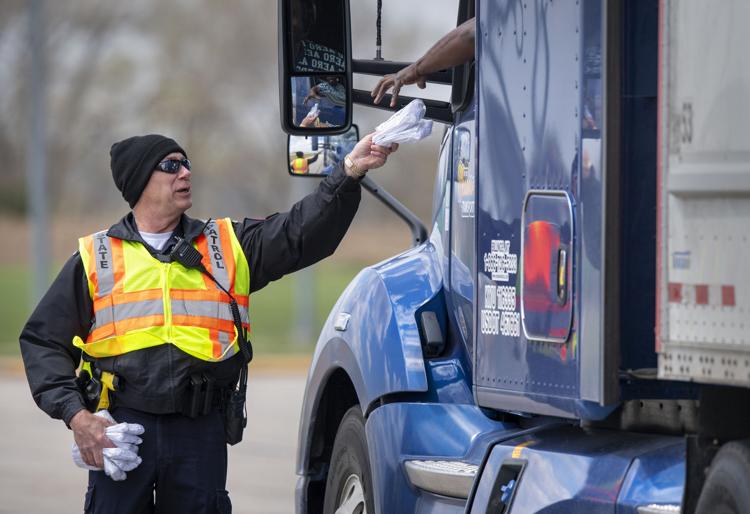 Hero Signs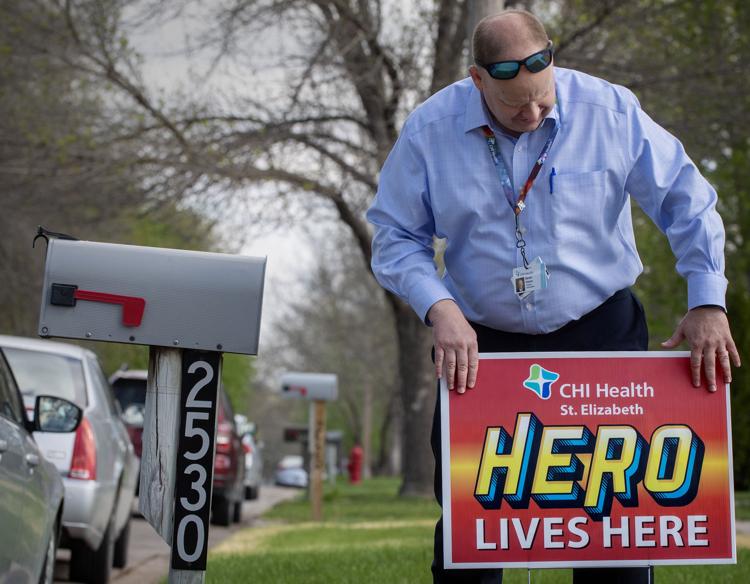 Marathon void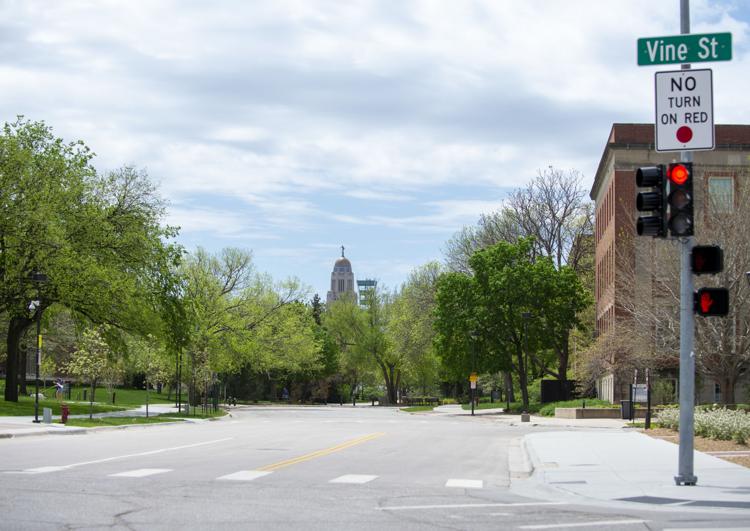 Art walk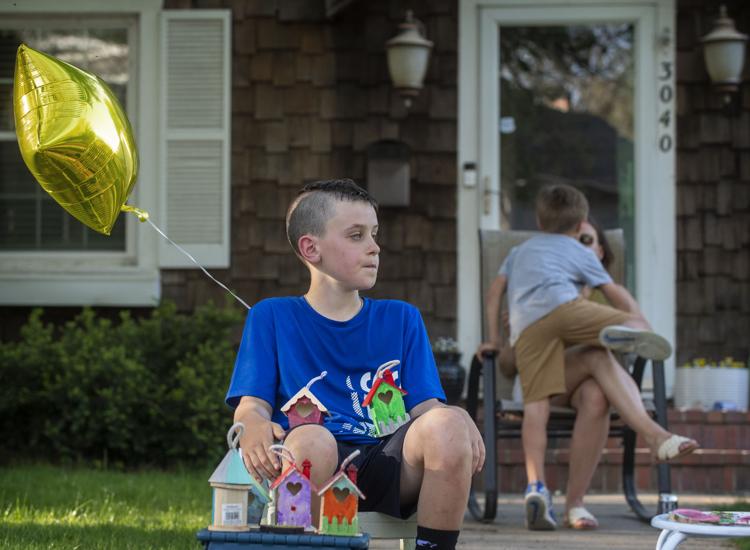 Gateway Mall, 5.1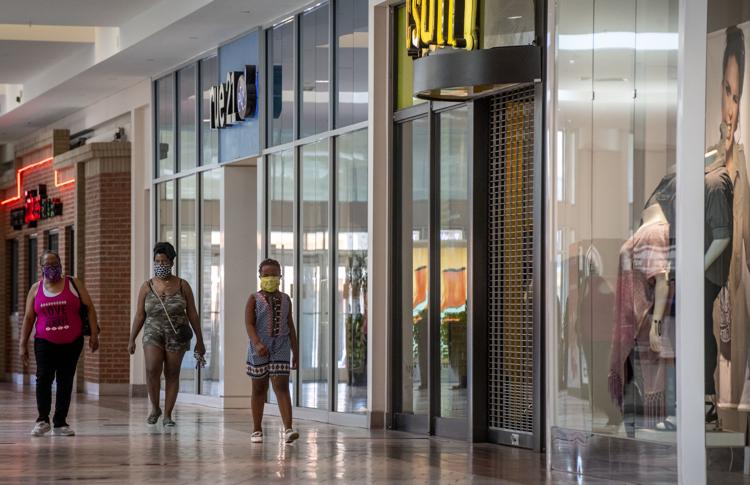 Gateway Mall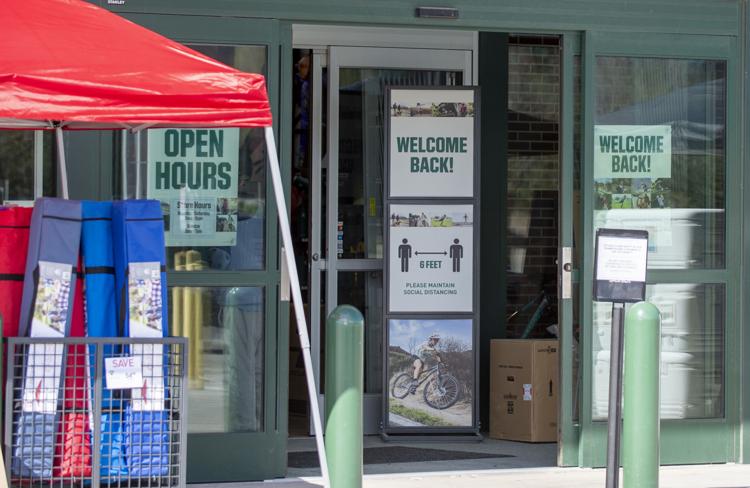 Drive-through parade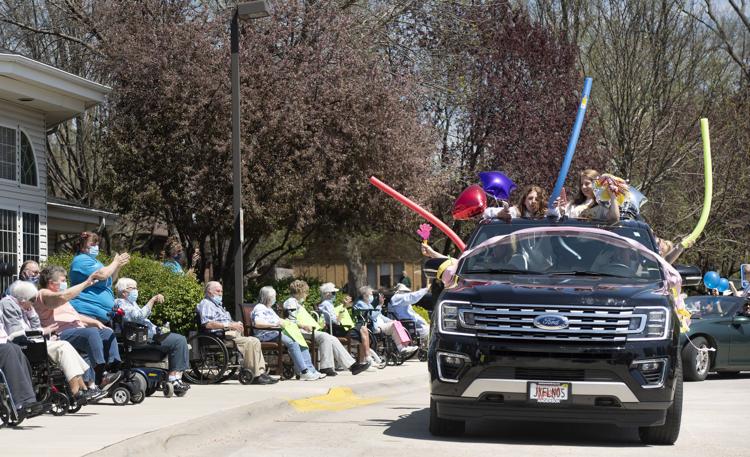 Drive-Thru Career Fair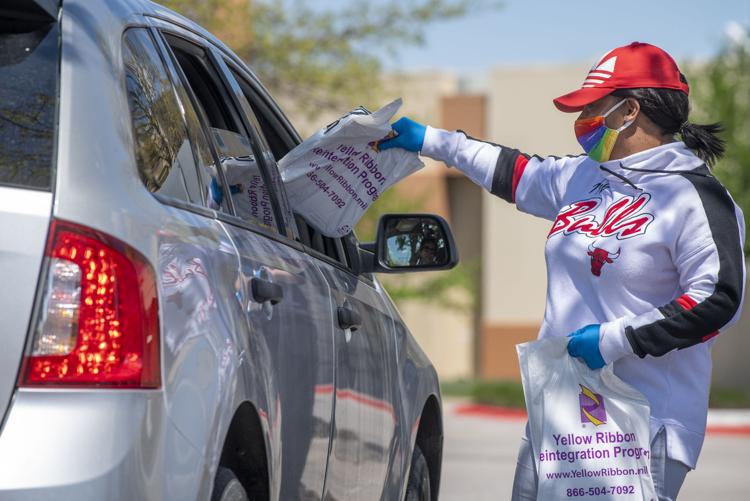 Super Saver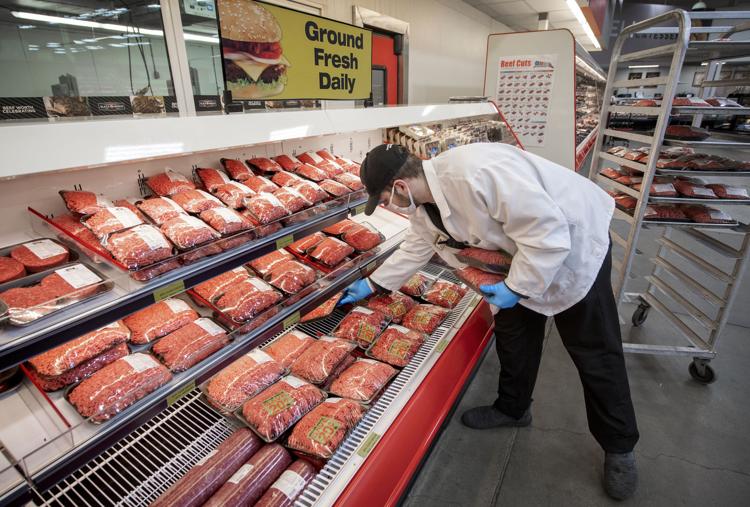 Wishtree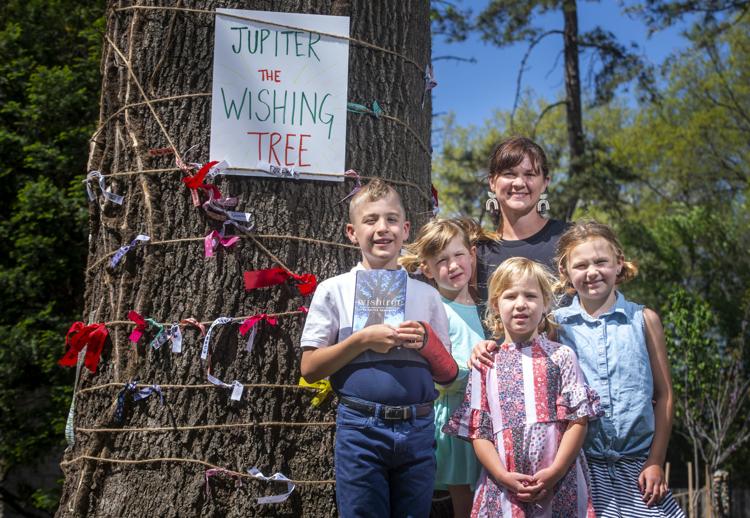 Center for People In Need food distribution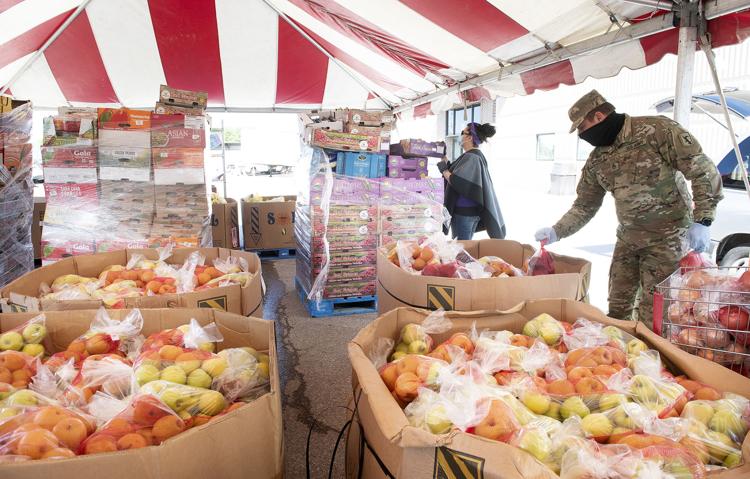 Restaurants Reopen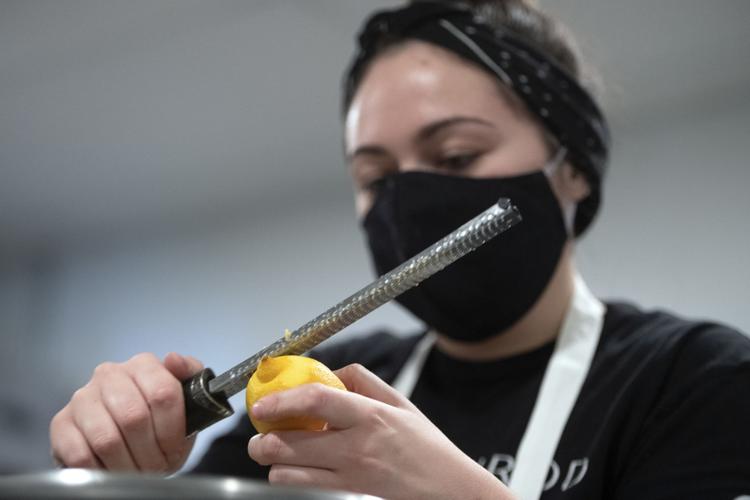 Test Nebraska site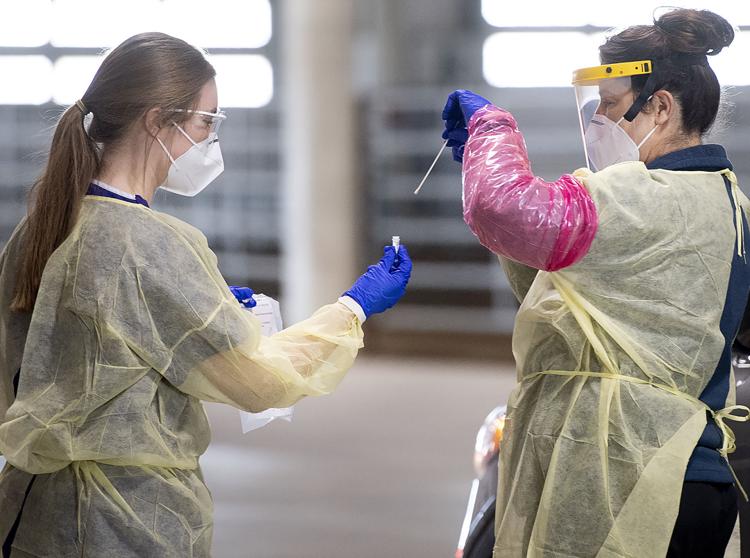 Selfie wall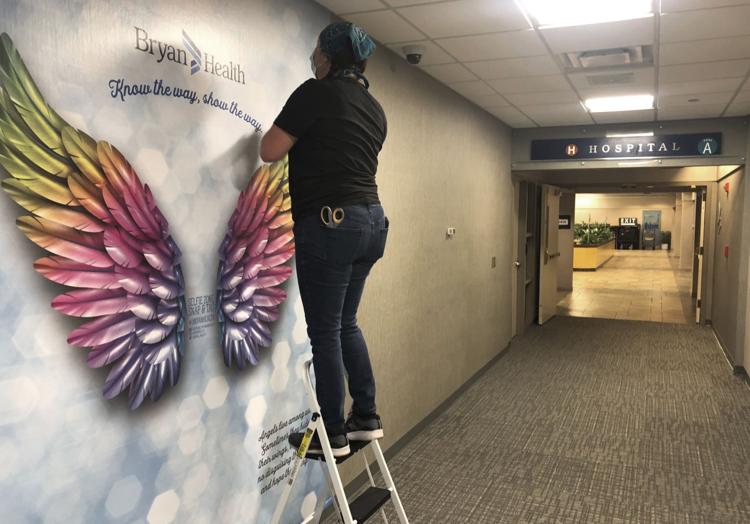 Mother's Day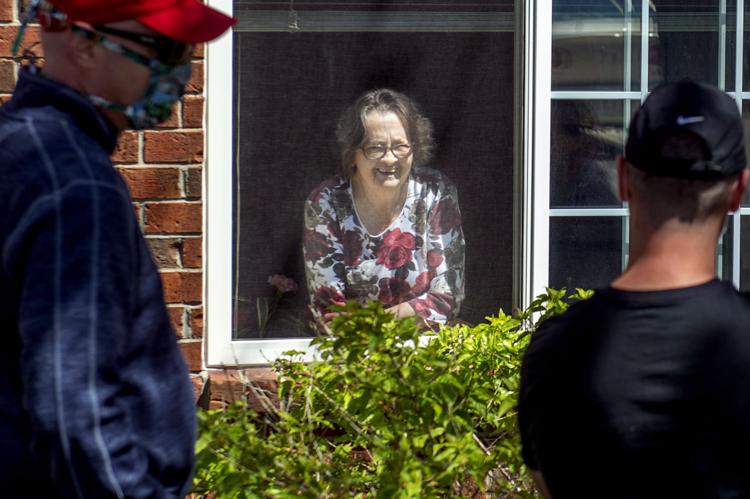 Reopening Hair Salon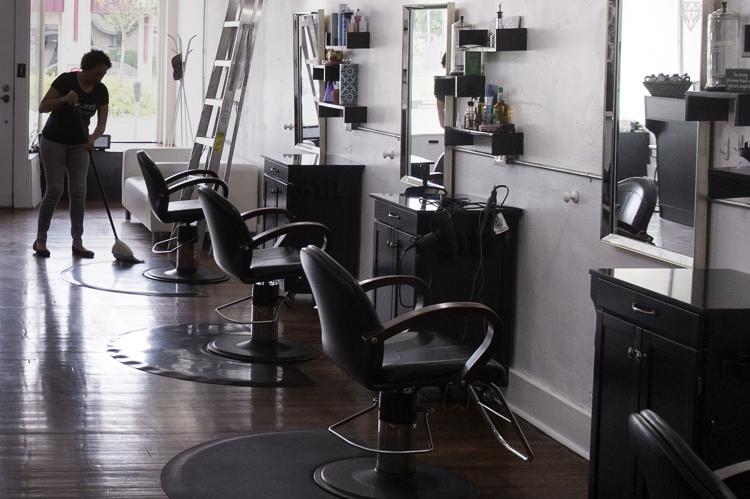 Corona Cruz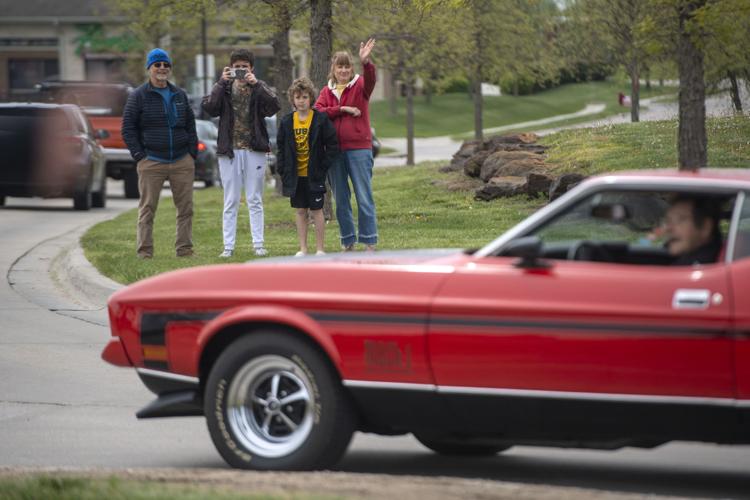 Lincoln Christian 2020 Seniors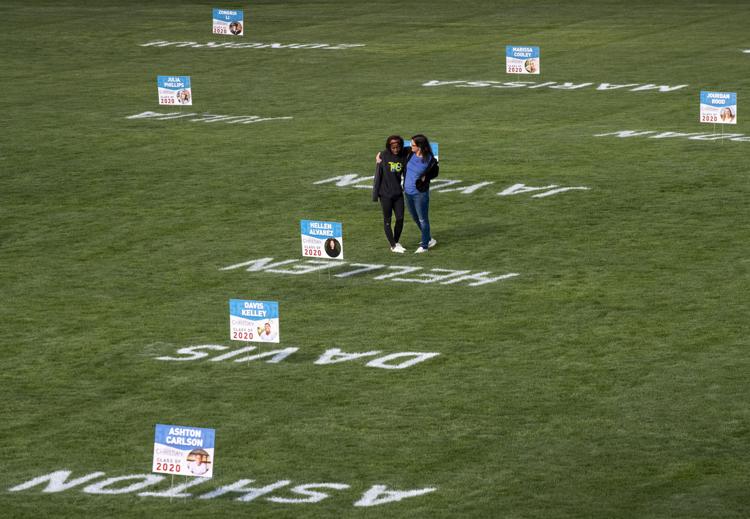 Lincoln reopening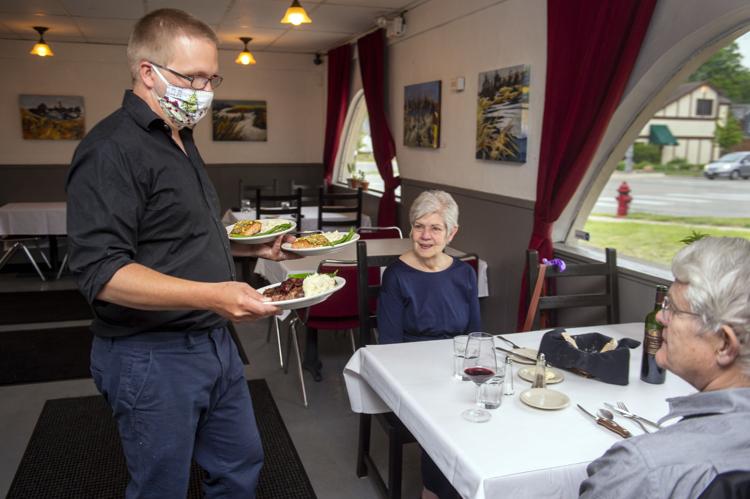 Lincoln reopening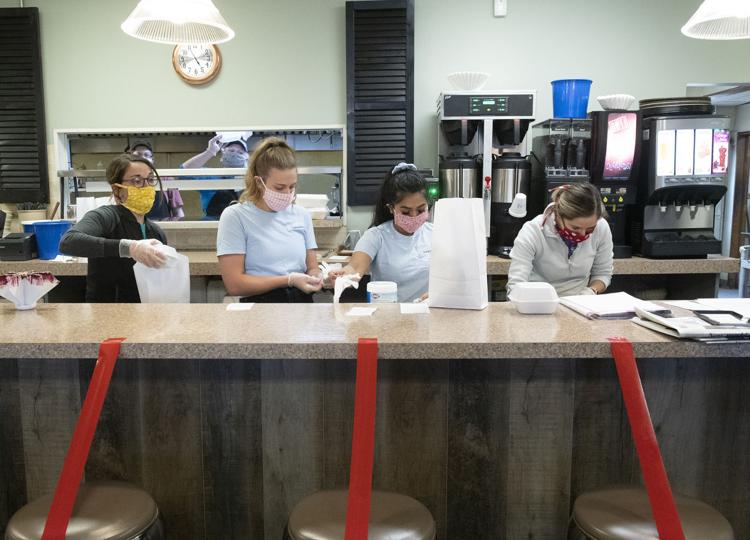 Signs on South 16th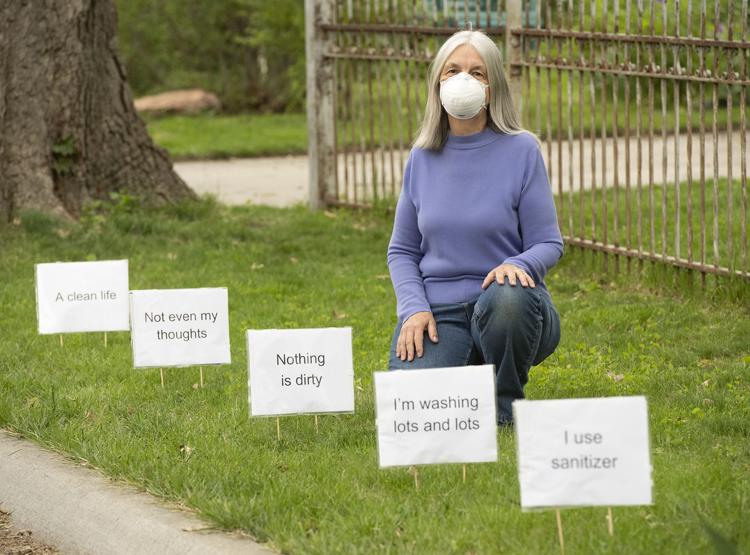 Election Day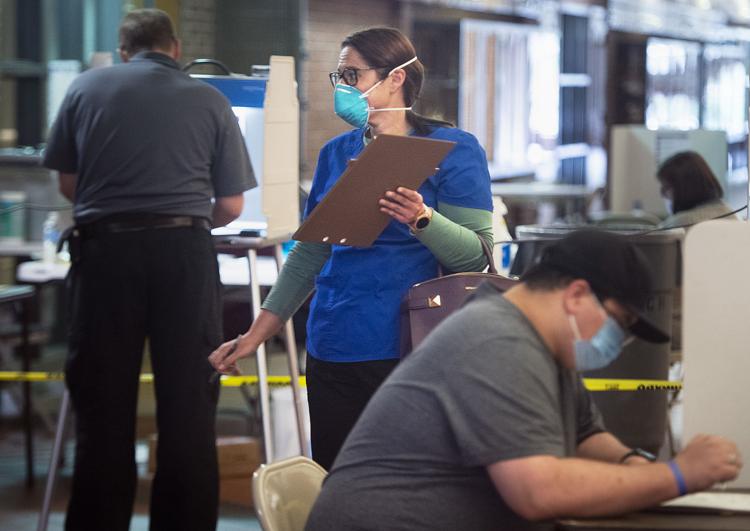 Parkview Christian Teacher Appreciation Day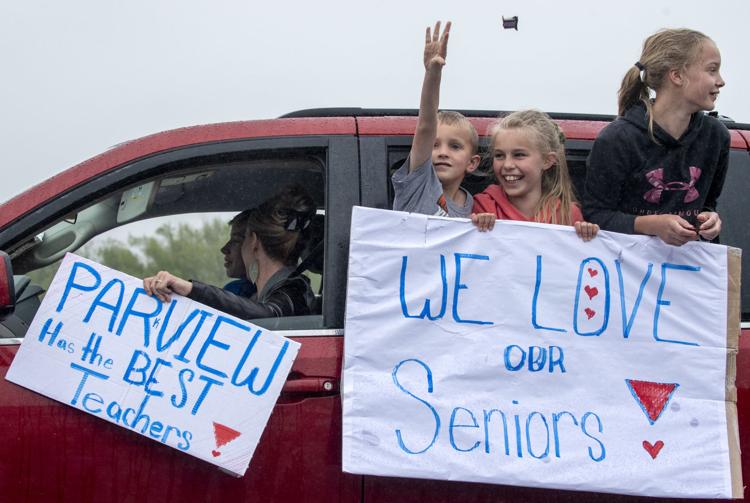 Michener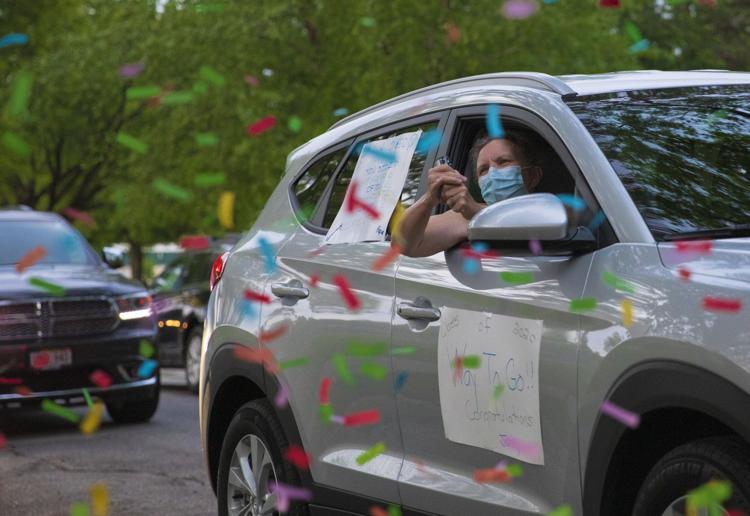 Memorial Day Weekend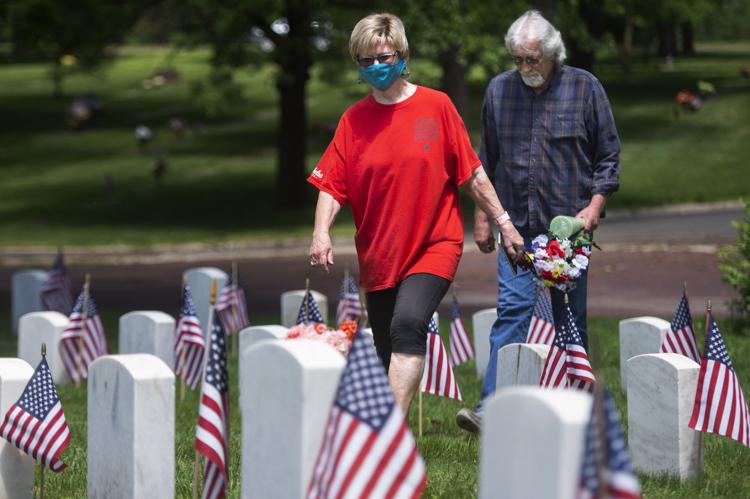 Memorial Day Weekend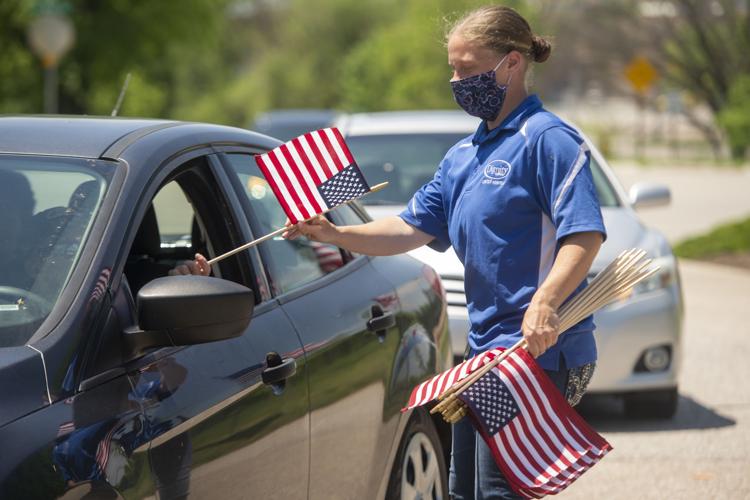 Lancaster County Courthouse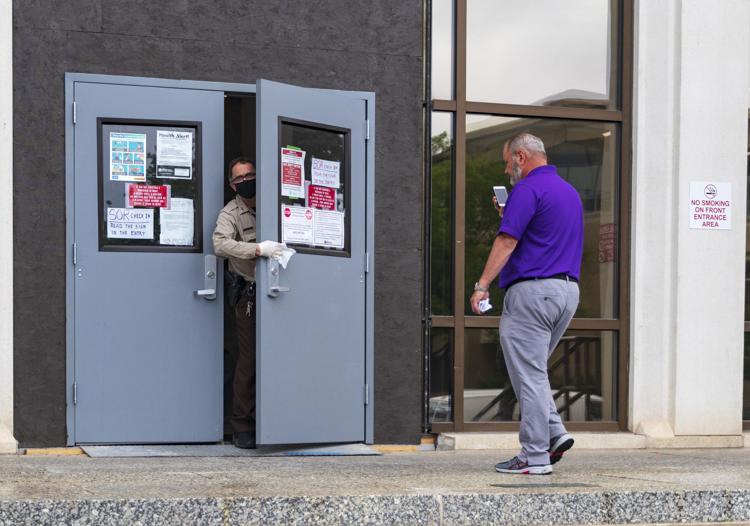 Campgrounds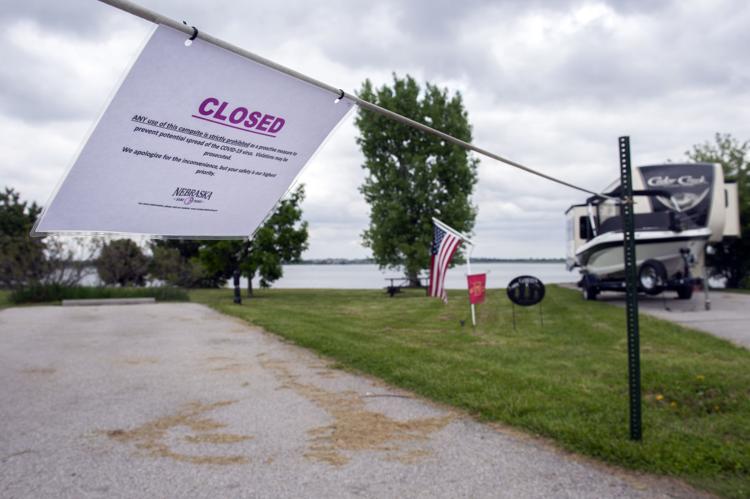 Church Social Distancing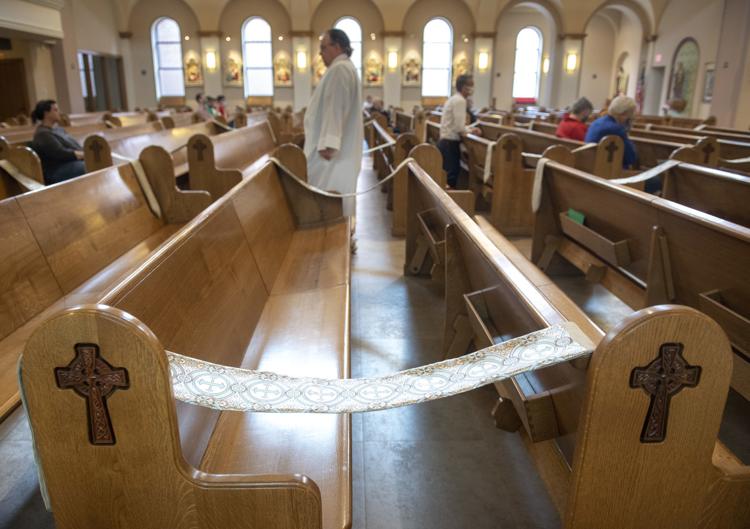 Boys and Girls Club food distribution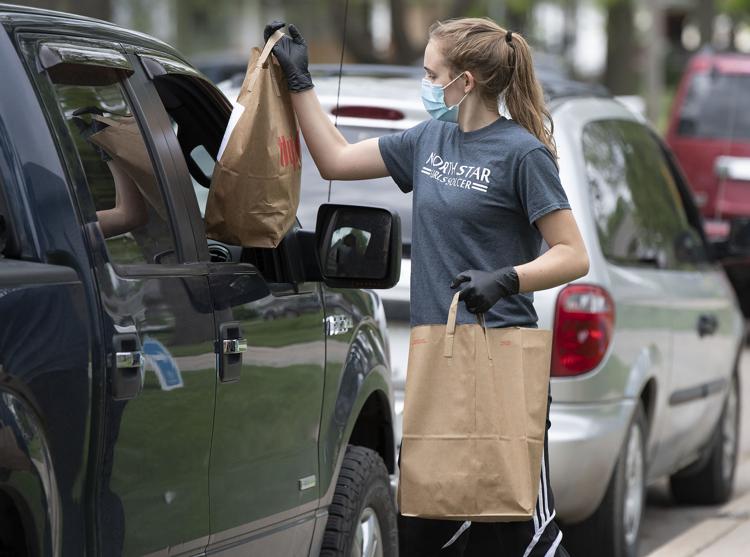 Children of Smithfield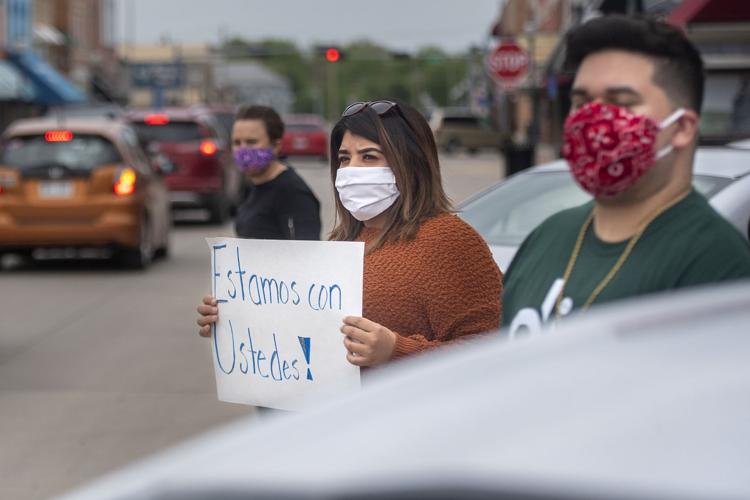 Farmers Market
Holmes Lake Manor Horse Visit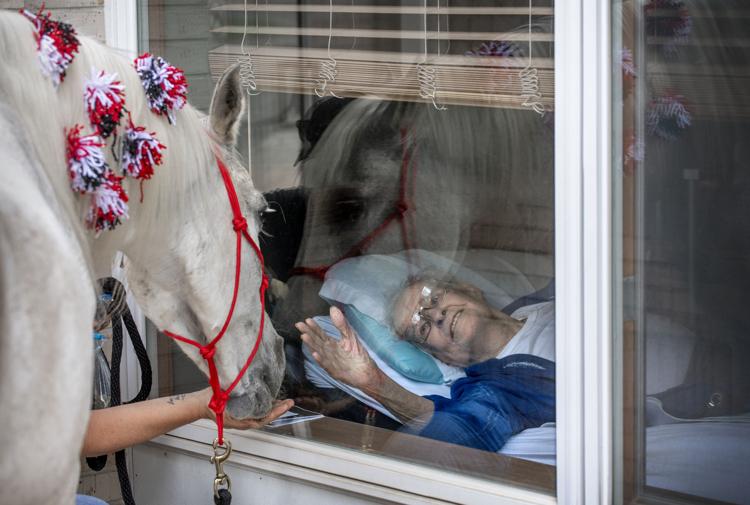 Test Nebraska
Bars Opening in Lincoln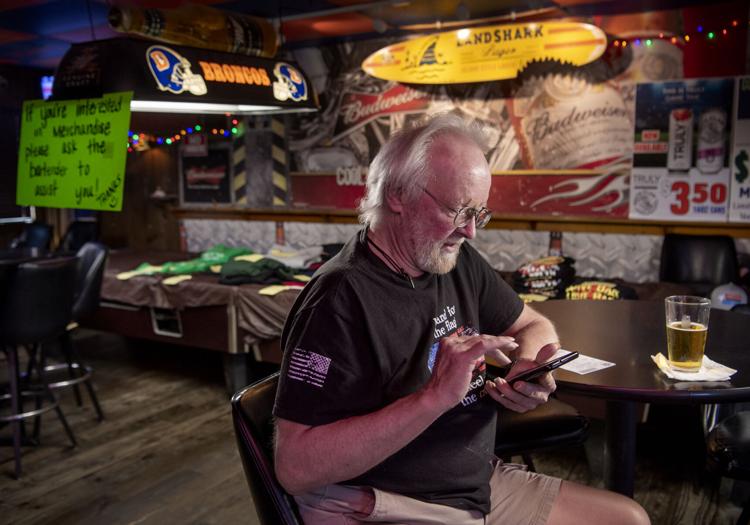 Eating Through the Pandemic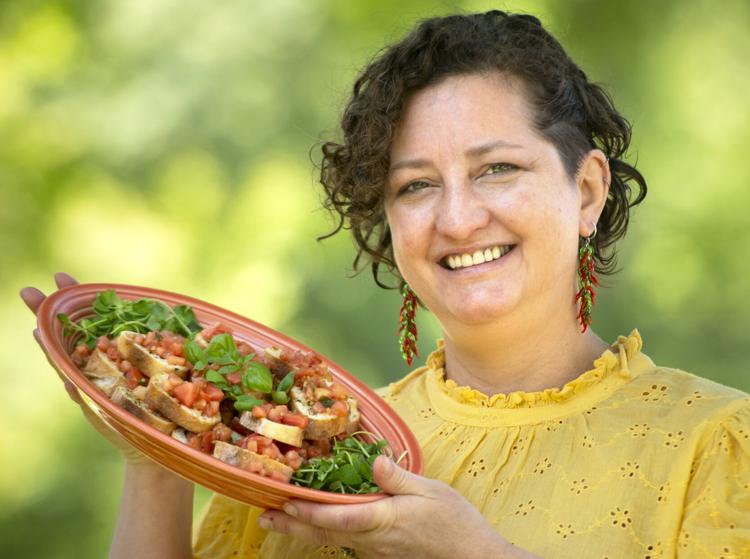 LPS Teachers Retirement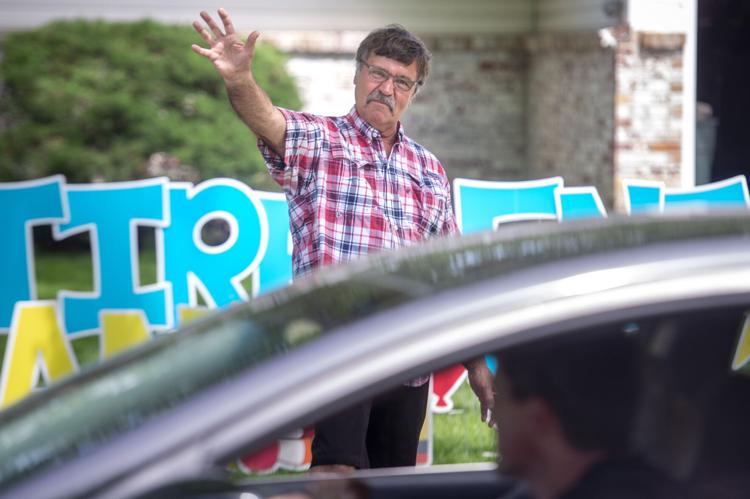 Eagle Raceway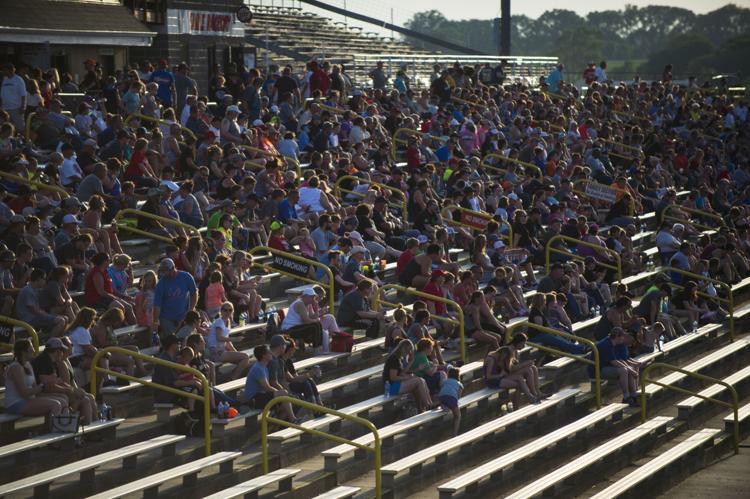 Outback closed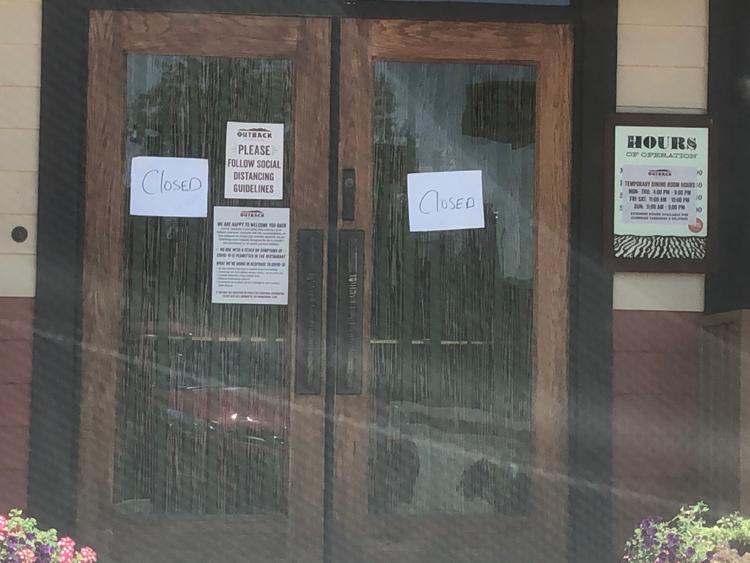 Eagle Raceway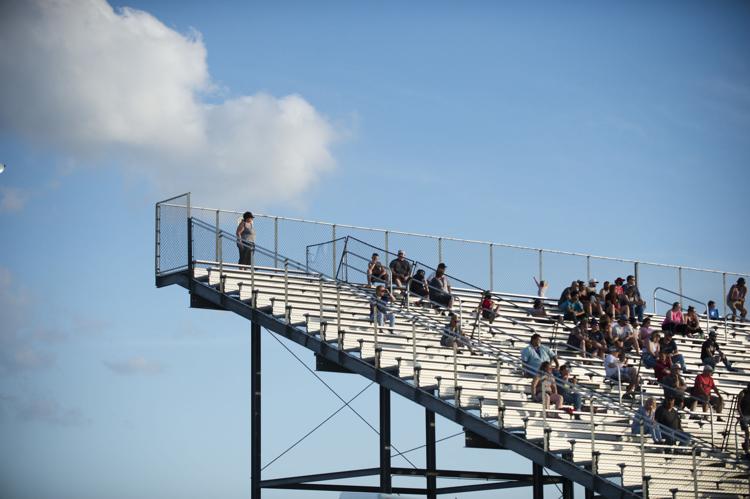 Judiciary Committee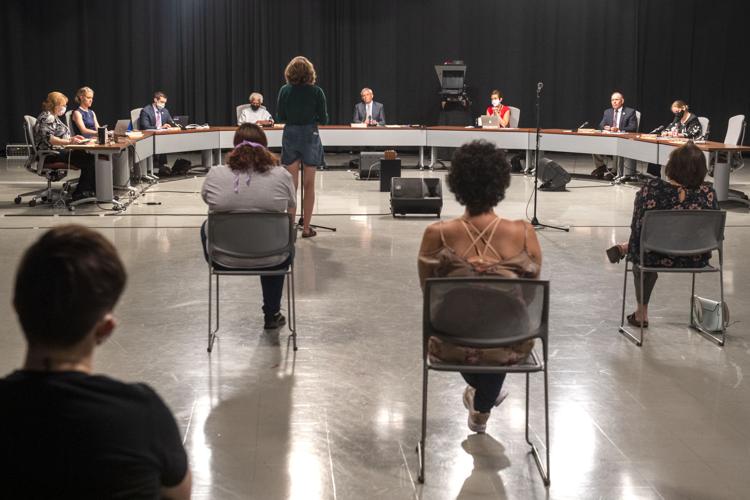 Pool Reopenings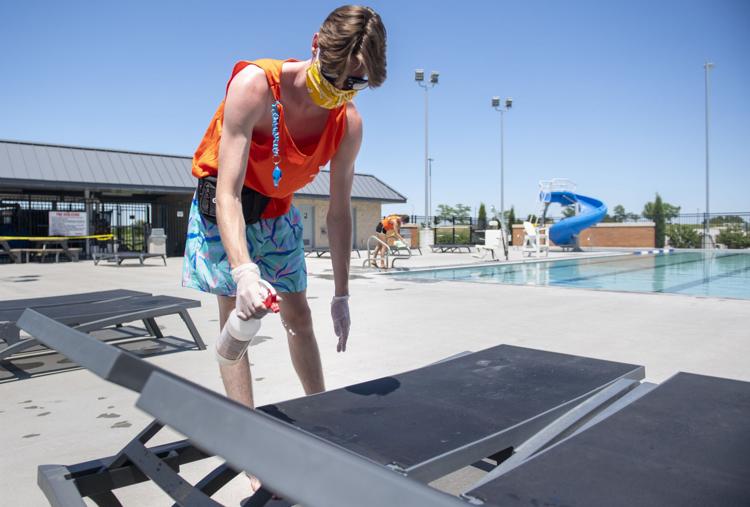 LP Fitness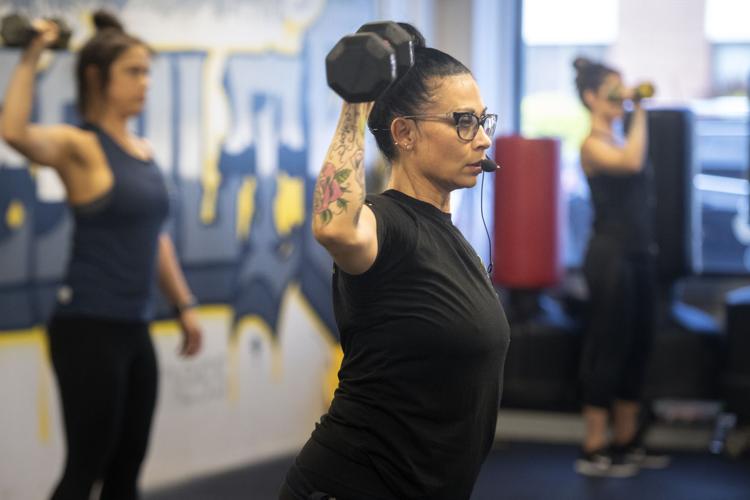 Music on the Move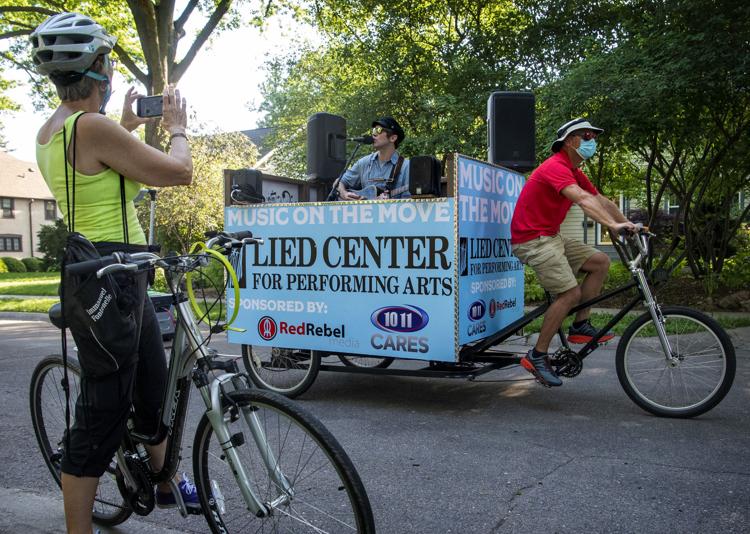 Legislative Chamber Dividers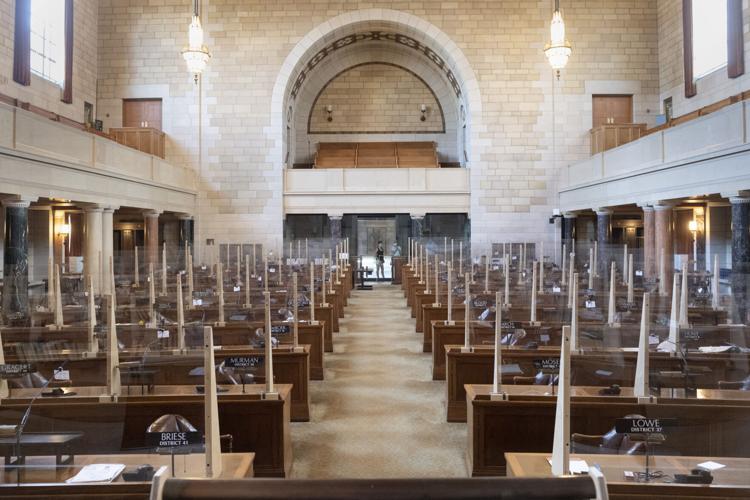 Shrine Bowl, 7.11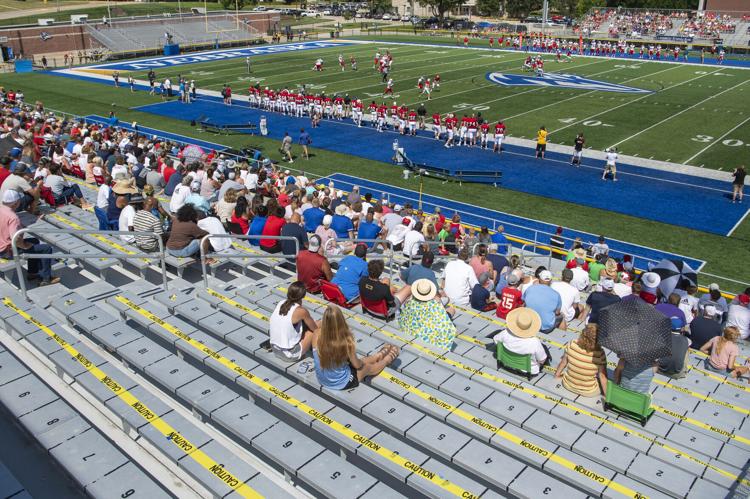 Make A Wish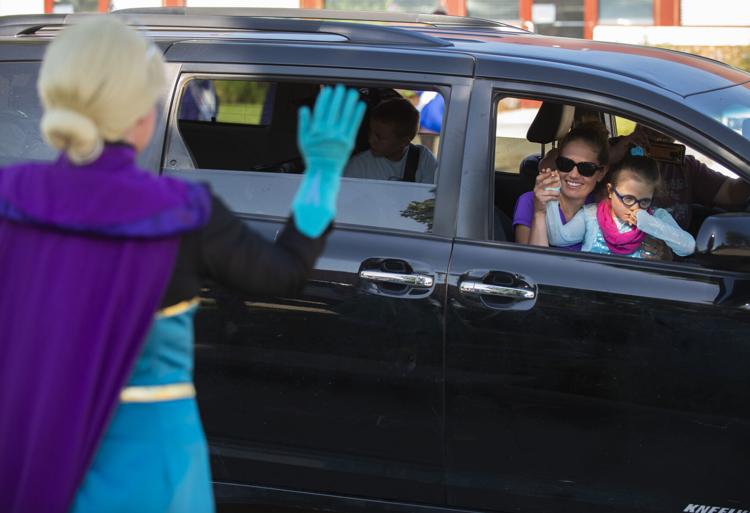 Community Garden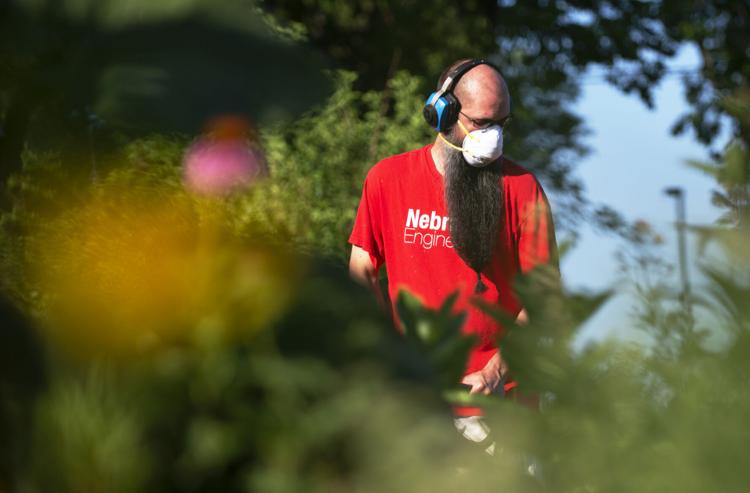 Girls basketball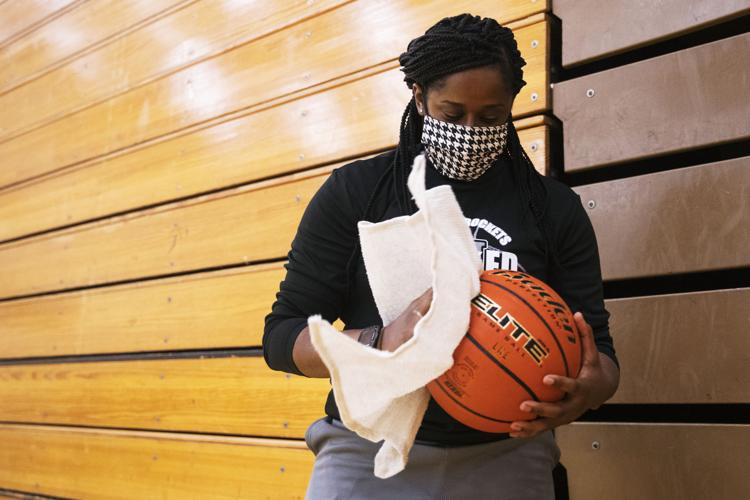 Masked Archie the Mammoth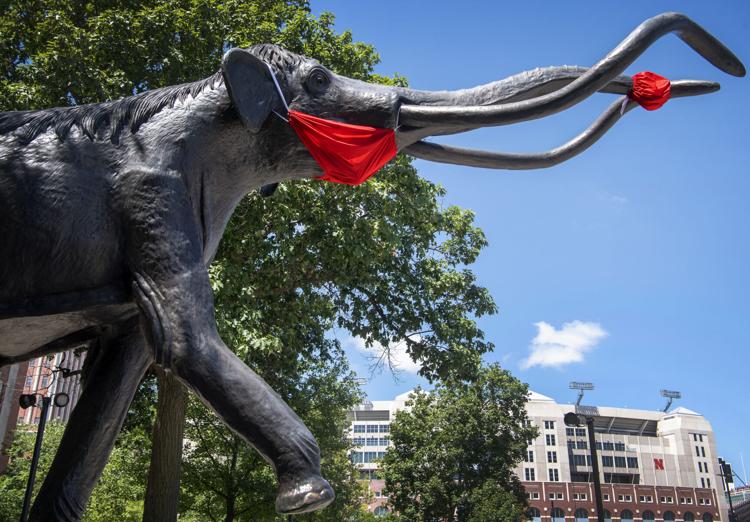 First Jury Trial in Four Months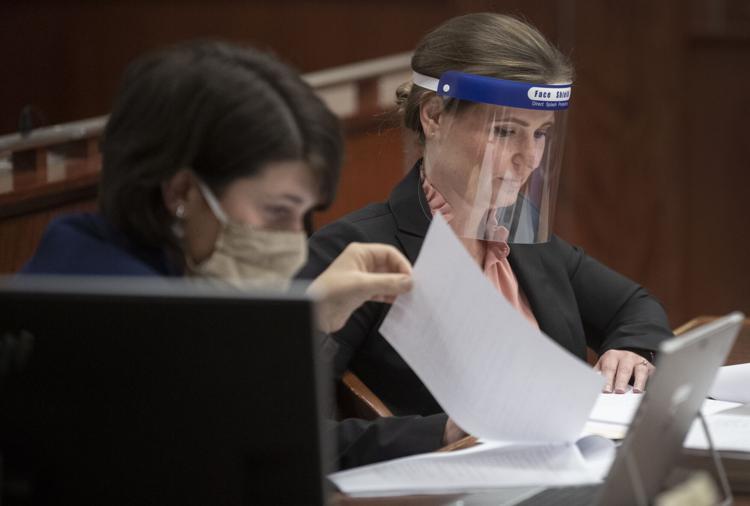 Lincoln Children's Museum Reopening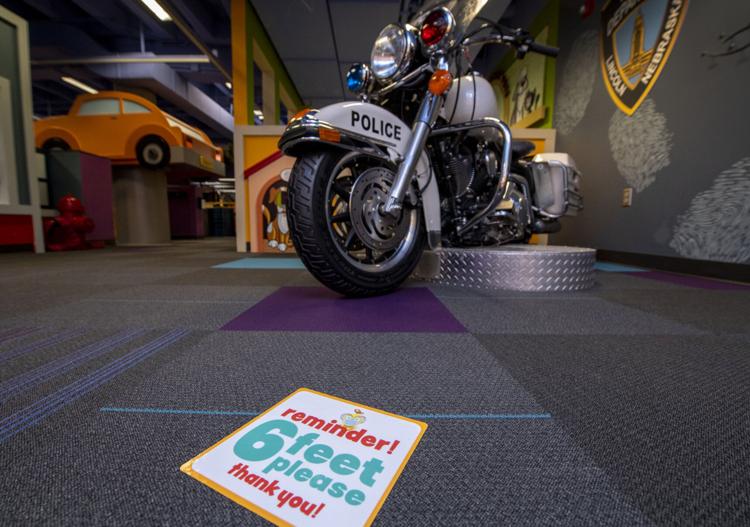 Community Learning Center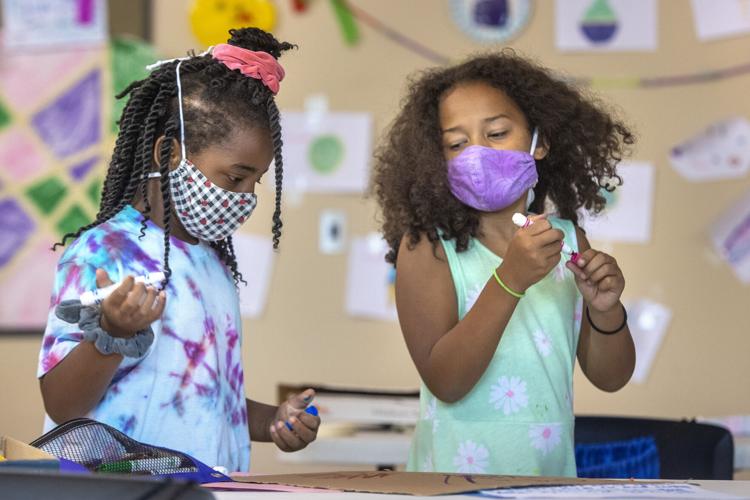 Lincoln Community Playhouse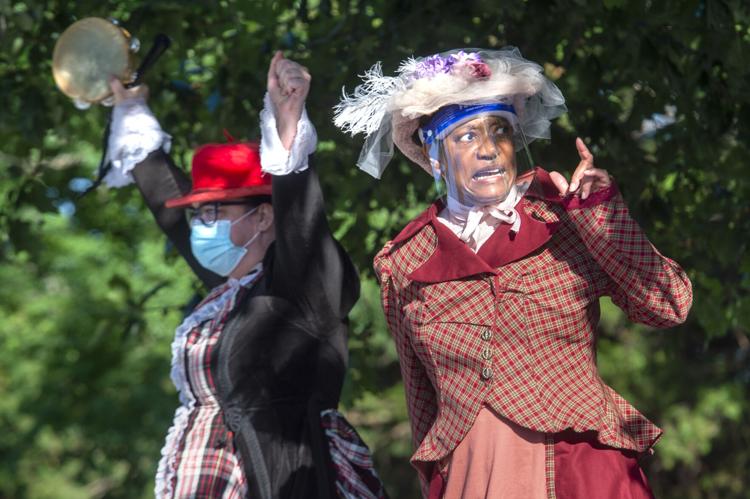 The Kindler Hotel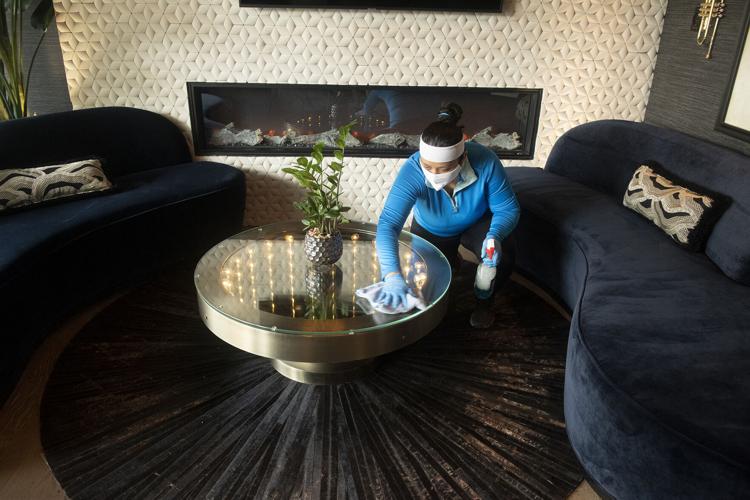 City Council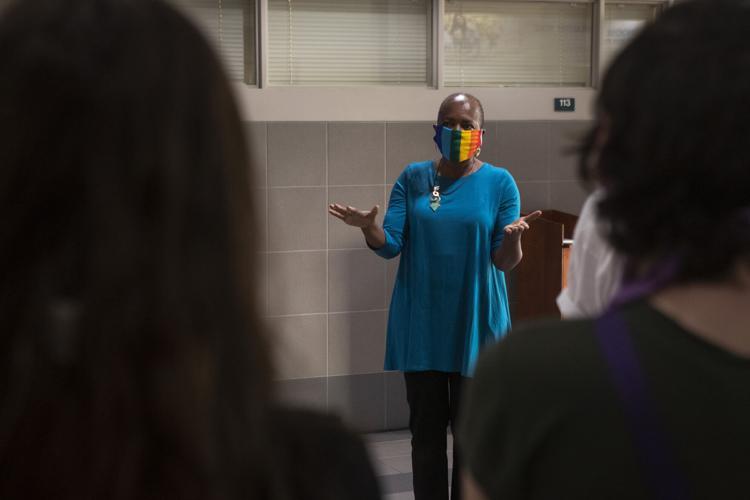 Garth Brooks Drive-In Concert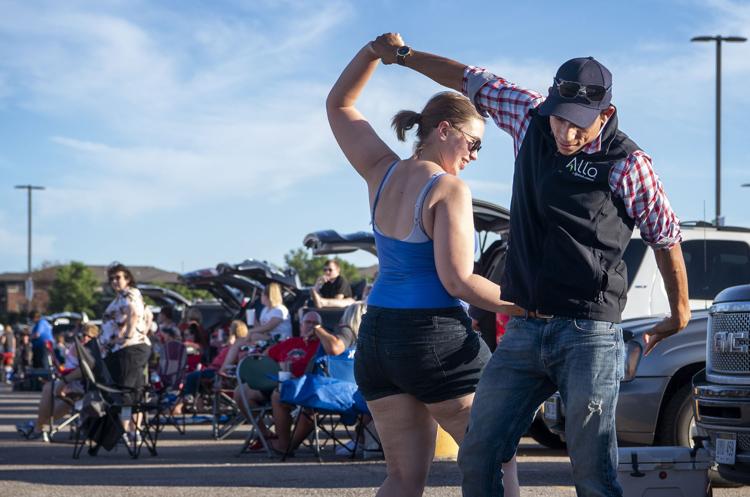 Stand in For Lincoln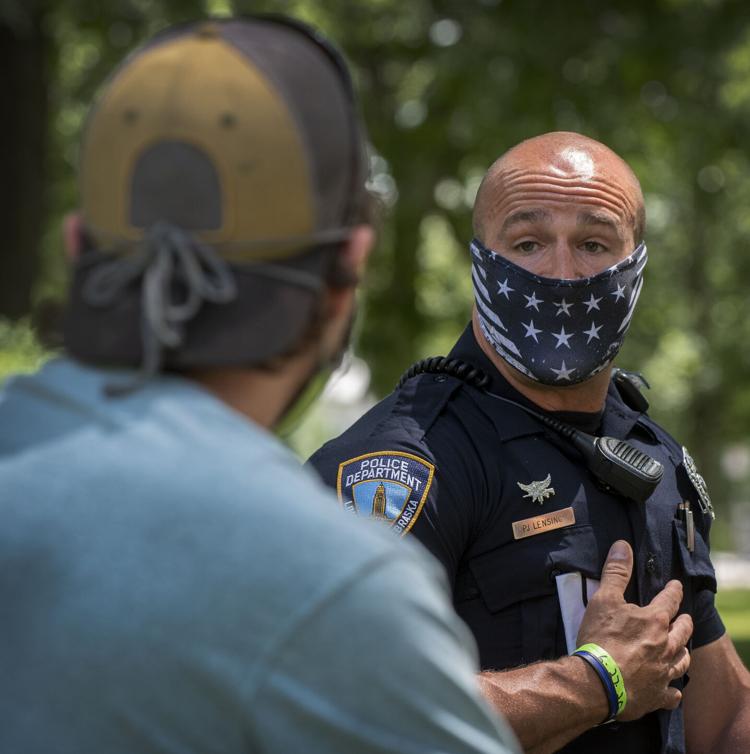 Night Court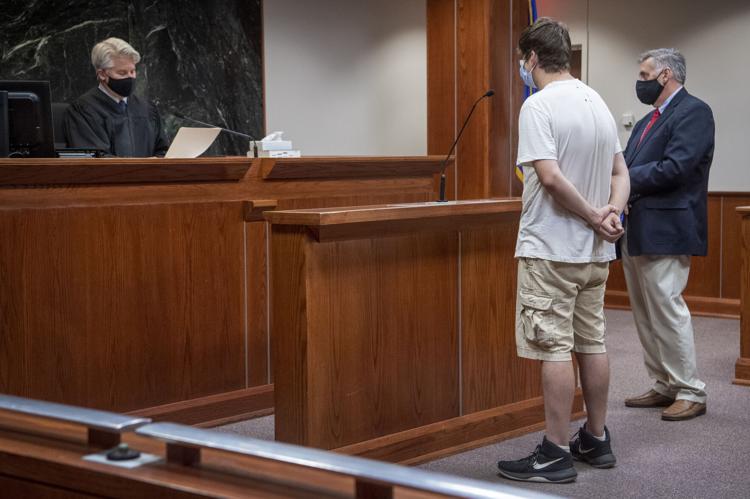 Chalk Art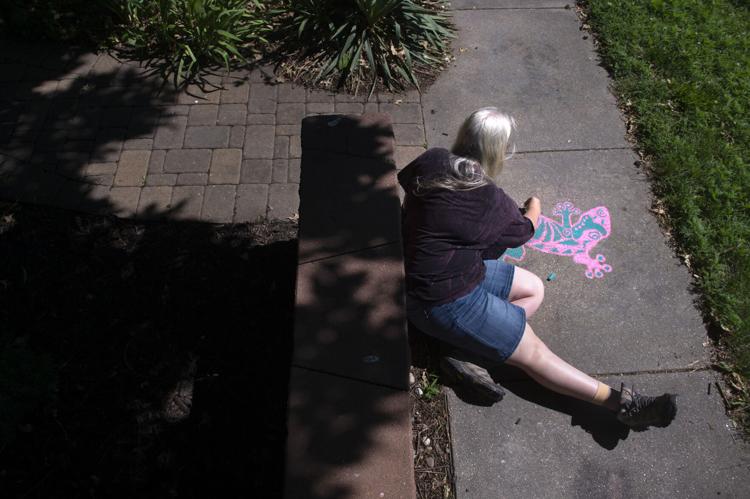 Push for Peace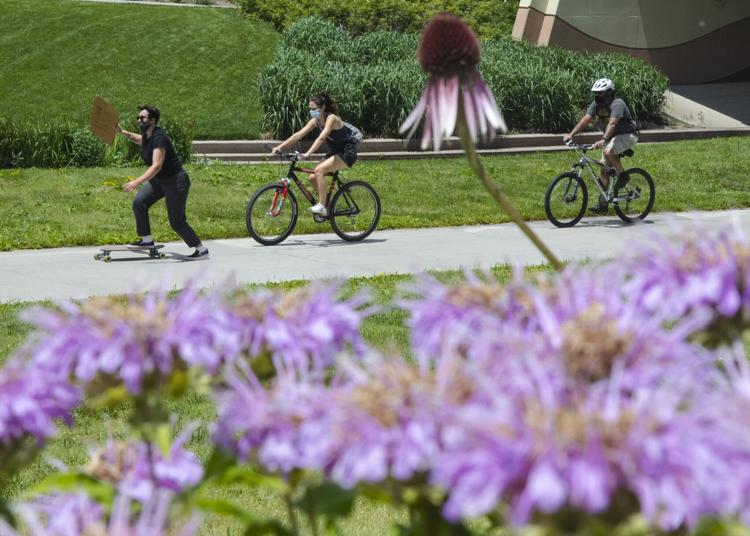 Naturalization ceremony