GOTHENBURG — The hardships of almost biblical proportions faced by Grace Koubek for the past six months made attending college and other common activities almost impossible.
COVID-19 safety issues required the 20-year-old University of Nebraska at Kearney senior to shift to mostly virtual learning. Safety issues also changed her jobs as a Jersey's Sports Bar and Grill server and a New West Orthopedics and Sports Medicine physical therapist tech.
On April 21, she was diagnosed with acute myeloid leukemia. "For three or four weeks before that, I was really, really sick," Grace said.
A COVID test was negative. Doctors in Kearney and North Platte suspected pneumonia or some type of infection. Back home in Gothenburg, "I was at the point that I couldn't even take care of myself," she said.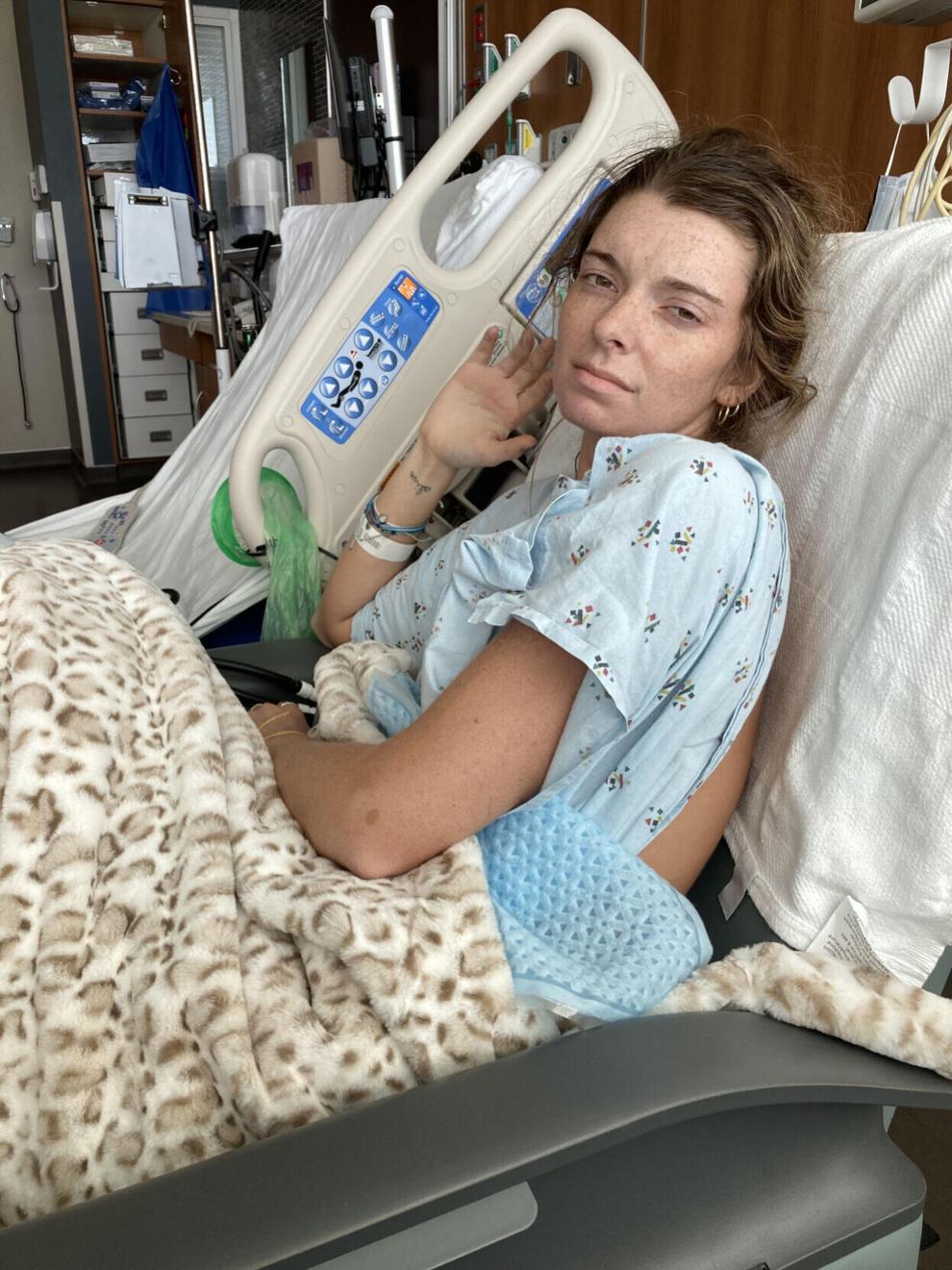 Her dad, Shanon Koubek, took her to the Gothenburg hospital's emergency room, where a blood test finally confirmed leukemia. Calls were  made to Midwest hospitals, where most cancer centers were nearly full.
Grace was flown by Air Care helicopter to CHI Good Samaritan in Kearney. Two hours into testing there, the call came that the University of Nebraska Medical Center had a bed for her.
An extremely ill Grace was loaded into the Air Care helicopter again for the trip to Omaha. "They knew it was leukemia. They just didn't know what kind it was," Grace said. "I also had pneumonia."
After her vital signs were stabilized in UNMC's intensive care unit, she had two chemotherapy treatments over the next six weeks.
They triggered nearly every possible side effect. "I lost most of my hair and I was nauseous. I couldn't hold anything down," Grace said. Transfusions were required to maintain her blood counts and she was so weak she needed help with everything.
"My dad was there the whole time. With COVID, the rules allowed only one visitor," she said. Shanon is a Nebraska state trooper based in North Platte.
Family and friends cheered her up by standing outside her hospital room window holding message signs.
"Coming home helped a lot. It really cheered up my mood. We'd go on walks a lot. Dad bought a boat and went boating and fishing," said Grace, a self-described outdoor girl who lists hunting, fishing and other sports as her favorite activities. She also paddled a kayak at Lake Helen near her family's Gothenburg home.
She returned to UNMC June 10 for the first of four more planned chemo treatments. She had additional "weird side effects" such as burns on her skin, eye hemorrhages and intestinal inflammation.
Even worse
After struggling through two more chemo sessions on July 19 and in late August, Grace developed a life-threatening complication: sepsis.
"The chemo caused what is called chemo belly, causing the intestines to swell," she explained. "Mine broke open." Air Care flew her from Gothenburg to UNMC for surgery and infection treatment. She was hospitalized for two weeks.
A bone marrow biopsy on Thursday in Omaha will determine if she is cancer free. If any cancer cells remain, she will take another chemo treatment as pills.
Grace's 18-year-old biological sister, Natalie — she also has two adopted siblings — is being tested as a possible bone marrow transplant match.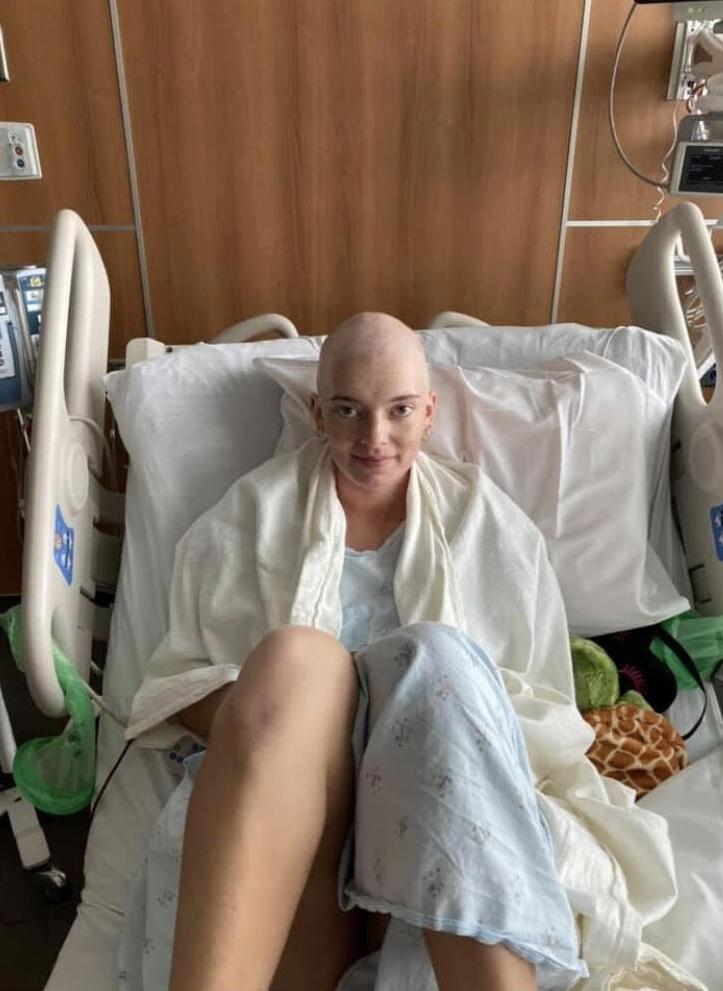 COVID-19 continues to be risk. "I have to be real careful," Grace said. "I couldn't be around people for two weeks after chemo because of my weak immune system. My family knows to steer clear of sick people. I haven't been able to go out into public places or where there are big crowds."
Only the latest emergency
The abdominal surgery was the second time Grace was in Omaha for a serious operation. A hole in her heart was repaired in March 2014 at Children's Hospital.
That young heart had been broken three months earlier.
On Christmas Eve 2013, her mother Tori Ann Koubek died suddenly at age 35. Grace was 13 and her siblings were 11, 10 and 6.
"Mom passed away from hypertropic cardiomyopathy in December. Dad wanted the rest of us to get checked," Grace said. That's how her heart issue was found.
Back to UNK
Leukemia and intestinal surgery prevented her from meeting an original goal to graduate from UNK this December. Grace said she caught up on some virtual classes during the summer and now hopes to get her bachelor's degree in exercise science next May.
The 2018 Maywood High School graduate said UNK is a good fit, not too big or too small. "I feel like everyone watches out for each other and you always are taken care of. I have enjoyed every bit of my experience at UNK," she said.
Grace plans to return to Kearney in November, where she and five other women — current and past UNK students — have rented a house the past two years.
She will continue online classes for the rest of the fall semester and hopes to attend some in-person classes during the spring semester.
Grace had planned to be vaccinated for COVID-19 recently, but that has been delayed for about a month. She will continue to wear a mask until she's sure her immune system is fully restored.
Another goal is to regain the 30 pounds she lost since April.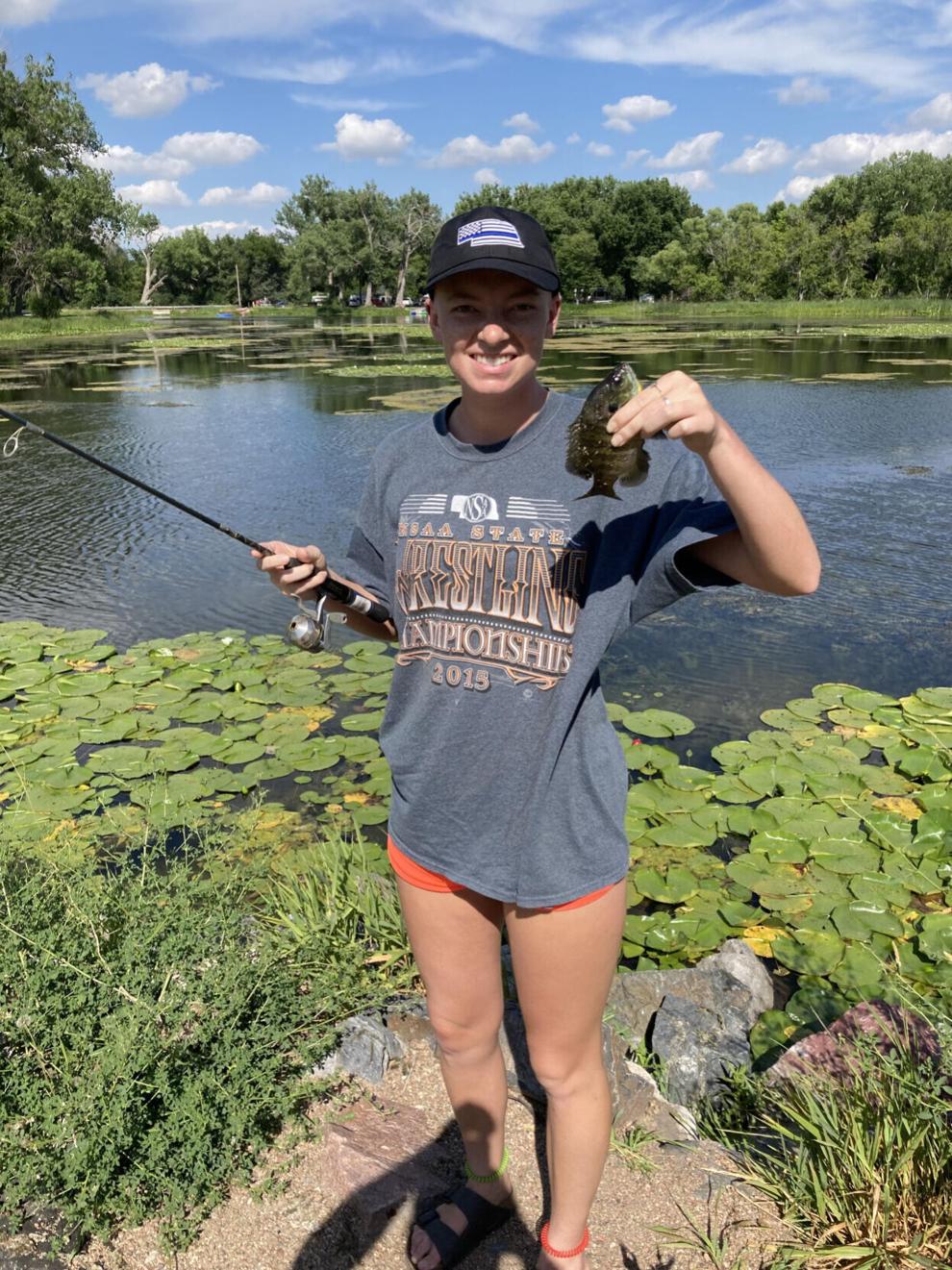 Keeping the faith
Grace already is sharing her story as a leukemia and Lymphoma Society resource for teens and young adults battling cancer.
Faith has sustained her and her family. "Praying is very important to us. I don't think I would have gotten through everything without family and friends to talk to and to guide me through this," she said.
Some prayers have been more difficult than others. "I kinda did have a conversation with God on why all this has happened to me," Grace said. "I talked to my dad and he said God wouldn't allow this if he didn't think I could handle it."
Another source of comfort has been the Bible verse Isaiah 43:2: "When you pass through the waters, I will be with you; and when you pass through the rivers, they will not sweep over you. When you walk through the fire, you will not be burned; the flames will not set you ablaze" (NIV).