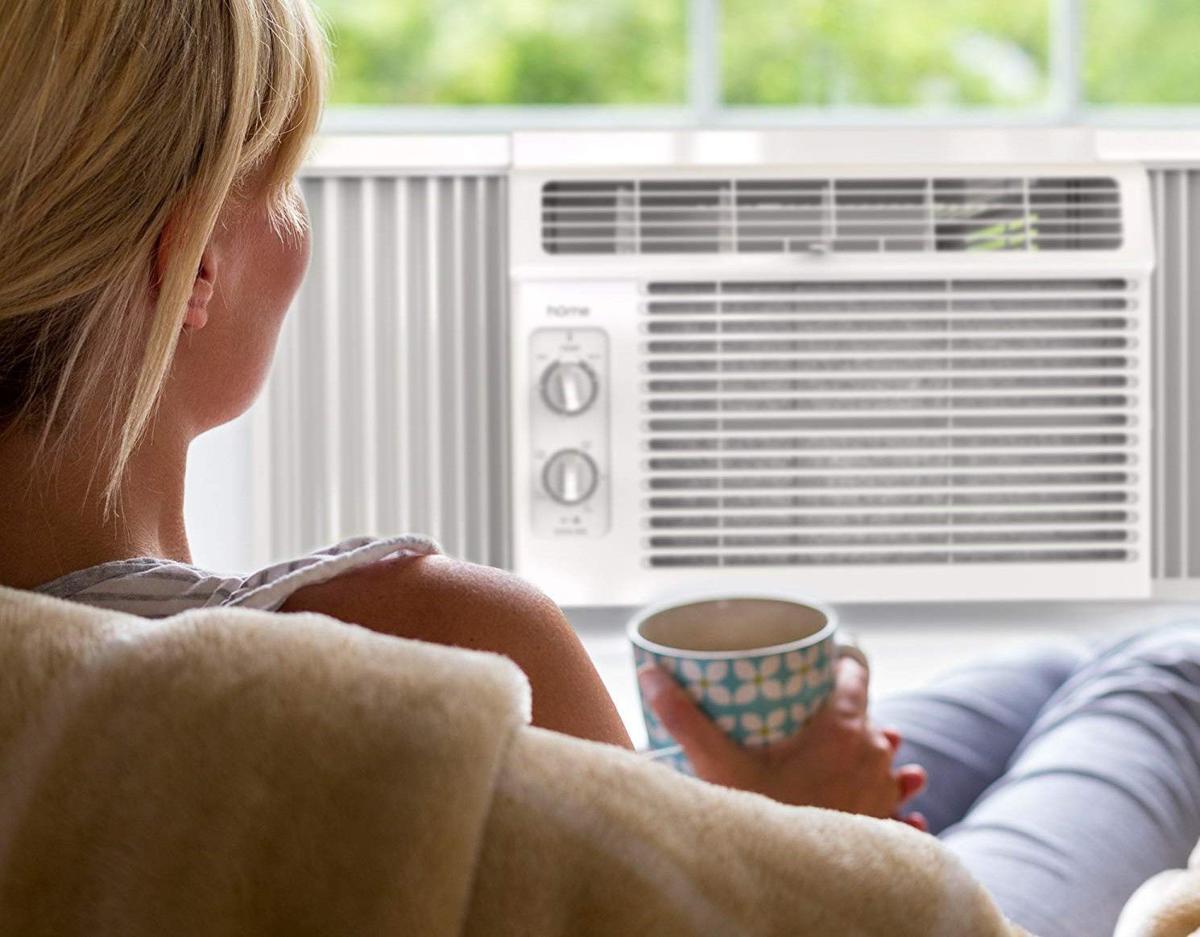 If you live in an older home or apartment, central air conditioning isn't always a given. On 90-degree days, you don't have to suffer through the heat or spend hundreds of dollars on a window A/C unit to stay cool. This quiet and compact window A/C unit from hOmeLabs will keep you cool all summer for under $200.
Quickly Cools Small Spaces
This small A/C unit packs a powerful punch with 5000 BTUs of cooling power and 7 temperature settings to reduce heat in small rooms in under 15 minutes. The air conditioner works best in spaces up to 150 square feet, so it's perfect for bedrooms, small apartments, or dorm rooms.
Easy Installation
Installing this window air conditioning unit is easy, which is essential on a sweltering summer day. The unit fits best in windows measuring 23-36 inches wide and at least 13 inches tall. It comes with an air conditioner mounting kit, reusable filter, support brackets, leaf guards, window seal foam, and an installation guide.
Why Customers Love It
Customers loved how affordable this window unit was at $169 compared to models that ran $300 to $700. They found the air conditioner was effective at quickly cooling down hot bedrooms or kitchens and loved how quiet it was even on the highest setting.
Sprout new ideas
With our home & garden newsletter!