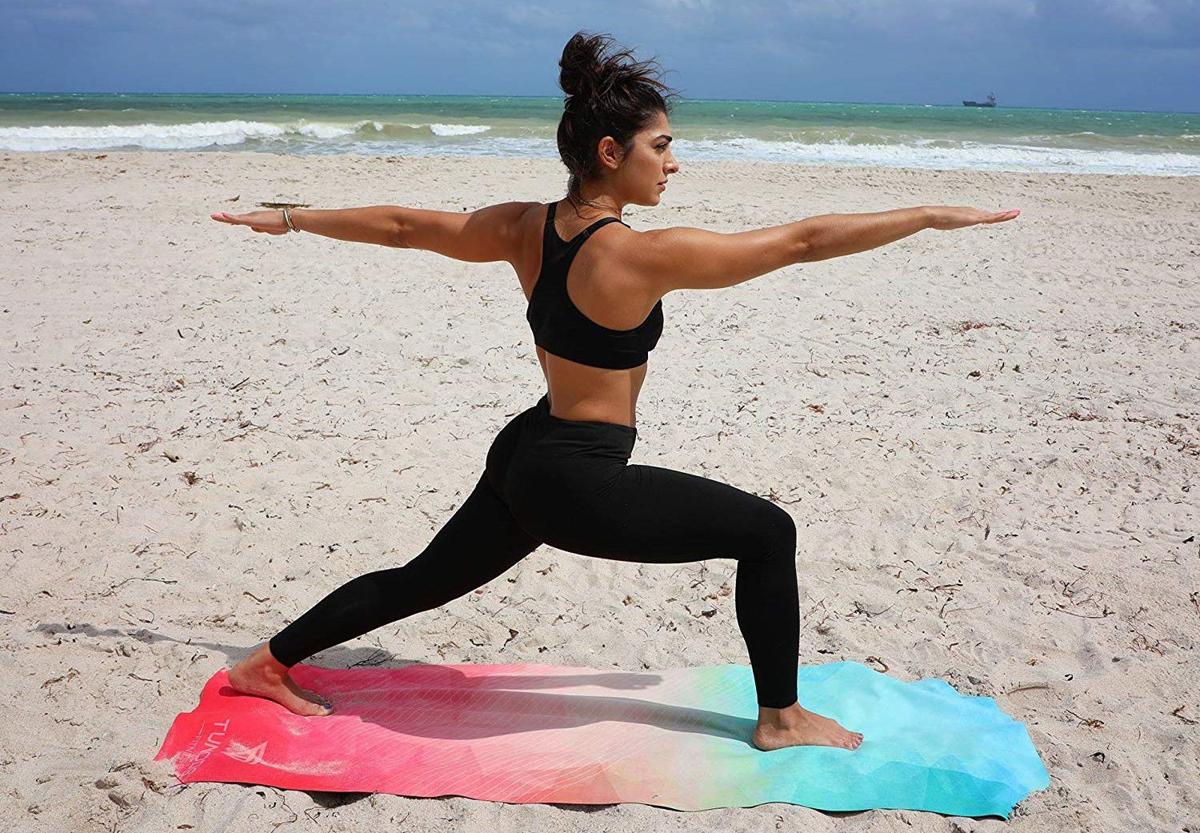 If you're squeezing in a final summer vacation, like popping into new yoga classes without planning, or love taking your practice to the park, this lightweight yoga mat from Tunods Fitness should always be in your purse or backpack.
How It Works
This ultra-light yoga mat weighs in at just 1.9 pounds and is only 1.1 millimeters thick so you can take it anywhere. It also folds instead of rolls, so you can squeeze it into a suitcase, purse, or backpack without taking up much needed storage space during daily errands or travel. The mat comes with its own carrying case too.
Eco-Friendly
The last thing you want during your daily practices is exposure to toxic materials. This lightweight travel yoga mat is made from natural tree rubber and microfiber made from recycled materials. The water-based ink gives it a striking look that's as colorful as it is environmentally friendly. The travel yoga mat is free from toxic odors, chemicals, and phthalates, so you can relax and enjoy your practice.
Machine Washable
Want to do yoga at the beach, park, or in a hot yoga class? Don't worry about the mess. This microfiber mat is designed to eliminate odor, and it's easy to pop in the washer after an outdoor or hot yoga session.
Sprout new ideas
With our home & garden newsletter!