1.
Diving into the Serpent's Lair.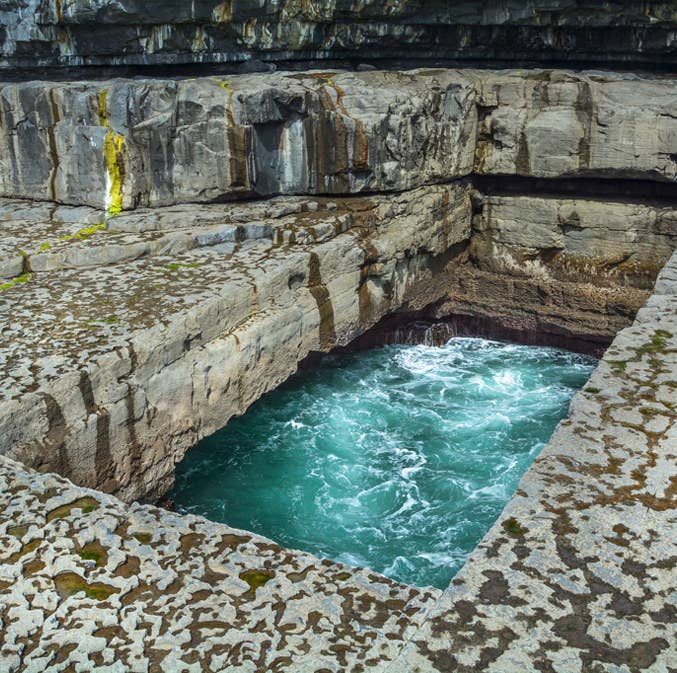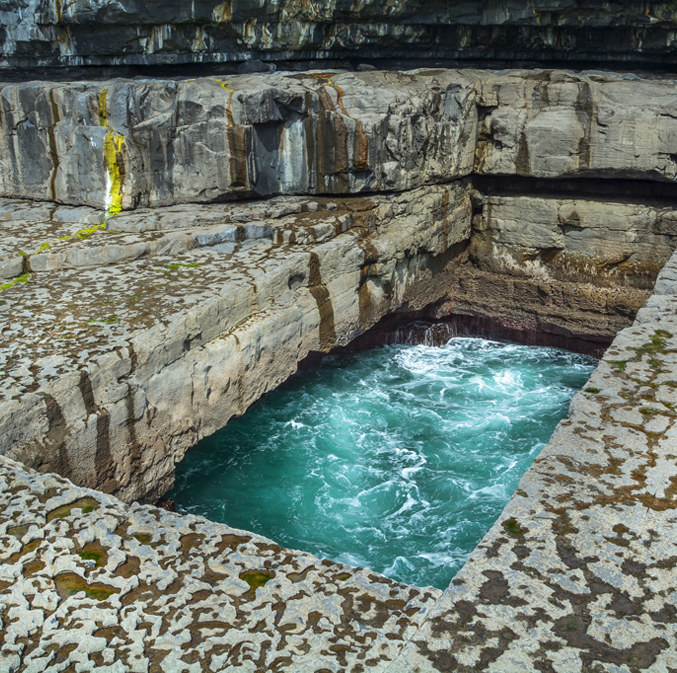 Also known as the Worm Hole, this naturally formed pool is situated on Inis Mór island off the west coast of Ireland. It's a popular spot for cliff jumpers, but if you'd prefer to stay dry, we won't blame you. It's still stunning to observe from a distance.
2.
Chasing the northern lights in Donegal.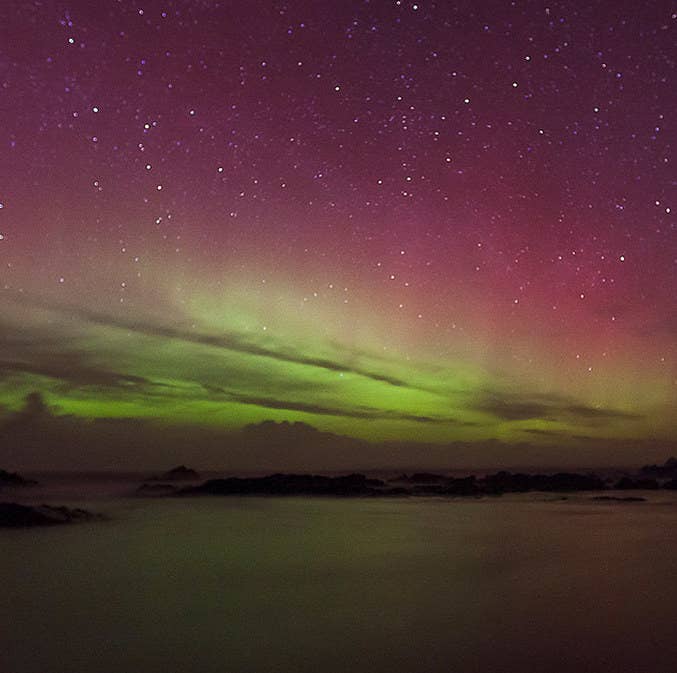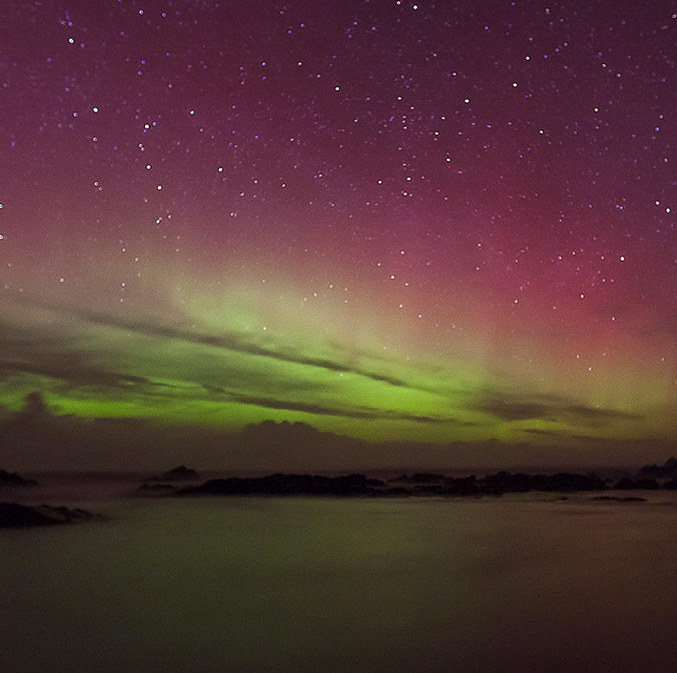 Malin Head in Donegal, the most northerly point of Ireland, is hailed as being one of the best places in Ireland to catch a glimpse of aurora borealis. Don't forget to check the forecastbefore you travel.
3.
Pretending you're on Game of Thrones in Tollymore Forest Park.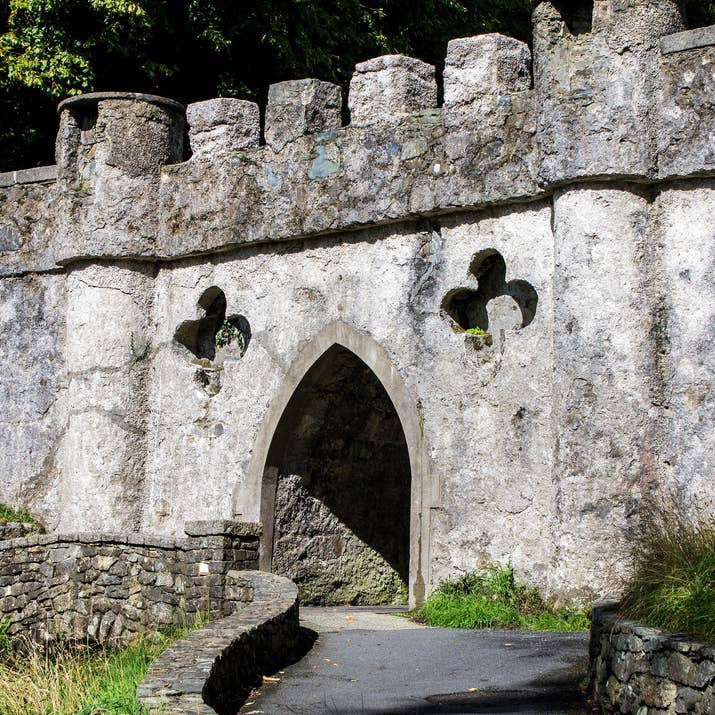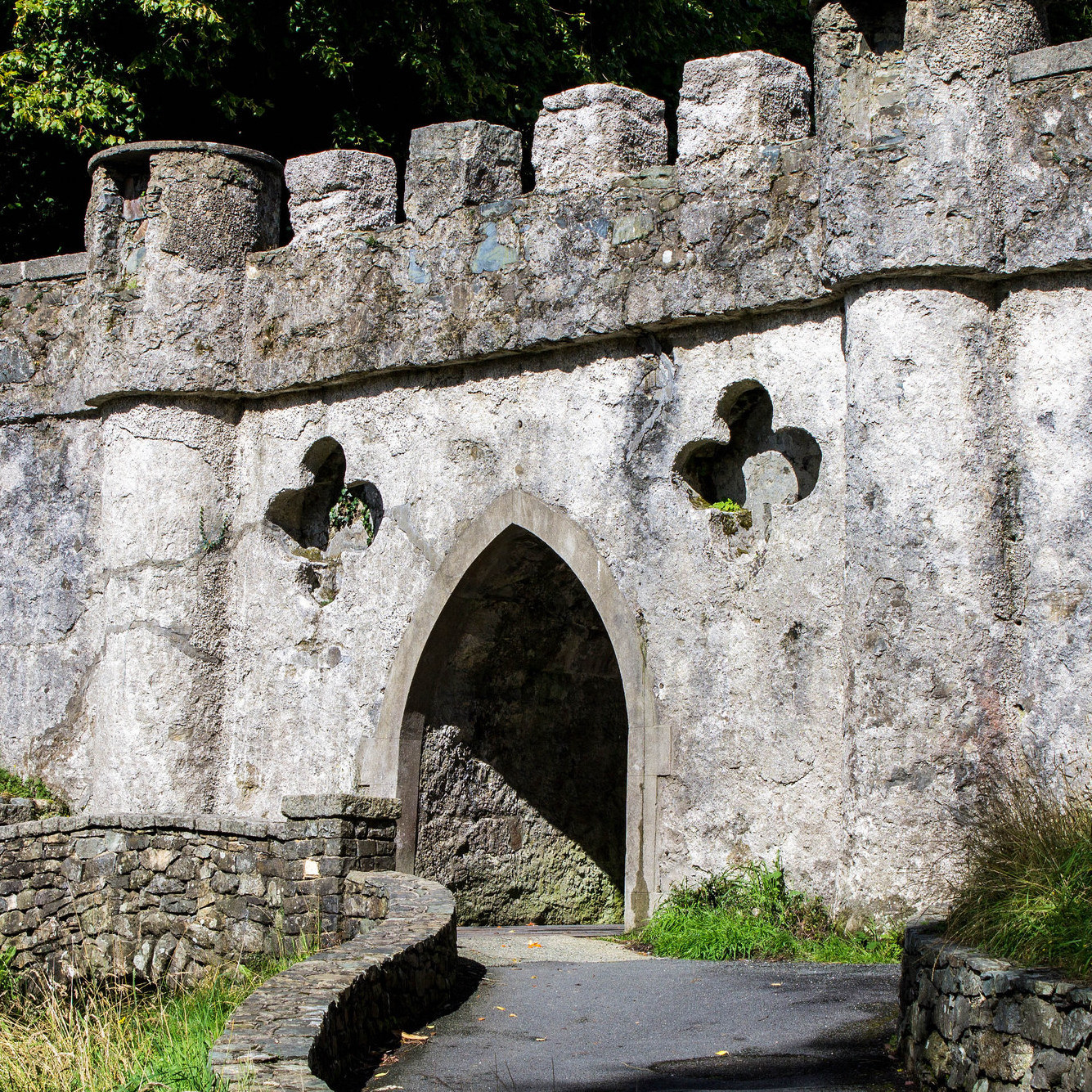 Tollymore Forest Park, aka the Haunted Forest, is located in County Down and is just one of many Game Of Thrones filming locations across Northern Ireland. The scenery is even more incredible IRL (just beware of White Walkers).
4.
Marvelling at the books in the Old Library.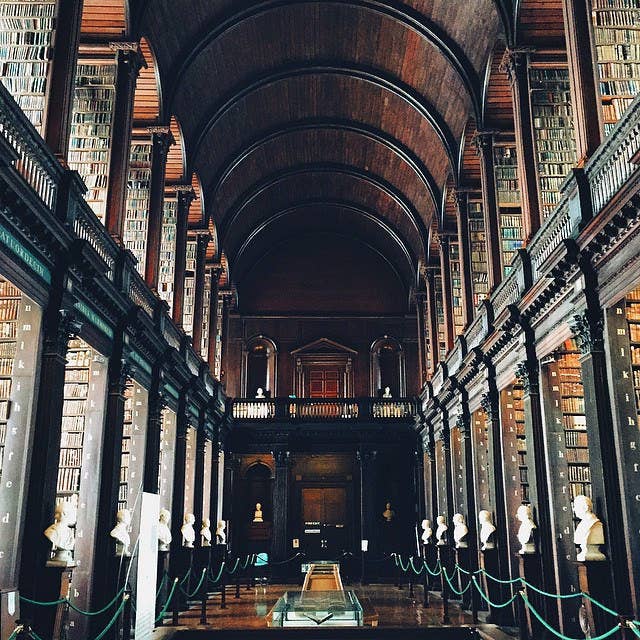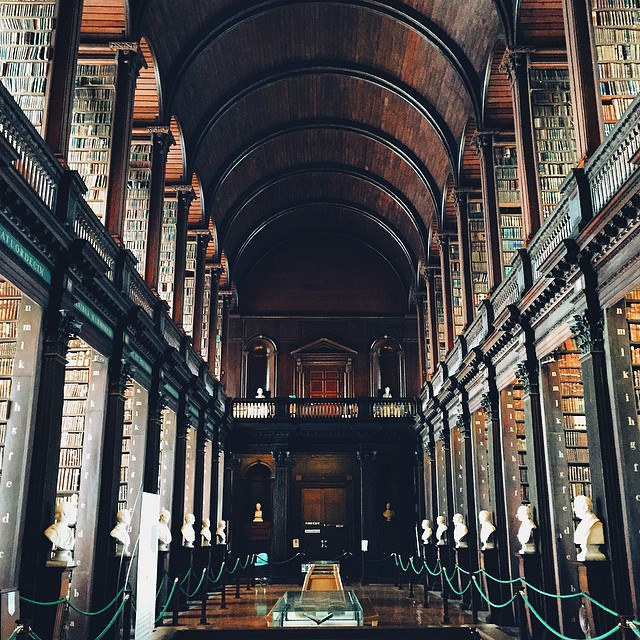 Fancy some light holiday reading? Attached to Dublin's Trinity College, the Old Library's main Long Room stretches for 65 metres and is home to 200,000 books. Checking out the Book of Kells – the world's most famous medieval manuscript – is a must.
5.
Climbing the steps at Skellig Michael.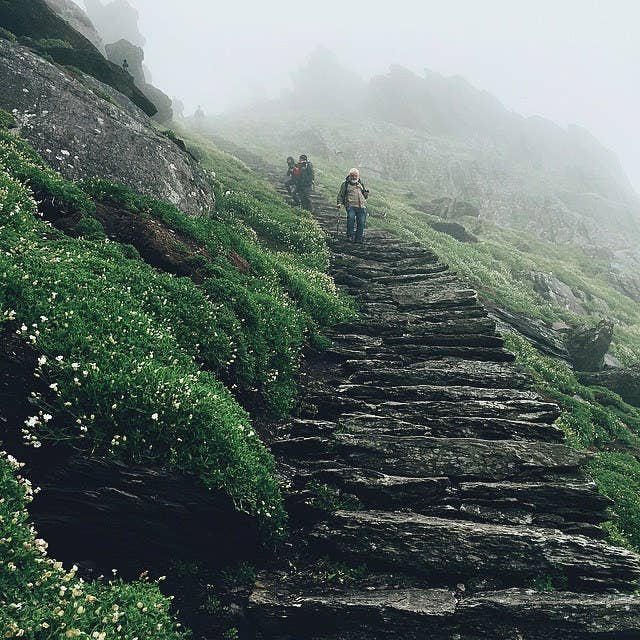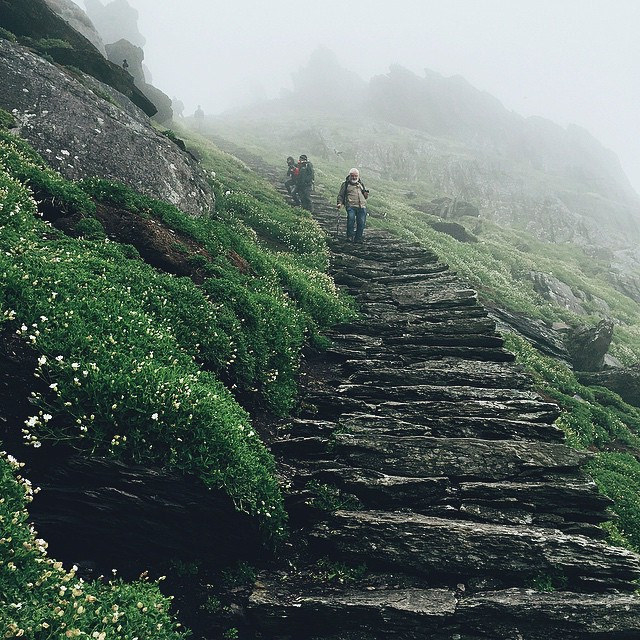 Stretch your pins walking up the 618 stone steps to the monastery atop Skellig Michael. The site is so otherworldly that it's been used as a filming location in Star Wars: The Force Awakens and the upcoming Star Wars: The Last Jedi.
6.
Kayaking in the ocean after dark.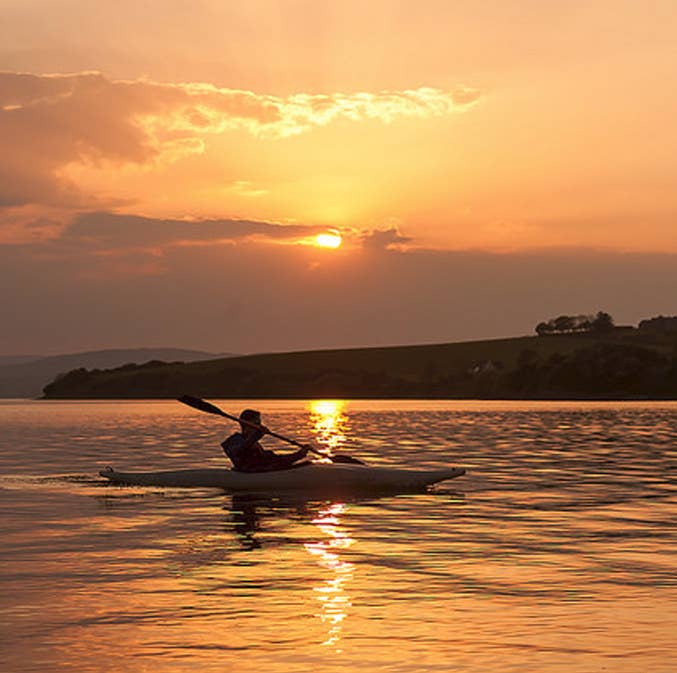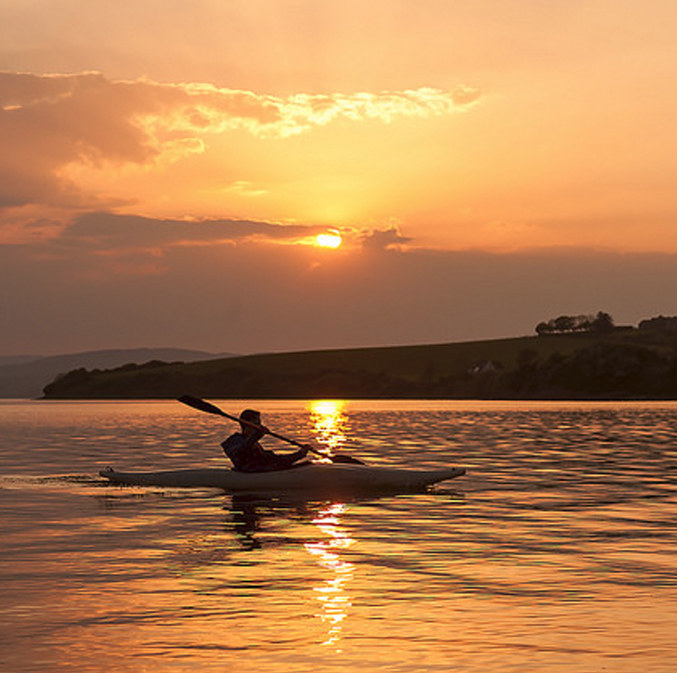 One of the perks of having lots of water = water sports everywhere. For a magical experience, travel south and kayak along to Kerry's Skellig coast at night as the bioluminescent plankton shine and turn the water a ghostly blue.
7.
Listening to some live Irish music at the pub.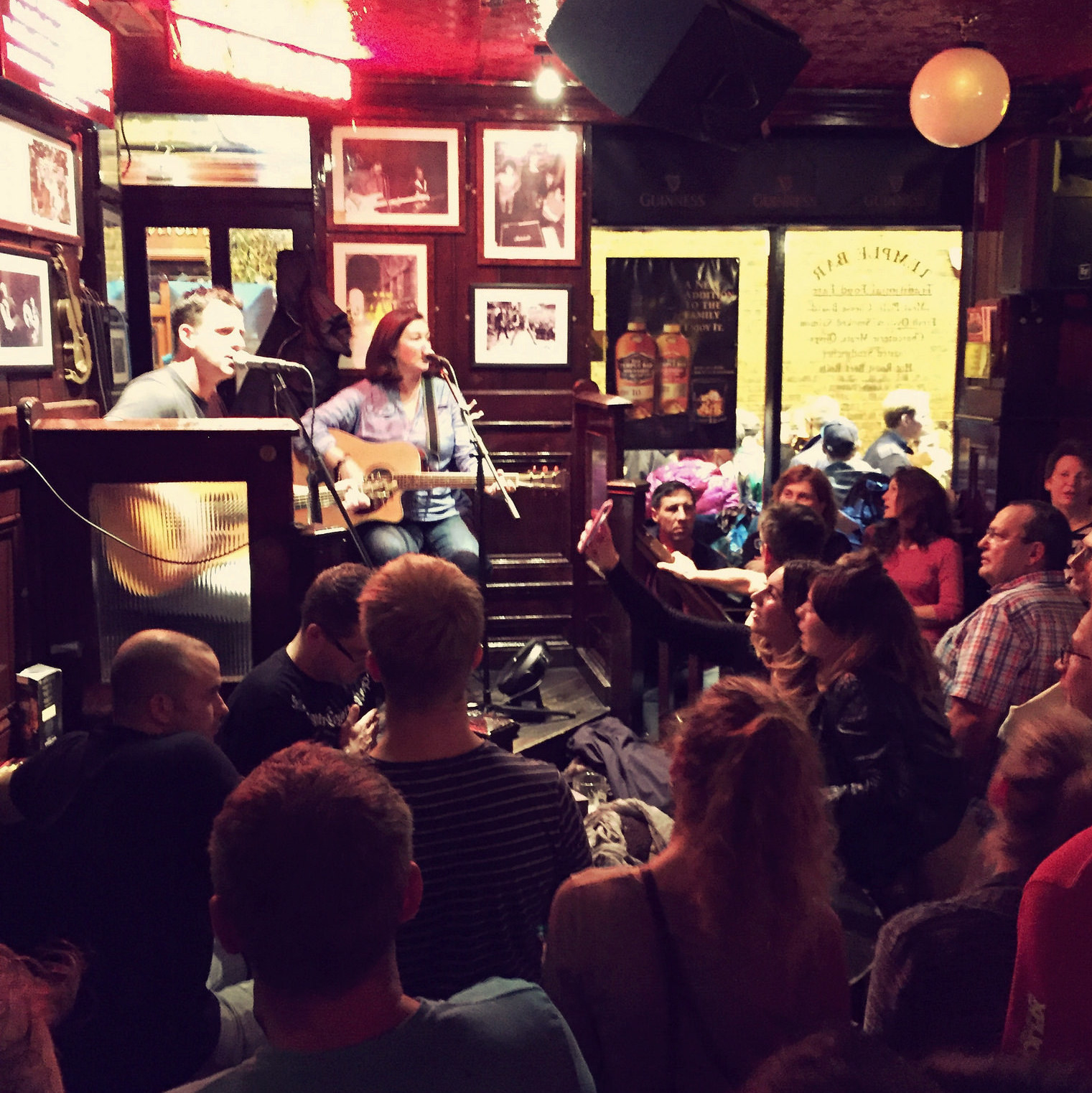 The pub scene in Ireland is about more than food and drinks, with many venues hosting live music, too. Your trip won't be complete without a good ol' trad session.
8.
Captaining a boat through Ireland's inland waterways.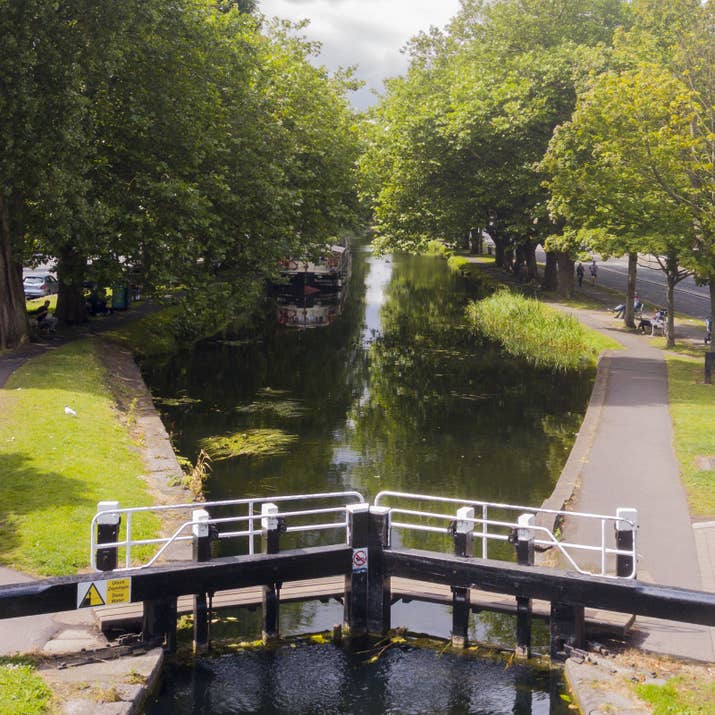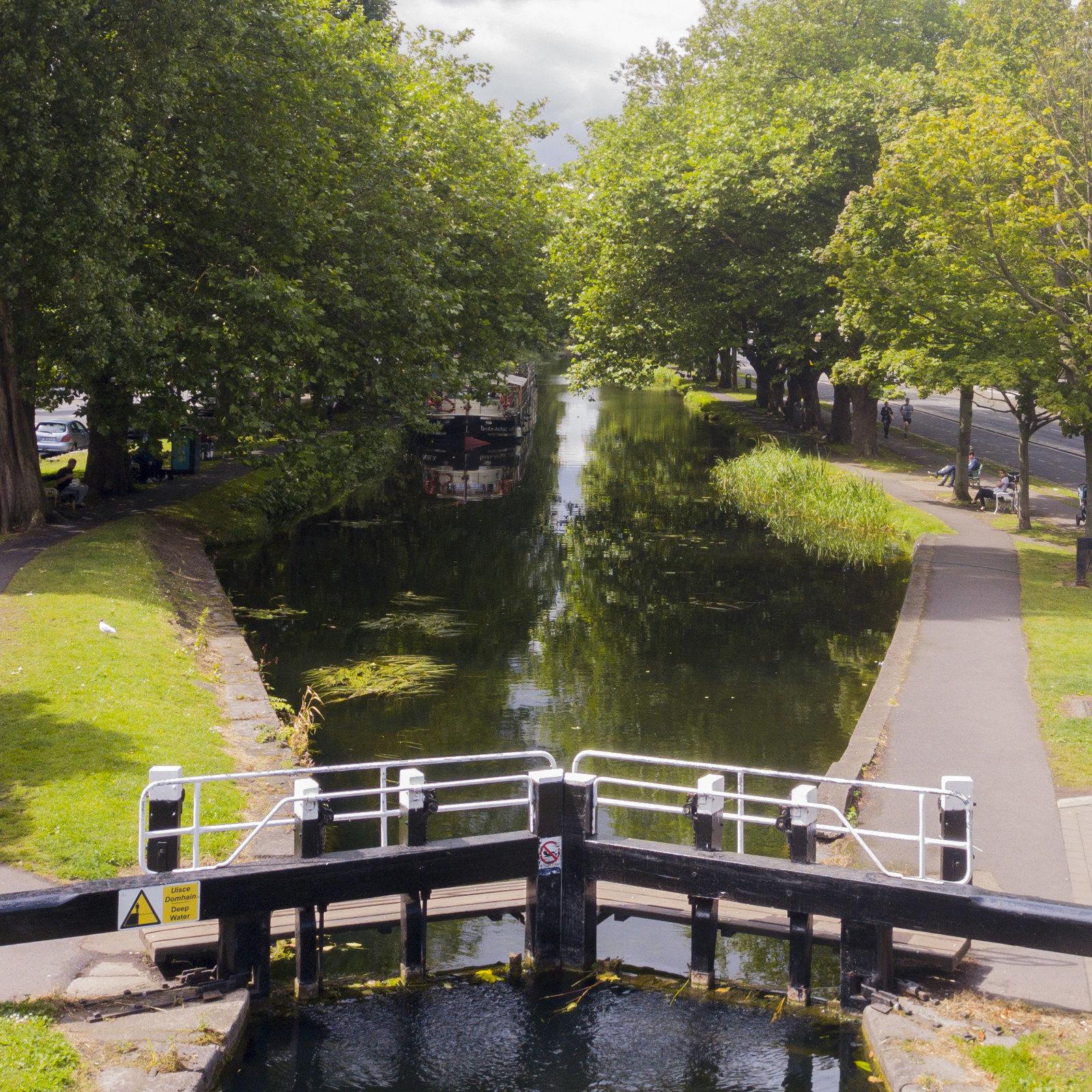 Grab your crew, rent a boat, and float your way through Ireland, stopping at pubs and villages along the way. You can take your pick from a number of waterways across the island – bliss!
9.
Soaking yourself in a seaweed bath.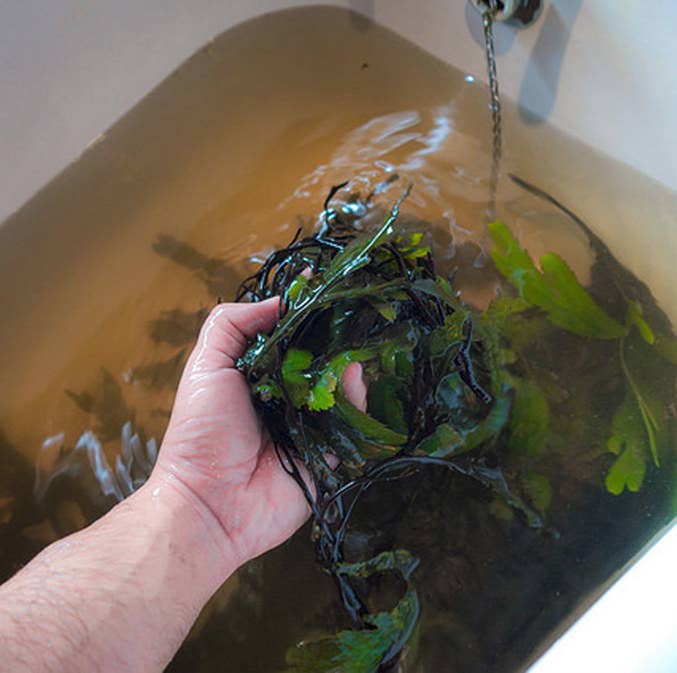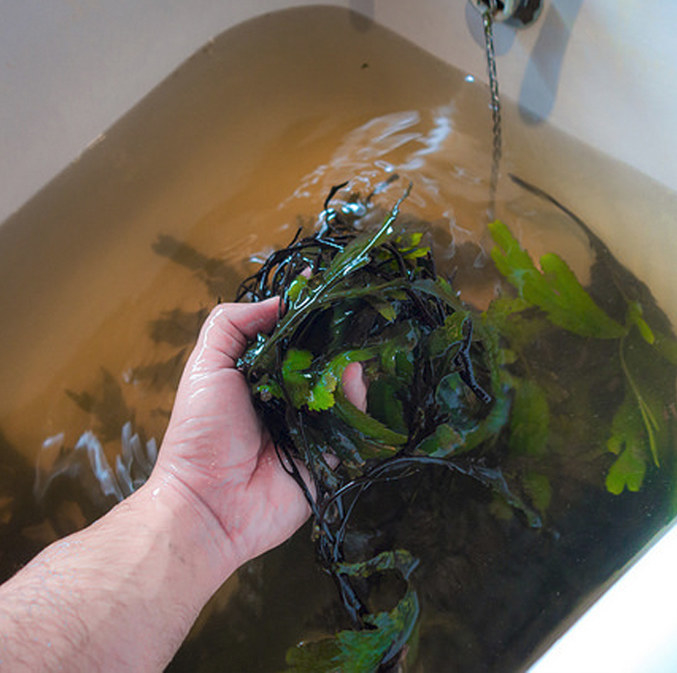 So this might not sound enticing, but there are loads of seaweed spas on Ireland's coast that tout health benefits like "youthful" skin. Whether these claims are true or not is still debated, but, aside from a bit of slime, what's the harm in trying?
10.
Taking some Instagram-worthy snaps on the Giant's Causeway.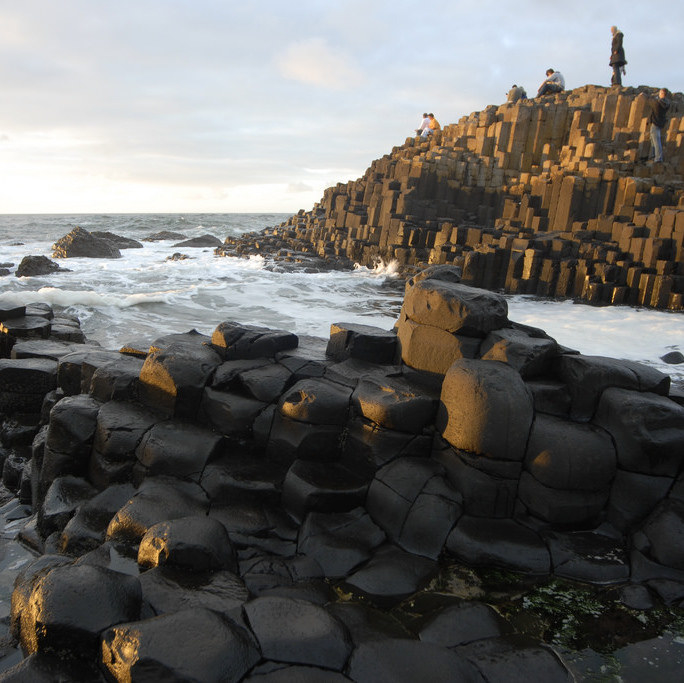 Sitting on the coast of Northern Ireland, this extremely photogenic site is made up of 40,000 polygonal columns formed from volcanic rock – or by giants, if you choose to believe the ancient legend.
11.
Winding your way through Dublin's laneways.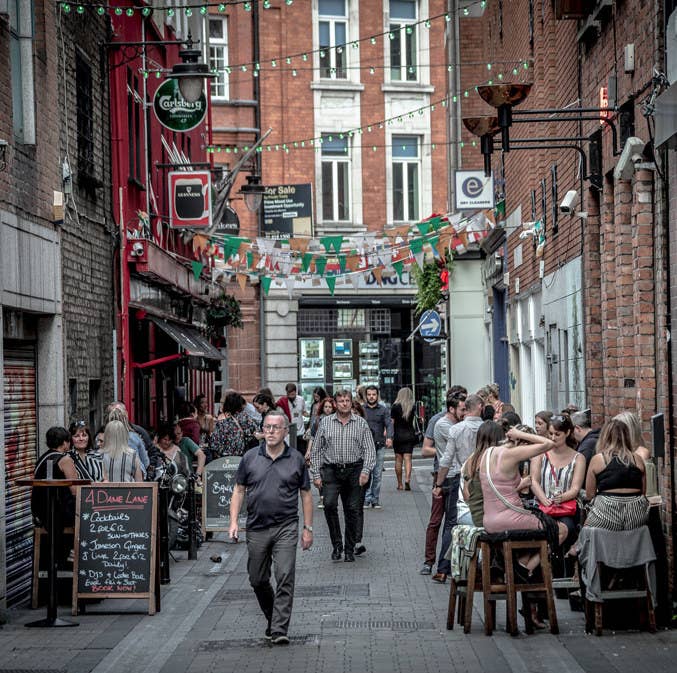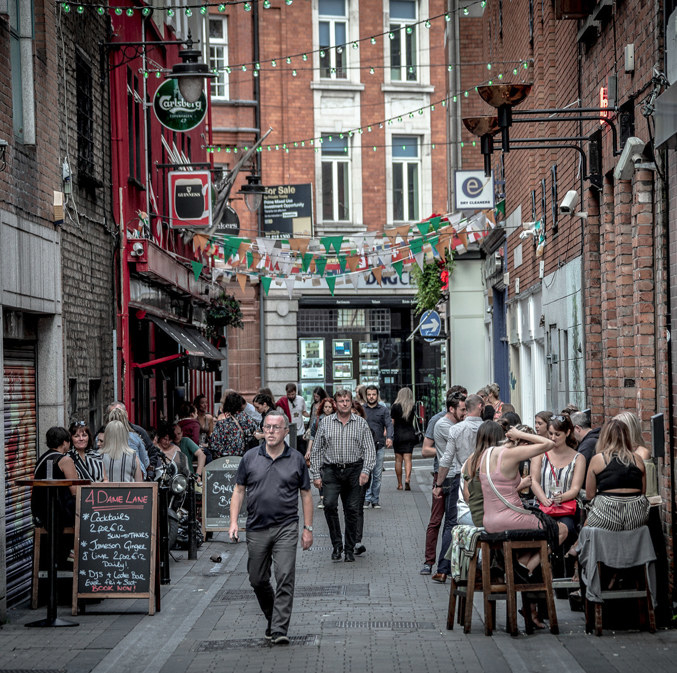 Get to know Dublin like a local by spending an afternoon venue-hopping through its bustling laneways. The famous Dame Lane is great place to start.
12.
Walking (or teetering) across the Carrick-a-Rede rope bridge.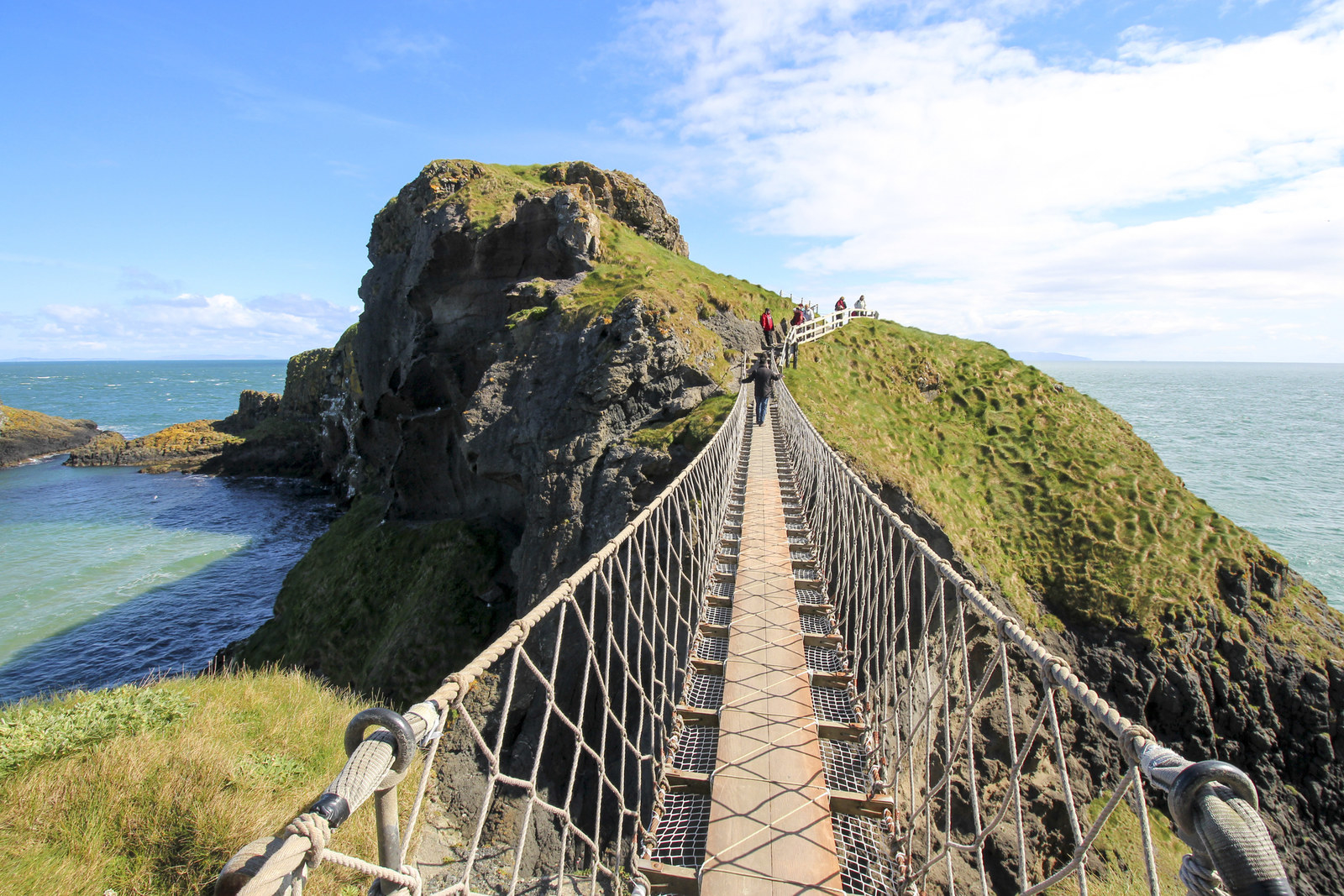 This slightly terrifying rope bridge in Northern Ireland gives you an epic view of the crystal bluey-green water and caves below. Hot tip: If you're afraid of heights, don't look down.
13.
Eating some freshly shucked oysters.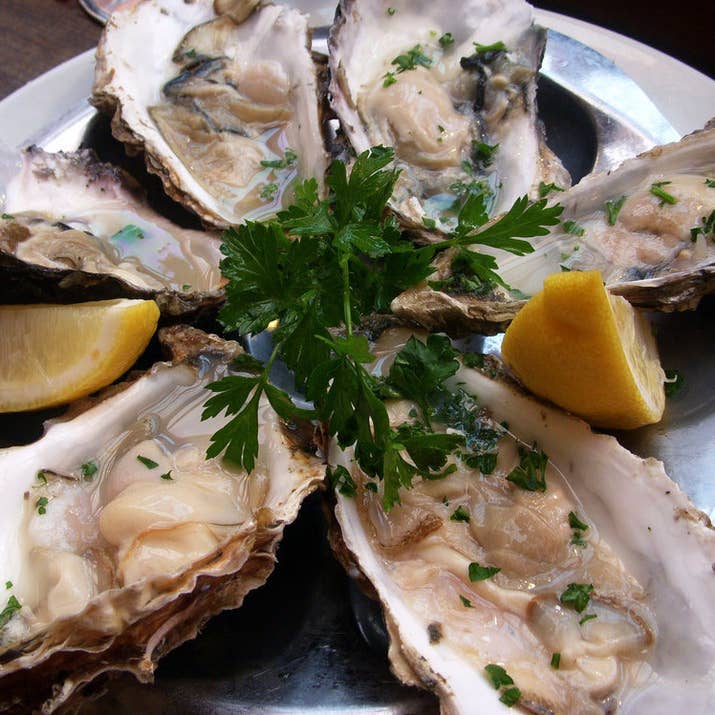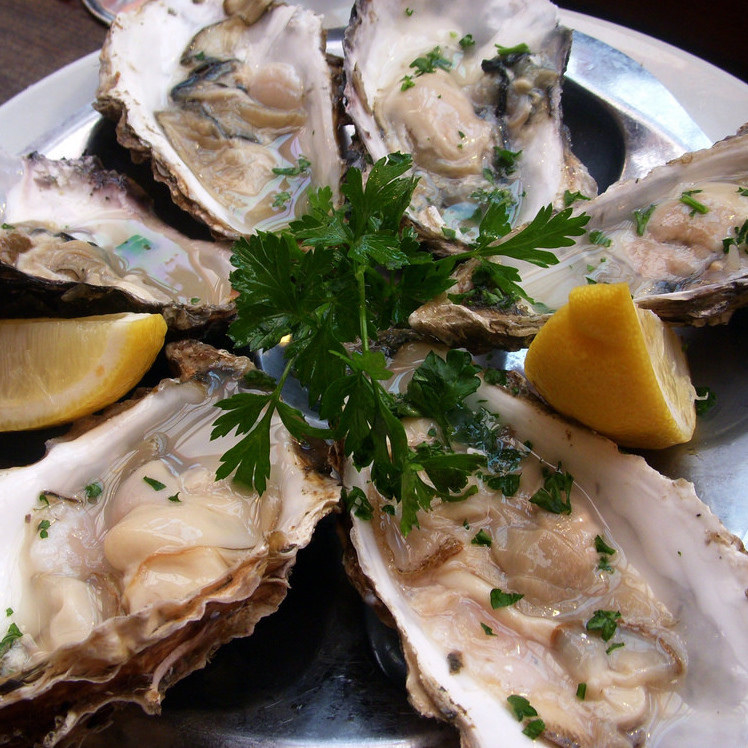 It probably comes as no surprise that Ireland has delicious fresh seafood — you know, being an island and all. If oysters aren't your thing, head to Belfast and Dublin and check out some of Europe's most exciting restaurants.
So what are you waiting for? Jump into Ireland and start planning your trip today.