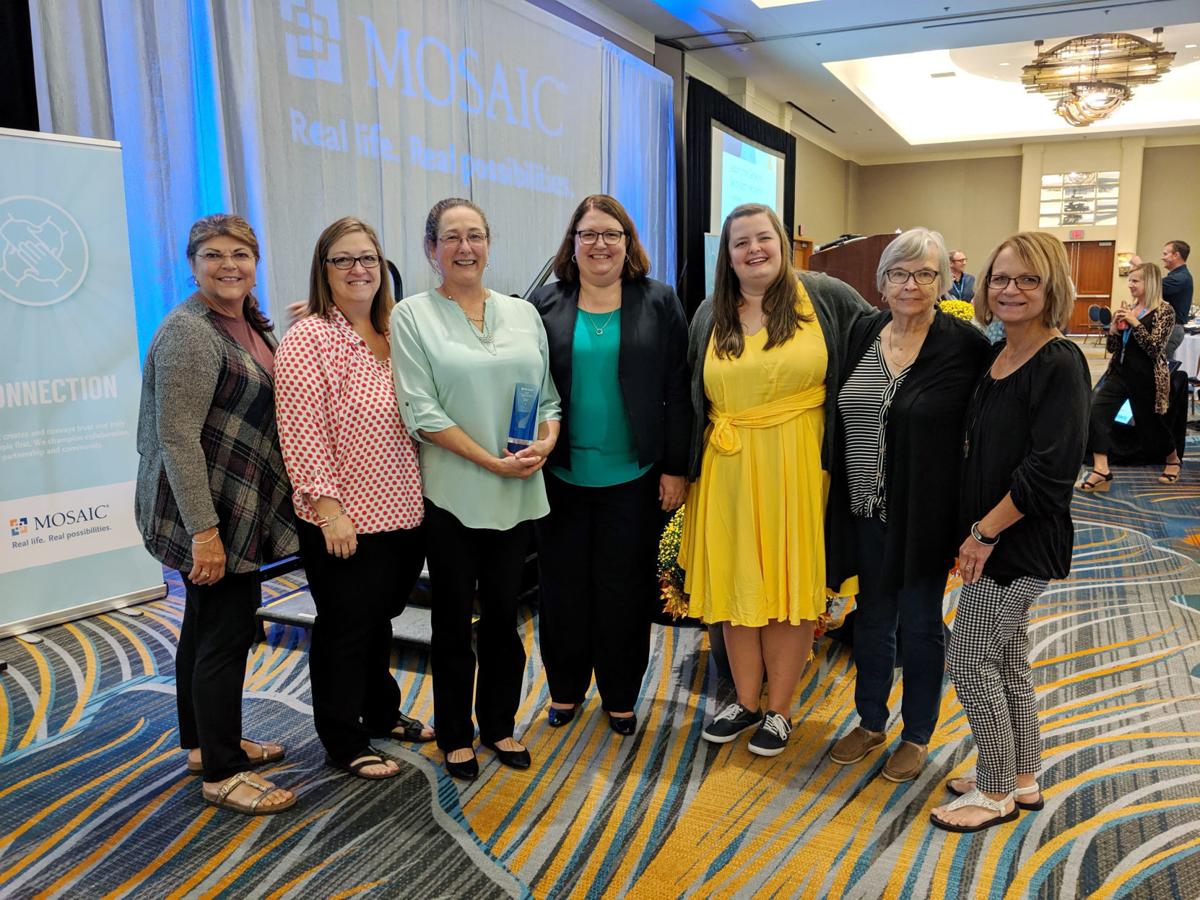 Mosaic in Beatrice was recently recognized as the agency of the year during Mosaic's annual leadership event.
The award was presented during a banquet in Omaha and recognizes Mosaic agencies that are committed to developing community relationships and fostering a philanthropic environment.
Mosaic in Beatrice stood out among the organization's 36 locations, according to a press release, and was recognized for its local success at spreading Mosaic's message throughout the community and staff, as well as volunteer networks.
Mosaic provides disability support services to more than 3,700 people through programs in 10 states. Services are tailored to meet individual needs and goals, and range from residential and medical services through job coaching and teaching independent living skills.
"There are many good, mission-driven agencies across our organization, so to stand out among them is truly an honor for us," said Amy Bell, executive director of Mosaic in Beatrice. "It is even more impressive to me that this award comes as the result of donations from people who believe in and respect a Mosaic employee or team.
"We have truly embraced Mosaic's sustainable fundraising model which is about developing and engaging donors by building relationships with people who are passionate about our mission."
Bell said Mosaic in Beatrice is currently hiring.
"Anyone who wants to help people with disabilities enjoy a full life and be part of our tight-knit, award-winning team should give us a call," she said.
Be the first to know
Get local news delivered to your inbox!