Omaha tow truck driver Larry Miller had experienced close calls in his 52-year career helping stranded motorists.
Once, while preparing to tow a car, a passing car's mirror snagged his reflective safety vest and ripped it off. How it didn't tear him to pieces, he isn't sure, he said.
But on Dec. 18, during a semi-tractor tow along Interstate 80 in Omaha, a pickup sideswiped the big rig and instantly changed the 71-year-old's life.
"How he got my leg I don't know," Miller said. "But he got it."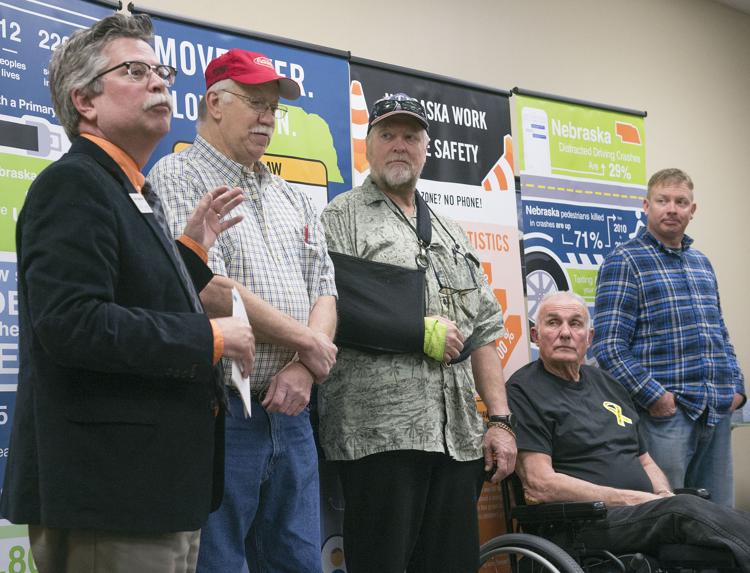 Miller relies on a wheelchair, family and friends to get around without his right leg and has undertaken months of physical therapy.
Monday, he joined a group of other Nebraskans calling on drivers to give room to emergency vehicles and those working along the roadside.
In 2016, eight fatal crashes in work zones killed 13 people, according to the Nebraska Safety Council, an organization that advocates for safe driving.
Gov. Pete Ricketts proclaimed this week "Work Zone Safety Week" in Nebraska to recognize those working along state roads amid an increase in work zone and roadside crashes and fatalities.
"It is our job," Mark Segerstrom of the council said at a news conference. "When we're out driving, we have one job. That is to put our phone down and remain engaged in our driving environment."
Nebraska law requires drivers on roads with two adjacent lanes heading the same direction to give one lane of room to stopped law enforcement, emergency vehicles or roadside-assistance rigs.
A first-offense violation of the law is a traffic infraction.
This year, Nebraska State Patrol troopers wrote 30 tickets to drivers violating the "Move Over" law.
"'Move Over' is a serious challenge we have in this state," State Patrol Superintendent Col. John Bolduc said. "We have folks who are not paying attention."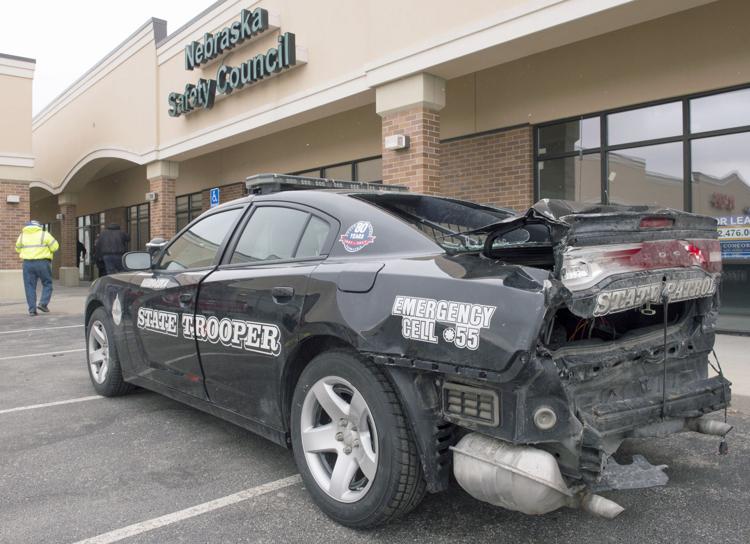 Three State Patrol cruisers have been hit by passing motorists in the last three months, Bolduc said. One trooper remains off work recovering from his injuries.
Bolduc and Lincoln Fire and Rescue Chief Micheal Despain implored drivers to give first responders room to work when emergency lights are flashing.
Many rescue workers across the state volunteer their time and safety to help people in need, Despain said.
The same is true for tow truck drivers, several said Monday.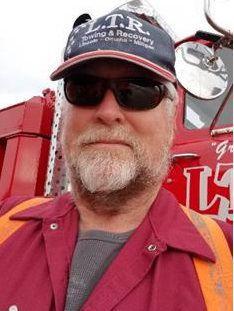 Dave Murphy of LTR Towing and Recovery in Lincoln took extra care to ensure his warning lights were visible to drivers in October when he stopped to hook up to a disabled truck off Interstate 80 near Ashland.
Many drivers refused to move over or even slow for his wrecker that was well inside the shoulder on the Platte River bridge.
Luckily he was at the back of his wrecker closing the control box and had time to seek cover when a car crashed into the front of his tow, he said.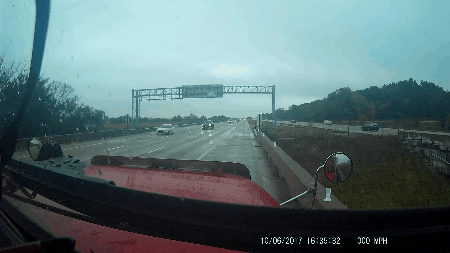 "I bet you a steak dinner the gal that hit me was on her cellphone," he said, noting the woman had her cellphone in a "death grip" when she was freed from her car.
For its part, the Nebraska Department of Transportation will unveil new signs at work zones this summer aimed at getting drivers to put their phones down.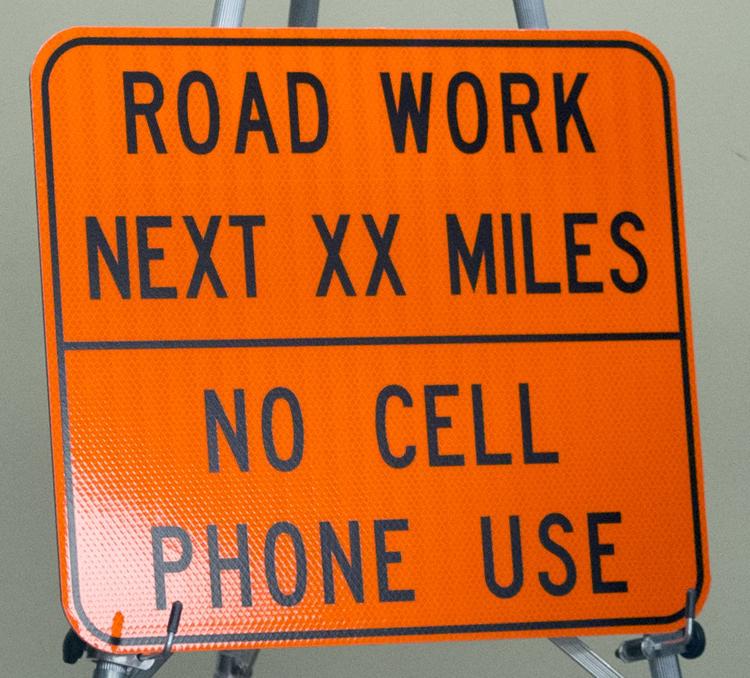 Miller's story, along with the story of Ken Smith, will be featured in public service announcements running on the radio this month.
Heath Smith lost his father, Ken, 17 years ago when a drunk driver hit him as he filled potholes at 56th and O streets in Lincoln.
His father was buried the day of his college graduation.
In the public service announcement about his dad, Heath Smith implores drivers to focus on the road and nothing else. His father, he said, was robbed of the opportunity to meet his grandchildren and enjoy time with family.
"It could happen to any of us," Smith said in an interview.
Donning a black "Tow Lives Matter" T-shirt, Miller shed tears as he talked about his life since December.
He's been fitted for a prosthetic leg, and when he gets it later this week, he'll start walking toward a singular goal: returning to the job he's worked since he was 19.
"I can't wait to get back to my truck," Miller said.