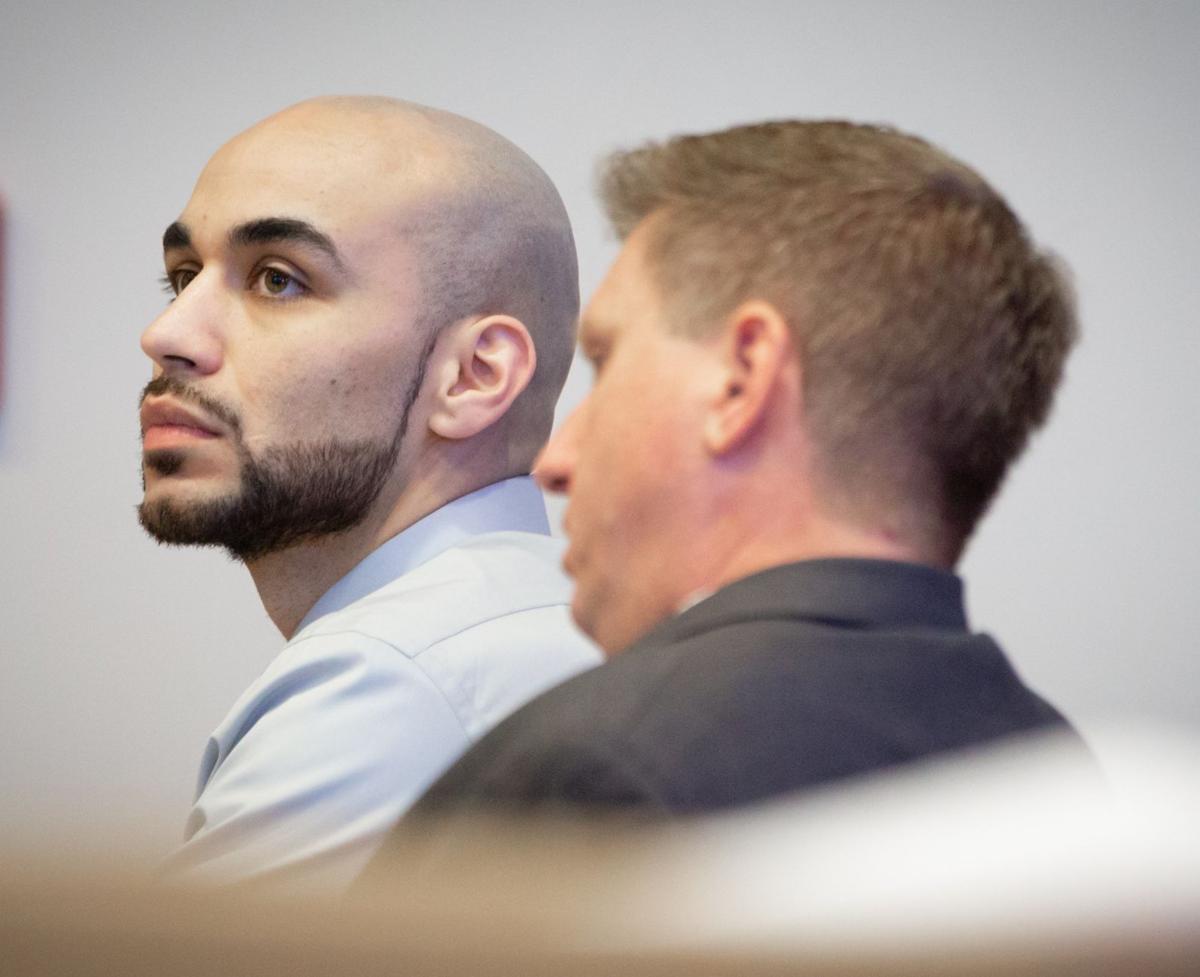 A man accused of killing a fellow inmate during a 2017 uprising at Tecumseh State Correctional Institution is appealing a judge's ruling that he can be retried.
Eric Ramos' first trial for the killing of Michael Galindo ended in a mistrial last year after a meeting between a Nebraska State Patrol investigator and prison staff witnesses to track down a missing video, which violated an order preventing witnesses from talking about the case.
During opening statements, the defense pointed to the missing prison video as evidence of a shoddy investigation.
At a hearing in April, Ramos' attorneys, Timothy Nelsen and Jeffrey Gaertig, sought to bar the state from trying him again, alleging the prosecutor had intended to goad the defense into seeking a mistrial. If that were proven, it would be a violation of double jeopardy to retry Ramos.
On Aug. 30, Johnson County District Judge Vicky Johnson issued an eight-page order ruling that Ramos could be retried.
"The prosecution proffered a plausible justification for its actions; namely, locating the missing video in an attempt to rebut the defense's theory," she wrote.
The defense had argued that the state made Ramos' living conditions at the prison difficult before trial, denied discovery and did things "to throw things in the path."
But Johnson said the record established it was the Nebraska Department of Correctional Services that had failed to follow court orders regarding Ramos' right to review discovery and speak with counsel.
"While the court understands that prison officials were trying to right a tipping ship by imposing rules and regulations after experiencing two prison riots, it also finds that the vast majority of these failures were intentional acts by prison employees. They were not actions by the state prosecutors," the judge said.
She said the state wasn't ready to proceed when the charges were filed. It wasn't malicious, Johnson said, but a matter of poor planning at the front end, "complicated by a massive flood of data on the tail end."
Monday, Gaertig filed a notice of the attorneys' intention to appeal her decision.
On March 2, 2017, prison staff found Galindo and another inmate, Damon Fitzgerald, dead at the hands of inmates after a disturbance, sparked by staff's discovery of 29 gallons of alcohol in inmate cells.
The state alleges Ramos, 38, was one of several inmates who kicked, beat and stabbed Galindo.
Ramos, so far, is the only person charged with murder, based largely on prison staff piecing together surveillance video, which they say tracks back to him being one of Galindo's attackers. But the Nebraska Attorney General's office has said it expects to charge others involved.
Be the first to know
Get local news delivered to your inbox!