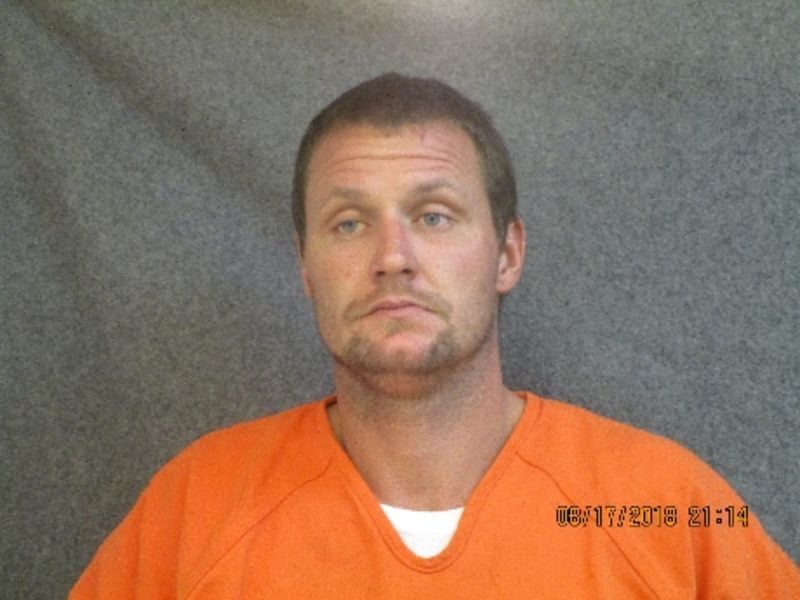 Three men were arrested as part of an investigation into burglaries from multiple cell towers in the area.
At around 3 p.m. Friday, Gage County sheriff's deputies conducted a traffic stop on a vehicle driven by Johnathan Loury, 32, of Fairbury, as part of an ongoing multi-county burglary investigation involving the Gage County Sheriff's Office, Jefferson County Sheriff's Office and Saline County Sheriff's Office.
Trevor M. Hurley, 28, of Blue Springs, was a passenger in the vehicle at the time.
According to a press release from the sheriff's office, both Loury and Hurley were arrested during the traffic stop and lodged at the Gage County Detention Center for burglary, conspiracy to commit burglary, accessory to burglary and theft by receiving stolen property.
Loury was also arrested for possession of burglar's tools. Loury and Hurley are believed to have burglarized the U.S. Cellular tower substation near Blue Springs on Aug. 11, the press release stated.
On Saturday, deputies served a search warrant at 5495 W. Locust Rd. The investigation determined that stolen copper wire and other stolen items were being transported to this address where the insulation was burned from the wire in order to prepare it for being taken to a scrap yard.
During a search of the property, deputies located electrical items believed to be from at least one of five different cell phone tower substations that have been burglarized in recent days in Gage, Jefferson and Saline counties. Deputies also located items believed to have been used to commit these burglaries and areas where it appeared stolen wire was being burned. Additional items of illegal drug evidence were also located, the press release stated.
David Stevens, 37, of Beatrice, was residing at the location. Stevens was arrested for accessory to burglary, possession of burglar's tools, theft by receiving stolen property, possession of a controlled substance, and possession of drug paraphernalia.
Criminal charges for Hurley, Loury and Stevens are pending in both Jefferson and Saline Counties. The investigation is ongoing and more arrests are possible.
Also during the investigation on Friday, deputies were at Beatrice Scrap Processing investigating the case and noticed 28-year-old Devon Cooper attempting to sell some metal items.
Cooper was a suspect in a case from a few weeks earlier in which a farmer south of Beatrice had reported some items stolen and located the item the next day at Beatrice Scrap Processing. The press release stated deputies discovered that Devon Cooper was the person who had sold the item identified by the victim to Beatrice Scrap Processing.
Devon Cooper was issued a criminal citation for theft by receiving stolen property.
Get local news delivered to your inbox!
Subscribe to our Daily Headlines newsletter.