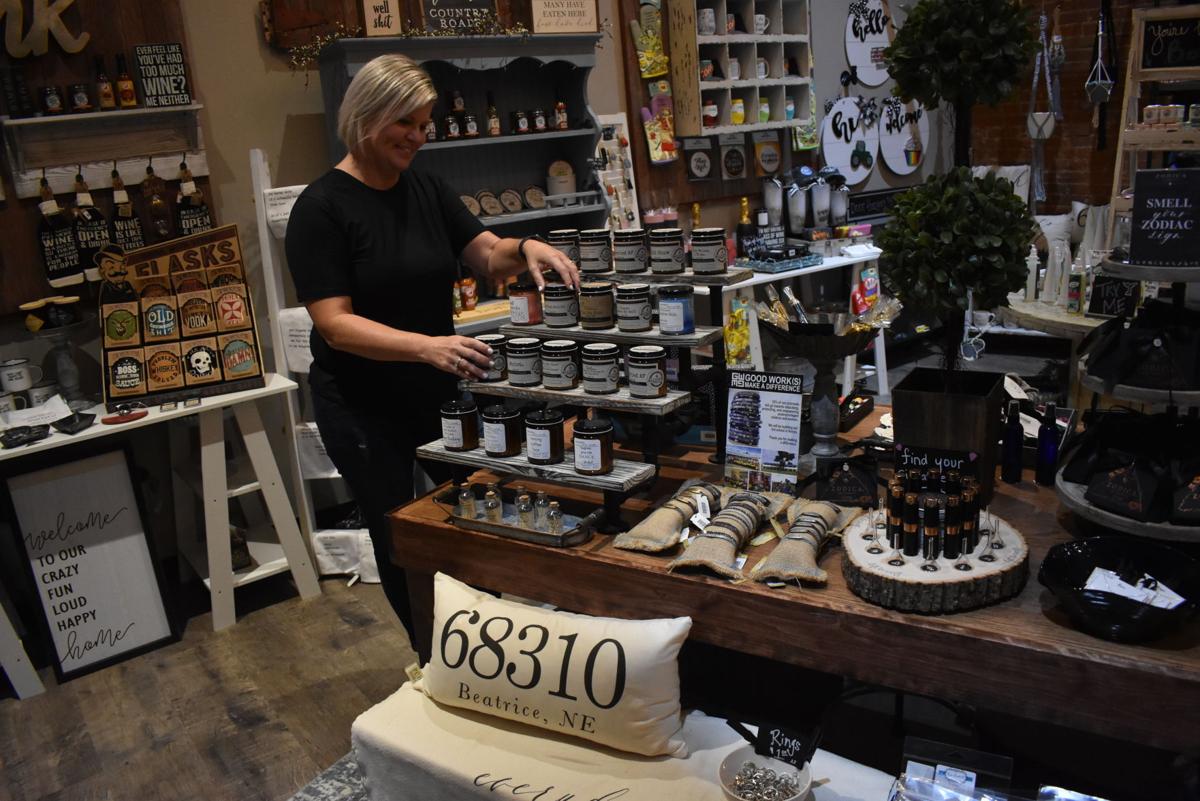 A gift shop that recently opened in Beatrice's Mercantile Building is aiming to offer something for everyone.
Blue Bulldog opened earlier this year in the building that also houses a clothing boutique, cigar shop and brewery.
Owner Kelly DeBoer said the idea to open the store, which offers many locally-sourced items, came after she was looking for gifts for her daughter's teachers and had trouble finding unique items locally.
"When we had the idea, we wanted to open this gift shop that would carry really unique things that you can't find around this area," she said. "We carry everything from home décor to gourmet food, to baby gifts, to candles. There's truly something for everybody. Every age group, our goal was to check every box. If people are looking for a unique gift for somebody, this is the place to come."
The store offers a variety of items, including "Beatrice" pillows and other items advertising the area.
DeBoer said the biggest seller is something that brings back memories of a burger shop that used to operate in Beatrice.
"Our most popular item is Arctic Circle burger sauce," she said. "There was an Arctic Circle fast food chain here that had a cult following. Growing up here like I did, you loved Arctic Circle. A couple weeks ago I called their headquarters and worked out to become a distributor of their sauce. Every time I get it in we sell out in about two days. It's been a trip down memory lane for everybody."
Blue Bulldog opened in May, and DeBoer said the location in the Mercantile Building, at 301 Court St. has been beneficial.
"We looked other places in town, and when this opened up we thought it was a perfect fit for the products we carry," she said. "I think we complement each other well. We've got the brewery, the clothing boutique, the cigar store, then we've got ours. I think it plays well and ultimately the goal is to have this whole building as an entertainment district. As additional businesses come in, this is perfect.
"The fun thing for me is when people come in and they're so excited to have something cool and unique in town. The feedback is that they love coming in here to get stuff from our small community."
Blue Bulldog is open Tuesday through Friday from 4-8 p.m., Saturday noon to 8 p.m. and Sunday from 1-5 p.m.