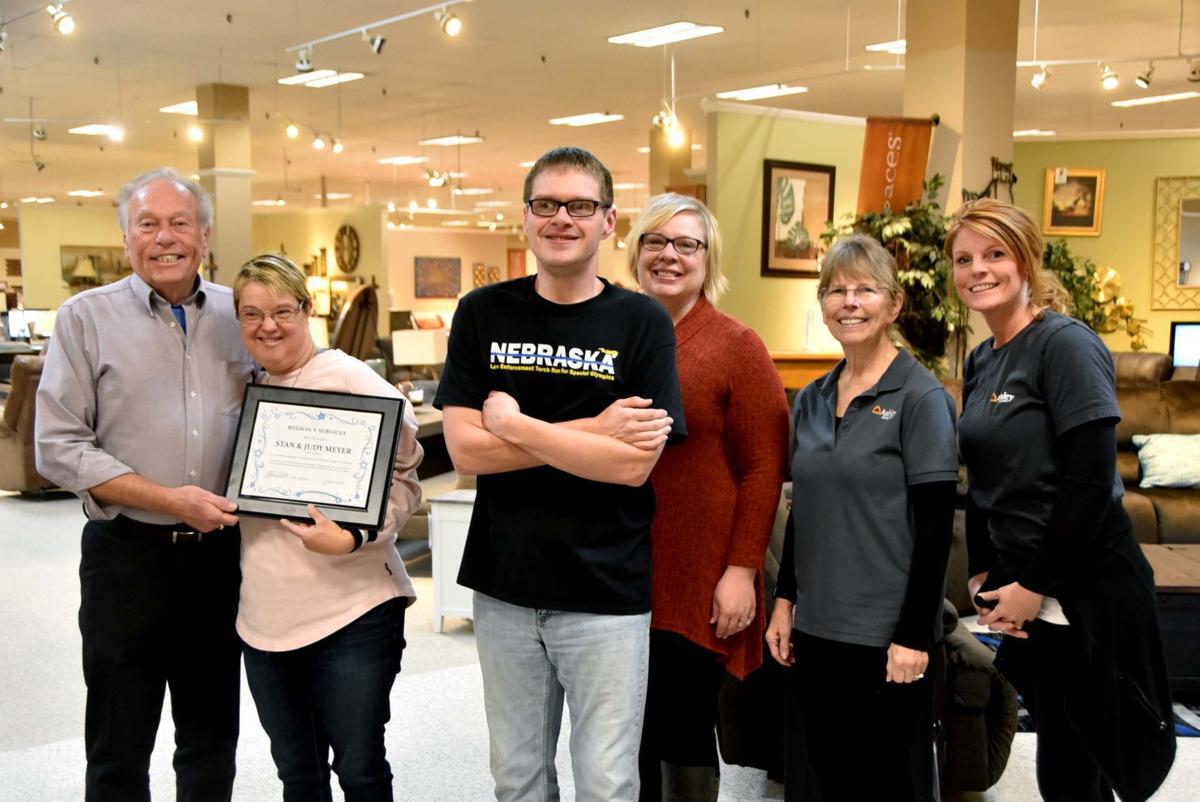 October is National Disability Employment Awareness Month, and on Tuesday Region V Services recognized Stan and Judy Meyer for employing several developmentally disabled individuals at Ashley Furniture in Beatrice.
According to the U.S. Department of Labor, NDEAM celebrates contributions of workers with disabilities, with the theme for this year being "The Right Talent, Right Now."
One such employee, Marsha Baker, was in tears as she congratulated and hugged the Meyers. She called them both her favorite bosses ever.
Judy Meyer said that she thinks she and the other employees get more from the experience than they do.
"They make you see the good things in life, and they're so appreciative," Meyer said. "They do an awesome job, and it makes our day better just to see their smiles and hear their comments."
Baker and the other employees found these jobs through Region V Services in Beatrice.
RVS helps individuals with developmental disabilities achieve their goals by providing education and community supports, with an overall objective of lessening their reliance on agency services.
Morgan Kuhnke, a vocational coordinator at RVS, said that the Meyers' employment of Baker has allowed her to become financially independent.
"Everybody that works here makes them feel included and part of the team, and it's just awesome to work with them," Kuhnke said.
Kuhnke said Ashley Furniture was also one of the first businesses to employ individuals supported through RVS.
Meyer said that now, roughly four years later, they are now employing eight individuals that use RVS.
Get local news delivered to your inbox!
Subscribe to our Daily Headlines newsletter.