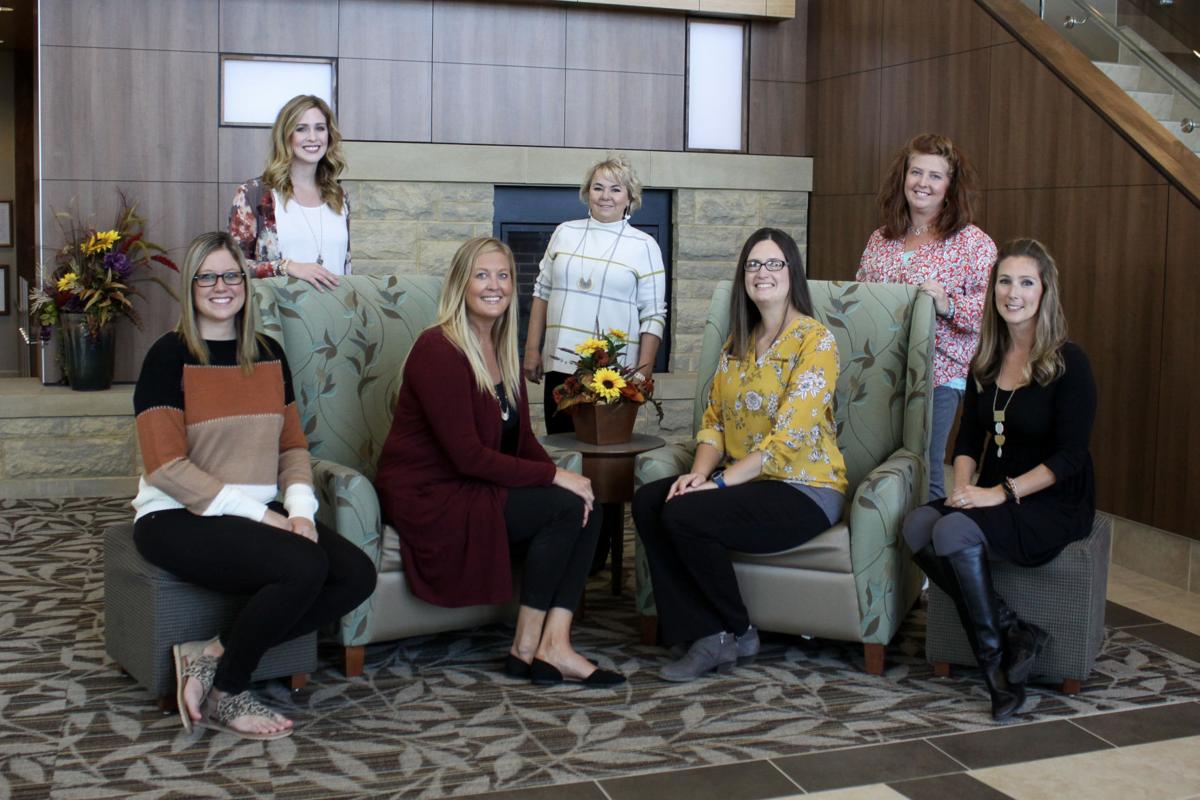 Patients at Beatrice Community Hospital and the surrounding clinics all have one thing in common, and it's something they may not know they have. This week is National Case Management Week, which recognizes the registered nurses and social workers who coordinate resources and provide care for patients, even after they go home.
Heidi Lauenstein, a case manager at BCH, explained that her job is to help people with potential barriers keeping them from an ideal health outcome.
"Case management is helping them get through that, whether it's providing education, resources and support, or being a listening ear is sometimes all they need," Lauenstein said. "So just navigating that. Navigating patients through the healthcare system is really what case management is about."
Kelsey Rengstorf, case manager for Beatrice Family & Internal Medicine Clinic, said she also helps identify the people that are most at risk for complications before those factors even occur, and provides them resources like local food banks and the Salvation Army.
"By identifying whether it's social factors, or lots of comorbidities, and just really watching out for those people and helping them before they get to a crisis point…A lot of people don't even know that these resources are available, so they really just have to be vocal of if there's an issue of 'I either eat or take my medications.' They really just need to communicate that with us so we can connect the dots of what their needs are, and what resources are available for them," Rengstorf said.
Lauenstein and Rengstorf both noted that their services have been increasingly needed recently, with job and financial insecurities due to the COVID-19 pandemic.
Rengstorf said that the Family and Internal Medicine Clinic has patients that are unable to afford life-saving medicines for diabetes and heart disease.
"Even if they do have health insurance, maybe their health insurance doesn't cover the medicines that they need," Lauenstein said. "We collaborate with a lot of different providers in our community, a lot of resources in our community. There's also programs for medications. If we can't get them for their medication, then we look at food programs. There's some emergency assistance funds that we can acquire for a one-time use, as well, to help them through that."
Diane Vicars, senior executive for marketing communications at BCH, clarified that the hospital and clinics do not directly provide those resources, but rather connects their patients to those resources.
"Whatever the patient brings to the table, you're there to try to help them manage that so that they stay on medication, continue to exercise, or do whatever they need to do…I think it's awesome that we have people that are there just to help if I have a question about anything," Vicars said. "Like, what are the hours of the food pantry? Just all of those little questions. It's one thing to talk about the big, scary medical stuff, but all that little stuff that really can just make a day go well or not so well."
Rengstorf said that being a case manager at a clinic has been a growing and changing role recently, and that every clinic in Beatrice has a case manager, including the Wymore Medical Clinic. She said case managers also help patients as they transition out of the hospital, helping them remember medications, future appointments, and just generally making sure they got home safely.
"Even if you don't know you have a case manager, you have a case manager," Rengstorf said. "That's a good thing, not a bad thing. That follow up call happens if you've gone home from the hospital as more of a courtesy. Again, making sure that you're doing well, and if you maybe need a little something extra, or maybe you need to come back in and see the doctor a bit sooner."
"When people are ill and in the hospital, and we're going through all the instructions and their discharge information, it's a lot of information all at once," Lauenstein explained, "and you're sick and just want to get home. So it's also an opportunity to go over those instructions with patients and make sure they've truly understood what they're supposed to be doing when they went home."
Rengstorf said if a patient wants to get in contact with their case manager, they can call the hospital and clinic to get directed there. Rengstorf said she became a case manager because she still gets to work as a nurse, but is able to focus more on removing barriers and providing resources for patients.
"Just knowing that you've made a difference in one person's life is pretty impressive," Lauenstein said. "There's been a few times that I've seen true relief in a patient's face, because I was able to help them with even the littlest thing. So that just makes you keep coming back every day…We just want to help people. That's all we want to do."