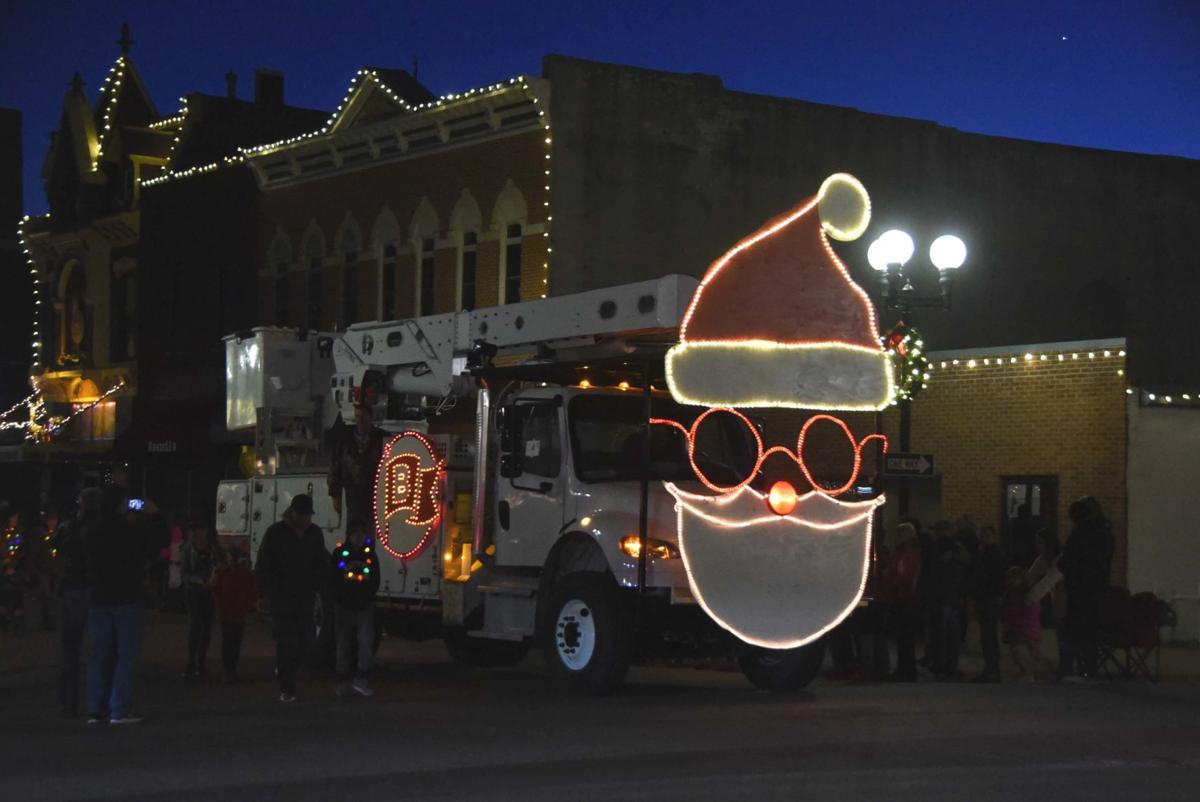 Beatrice is still scheduled to have beautifully lit holiday displays downtown this year, just in a different way than the community has seen before.
Angie Bruna, the Beatrice Chamber of Commerce Director, said the plan for the sixth annual Holiday Lighted Parade is to make it stationary. On Saturday, Dec. 5 from 5:30-7:30p.m., families can drive by the entries on North Fifth Street near the Carnegie Building.
Bruna said the decision to make the parade stationary was due to the recent increase in COVID-19 cases locally.  
"We can't in good conscious encourage people to come and have a gathering on Fifth Street and standing close to each other," Bruna explained.
Bruna said the honorable guest of the parade, Santa Claus, still plans to attend. She said that kids can talk to him from their cars as they drive by, and leave him a Christmas list at the letter-drop station at the end of the parade route.
"So we're still incorporating that fun activity that is a tradition for many," Bruna said. "We felt it was important to somehow adapt and still offer that. We hope that this was a good compromise, given all of the restrictions. Santa still wanted to come to Beatrice on the 5th, so we are still hosting him."
Another Santa activity that typically takes place prior to the parade, the trolley rides sponsored by Main Street Beatrice and The Beatrice Community Hospital and Health Center, has been canceled this year.
Main Street Beatrice Director Michael Sothan said other holiday events are being planned and finalized, with more information to be announced at mainstreetbeatrice.org
Bruna said about 10 floats have been registered for the parade already, nearly half the number that was in last year's parade.
Bruna said floats can be registered through beatricechamber.com, by emailing kjensen@beatricechamber.com, or by calling 402-223-2338. She noted that floats cannot be registered in-person, as the Carnegie Building is a city building and is currently closed to the public.
"There's no doubt that there is an emotional aspect to a community, and the holidays are a huge part of that," Sothan said. "Even though we might not all be able to gather together to do a lot of the same activities, at least not in the same way that we've done in the past, being able to enjoy some of that holiday spirit in whatever way that we can do so safely has an uplifting effect. It gives us a little bit of light for the future, and lets us know that we can keep positive momentum going with this community. Just know that we can succeed and make it through this."
Get local news delivered to your inbox!
Subscribe to our Daily Headlines newsletter.