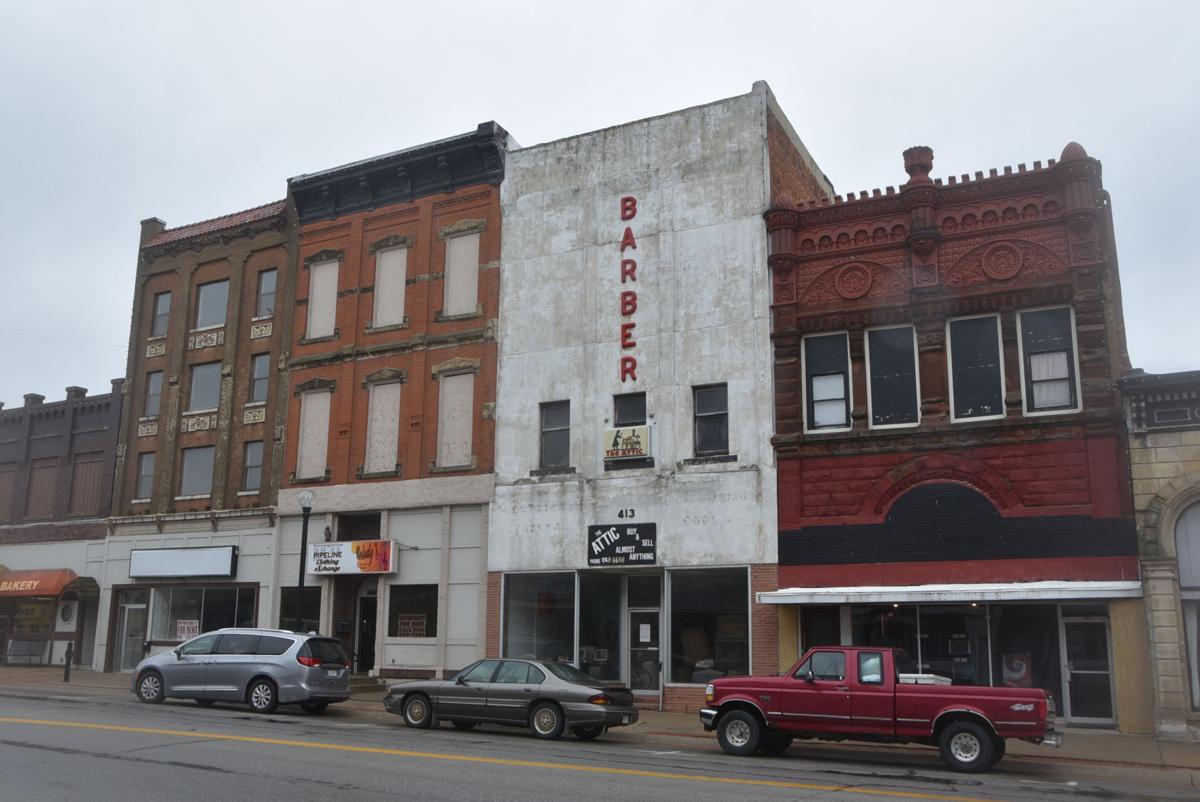 A Beatrice city council resolution likely resulting in the demolition of a downtown building was unanimously approved Tuesday evening.
Councilman Rich Kerr said it was an unfortunate decision.
The resolution involves having R.O. Youker conduct a structural review on both 411 Court Street and 415 Court Street before a final decision is made  about the 413 Court St. building.
"413 Court Street has been condemned for a while in the downtown area," City Administrator Tobias Tempelmeyer explained. "As we are working through this process, we're trying to find solutions. The next step is to have the two buildings on each side, 411 and 415, reviewed by a structural engineer to see what improvements, if any, are necessary on those buildings if you move forward with the demolition of 413 Court Street."
Tempelmeyer said the review will cost roughly $10,000. He said a similar process was done when demolishing 407 Court Street, which is now a courtyard area for The Black Crow.
Councilman Ted Fairbanks said he liked the outcome of demolishing 407 Court, but questioned the city's responsibility to spend the money needed to demolish these building, saying he'd rather see the money spent elsewhere.
"I'm just saying, where does private ownership and private responsibility stop, and public dollars start being spent?"
"It's a public safety issue," Mayor Stan Wirth said. "How do we weigh that?"
Kerr said demolishing 407 Court set a precedent that the city will continue to demolish condemned buildings. He questioned what will happen if the building owners at 411 and 415 are not willing or able to make the necessary improvements to their buildings so 413 can be demolished.
"Where do you stop the precedent? I warned you guys…Then we're right back to where we were with 407," Kerr said.
Tempelmeyer said lessons were learned when demolishing 407 Court, and that he thinks those lessons have been implemented in this project.
"If you don't do anything, this building will eventually collapse," Tempelmeyer said. "When it does, it may or may not affect the neighboring buildings. Then what are you left with?...I'd like to think that we can do it faster than [407 Court], but we've already been at this process for quite a while, trying to work with property owners. So we could not be involved, but we're seeing where that's going at this point."
Main Street Beatrice Director Michael Sothan noted that the city council also addressed the building condemnations downtown last year when amending the adjoining building ordinance.
"It's an issue we've inherited," Sothan said. "It's been decades in the making. But at the same time with effort, with some of the grant sources, by working with property owners, even code enforcement when it's necessary, hopefully we can get ahead of this so we're no longer having to spend $200,000, $300,000 or more to tear down a building…We need to be more aggressive and proactive to head these issues off before they become such a huge issue, and we're stuck with the demolition of the building."