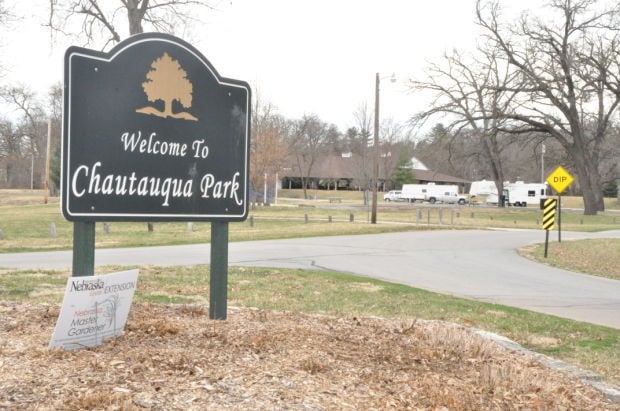 Essentially all city property will be closed to the public following an emergency disaster declaration from Beatrice officials Tuesday.
In response to the Centers for Disease Control and Prevention's encouragement of social distancing and recommendation to avoid social gatherings of more than 10 people, it was announced that city facilities were to close at 5 p.m. Tuesday.
"We're just trying to follow guidance from the CDC, White House and Governor's Office and apply that to what we have here locally," said city administrator Tobias Tempelmeyer. "We're going to wait and see what we hear from the national and state levels as to when we lift the restrictions. We hope sooner than later and we can get life back to normal for everyone."
A press release stated the closures include city hall, the city auditorium, the Carnegie building, library, senior center, indoor batting facility, restrooms, ball fields, playgrounds and recreational facilities until further notice.
Beatrice Police Capt. Gerald Lamkin asked the public comply with the declaration and not be in the parks.
"If people are in the parks during our patrol maneuvers we'll be reminding that individual that the parks are closed until further notice and then just standby until they leave," he said. "We certainly don't want to get to the point where we cite people for that, but common sense has got to be the key here. People just need to do their part and help the city do its part to keep everybody save."
If someone refuses to comply, Lamkin said he or she could be ticketed for trespassing.
With area schools being out until at least the end of the month, Lamkin is asking parents or guardians to be especially aware of where their children are at.
"If kids just stay at home and stay in their own back yard, that would be awesome," he said. "Whether that will be more challenging, who knows? It's going to be up to the adults to monitor their own children and families. Don't leave it up to the government to handle everything."
Absent from the press release listing closures was the trail system, which Tempelmeyer said is a gray area.
"The hard part is you can't keep people off the trails any more than the sidewalk," he said. "What we want to do is encourage everyone to have some common sense and practice social distancing. You usually don't see large groups running down trail at one time. If you're running on the trail we're not going to cite you or ticket you."
The city is working with citizens to conduct as much business as possible by phone or via the website at www.beatrice.ne.gov and citizens are encouraged to pay their utility bills online, by phone, mail, or drop box.
As of Tuesday, Tempelmeyer said all city workers were still maintaining a regular work schedule.
City departments that have to continue working with the public, like the police department, are asking for cooperation in trying to do more business over the phone.
"We are probably taking more property crimes over the phone, more civil calls, things of that nature," Lamkin said. "We really don't like doing that, but we're forced to take measures to keep officers safe and healthy, as well. I would encourage people if they have property crimes, something stolen or damaged, to simply call in rather than come in and file a report."
While at this time there are no confirmed cases of COVID-19 in Gage County, the local disaster declaration assists in the availability of emergency supplies to the city, if they are needed.
The local Unified Command Center continues to monitor and prepare for the potential spread of the COVID-19 virus in our community.
In addition to working with local, state, and federal government officials, the City is taking action to ensure the continuity of key public systems such as our emergency medical response, police protection, and public utility infrastructure.
Concerned about COVID-19?
Sign up now to get the most recent coronavirus headlines and other important local and national news sent to your email inbox daily.