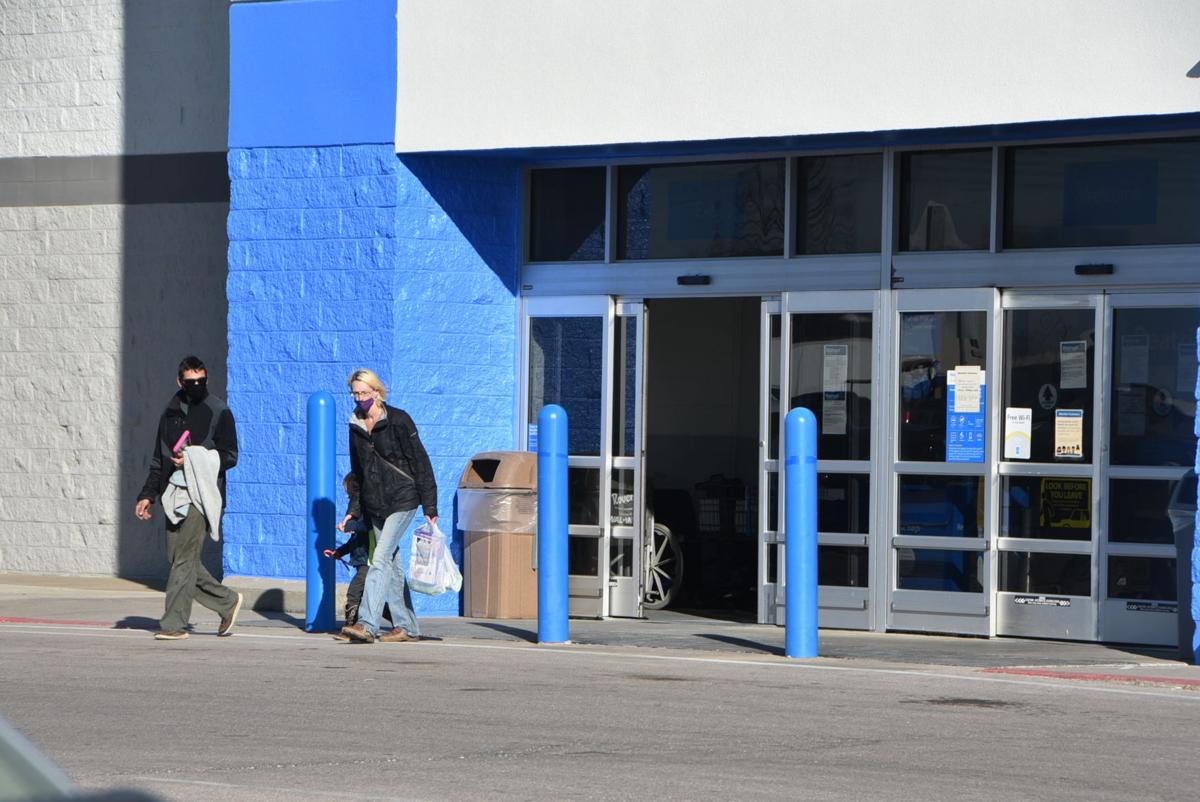 Effective immediately until Tuesday, Dec. 15, the Beatrice Board of Health has enacted a mask mandate within the city.
The mandate states that individuals must wear a mask while in any indoor public facility, unless actively eating or drinking.
Gage County is currently in the red part of the risk dial according to Public Health Solutions, which is a high risk of spread for COVID-19.
On Monday, Omaha Sen. Justin Wayne stated in a news release that a statute allows cities to "make regulations to prevent the introduction and spread of contagious, infectious, or malignant diseases into the city."
Mayor Stan Wirth said that the mandate is to minimize the spread of COVID-19, while also enacting policies that would not hurt local business or the economy.
The health board is comprised of Wirth, Dr. Steven Paulmeyer from Beatrice Community Hospital, Beatrice Police Chief Bruce Lang, City Council President Richard Clabaugh and Landmark Snacks general manager Bob Reed.
The increase of positive COVID cases in Beatrice Public Schools and Southeast Community College-Beatrice was discussed prior to approving the mandate.
Paulmeyer also noted the local Test Nebraska site averages 70 tests each day, with a 30-40% positivity rate for COVID-19.
"We have near full capacity with beds, and over approximately half of those are COVID patients at this point," Paulmeyer said. "So we are seeing increased strain in caring for those. We're seeing significant increase in cases in staff, which has limited some staff in some circumstances. All of those things together, I think, are raising some level of awareness, at least within the hospital system."
Paulmeyer said he thinks a mask mandate will help facilitate and maintain the opening of local businesses and schools.
The mandate also limits bars and restaurants to eight people per table, with no exemption for playing games, and no bar seating whatsoever. The board also specified that the mandate is required when individuals are utilizing indoor fitness centers.
Lang proposed the eight-person table restriction in all instances, because he said it will remove the grey area for the police department to enforce the mandate. He said some businesses have recently relaxed mask enforcement due to "COVID fatigue", but now the police will charge refusals to follow the mask mandate as a class III misdemeanor.
In Nebraska, a class III misdemeanor is up to three months in jail, and/or a $500 maximum fine.
"That way it shouldn't impact anybody's business, but it also prevents the large events that we're afraid of," Lang said.
Lang and several other board members voiced having no desire to mandate masks or create restrictions at private homes or get-togethers.
The board agreed on a four-week mandate, as it allows time for the city to see how Thanksgiving affects cases, and they can extend or further amend the mandate before Christmas.
"Everyone seems to understand that hospitalizations follow our peak rates by about three weeks," Paulmeyer said. "So if we're peaking from a case standpoint right now, that gives us our three weeks to see what happens to our hospitalizations, and then can make modifications at that time."
Nebraska Gov. Pete Ricketts was asked about Beatrice's mask mandate Tuesday afternoon. Ricketts said the state will not interfere with cities that are enacting within their legal rights to impose a mask mandate, but that he doesn't believe they are appropriate.
As of Tuesday afternoon, leaders in Grand Island, Hastings and Kearney were also considering mask mandates and Fairbury was set to discuss a mask mandate Tuesday evening.