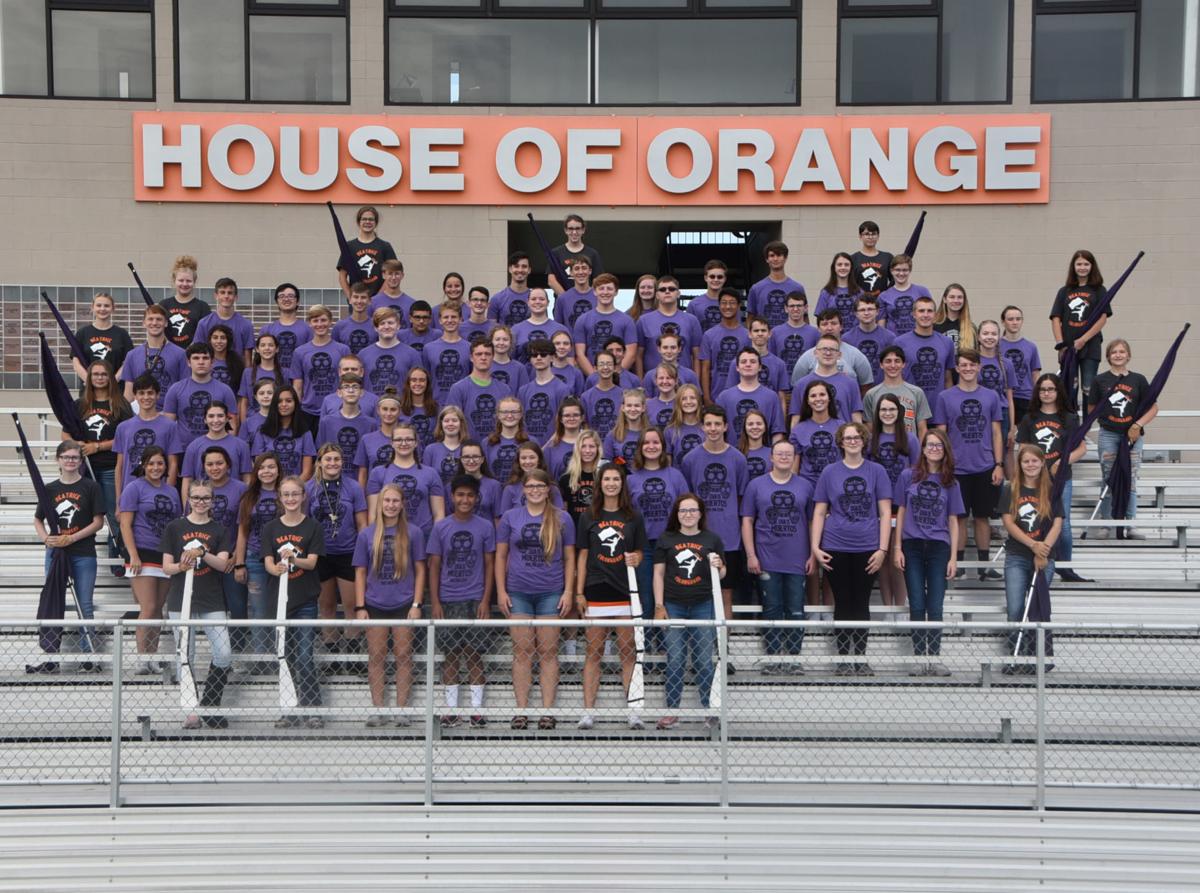 Andrew Johnson, Nick Thompson, Kelly Meyer - Directors.
Tony Perez-Garcia - Percussion.
Alexis Schwartz,Whitney Schwisow, Roel Navarrete.
Alex Holle, Ella Verkler, Grace MacNett, Hannah Essink, Kayla Williams, Macy Gronewald.
Alayna McGinty, Chaney Weiss, Emily Allen, Emily Rempel, Emma Oliver, Emmy Hoefer, Faith Kelly, Hailey Aden, Hannah Parde, Holly Fischer, Kalynn Jeardoe, Linnea Edeal, Madi Coffin, Megan Meagher, Raelyn Post, Raquel Moore, Sawyer Crumrine.
Cadence Hevelone, Eric Holloway, Katee Mootz, Savannah Given, Simon Pinkerton.
Abby Trantham, Ashley Revis, Billy Kelley, Brett Powers, Camden Parde, Corrin Miner, Dylan Norris, Evan Rosenthal, Hannah Kassmeier, Justin Maatsch, Noah Achtemeier, Noah Kipf, Tayton Oakes, Zack Whitmore.
Bailey Schauer, Maya Moran, Olivia Pfeiffer, Tyler Emory.
Ashton Barber, Brianna Brewer, Ian Scheele, Kyle Holloway, Matthew Jobman, Nolan Marlett, Tina Rowe, Ty Young.
Dawson Saathoff, Lucas Holcombe.
Hailey Steele, Halie Parde, Kaylee Carpenter, Kiera Whitfield, Kinsey Crooks, Lacie Riepenkroger, Laney Corter, Lexi Cary, Maddie Nanamen, Madi Duetsch, Mattie Saunders, Olivia Hatzenbuler, Rebekah Denton, Sierra Jordan, Zhoe Saunders.
Caleigh Behrens, Matthew Price.
Bodee Weichel, Chet McGrury, Katelin Teet, Noah Hagemeier.
Cody Toland, Jordan Zhang.
Camden Behrens, Chris Watts-Moore, Sarah Scheer, Zhoe Jones.
Get local news delivered to your inbox!
Subscribe to our Daily Headlines newsletter.