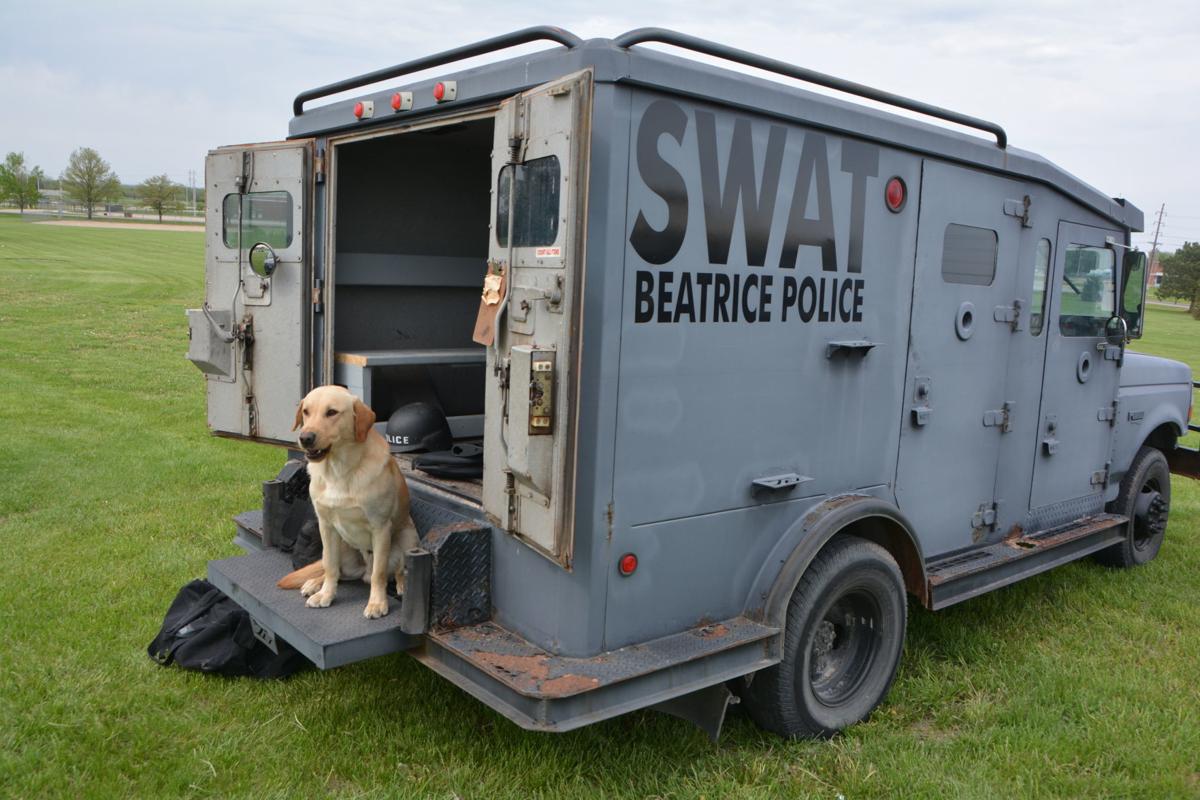 The Beatrice Police Department hopes to add a new recruit to the K-9 unit starting in September.
Police Chief Bruce Lang said the new K-9 will be handled by Officer Derek Hosick, who has obtained grants to cover program expenses through the end of next year.
"Our obligation will be in-kind funds, like using an existing patrol car, existing equipment and so forth," Lang said.
The police department currently has one K-9 in the unit, a British labrador named Toro.
Toro is handled by Officer Anthony Chisano, and is trained to locate narcotics, suspects and lost persons, recover evidence and do search and rescue.
In 2018, Toro and Chisano had over 17 proactive drug-related arrests and enforcements, and went on over 56 deployments.
Lang said the new K-9 will work opposite shifts of Toro, and focus more on patrols. While Toro attends community events and visits with children, the new dog will be "a little more businesslike" in comparison.
Lang said that due to health complications that usually come with bigger breeds, the new K-9 will be smaller than Toro but still in the athletic category.
The dog will be acquired two weeks before it and Hosick will go through training through the Nebraska State Patrol.
The new K-9 will have some big paws to compare to, as Toro was the youngest dog to be certified a K-9 in Nebraska. He was six months old at the time.
Lang said the police department will have announcements about the dog closer to September.
Get local news delivered to your inbox!
Subscribe to our Daily Headlines newsletter.