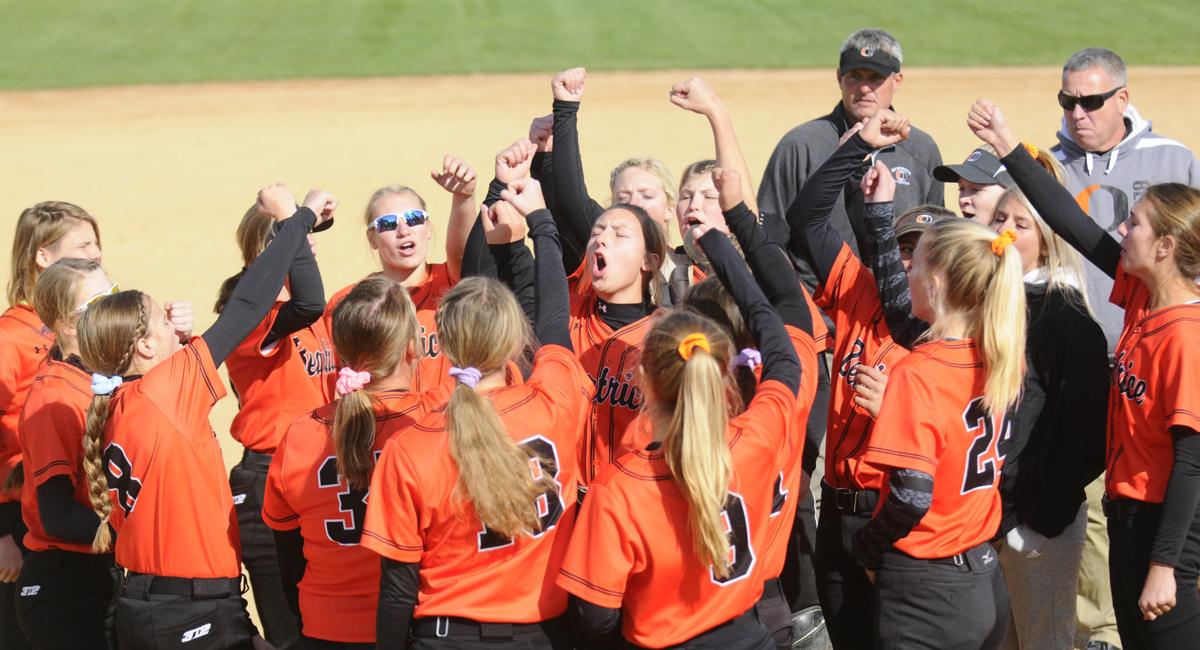 The city of Beatrice transitioned into phase three of the Directed Health Measure this week, which further eases restrictions on public gatherings in time for over 90 softball and baseball teams to play locally this weekend.
Beatrice Chamber of Commerce Executive Director Angie Bruna noted that these games benefit the city by having youth involvement, and also benefit local businesses.
"We have extra guests in town that are staying in our hotel rooms. Between games, they're shopping, they're eating in our restaurants, and all of this brings in extra outside dollars that then supports our tax base and supports our local businesses," Bruna said. "Those dollars can turn around and be recirculated within our community. So it's a great win-win for us."
Nebraska Department of Health and Human Services states that under the current DHM, gatherings are restricted to 50% of an indoor facility's occupancy and 75% for outdoor facilities, not to exceed 10,000 individuals.
Practices for non-contact and limited contact sports were allowed to begin June 1, with games allowed to proceed June 18.
NDHHS recommends that at baseball and softball games, the bleachers between the dugout and home plate should be used to help spread out players, with designated spots to place their personal items. Players should use their own equipment including gloves, helmets, and bats as much as possible, and when protective equipment needs to be shared, it should be disinfected between each players' use.
Attendees are required to social distance between different groups, and cannot sit or stand near the team benches or dugouts. Post-game handshakes or interaction between teams are prohibited.
When games end, the leaving team must sanitize the dugout or bench area, and attendees and players must leave the playing area and return to their cars immediately after the game. Fans for upcoming games must remain in their cars during player warm ups, and will be permitted to come to the field once the team they are there to watch enters the playing area.
Players must bring their own beverage and snacks to consume during and after practices and games, and cannot share drinking fountains or coolers. Similarly, the use of sunflower seeds, tobacco products, and spitting while practicing or playing is prohibited.
City administrator Tobias Tempelmeyer said the flooding last week did not greatly impact the games played at the Scott Street Ballfields that weekend, and said it should not impact the games this weekend, either.
"Field five is the one that had a little more water on it, but at least from the pictures I have seen, there wasn't a lot of water on the field itself," Tempelmeyer said. "Maybe out around the fence, a little bit of the outfield, but all in all I think it should be fine and kids should be able to play on it."
For those wanting to camp this weekend, the Chautauqua Park campgrounds are still closed, but the Riverside Park Campgrounds are open.
Tempelmeyer said the city is currently working to repair electrical panels damaged by the floods at Chautauqua Park, as well as organize dry camping - meaning areas with likely no water, sewer or electrical hookups - for people traveling to town in campers.
Further camping inquiries can contact the city at 402-228-5200.
Get local news delivered to your inbox!
Subscribe to our Daily Headlines newsletter.