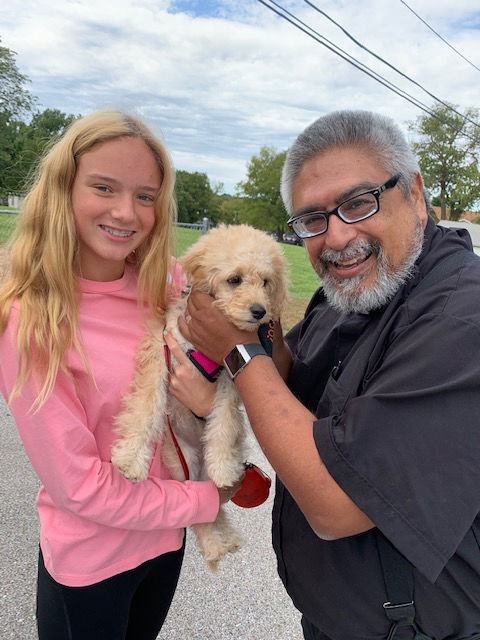 St. John's Lutheran Church of Beatrice hosted a "Blessing of Animals" Ceremony on Sunday afternoon.
"Historically the Feast of St. Francis is observed on Oct. 6 and often churches will do a blessing for animals as a part of that celebration," said Pastor Ernesto Medina. "I think it's the first time that it's been done at St. John's, but I've been ordained for thirty years and love doing it. It's very powerful."
St Francis, who founded the Catholic Church's Franciscan order, lived in Italy during the late 12th and 13th centuries. He is remembered for his generosity to the poor and his willingness to minister to the lepers. He is remembered for his love for animals and nature. St Francis died at Portiuncula, Italy on October 4, 1226 and was pronounced a saint in 1228.
"The Feast of St. Francis is really a celebration of all creation. Since we're just starting harvest, which is such a miracle for me, it seemed like a good opportunity to show love in our community," said Medina. "Our companion animals are often the clearest manifestation of God's love. They are a window to the unconditional love of our Heavenly Father and I wanted to name it, bless it and celebrate."
Community members brought over forty animals to the ceremony.
"It was just fun," said Medina. "We had dogs, kittens, cats, ducks, goats and a turtle. One girl brought her unicorn backpack to be blessed. Others brought stuffed animals, or photos. One woman brought a photo of a pet she had just lost."
Back Alley Eatery and the Beatrice Humane Society were also a part of the celebration.
Get local news delivered to your inbox!
Subscribe to our Daily Headlines newsletter.