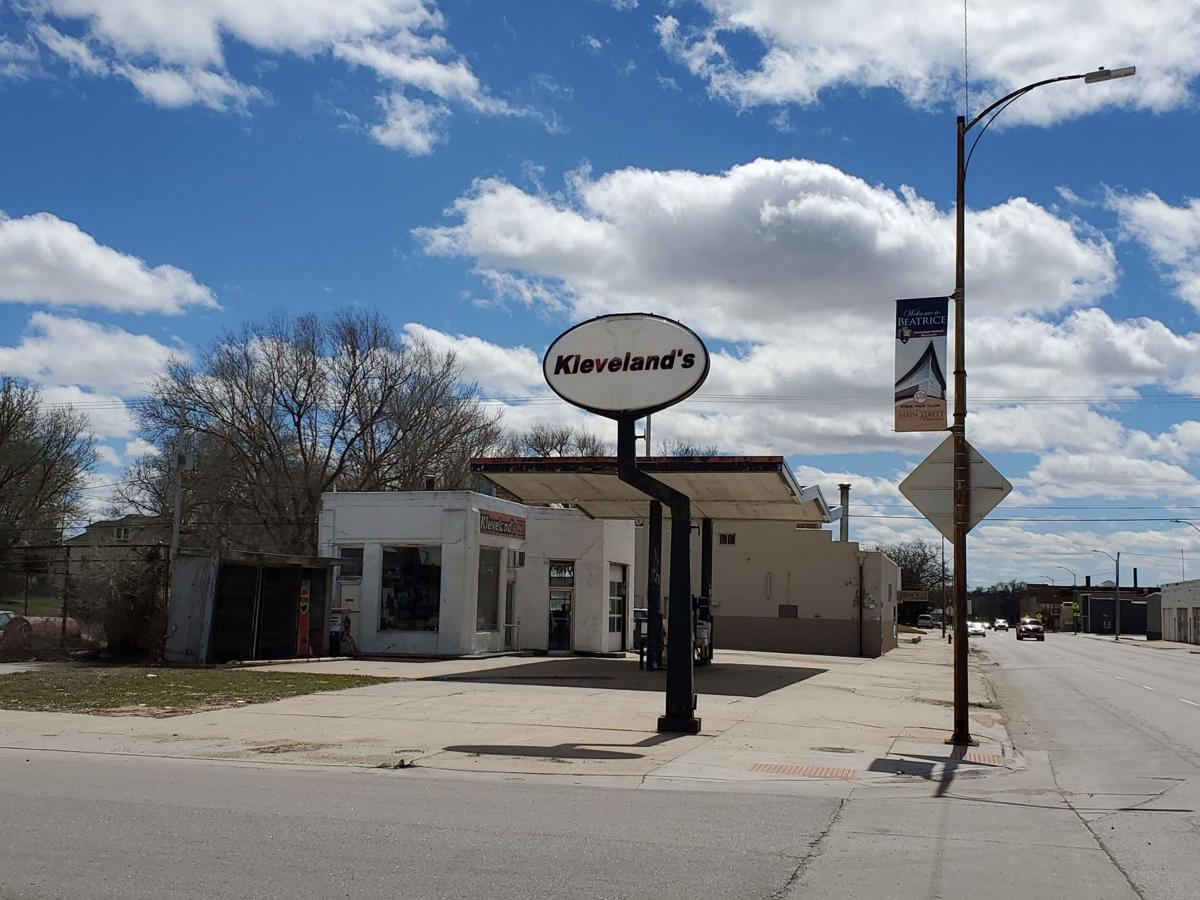 The Beatrice City Council voted to move forward with acquiring several properties at a cost of roughly $627,500 in order to build a new fire station.
The land is located between Sixth and Seventh and Scott and Bell streets, which is currently occupied by the former Kleveland Service Station, Jan's Cleaners, and a couple rental houses that are not currently inhabited.
Under the agreement, the city would pay $200,000 to Robert L. and Debra Houseman for Jan's Cleaners, $275,000 to Garold Kleveland, $88,000 to H2 Rentals LLC, $42,000 to MRW Rentals LLC and $22,500 Mark W. Clausen Living Trust.
City Administrator Tobias Tempelmeyer said that some properties will undergo a phase one environmental testing study through Terracon Consultants, which will cost the city $2,800.
"We have to give [the property owners] notice," Tempelmeyer said. "Environmental testing will include a phase one, maybe a phase two study. Make sure we don't find asbestos in the building. Those will be done as part two of the contract. At the end of part two, if the city decides they want to move forward purchasing the property, we then will give them notice again. We will then move to part three of the contract."
Tempelmeyer said the environmental testing can take between three and four months, meaning the properties could be purchased as late as November. 
"Hopefully both parties can move faster than that, but we understand there's different circumstances with each property, and they may not be able to move as quickly as the other ones," Tempelmeyer said. "Then you would spend the winter months getting the ground prepared, with a construction dig starting the spring of 2020."
Tempelmeyer said state law requires the city to appraise properties valued more than $100,000. The city approved Great Plains Appraisal to assess the land, at a cost of $7,725.
The council also agreed to petition to condemn property in Gage County Court to initiate eminent domain for three parcels of land.
"If the city is going to use a parcel of property for a public purpose, the statute gives us the authority to use eminent domain or condemnation – two interchangeable terms – to get the property to come to terms," Tempelmeyer said. "We will continue through the negotiation process, and will hopefully be able to reach an agreement, but this gives us the authority to file a lawsuit if necessary."
The land in question is owned by Rhen Marshall Inc., and is a wholesale warehouse.
Attorney Jeff Hubka, who represents the company, asked the city council to table the eminent domain vote.
"Valuing a vacant property is somewhat easier than valuing a going business," Hubka said. "The task of stopping what he's doing and deciding to shut down entirely or moving business somewhere else to a suitable location is a problem. It also impacts the price that is going to be paid or accepted. These are all issues that don't happen if the property is not being utilized."
Mayor Stan Wirth said that negotiations can continue even with the board initiating imminent domain.
"I think it's paramount that if we're going to do this project, we need to do it in and expedite it as soon as possible, just because of all the hoops that we have to jump through," Wirth said.
Councilmember Ted Fairbanks said that he is concerned not having imminent domain would cause the negotiations to be drawn out.
"We made a promise to the community when we put this on the ballot. It was passed," Fairbanks said. "We made a promise to the other land owners that we're purchasing property from. I certainly understand Jeff's position, but I would suggest that we move forward with it tonight."
Fairbanks was referring to a city sales tax will help pay for the station.  Around 53 percent of voters supported a sales tax issue in the November general election, which came into effect April 1.
The additional half-cent sales tax will generate around $1 million annually and be removed once the station is paid off or in 10 years.
The current home of Beatrice Fire and Rescue is in the lower level of the city auditorium, where it was been located since 1965.
 A lack of space was the driving factor in pursuing a new station that would move the department. For example, when the auditorium was first used as a fire station, there were five trucks in the garage area compared to 14 today.
The current fire station is around 6,000 square feet and the proposed new facility would be around 14,000 square feet. The project was estimated to cost $9 million, including property purchases.
Get local news delivered to your inbox!
Subscribe to our Daily Headlines newsletter.