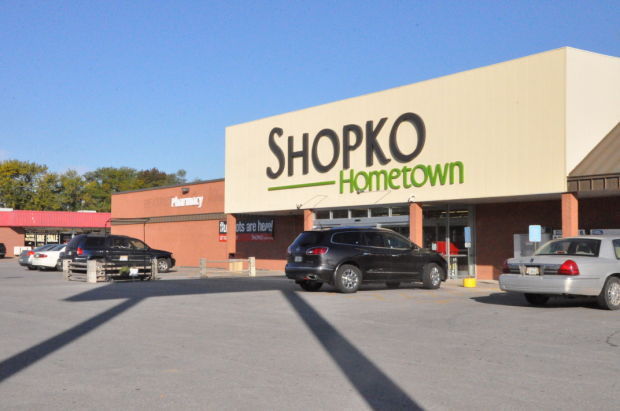 Plans for the new Hy-Vee project in Beatrice have been indefinitely shelved.
The chain had applied for tax increment financing from the city to establish a store at the former Shopko Hometown store in east Beatrice.
Tax increment financing, or TIF, refunds or diverts a portion of a company's taxes to help finance development in an area or on a project site. TIF can help pay for infrastructure improvements like streets, sewers and parking lots in the area near a new development, and in some states can also be used for acquiring land, paying for planning expenses, demolishing and rehabbing buildings, cleaning up contaminated areas or funding job training programs.
During an online meeting of the community redevelopment authority Friday morning, city administrator Tobias Tempelmeyer said Hy-Vee planned to put an estimated $1.9 million into the acquisition of the project.
Tempelmeyer assessed that when the project is finished, the new valuation of the property will be roughly $3 million, or a $2.4 million increase. With TIF, roughly $520,000 of taxes generated from the building could go to pay for the public improvements made.
Gage Area Growth Enterprise Executive Director Trevor Lee said that the project began last year, and that news of Hy-Vee halting the project was received on Wednesday.
"As of Monday, our communication with the corporate real estate team at Hy-Vee, all systems were go," Lee said. "We expected that they would be clearing out their final due diligence period and closing on the building in the next two weeks…Everything was looking very good, then kind of out of nowhere we were contacted by the same redevelopment team that they had received word, without any explanation from senior leadership, that Hy-Vee would not be proceeding with the project in Beatrice or with the Shopko building, specifically, at this time."
Lee said that NGage, the City of Beatrice and the building's owners, Stan and Judy Meyer, are currently in a wait and see stage as they await more information.
"We're going to do everything we can to hopefully breathe some life back into the project," Lee said. "We just need some more information to see kind of what was the hang-up that led to that determination."
The Des Moines, Iowa-based company has over 265 stores across the Midwest, and ranks among the top 25 supermarket chains in the country.
There are several grocery store contenders in Beatrice. However, Lee said Hy-Vee was far enough into the project that he does not think the halt was due to a market feasibility issue.
"I don't know for certain if COVID would be the direct reason," Lee said. "I do know that even though the company is probably doing very well, like most grocery stores, their attention has certainly had to turn to that in the last couple of months."
Despite the interlude, the community redevelopment authority board decided to submit the proposed plan for the Hy-Vee redevelopment project to the city council.
"As economic developments go, sometimes they do have some hiccups but are able to work through them," Tempelmeyer said. "We're hoping that's the case with Hy-Vee…It doesn't negatively impact the city nor the CRA if you guys go ahead and move this project forward to the city council. Ultimately, we would need to sign a redevelopment agreement before anything would go into effect here."
Get local news delivered to your inbox!
Subscribe to our Daily Headlines newsletter.