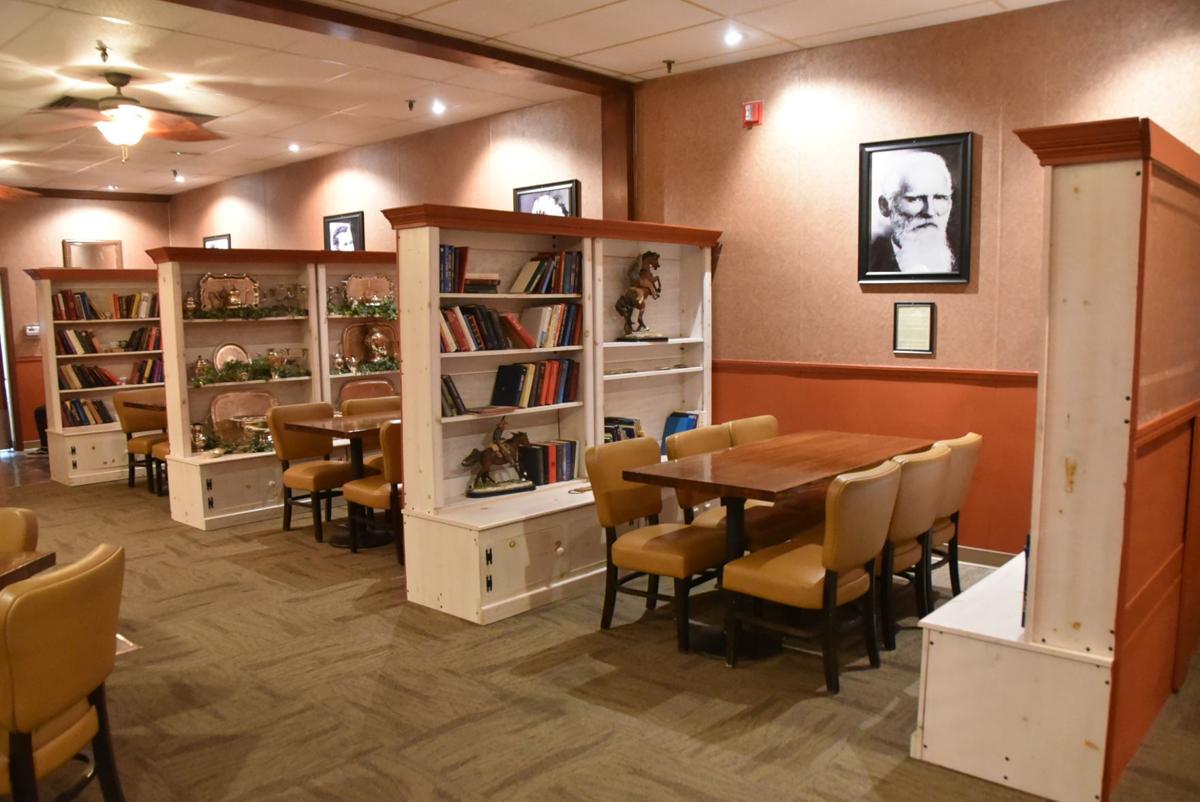 As restrictions lightened in Gage County this week, the Beatrice community is acclimating to businesses reopening while wearing masks and following social distancing. According to local business owners, the response has been overwhelmingly positive.
"It wasn't packed by any means, but I think we surpassed what we expected to do," Ron Tegtmeier, owner of Legends of Nebraska in Indian Creek Mall, said about their reopening on Monday. "We were pretty happy with it. Everybody seems to be extremely happy with the way we've arranged the restaurant."
Tegtmeier called the new restaurant layout "social distanced dining at its best."
Seating has been changed so display cases, bookshelves and other dividers keep patrons at least six feet apart, and that every other booth is allowed for seating.
Similarly, beauty and body art parlors have made additional sanitary efforts.
Kim Pittman, owner of the Cutting Edge beauty salon, said clients and workers are wearing masks, and that capes are not being reused. She illustrated opening day was like shearing sheep, due to the amount of hair that was cut.
Other businesses have delayed reopening or are continuing to solely have drive-through or pick-up options. However, Pittman and Tegtmeier both said they were glad to be open again.
The relaxation of Directed Health Measures was also a topic of discussion during an online Beatrice Board of Health meeting Thursday morning.
Mayor Stan Wirth said he has only heard positive comments about reopening thus far.
Beatrice Police Chief Bruce Lang said he's fielded some questions wishing to explain the DHM, but that there has been no issues with people violating the rules.
The board continued their discussion of reopening the pools and water parks in town, reiterating that the ultimate decision will be made by Governor Pete Ricketts.
"The governor has indicated in his news conference yesterday that as of June 1, there will be some new directives regarding water parks, but he's not indicated exactly what those were," Wirth said.
City administrator Tobias Tempelmeyer said he's had discussions with other administrators across Nebraska to see what they are planning to do. He said of the 67 responses, four administrators indicated they were opening, 19 said they were not opening, and 44 were still undecided as of May 11.
Tempelmeyer said the city is moving forward with opening the swimming pool, but that a date has not been set. He explained the opening date of the Splash Pad is dependent on when the new bathroom installation there is completed.
"Everything is ready, so it's whether or not we want to have a bunch of kids up there while we're trying to crane in a bathroom at the same time. That may delay the opening," Tempelmeyer said.
The board decided to meet again next week, as Lang said he expects things to rapidly change in coming weeks as far as new DHMs. He noted that Beatrice does not have any additional directives in place besides those affecting the entire state.
"So when we say we're waiting to see what they do, that's because we currently don't have any specific restrictions in place locally with our health board…Not to say we might not do something later, but as of now we'll see how it is," Lang said.
Get local news delivered to your inbox!
Subscribe to our Daily Headlines newsletter.