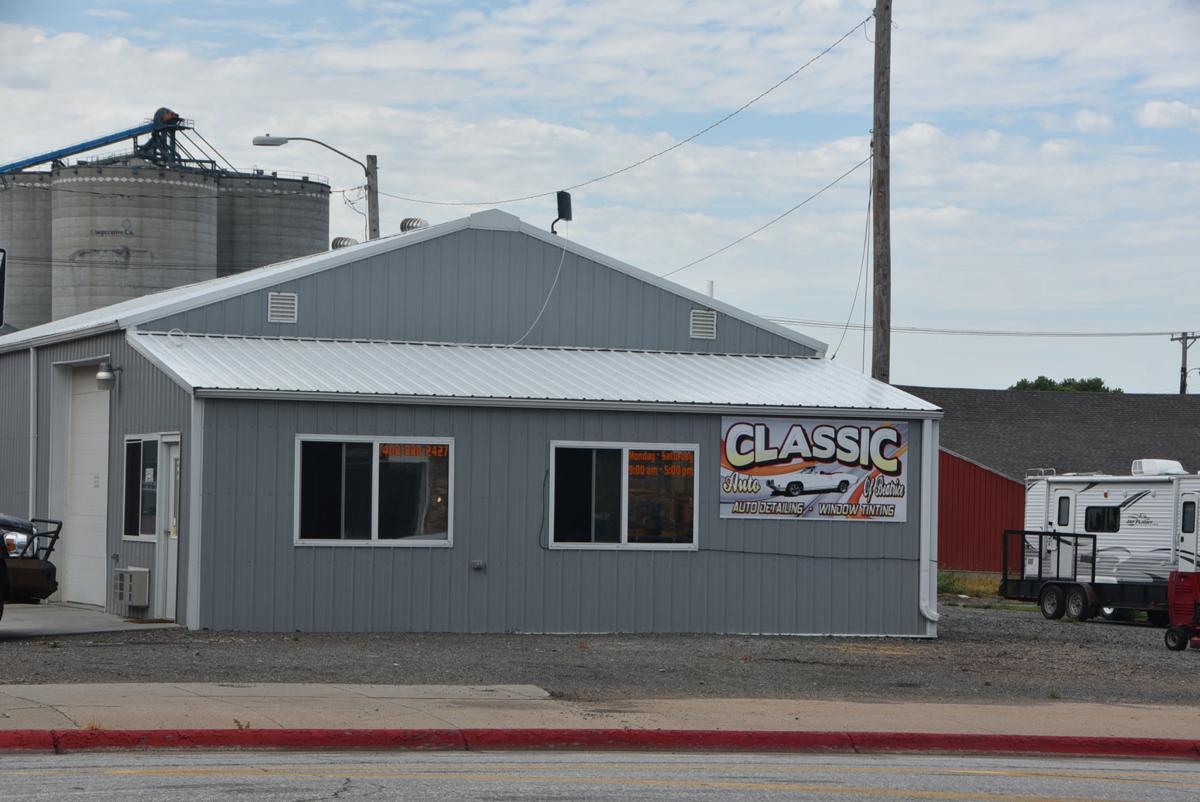 Beatrice city officials are considering options for a property owner to expand his business.
Jon Rosenthal, owner of Classic Auto Sales of Beatrice, said he's interested in purchasing several parcels of land west of his building, which is located at 222 west Court Street. Rosenthal is already in a lease agreement with the city for one parcel, and the other two parcels were purchased by the city in 2013 for roughly $25,000.
"I'd like to possibly add on to the building, get into a little bit of retail sales selling trailers," Rosenthal said at this week's council meeting. "I've considered doing something with landscaping…The direction that I want to go is not completely known, because it is in the floodplain."
City administrator Tobias Tempelmeyer explained that because the building is in the floodplain, the lowest living level is required to be a foot above the flood level. The business is roughly six inches below that foot.
Tempelmeyer said there's an exception in FEMA guidelines that allows this. The exception states improvements can be made up to a business up to 50% its value, which includes building and labor expenses. However, the building's previous owner made improvements, which rolls over to Rosenthal's value.
"So if Jon made an improvement of more than $9,000 to the building, then the entire building needs to be brought up to the floodplain level, which means the flood of the current building would have to be raised about six inches…Or he has to do a letter of map revision through FEMA, and that probably will cost him about $15,000," Tempelmeyer said.
Another complication is that the business is zoned in the light industrial district, and would have to be rezoned by the city in the central business district, depending on what business Rosenthal intends to do.
"Trailers, some of those things I would be capable of doing without changing the zoning," Rosenthal said.
Council member David Catlin asked Rosenthal if he would consider relocating if the city helped him through loans and grants.
Rosenthal said he's not completely against the idea.
"I understand the flood zone will always be an issue," Rosenthal said. "The biggest problem comes- if you know me, you know I did not come from money. I used my hands to get to where I am now, and I bought what I could afford… Most of the other buildings or shops that are anywhere close to this cost significantly more and still need repairs or stuff done to make them [usable] for how my business is ran.
"I have no intentions on leaving town," Rosenthal said. "I want to bring something that will bring jobs, I want to build something that's going to bring tax dollars and promote growth in the city."
Council member Richard Kerr said the council has similarly helped other businesses with expansion in the past.
"When you and I first talked, I didn't realize all of the hoops that you've got down there," Kerr said. "It's just going to be continual. But I think we've got some other options that I think we need to pursue - and stay on this option, also… We're not here to roadblock you, Jon. We're going to try to help you in any and every way that we can."
Mayor Stan Wirth said the council will have further discussions about potential options, likely during an executive session during its next meeting.
Get local news delivered to your inbox!
Subscribe to our Daily Headlines newsletter.