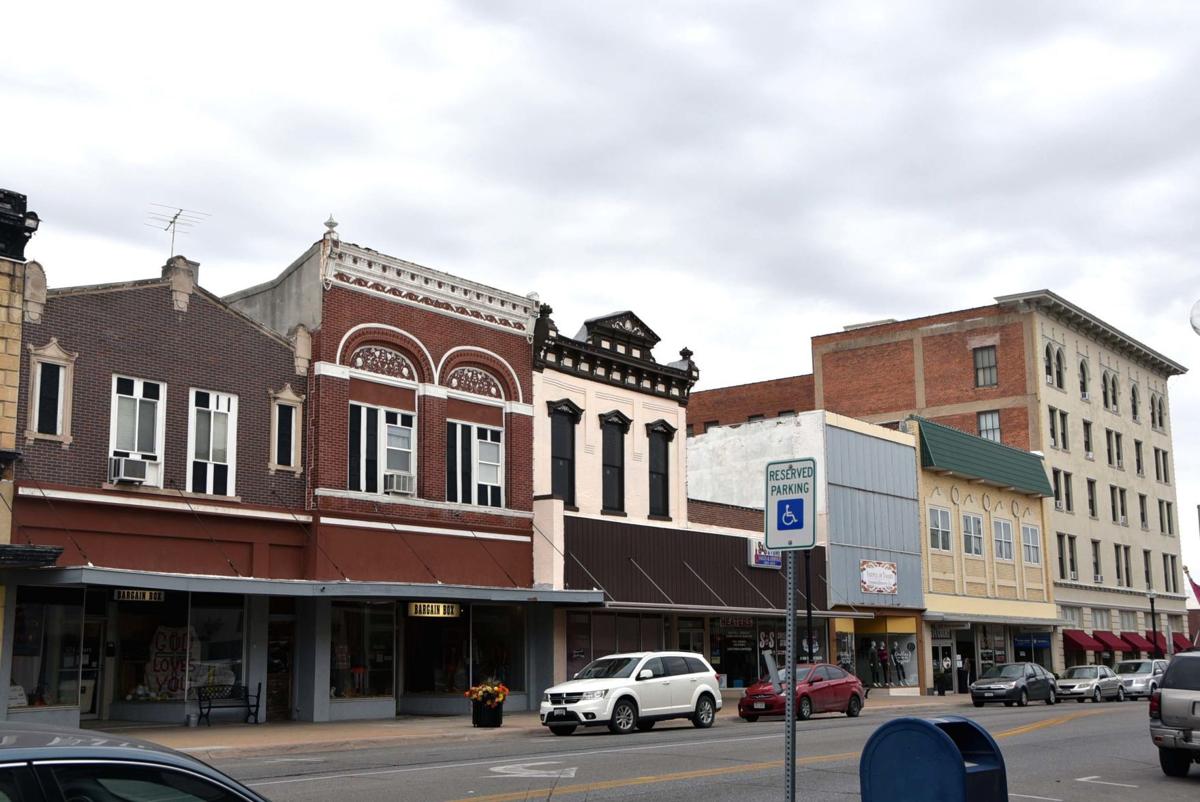 Three properties have been condemned in downtown Beatrice since 2015, and the building at 407 Court St. was demolished.
On Monday evening, Michael Sothan, executive director of Main Street Beatrice, spoke with the Beatrice City Council and asked to modify the adjoining building ordinance approved in 2016 to help preserve the structures downtown.
"We are still having some very major issues of dilapidation…This has been building over decades," Sothan said. "It is a problem that unfortunately the past adjoining building ordinance has really not been effective in trying to head off."
Sothan suggested several simultaneous approaches to the issue.
First, adjusting the ordinance to address the neglect and dilapidation that Sothan says threatens the safety, investment and property rights of neighboring owners. He also suggested designating redevelopment tools to help owners enhance their buildings, applying for façade grants and accessing other resources to preserve the buildings and develop safeguards to avoid unnecessary demolition.
City Administrator Tobias Tempelmeyer said he's spoken with Sothan for several months about the issue, and has helped formulate a comprehensive program in addition to the ordinance to incentivize building owners.
Tempelmeyer said registration of adjoining buildings would be required, and that the fee could be waived if owners provide proof of insurance.
"What we have proposed here is it requires that all adjoining buildings are inspected annually," Tempelmeyer said. "However, if the building is about to be compliant, it's properly registered and it provides proof of insurance, then it's inspected once every four years. So there's an incentive for the property owners, as well, to have those things in place."
Tempelmeyer said the four-year inspections would be less work for city's building inspection department.
You have free articles remaining.
"At the same time, we do make sure we get into buildings more often than never," Tempelmeyer said. "We're trying to find some problems and head them off beforehand."
Sothan said that in 2016, the building owners he spoke to seemed hesitant to have the city take further action downtown and hold inspections. He stressed that the inspections would be to ensure the buildings are structurally sound, like examining the roofs, floors, and foundation and support columns.
Sothan said that the downtown area has potential to be an economic driver, as it has brought in 22 businesses and 125 jobs since 2016.
"I'm talking with property owners and business owners that are slowing down and holding back on investing in certain properties because they're afraid of what's going on with their neighbor next-door," Sothan said. "That is a really scary point to be as a property owner, if you're not willing to invest in your own building."
Council member Rick Clabaugh said he agrees with having the city put more priority on the adjoining building ordinance, noting that they are expensive to demolish.
Sothan also noted that many of the buildings are over 100 years old and are also important to preserve from a historical standpoint.
"I think it's a great start, Mike, to make some obligations to the ordinance," Mayor Stan Wirth said. "We have buildings, as you know, that have been identified that have issues. If those issues aren't eradicated in a very short period of time - I'm talking about six months - we're going to have some major problems."
Sothan said he's afraid that just amending the ordinance won't solve the problem, causing the council to have the same conversation at a later time.
He said in addition to the ordinance, he'd like the building owners to speak with him and Tempelmeyer if they need to find resources to fix their structures.
"At the end of the day, we want to get the problems fixed," Sothan said. "We don't want them to fester until it gets to the point of no return, and the best way to not get there is for people to be open, communicate and hopefully reach out for some of the resources that might be available."