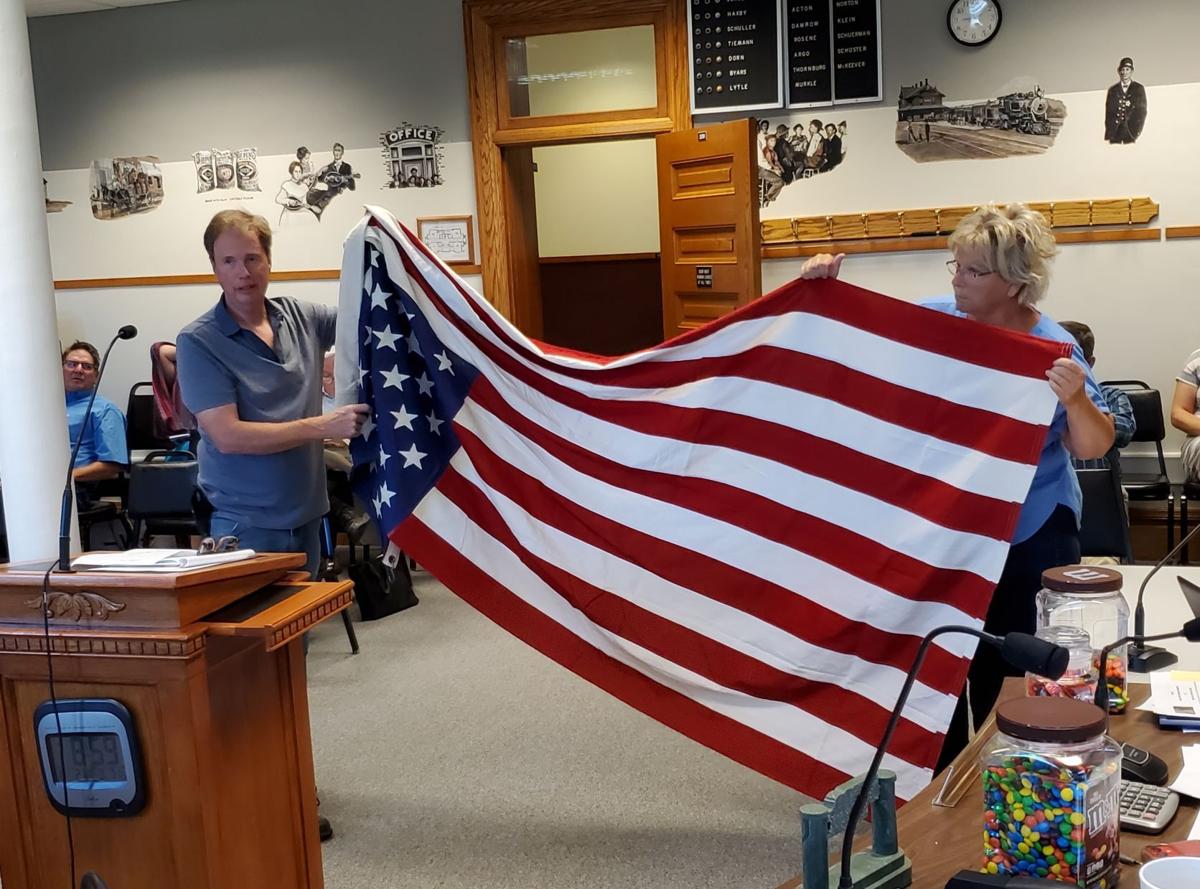 While Sunland residents remembered those who gave their lives while serving, many noticed one Gage County tradition was absent this year from Memorial Day.
A display of American flags traditionally lines the block of the Gage County Courthouse, leaving many to question why the flags were not set up this year.
The Gage County Board of Supervisors addressed those concerns during Wednesday's regular meeting.
County Board Chairman Erich Tiemann said organizers feared a chance of rain could damage the flags, and decided not to display them.
He requested that community members keep in mind the flags at the courthouse are burial flags that hold a special meaning, and are more prone to rain damage.
"It is a burial flag. If it gets rained on the colors will bleed," Tiemann said. "They cannot be used outdoors in rain events. All of us were sad. That looks beautiful when you drive through town and see all the flags flying. At the same time, I would ask everyone to please have some respect for those burial flags."
Courthouse Building and Grounds manager Dave Jones said there are around 320 total flags between the courthouse and Veterans Memorial Park.
The board has previously discussed purchasing new flags that are weather resistant to display, though Tiemann said estimates were nearly $20,000 when last discussed. Jones was asked to again get estimates for new flags, as well as an estimate for a smaller order of 70 flags that would be enough to line just the south side of the building.
County Board member Dennis Byars said he had numerous calls from people upset that flags were not displayed at the courthouse, when many other counties and groups did have Memorial Day displays.
"I had calls all day and into the night," he said. "I've had them for two days of people who were so upset… It was pretty embarrassing, I drove all over the county and every cemetery, every village had their flags up and we were the only ones who didn't."
Tiemann added that the flags can take a total of five hours to set up and take down, and that work is all done by volunteers.