WILBER — Aubrey Trail admitted Tuesday that what he had told two FBI agents was "bull----."
"There's no video, there's no sexual fantasy, there's no two other people there, there's none of that stuff," he said, sitting in a wheelchair, a makeshift witness stand, across from the jury.
But Trail maintains he told investigators — and the jury — the truth about Sydney Loofe accidentally dying at his hands while he choked her during sex with Bailey Boswell.
Prosecutors say it's all just another con by the self-admitted conman.
"Isn't it true, Mr. Trail, that your performance today was your biggest con?" Assistant Attorney General Doug Warner asked him, suggesting Trail had been throwing "(crap) on the wall" in hope someone believes it.
"It really doesn't matter what I say. You're not going to believe it," he said.
But first, before taking the stand and out of the presence of jurors, Trail told Saline County District Judge Vicky Johnson that he wanted to waive his right to remain silent and testify, against his attorney's advice.
It was Trail's first day back in the courtroom since an apparent suicide attempt on June 24, the day he interrupted his own trial, shouting out, "Bailey is innocent and I curse you all" before slashing at his neck.
Earlier Tuesday the state wrapped up its case against him for the first-degree murder of the 24-year-old Lincoln woman with testimony about coded jailhouse notes found at the Saline County jail that Trail ultimately admitted he'd tried to get to Boswell, telling her what to tell investigators.
In one note, Trail appears to talk about drugs, but investigators believe he was alluding to Loofe's killing to let Boswell know what he'd told FBI agents.
"I told them you did not know who cut up the dope or bagged it up because you were freaking out so bad," said FBI Special Agent Mike Maseth, reading from one of the notes.
In another, Trail told Boswell to stick to her story "but add this stuff," about how on the night of Loofe's death he was going to make a fake snuff film with Loofe and two other women. Trail told Boswell she could make up her description of the two women.
Loofe, he said, was to be paid to play the victim.
"I told you no one would get seriously hurt and you believed me," Trail wrote.
He told her to say she now believed it was a lie.
"You will have to fill in the blanks baby, but this story is good," Trail now admits writing.
After the state had rested and the defense had called two witnesses and read into the record the testimony of a third, it was Trail's turn to tell his side.
For most of the next four hours on Tuesday, he would answer the attorneys' questions, starting with why he voluntarily had chosen not to be in the courtroom for the past two weeks to hear the state's case against him.
"Because I agree with 85% of what they said," Trail said.
He said he'd met Boswell in Branson, Missouri. At first, he paid her for massages. Then, he said, it turned into a lot more.
They went to Vegas and pretty much all over the country, Trail said. But they were tired of living here and there in hotels.
"We were involved in a lot of illegal activity, I guess you could say."
The law hadn't yet caught up to them yet for conning a Kansas couple of nearly a half million dollars over a counterfeit coin. And they wanted to settle down. In June 2017, they moved into a basement rental apartment half a mile from the courthouse in Wilber.
Trail's attorney, Joe Murray, asked about three women who took the stand last week, to testify about what went on in the house and the couple's lifestyle of money, sex and women. Trail said he had it great.
He said all Boswell was interested in was sex. "For me, it was all about the money."
Trail said he used it to surround himself with young women, buying them gifts and paying them allowances. They helped him sell antiques, many of the items stolen. In exchange, they called him daddy and had to follow his rules: no clothes and no questioning what he said.
You have free articles remaining.
"We didn't judge. What you were is what you were," Trail said.
They talked about killing and torturing, but it was talk about child molesters and people who hurt kids, he said. He said it was just talk, fantasy.
Trail said he'd met Loofe when he went through her cashier line at the Menards where she worked in late March or early April 2017. He said she was crying, and he saw an opportunity. He needed someone new to make calls for his con. But after a few times of paying her to make calls, he said, she told them what they were doing was wrong.
"Sydney, she was too sweet," Trail said. "She didn't really fit in (their group)."
Two defense witnesses testified they had seen Loofe with Trail and Boswell at a hotel in Falls City the summer before Loofe's death.
He said months later, when Boswell matched with Loofe on the Tinder dating app, they recognized her right away, but Boswell looked different in her profile pictures and went by another name, Audrey.
Asked why Loofe didn't seem to recognize him as she walked out of Menards and he walked in on Nov. 15, 2017, Trail asked his attorney if she saw him.
"I don't know, you tell me?" Murray asked.
"I know I recognized her. That's why I turned around," Trail said.
He said Boswell wanted to see Loofe, but he wanted to talk to her first. He said Boswell brought her over the night of Nov. 15, 2017, and the three of them ended up having sex.
On Tuesday, for the first time, he said what he'd told investigators previously, about paying Loofe to participate in a sexual fantasy with two other women that night, was a lie.
He said he knew something was wrong with Loofe when she started having a seizure and shaking. He tried mouth-to-mouth when she stopped breathing, but it didn't work, he said.
In hindsight, he said, he should've called 911 but didn't because he and Boswell both had warrants.
"I use people for money. I use people for sex. Killing Sydney Loofe wouldn't make sense. It's counterproductive, I guess," Trail said.
He said when investigators asked why people said he was a witch master and drank blood, he decided, "Hell, I can make this stuff up."
Trail said he told the FBI stories to get out of his cell and drink coffee and to send them in as many directions as he could.
"How do we know you're telling the truth?" Murray asked him.
Trail said they had to decide what to believe.
"I don't really care what you believe. This is what happened," he said.
Warner, the prosecutor, went through the early interviews, asking Trail why he never said anything about Loofe's death being an accident until after he was shown a photograph of a piece of her arm.
Then it was a homicide and he had to explain it, Warner suggested.
He said Trail, who meticulously had covered his tracks during the elaborate con over a fake coin, wasn't the type of person to act on impulse.
"(The story) changed because of this, didn't it," the prosecutor said, pointing at a photo of the piece of Loofe's arm with a tattoo on it.
"It changed because they found the body, yes," Trail answered.
Closing arguments are expected to come Wednesday.
Aubrey Trail trial photos
Aubrey Trail plea hearing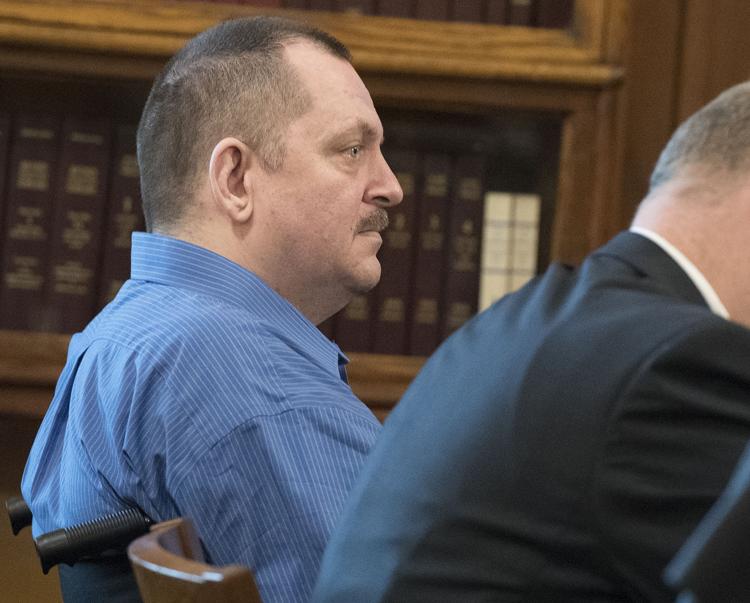 Aubrey Trail plea hearing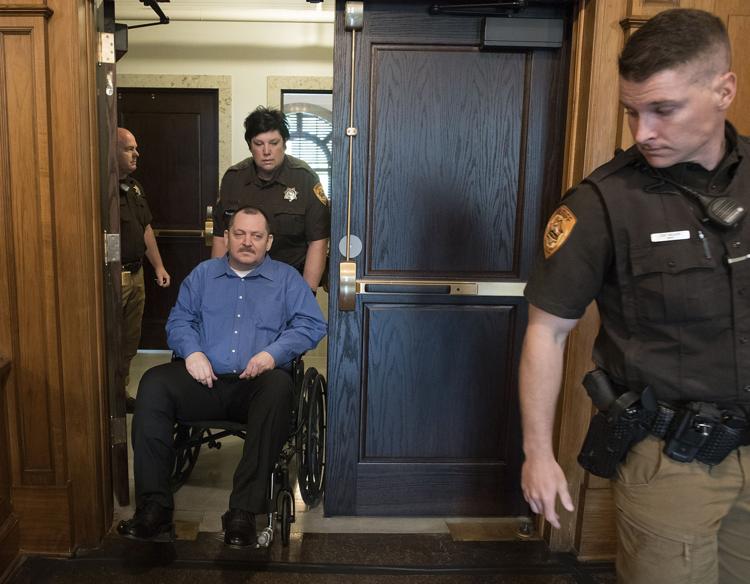 Aubrey Trail plea hearing
Aubrey Trail plea hearing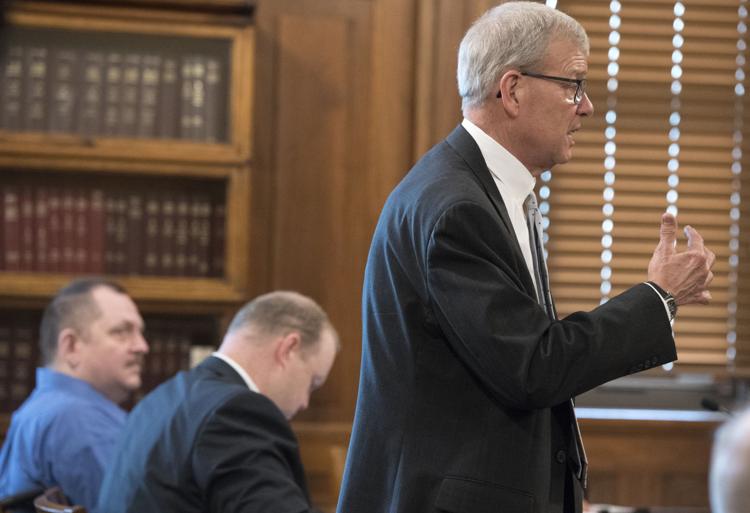 Aubrey Trail plea hearing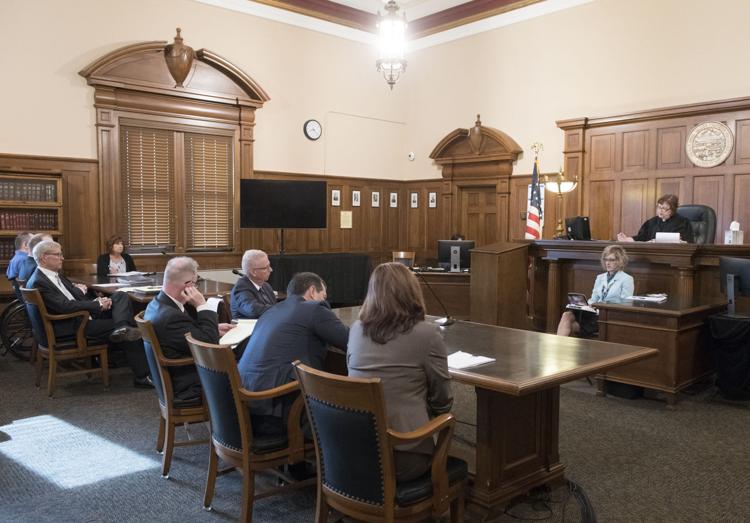 Aubrey Trail plea hearing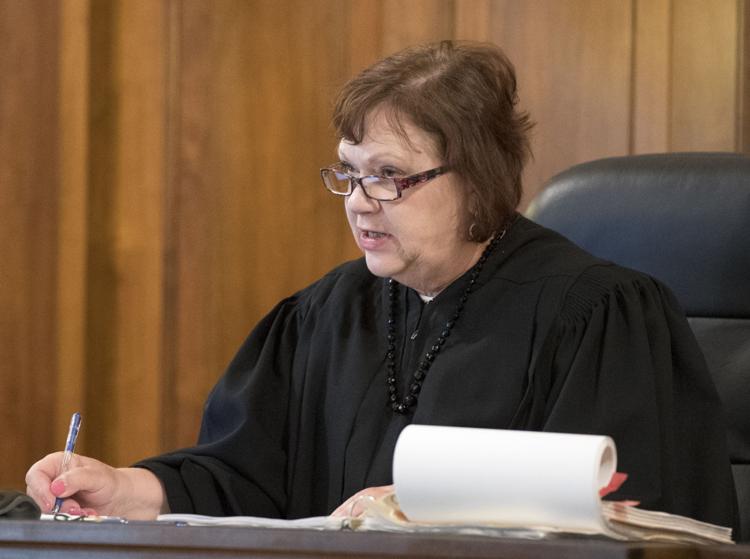 Aubrey Trail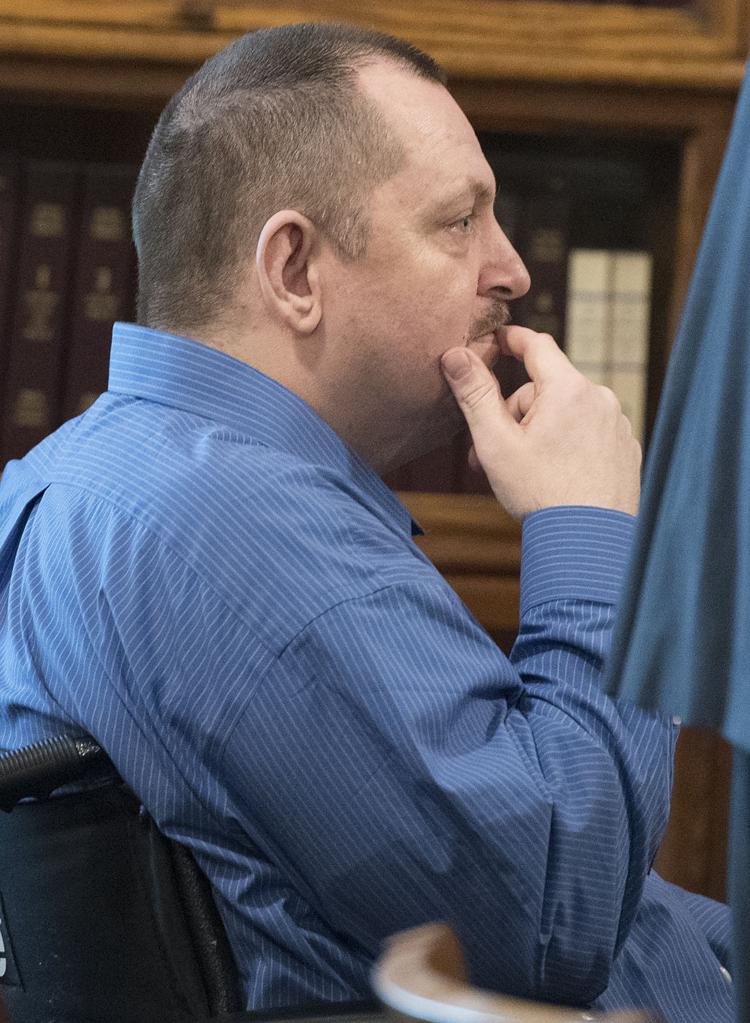 Aubrey Trail Trial, 6.18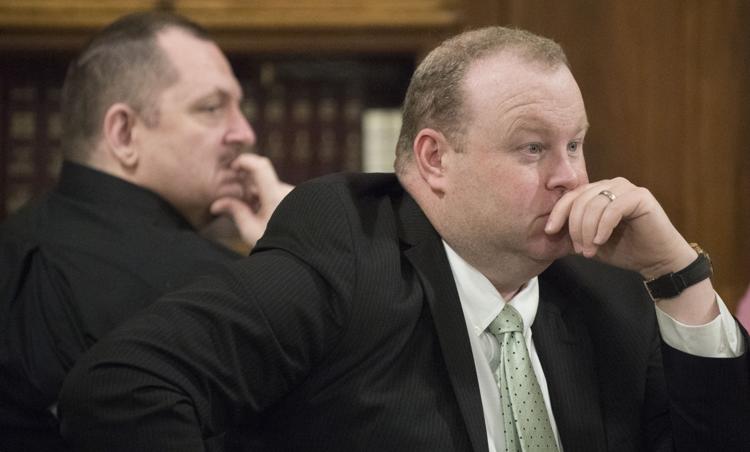 Aubrey Trail Trial, 6.18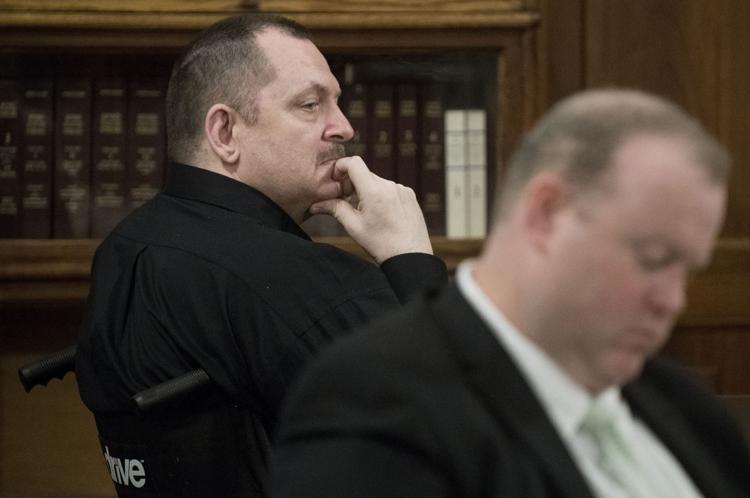 Aubrey Trail Trial, 6.18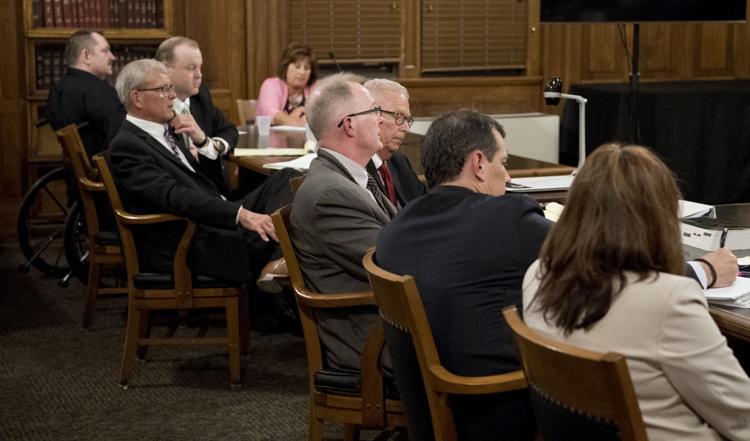 Aubrey Trail Trial, 6.18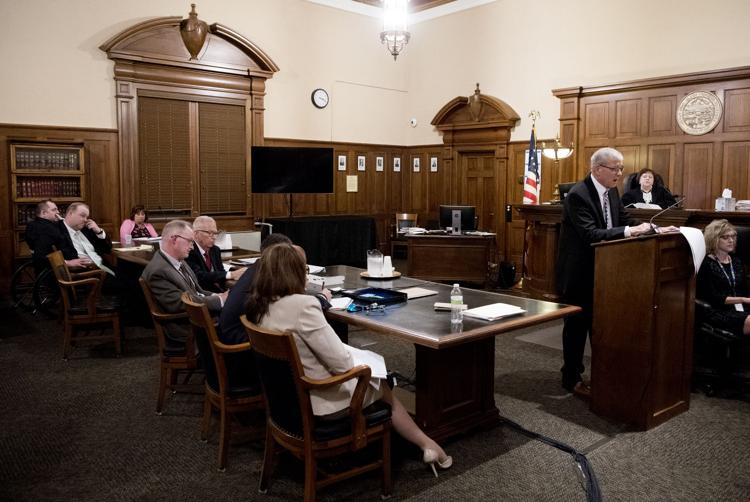 Aubrey Trail Trial, 6.18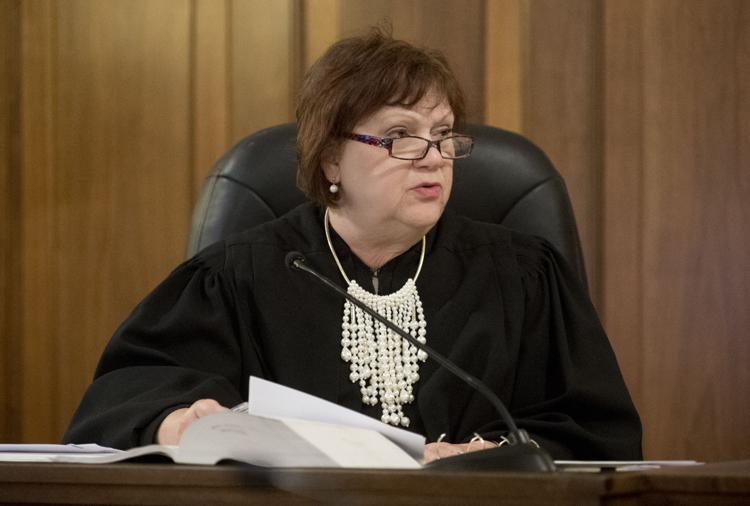 Aubrey Trail Trial, 6.18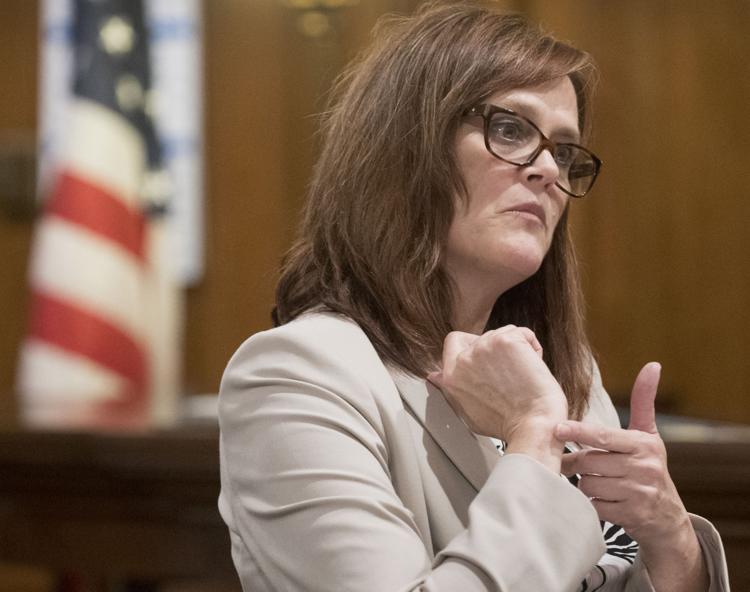 Aubrey Trail Trial, 6.18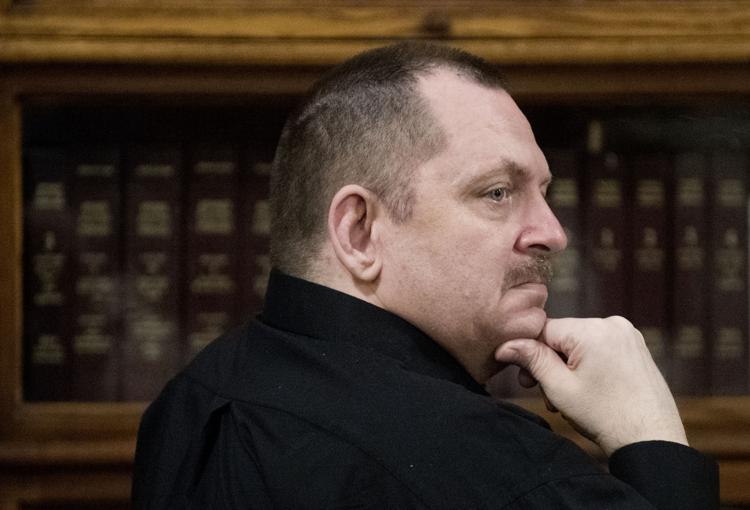 Aubrey Trail Trial, 6.18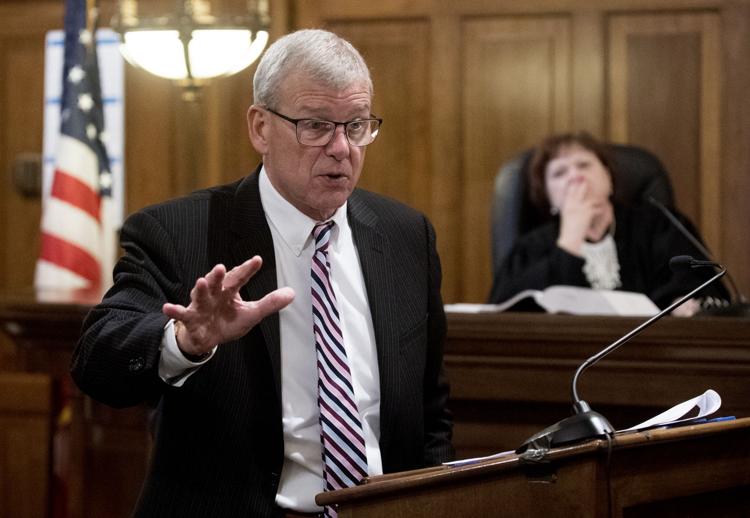 Aubrey Trail Trial, 6.18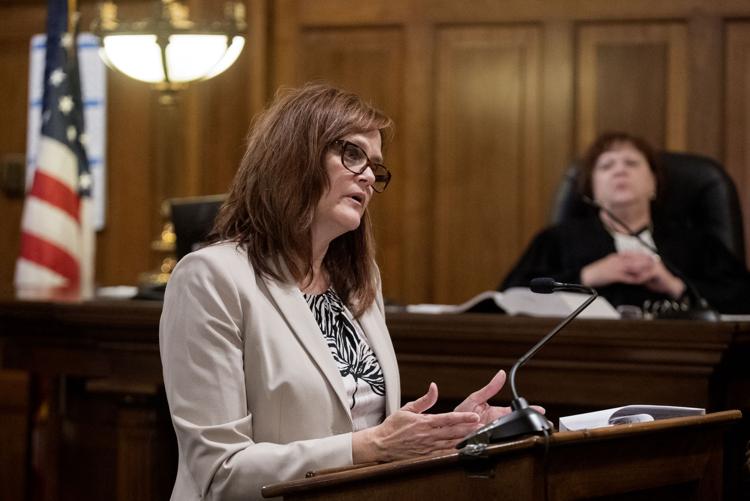 Aubrey Trail Trial, 6.18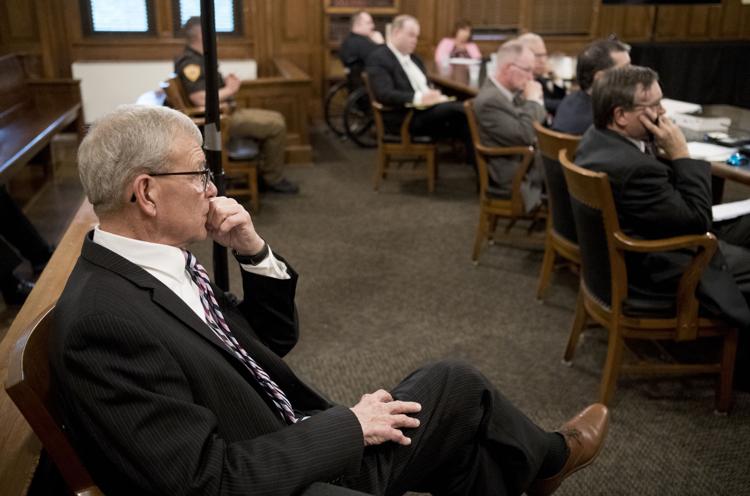 Aubrey Trail Trial, 6.18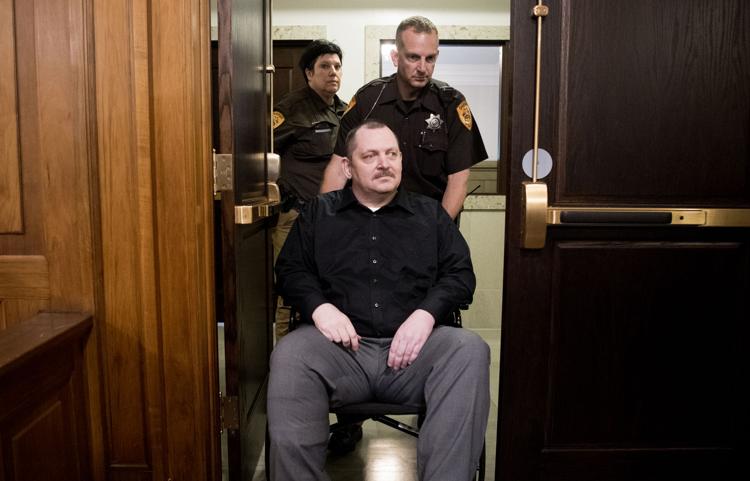 Aubrey Trail trial, 7.9.19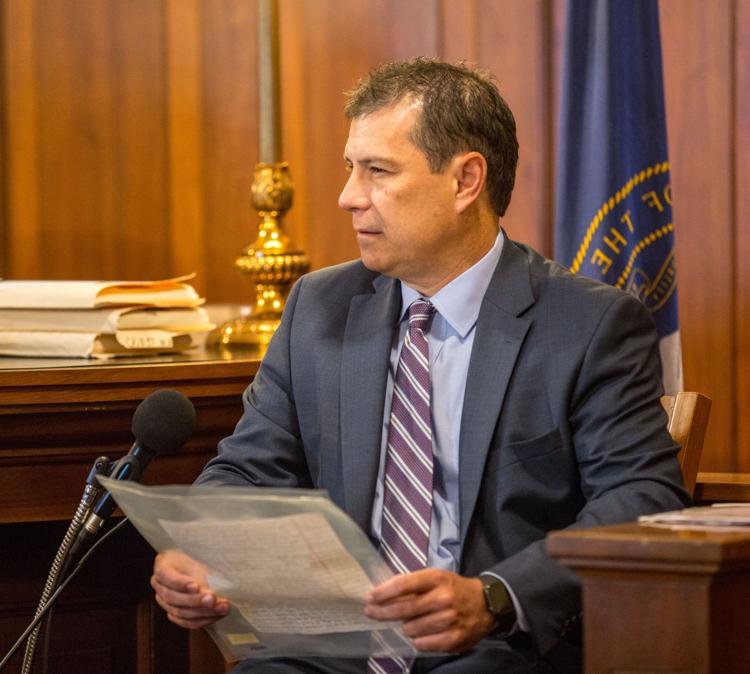 Aubrey Trail trial, 7.9.19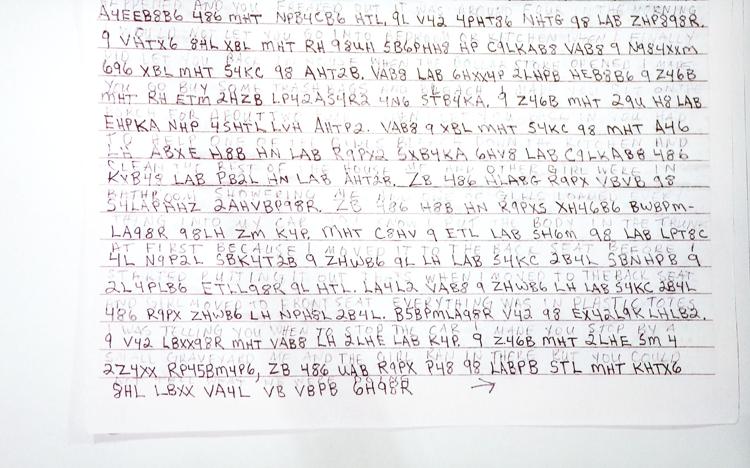 Aubrey Trail trial, 7.9.19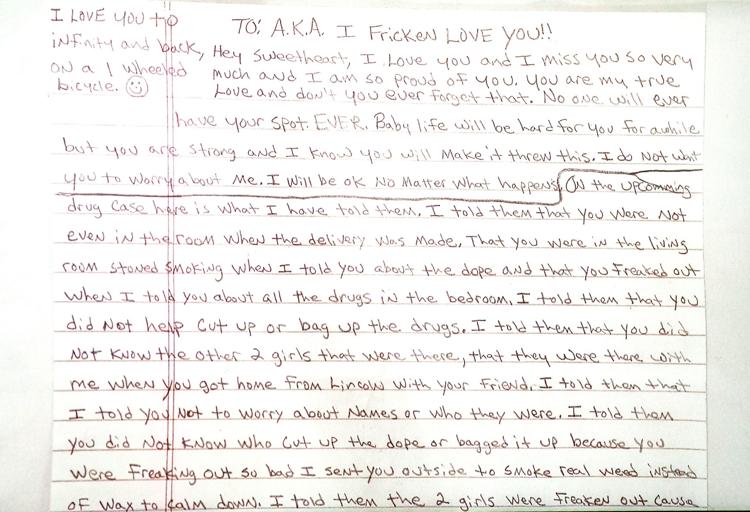 Aubrey Trail trial, 7.9.19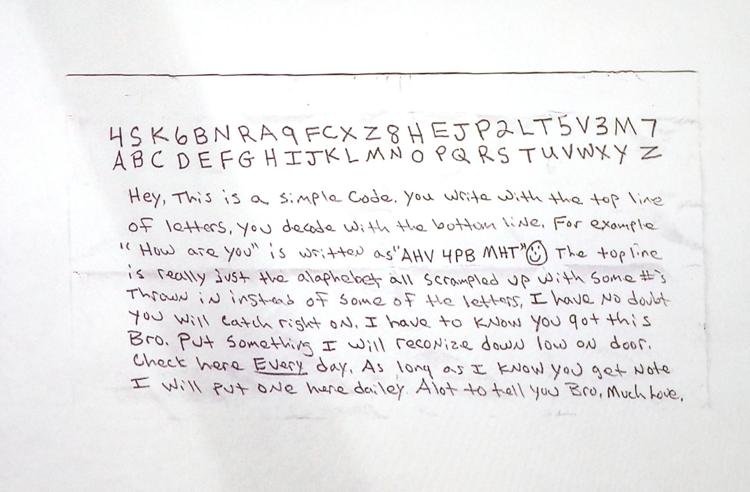 Aubrey Trail trial, 7.9.19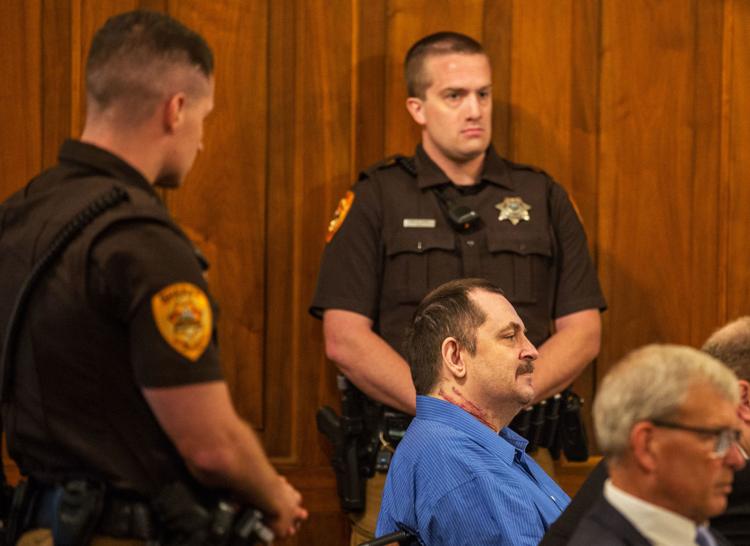 Aubrey Trail trial, 7.9.19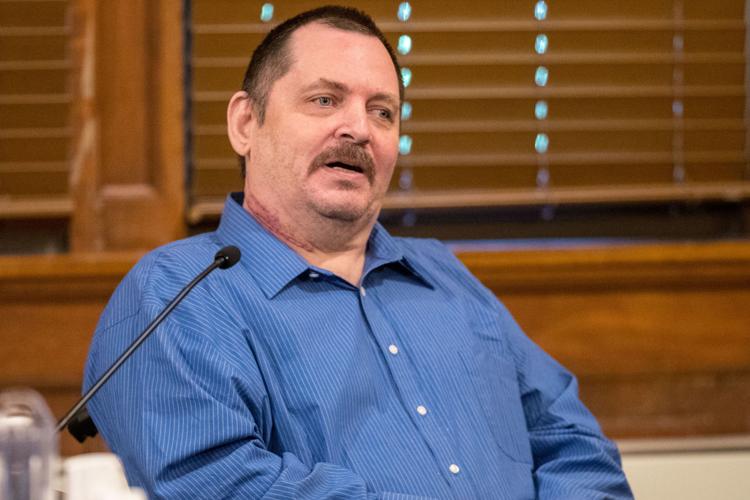 Aubrey Trail trial, 7.9.19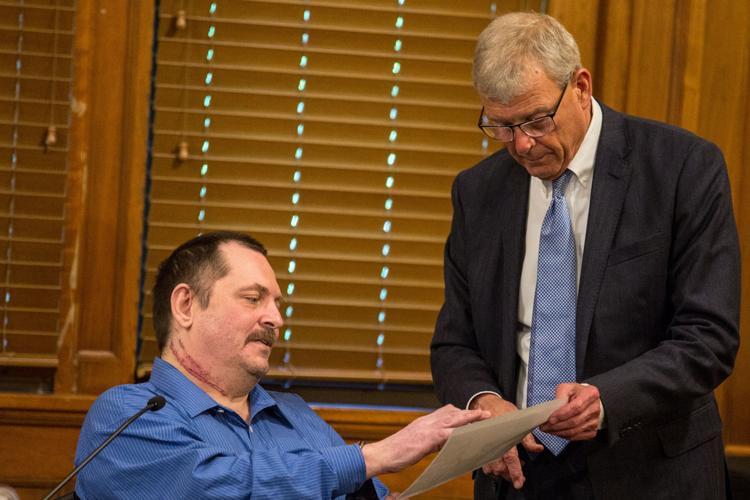 Aubrey Trail trial, 7.9.19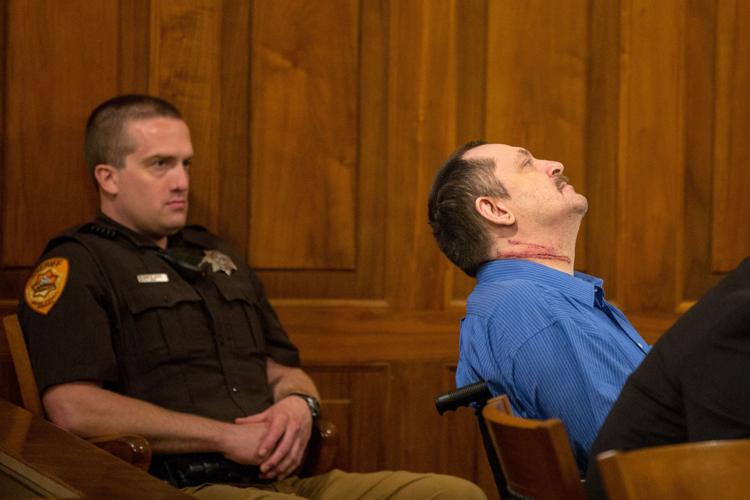 Aubrey Trail Trial, 6.28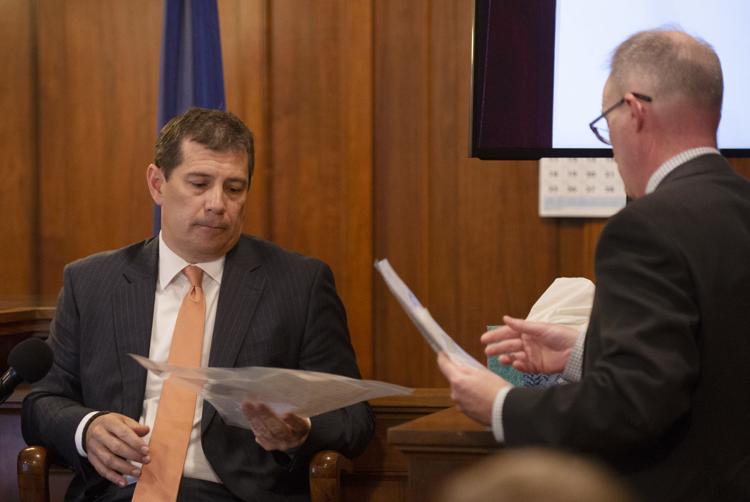 Aubrey Trail Trial, 6.28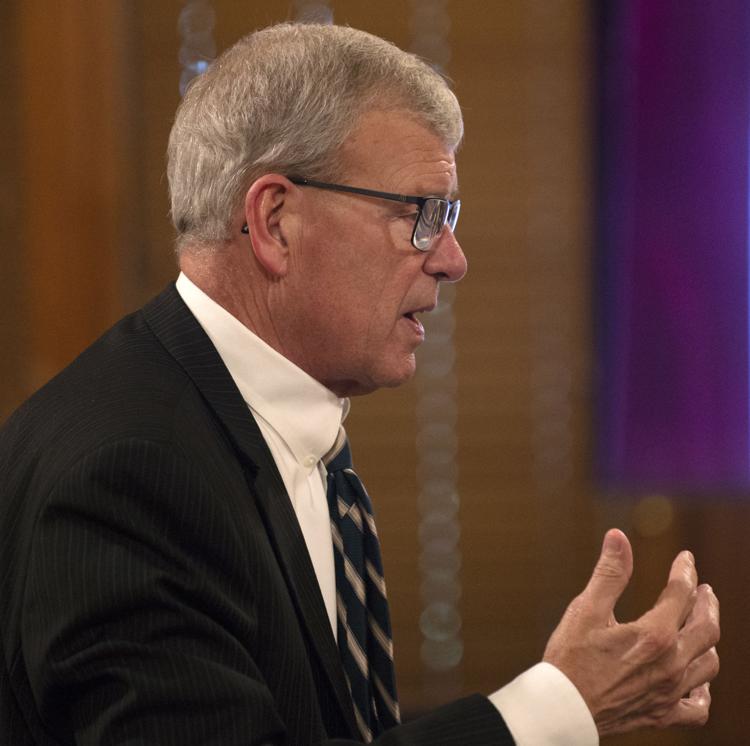 Aubrey Trail Trial, 6.28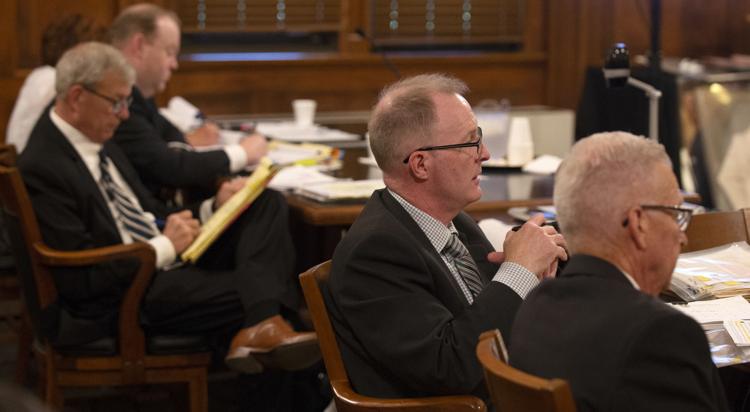 Aubrey Trail Trial, 6.28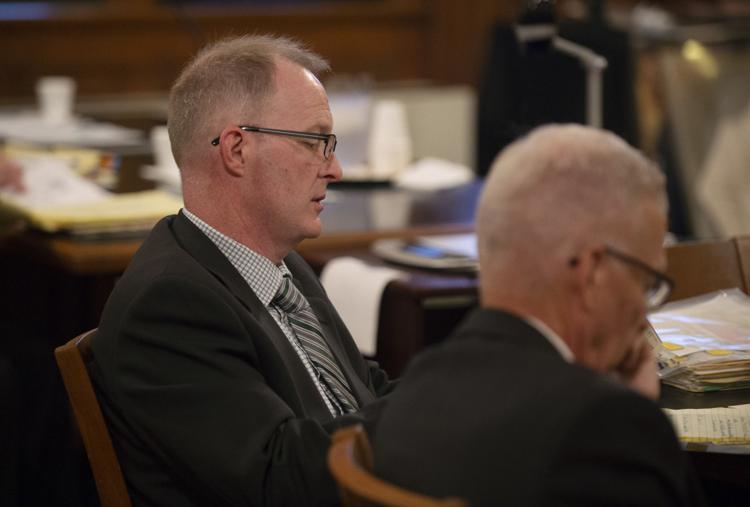 Aubrey Trail Trial, 6.28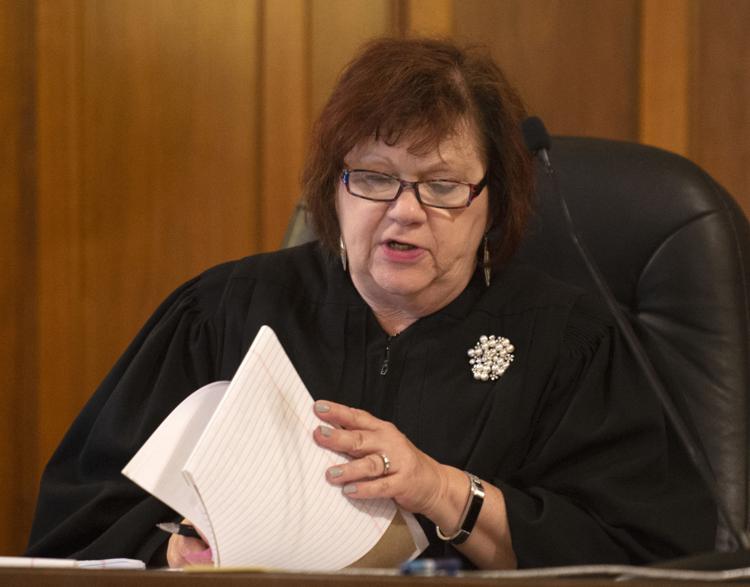 Aubrey Trail Trial, 6.28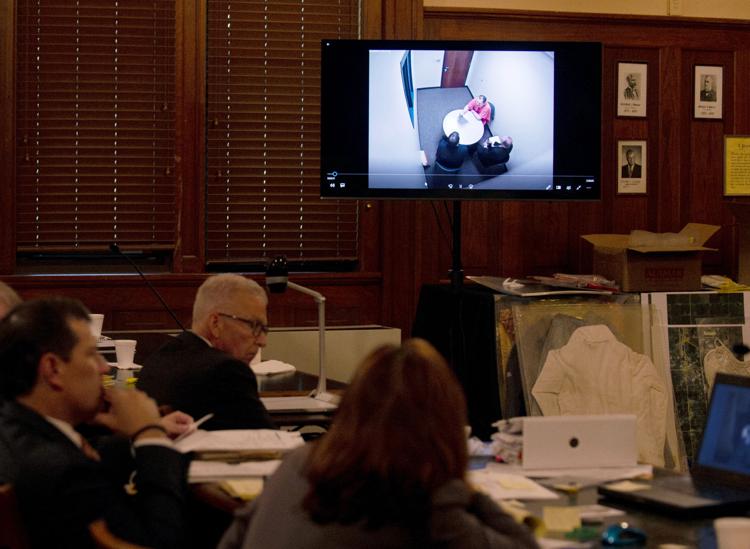 Aubrey Trail Trial, 6.28
Aubrey Trail Trial, 6.28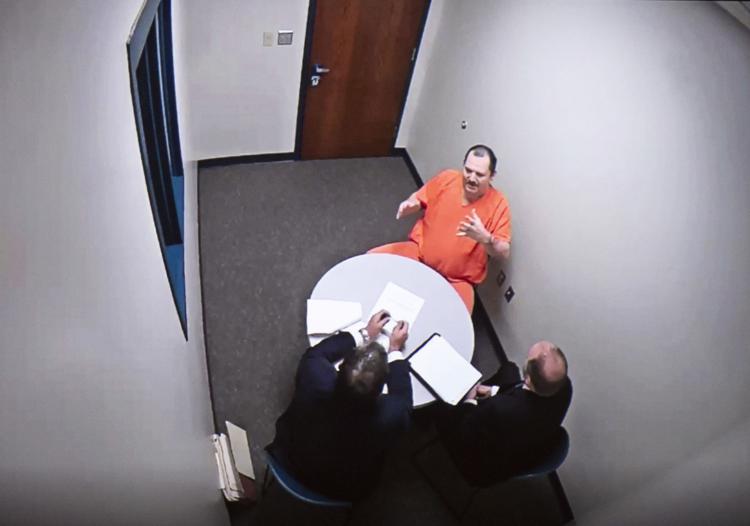 Aubrey Trail Trial, 6.28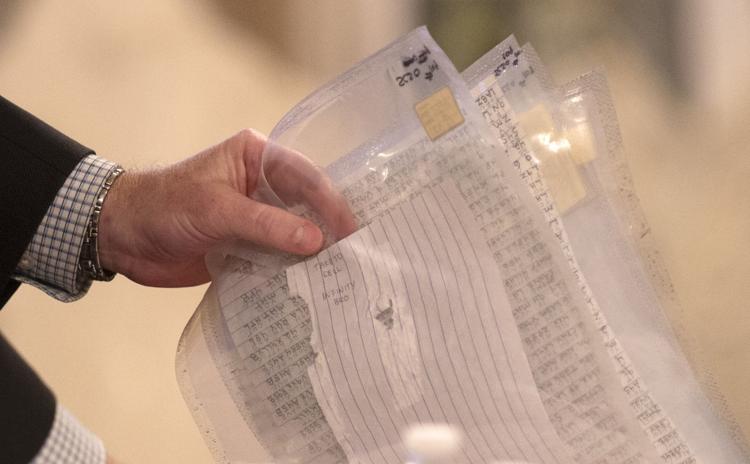 Aubrey Trail trial, 6.24.2019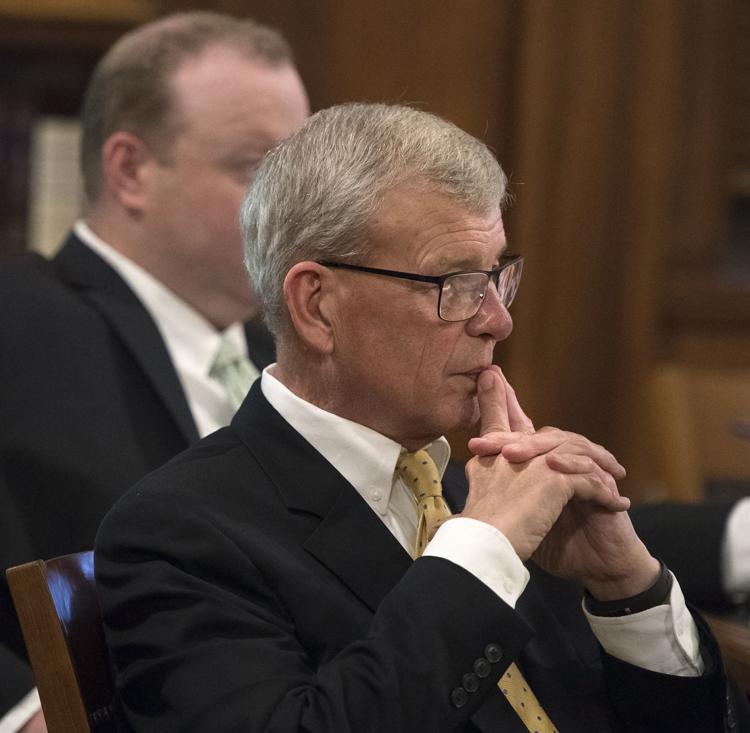 Aubrey Trail trial, 6.24.2019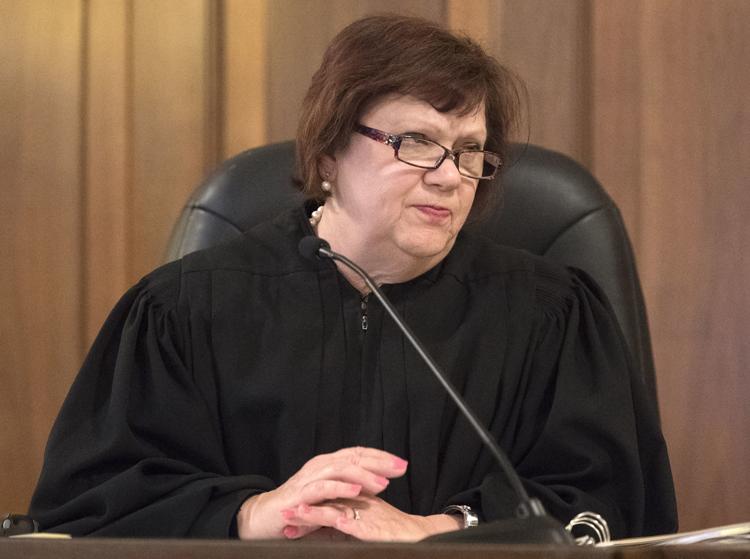 Aubrey Trail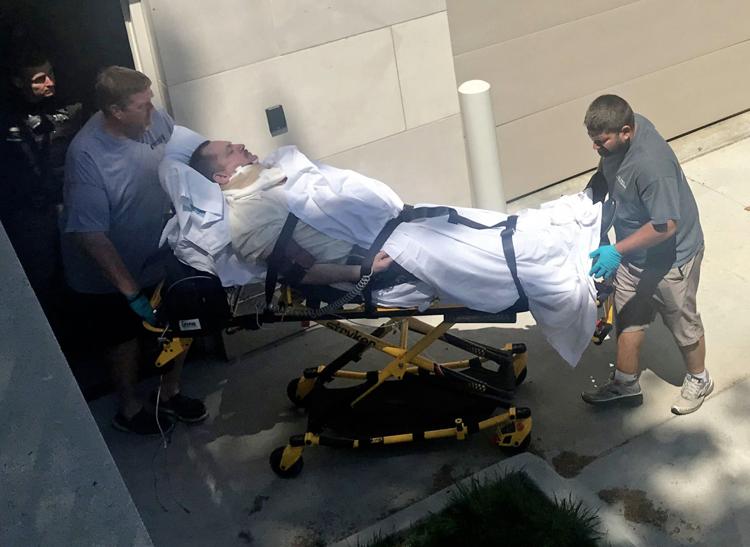 Aubrey Trail Trial, 7.10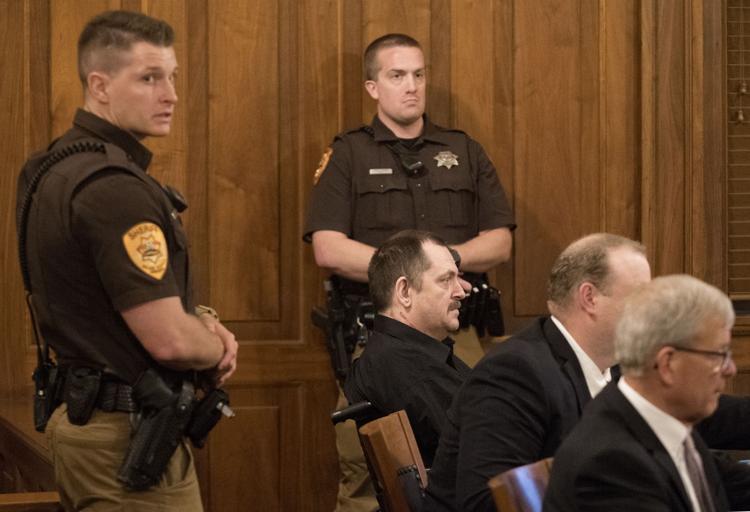 Aubrey Trail Trial, 7.10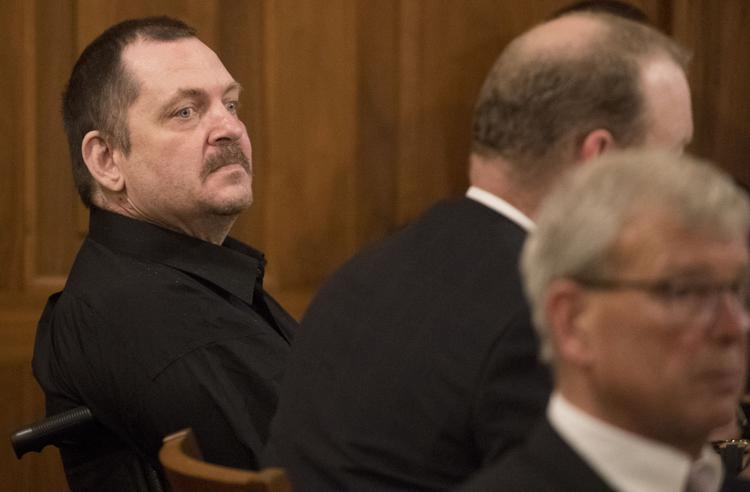 Aubrey Trail Trial, 7.10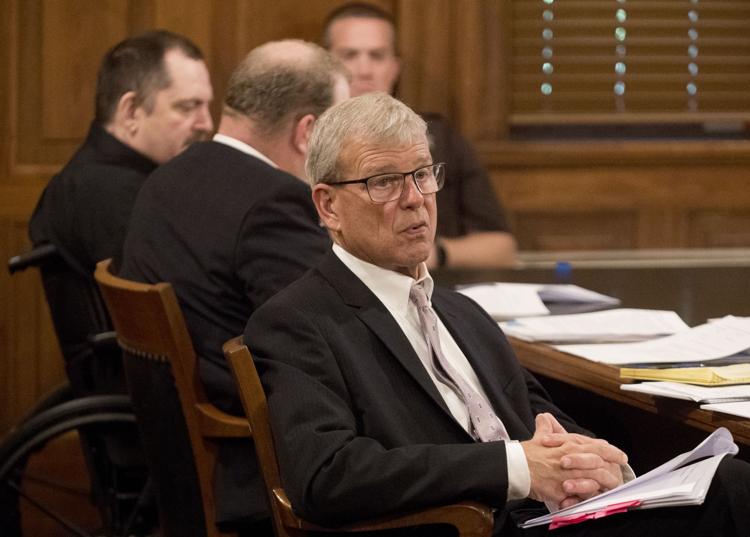 Aubrey Trail Trial, 7.10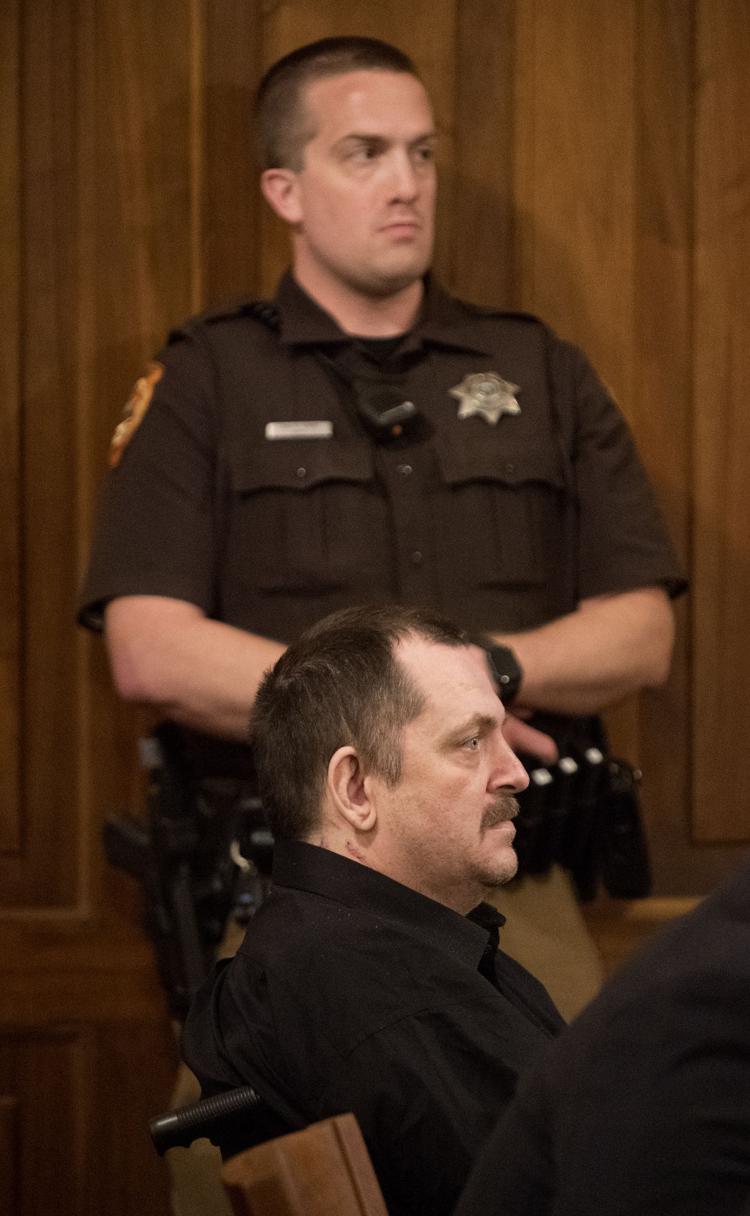 Aubrey Trail Trial, 7.10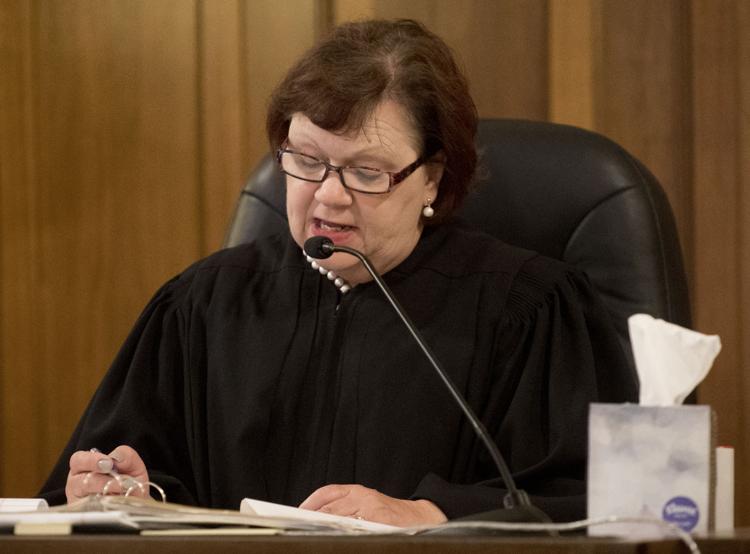 Aubrey Trail Trial, 7.10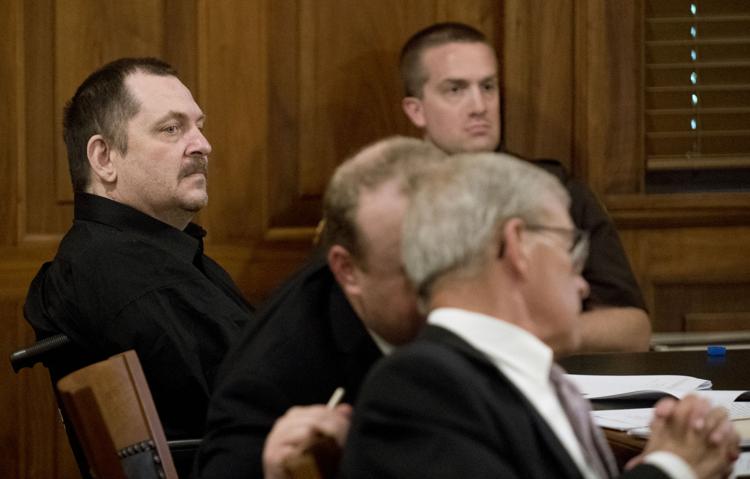 Aubrey Trail Trial, 7.10
Aubrey Trail Trial, 7.10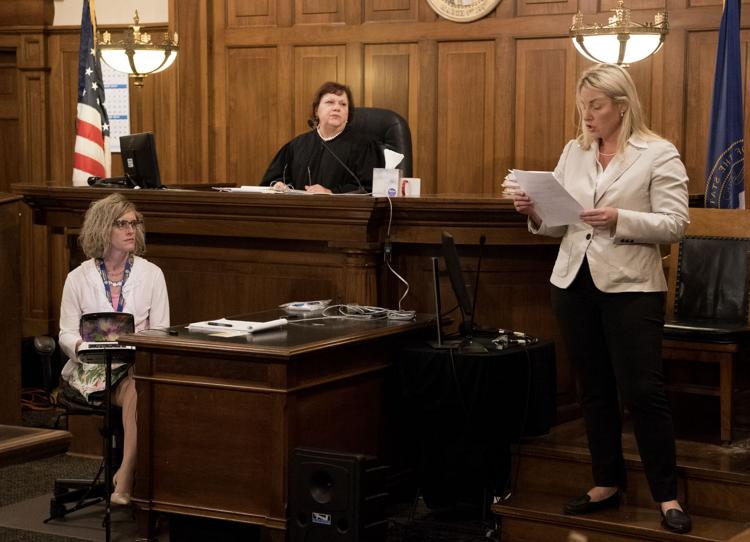 Aubrey Trail Trial, 7.10