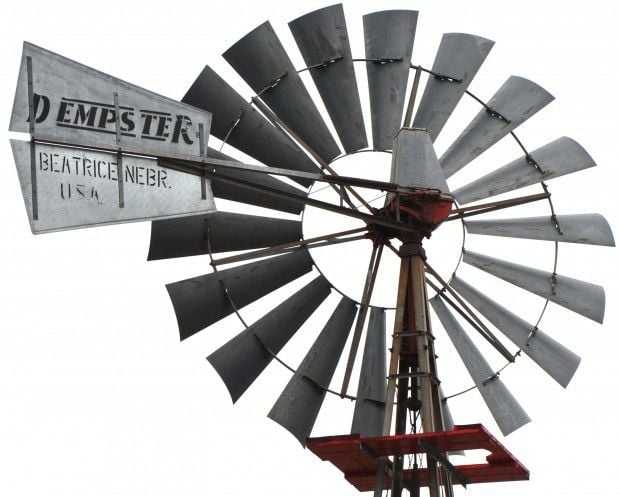 The lawsuit filed by 12 former employees of Dempster Industries LLC against CEO Wallace Davis in 2011 was finalized last week after a judgment was entered into Gage County District Court.
The employees sued Davis and Dempster, the manufacturer of windmills, water pumps, fertilizer spreaders and other equipment on Sept. 21, 2011 for lost wages, health insurance premiums, retirement contributions and other earnings.
The settlement was for $175,000, Gage County District Court records state, to be split between the 12 employees who sued Davis and Dempster Industries LLC.
Brent Stephenson, an Omaha attorney representing Davis, filed a motion to dismiss in district court on Nov. 13. The motion was granted by Judge Paul Korslund on Nov. 14.
According to the lawsuit, the employees originally sought more than $188,000.
Dustin Garrison, the attorney for the employees, declined to comment.
Davis, who purchased the company for $3 million in 2008, faced an onslaught of financial and legal troubles shortly after he took over, failing to make payments to parts suppliers, defaulting on bank loans and tax-backed economic development loans, failing to deliver equipment on time to customers and withholding pay, insurance benefits and retirement contributions from employees.
In May, Davis settled with UMB Bank which had loaned him nearly $240,000 for start-up costs in 2008 and 2009.
The Missouri-based bank sued in U.S. District Court, but dropped the suit after the two parties settled out of court. UMB Bank later reportedly seized assets and sold them to an intermediary company, who later sold the assets to Canadian-based Bridge Financial Corporation for $767,000.
Bridge Financial Corporation then sold the assets to the newly-formed Dempsters Inc., formed by Ryan Mitchell in Jackson, Wyo. on Sept. 9 for $1 million.
Bridge Financial also provided Dempsters with a $200,000 bridge loan.
Although Mitchell currently owns the company's roughly $3.4 million in assets, including equipment, furniture, software, vehicles, inventory and other fixed assets and debts, he does not have ownership of the 244,000-square-foot facility just south of downtown Beatrice, according to the register of deeds.
The deed to the property remains in the possession of Sunny Green LLC, an Ohio company who obtained it from Dempco Inc. in 2012. An attorney representing Sunny Green did not return the Daily Sun's phone calls.
Mitchell said Davis has offered him a lease of the building for $1, but Dempsters LLC would then assume any liens filed against Dempster Industries LLC and Davis during Davis's ownership.
--Metal fabricator Northern Agri-Services for a $30,000 judgment for non-payment of supplies.
--The Earle M. Jorgensen Co., who filed a lien against Dempster Industries' building to retrieve $10,600 in materials delivered without payment.
--G&G Manufacturing, a parts supplier who gave Dempster $8,600 in 2012.
--Norfolk Iron and Metal is seeking more than $13,000 for supplies.
--Preferred Pump & Equipment more than $11,000 for equipment and services.
Several customers are also seeking repayment for orders that were never delivered.
Nebraska district and county court records show Davis and Dempster Industries LLC owes as much as $186,000 in judgments entered against the company.