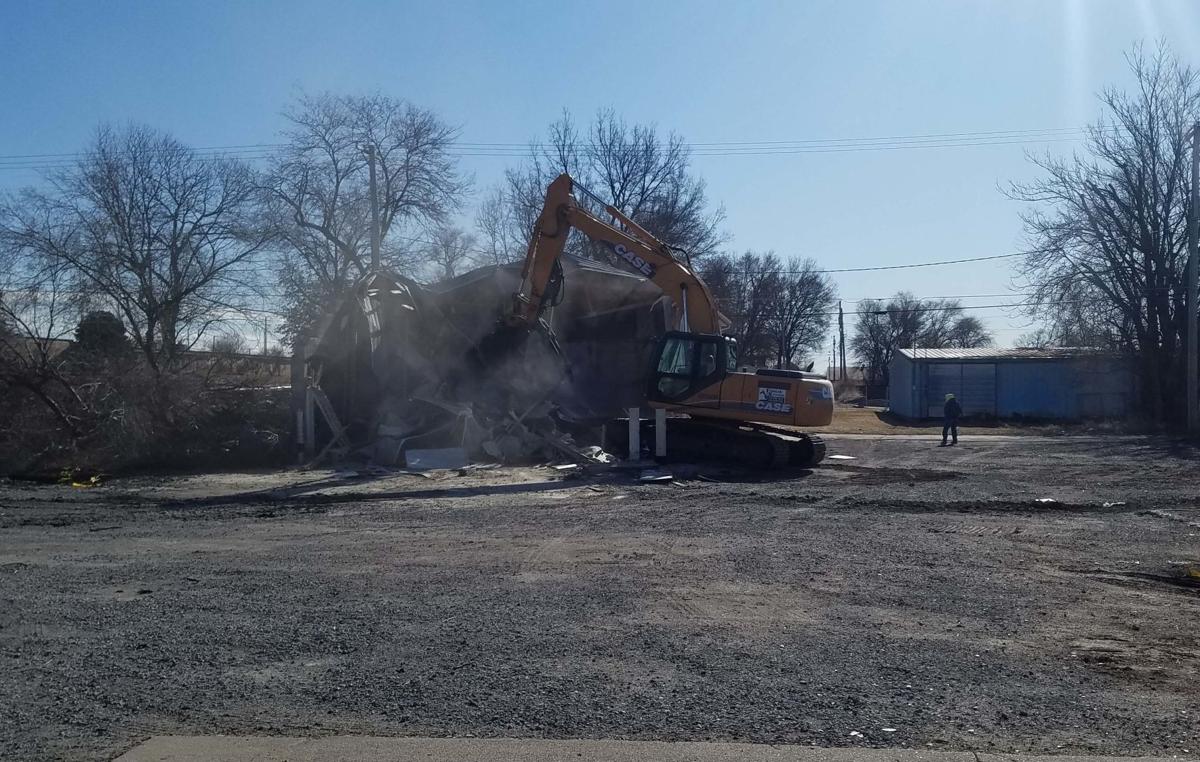 Workers began demolishing buildings south of downtown this week to make room for what will be a new fire station in Beatrice.
In December the City Council approved a $60,000 bid from Fossler Excavating LLC to demolish the buildings between Sixth and Seventh and Scott and Bell streets to make room for the building.
City administrator Tobias Tempelmeyer said the process could take up to 30 days, including cleanup work after the structures are demolished.
"First we acquired the real estate, second is demolition and cleaning up," he said. "Third will be the actual construction. I think this is a good move forward. Everything moves slower than we like, but we're where I thought we would be at this point."
During Monday night's council meeting, Tempelmeyer discussed a storm water pollution prevention plan for the new fire station project.
"Any time you disturb more than one acre of ground, you're required to have a SWPPP, a Storm Water Pollution Prevention Plan," he said. "The fire station, when all of the demolition starts going, will be more than an acre of ground, so we reached out to Terracon to create a SWPPP for us. They've got one prepared. Their estimate is $2,000. The reason there's an estimate is part of a SWPPP also includes the monitoring of it. You're supposed to go out every 14 days."
Plans for a new station goes back years, and were prompted largely by a lack of space in the current station on the lower level of the city auditorium.
The current apparatus bay, where vehicles and equipment are kept, is around 6,000 square feet. The new station will have an apparatus bay with around 16,000 square feet.
In 1965, when Beatrice Fire and Rescue moved into the auditorium, the department had five vehicles to store in the building. Today, there are 14 vehicles and a trailer in the auditorium, with two more trailers outside.
The station is being funded by an additional half-cent sales tax that will generate around $1 million annually and be removed once the station is paid off, or in 10 years.
Moving forward, Tempelmeyer said the preliminary plan is to bid construction of the new station in February. Bids will be returned by March and the contract should be awarded in April. From there, the process will depend on the contractor's time frame as far as when construction can begin.
The total estimated cost is roughly $9 million and the station is expected to be finished in 2021.
Get local news delivered to your inbox!
Subscribe to our Daily Headlines newsletter.