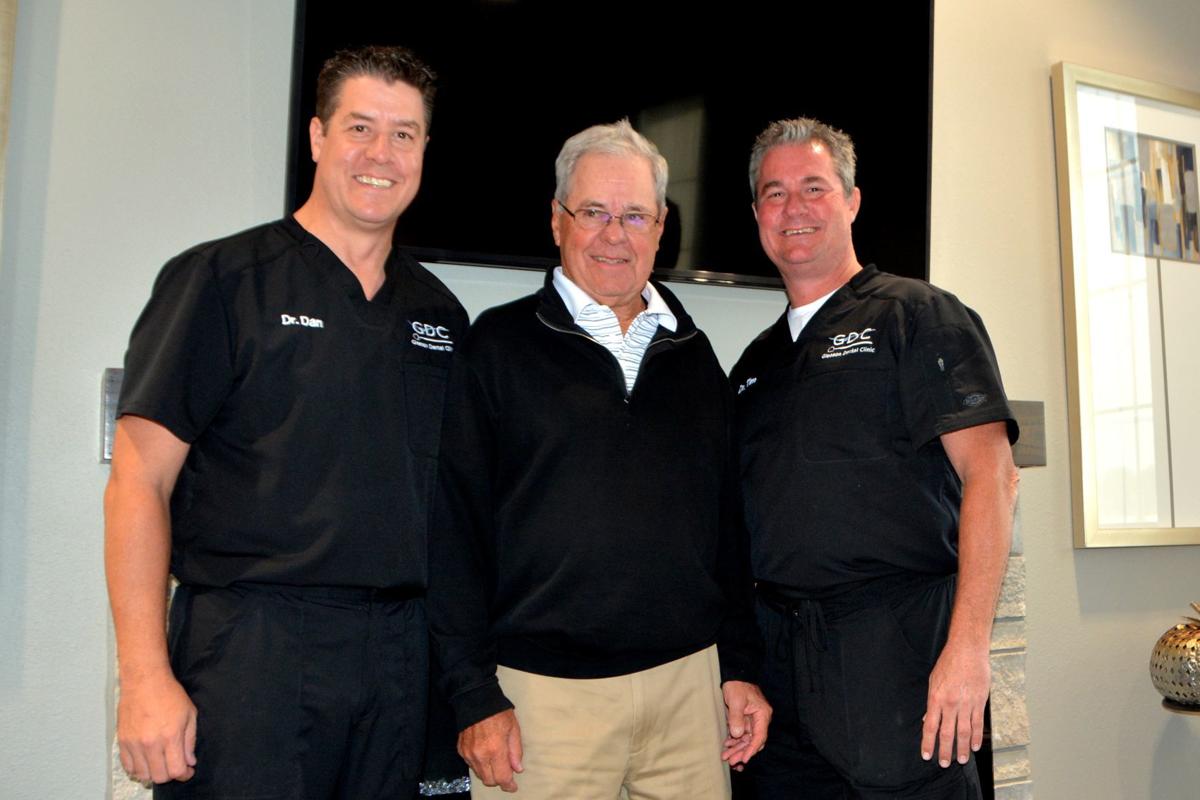 It's been 50 years since Dr. David Gleason started fixing teeth in Beatrice.
Gleason opened his dental practice in 1967 when he was two years out of dental school. Over the past half-century, Gleason has been filling cavities, fixing dentures and making smiles brighter for residents of Gage County.
Gleason—who works alongside his sons, Dan and Tim—only practices about one day a week, but he's in the office most days working in one capacity or another.
Born in Red Oak, Iowa, Gleason moved to Beatrice with his family when he was 10. He graduated from Beatrice High School in 1959, finished dental school in 1965 and joined the Air Force right at the height of the Vietnam War.
His dad was a pipeline supervisor when he was growing up and he thought about becoming an engineer until he met Dr. Jim Winchell, a Beatrice dentist.
Gleason started watching Winchell's work and talking with him about the industry, eventually deciding to become a dentist himself.
After leaving the military, Gleason bought a three-bedroom house on Lincoln Street and set up shop.
At first, it was just him, performing basic dentistry: fillings, extractions, dentures and the like. He added a hygienist, followed by other staff and eventually, his son, Tim, joined about 25 years ago. His other son, Dan, also joined around 10 years ago.
The office started doing implants, laser surgeries and orthodontics, things Gleason said he would never have considered 50 years ago.
He still takes continuing education courses to maintain his dental license, he said. It requires putting in 30 hours of education every two years, but it's a way to keep up on the latest in dentistry.
"The surgical part was always one of my favorite things," he said. "Although, we're trying to save teeth, we hate to be taking them out. There are certain things that you do that are kind of more interesting."
Doing fillings all day can get to be monotonous, he said, so being able to do some light surgery and getting to restore people's teeth is a little more exciting.
He still gets patients who first came to him 50 years ago, he said. He's treated them, as well as their children and grandchildren.
Gleason likes working with people, he said, which is one of the best parts of the job. However, he's thinking about retiring soon, he said, as he and his sons recently opened up a new dental office in town.
"I'm 76 years old, so I don't know how much longer I'm going to keep going," Gleason said. "I'm not going to go too much longer. They're doing so many techniques that I don't have any experience in now that I've kind of let them take over most of the tough stuff."
Get local news delivered to your inbox!
Subscribe to our Daily Headlines newsletter.