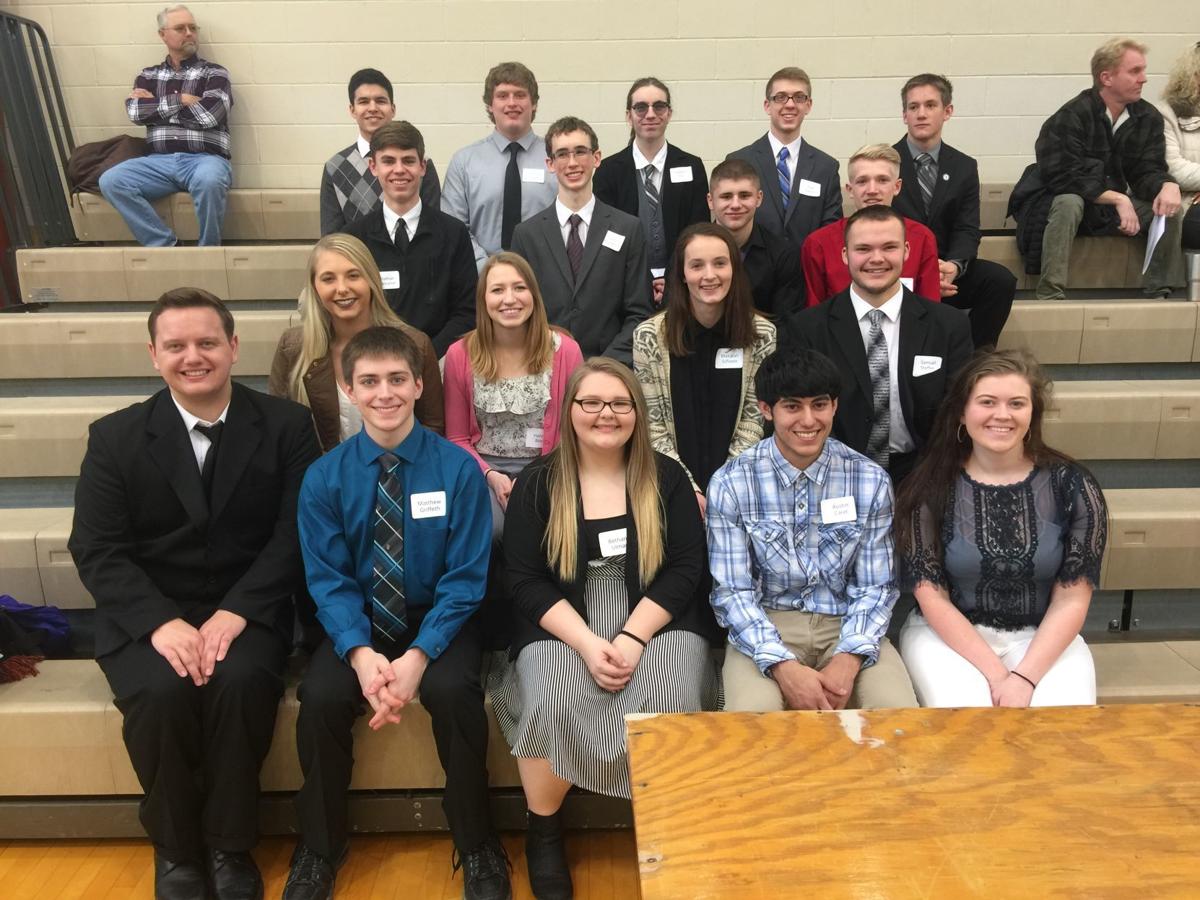 Seventeen students participated in the March 6 regional Nebraska Junior of Academy Science Research competition.
You have free articles remaining.
Five students garnered gold medals and advance to the state competition that will be held on April 19 at Nebraska Wesleyan University in Lincoln.
Those advancing are Elizabeth Kruse with her project about the health of soil found around gas stations; Samuel Steffen with his project about corn growth differences between GMO and non-GMO corn at different pH levels; Samuel Streeter with a molecular biology project looking at DNA differences between the Asian and American lady beetles; Christian Borzekovski with his project at evaluating the effectiveness of different types of mulch, and; Evan Sueper with his project of the effect of growth medium on Penicillium fungus effects on gram + and gram - bacteria.
Also participating were, Dillon Buss, Joquin Fox, Nathan Lancaster, Zach Thies, Trevor Smith, Hannah Rinne, Makayla Scheele, Samuel Grosky, Matthew Griffeth, Bethany Ullman, Austin Carel, and Lexi Brollini. Participating students are in Dr. Christen's Advanced Biology and Special Topics in Science Research class.